You can't find the hand soap, and your bedsheets are buried in a box somewhere, but the good news is moving day is over! Moving is overwhelming but getting settled in a new place can be equally stressful, which is why we jotted down all the tips you need after moving.
There are plenty of things you may have missed when packing and moving out, so scroll down and make sure no stone was left unturned. And when you're done organizing, check out our tips on moving and getting to know your new home and how to network, organized by city.
At Home
Once the pandemonium of moving day is over, it's time to take stock of anything you may have missed before the move.
Ask yourself:
Did I submit a change of address form to USPS?
Did I give my bank my new address for credit and debit card billing?
Did I change my information on monthly subscriptions like Netflix, Hulu, and Amazon?
Did I transfer all prescription medications to a new local pharmacy?
Did I alert the utility companies (electric, gas, water, etc.) that I moved in?
Now that important stakeholders have been notified of your move; it's time to tackle the mountain of boxes and bags waiting to be unpacked.
Unpack and organize
While everyone has their way of designing a home, it can still be stressful to get started. One of the best methods is to start big, then go small — figure out furniture placement first, then dig into the boxes holding smaller items.
IKEA offers material and resources for large and small storage space ideas. This includes furniture like dressers and wardrobes, as well as custom solutions for closets and walls.
For design inspiration, IKEA IDEAS is the place to start planning. From kitchen design to lighting suggestions and even how to incorporate storage for tiny spaces, IKEA can help solve any problem.
If you're looking to get your hands dirty, there are plenty of DIY bedroom organization and storage ideas to follow. MakeSpace has clever storage hacks that are easy to make and provide great storage solutions!
Here are some helpful bedroom space saving ideas:
Hang floating shelves (high and low) on the wall for storage
Organize your electronics cords
Use storage bins under your bed
Utilize the back of doors with rods and hooks
Invest in a Murphy bed, if you can!
You can find more cheap bedroom storage and design ideas here.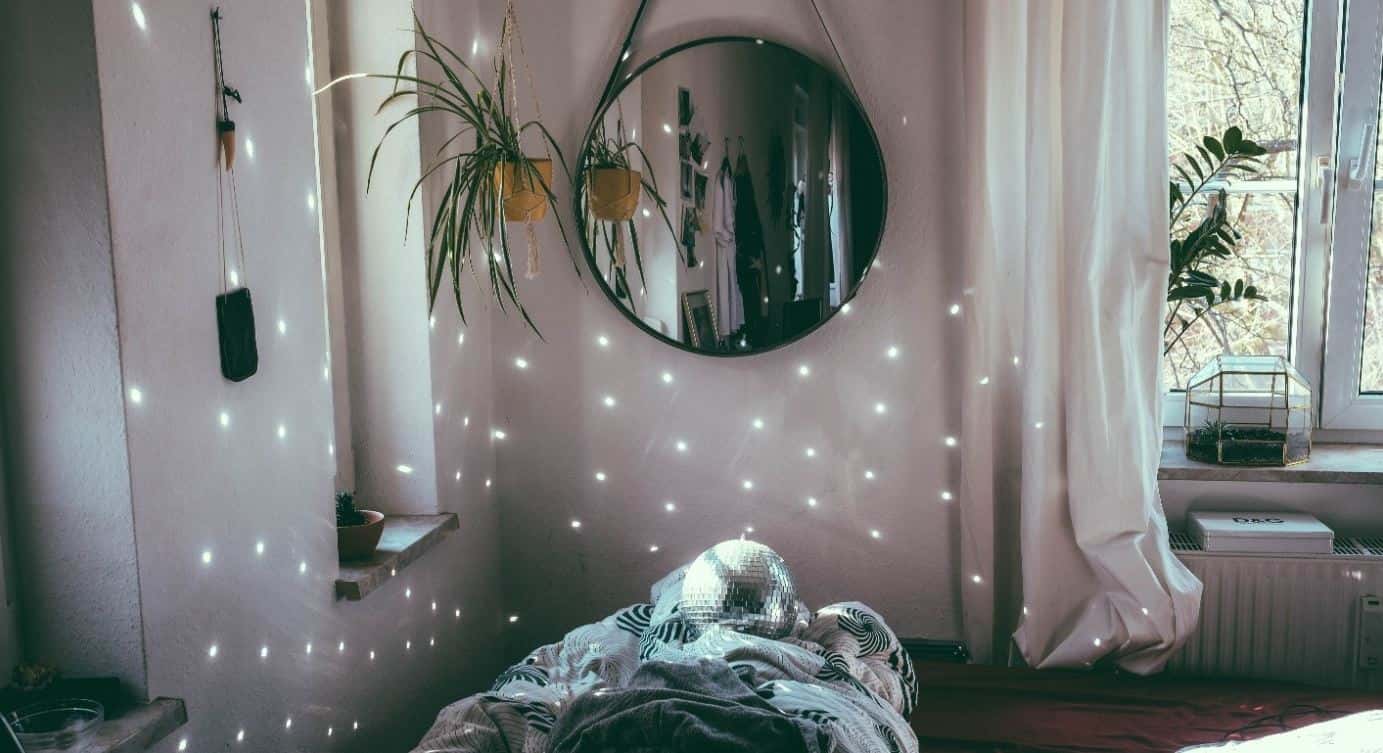 Remember to Recycle
No one likes being wasteful. People tend to invest in a lot of moving tools and supplies just for them to be tossed in the trash after moving day. Don't be quick to throw these items out, as most of them are recyclable!
Cardboard is a recyclable material and should not be thrown away with the regular trash. When putting old boxes in a designated recycling dumpster, make sure to flatten them first.
You can also sell or donate boxes that are still in good shape. List your cardboard moving boxes on local websites and message boards or donate them to local moving and packing businesses.
Bubble Wrap can be recycled, but usually not with normal recyclable household items. Treat bubble wrap like plastic shopping bags, which sometimes need to be disposed of at special collection points.
It's important to read up on your local recycling standards as they vary from city to city.
Packing Peanuts aren't always recyclable; peanuts with the #6 recycling symbol on them can usually be recycled as usual. Certain packing peanuts are a contaminant, so reusing or donating them is the safest way of disposal.
Donate Clothes and Home Items
Donate any clothing or household items you moved with you but decided against keeping. Local thrift or consignment shops are a great place to donate or sell nicer clothing items. You can also find a list of nationwide charities that accept used clothing here.
Need some extra cash? Try selling items still in great shape on these websites:
If you're having a hard time letting go, consider lightweight clothing storage like vacuum sealed bags so you can hang on to items without taking up too much space.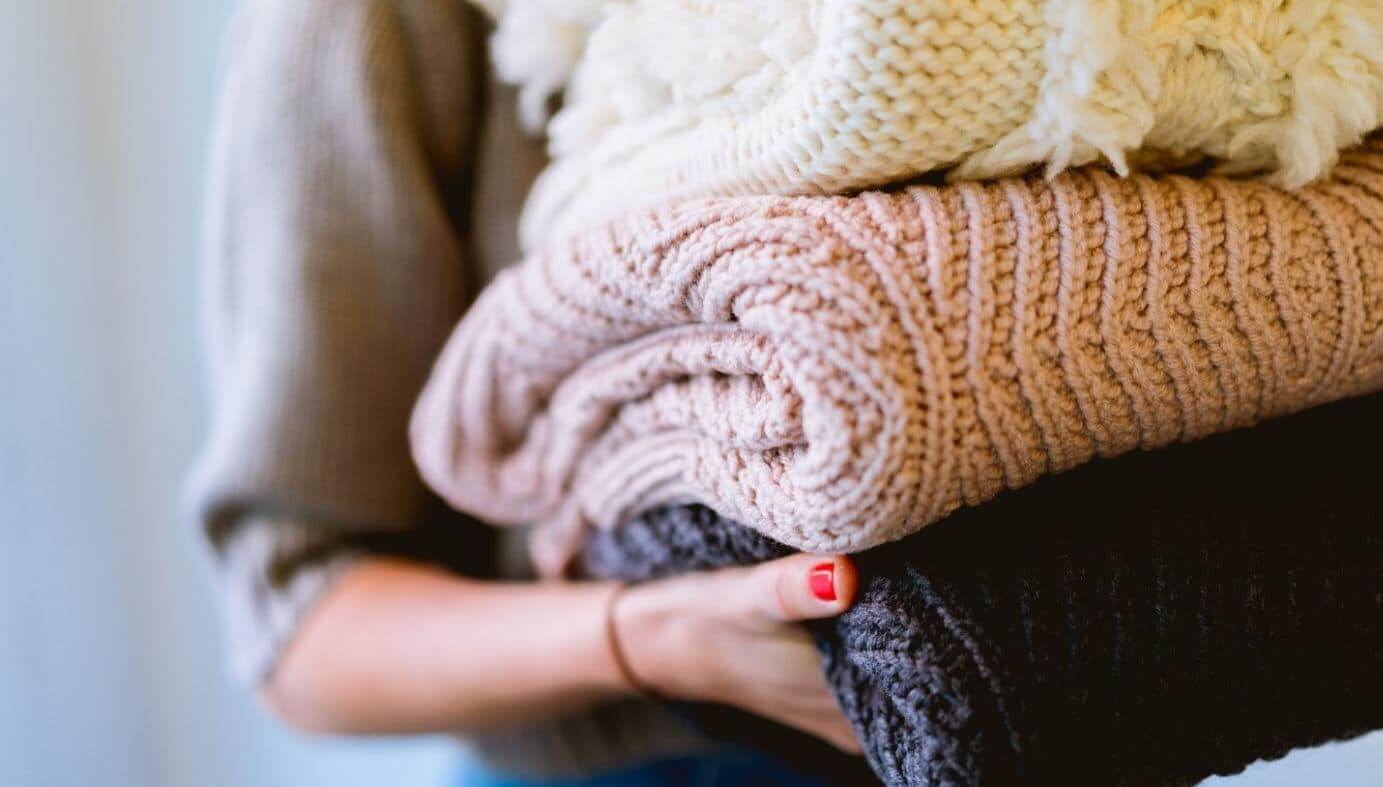 In Your New Neighborhood
Learning the idiosyncrasies of a new house is hard but navigating a new city on top of it is especially challenging. These tips will help you settle and feel right at home in no time:
Be a Good Neighbor
Introduce yourself to your nearby neighbors. Starting on the right foot sets a good precedent and will make you feel welcomed in your new home. Plus, you never know when you'll need someone to water your plants!
Letting your neighbors get familiar with you is also a safety tool. If your neighbors know your patterns and the people coming in and out of your household, they'll know when something looks amiss. And as a bonus, you may make a new friend out of the deal.
Your neighbors can also offer local advice and suggest their favorite coffee shop, handyman, or movie theater!
Map Out the Area
One of the best pieces of advice for moving is to learn your new neighborhood right away.
Make note of the local:
Hospital and other emergency services
Grocery store and pharmacy
School district and daycare
Plumber, electrician, and other tradesmen
Don't forget to discover fun places like coffee shops, hair salons, barbershops, and good take-out restaurants for the nights you don't want to cook (this is especially handy when you're still getting settled).
Some tips are particularly helpful when moving cross country. If you find yourself in a brand-new city, be sure to test your commute to work or school a few times before your first day. This will ensure you aren't scrambling to be on time day one.
Research the busy roads and highways in the area. Not only will this ease your commute, but it will also save you precious time when you're exploring on the weekends.
Don't forget to freshen up on laws and regulations in your new town. Can you turn right on red when driving? Is street parking legal? Knowing these basic customs will save you from pricey fines!
Check out the best tips for moving by city:
Moving day is over, and you're now a proud resident of A-Town. As the 9th largest metro area in America, there's a lot to learn about Georgia's capital before you can call yourself a true Atlantan.
Welcome to Atlanta! Here's what you should know: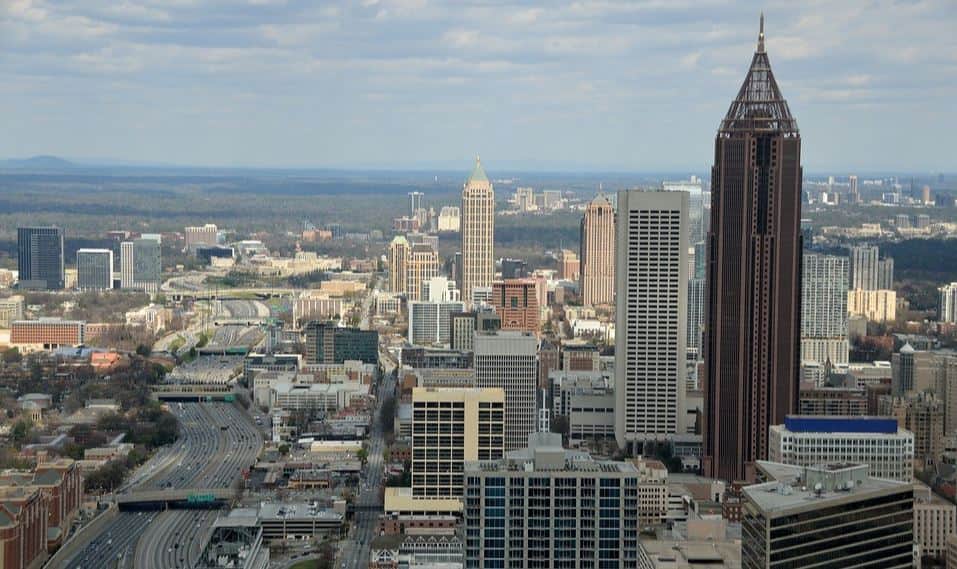 Transportation in Atlanta
The most popular way to get around Atlanta is by car. If you're planning to drive in Atlanta regularly, here are a few things to keep in mind:
It's not just in your head: there are dozens of roads named "Peachtree" in Atlanta, so make sure to double-check your route before you take a wrong turn.
Right lanes in the city often become turn-only lanes without warning, and taking that turn could add significant time to your commute. Stick to the middle and left lanes unless you intend to make a right.
Avoid I 285 whenever possible. Choose I 75 instead, except during the morning and evening rush hours, when I 75 gets slammed with commuters.
If you don't have a car, Atlanta also offers public transportation through the MARTA system, which includes a rail transit (train) system, along with dozens of public buses and paratransit vehicles. To ride, you'll need a Breeze Card; the standard one-way fare for MARTA is $2.50.
Get to Know Atlanta
Atlanta is a vibrant city with plenty to see and do. Whether you're visiting the World of Coca Cola, attending a concert at one of the city's many live music venues, or running down the streets during the Publix Atlanta Marathon, life in the ATL is full of adventure. If you don't know where to start, here are a few of our favorite things to do in the ATL:
Eat Delicious Foods: Atlanta is a foodie paradise, with hundreds of local restaurants ranging from down-to-earth eateries to James-Beard-Award-winning fine dining institutes. Top choices for locals include the brunch at Buttermilk Kitchen, the tacos at Rreal Tacos, and anything off the classic steakhouse menu at Staplehouse.
Centennial Olympic Park: The park that hosted the 1996 Olympics has been remade into one of the most stunning public spaces in Atlanta. Spanning 21 acres in the heart of the city, this is a perfect spot to visit on a sunny day; you can also check out live concerts and other events at this location throughout the year.
Martin Luther King, Jr. National Historical Park: MLK was born right here in Atlanta, and the city has preserved his memory in his home and church, which now operate as museums dedicated to his life and message. Tours run daily, so be sure to stop by and learn about one of Atlanta's most influential leaders.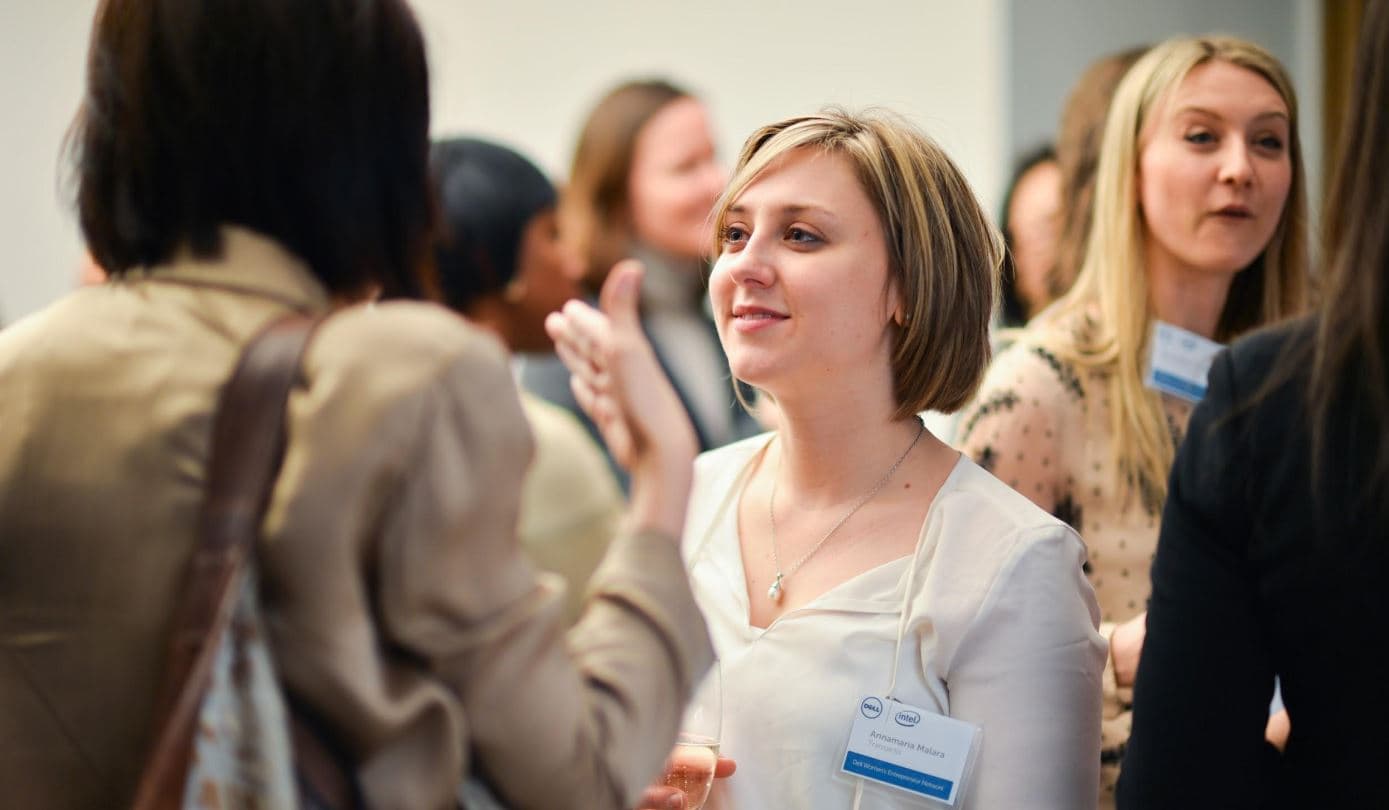 Networking in Atlanta
Whether you've moved to Atlanta for work or not, building your network is a fantastic way to further your career, and can also help you make friends in your new hometown. Here are a few Atlanta organizations worth mentioning that make it easy to network both professionally and personally.
You've successfully moved to Austin: The Live Music Capital of the World. It's a hub of burgeoning artistic culture, from the abundance of live music to the independent film scene. It's one of the hippest places in the United States, which is why millennials are flooding the area, and it's your new home.
Welcome to Austin! Here's what you need to know: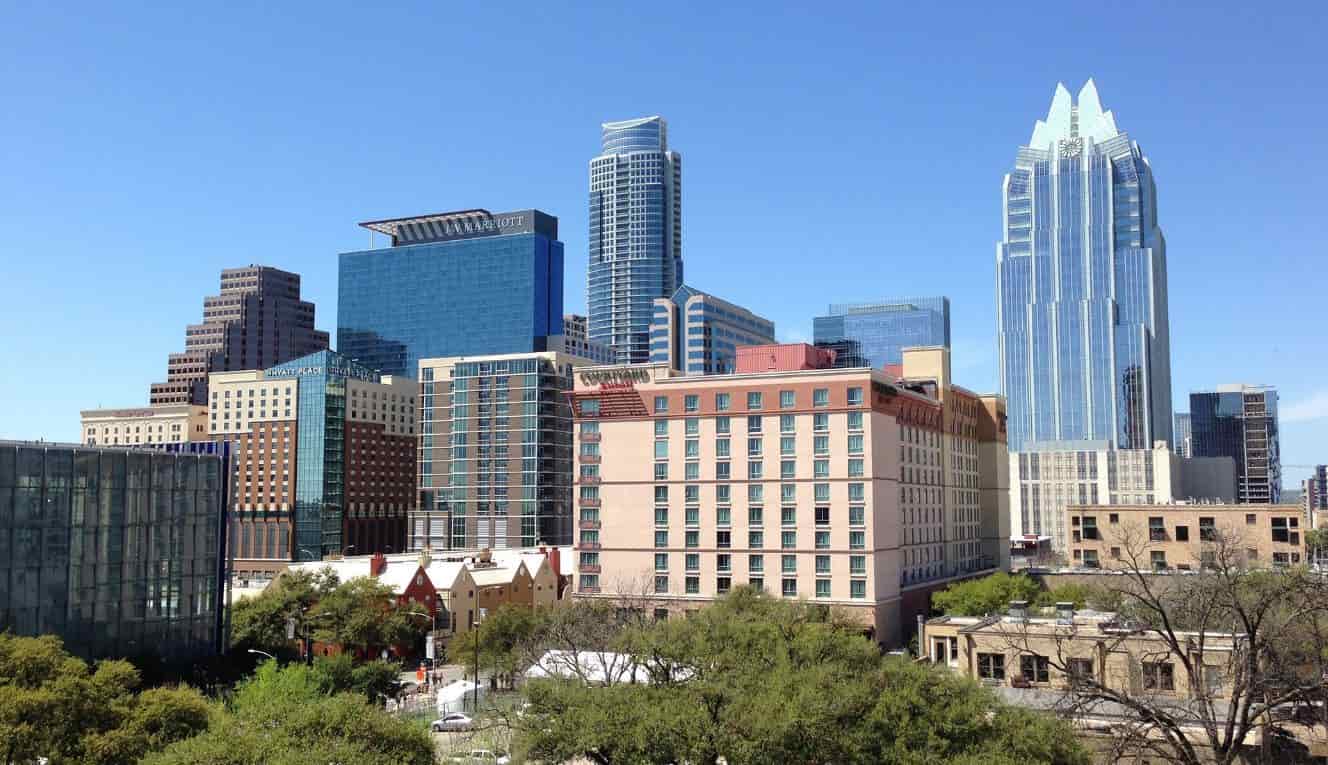 Transportation in Austin
One of the first things to acclimate to in a new city is the various methods of transportation. In a city like Austin, with so much to do, it's even more important to be familiar. Also, nothing makes you sound more like a local than discussing public transportation.
Luckily, Austin has several public transportation options to choose from. If you need a particularly convenient and quick ride, though, check out Uber and Lyft.
Get to Know Austin
As you already know, Austin is one of the coolest cities in the United States. There's an abundance of live music, warm weather, and beautiful surroundings. As such, there's plenty of things to get outside and do!
Feel free to jump around different neighborhoods and experience all of the different cuisine and activities, we particularly recommend South Congress!
Here's a list to help you narrow down your options: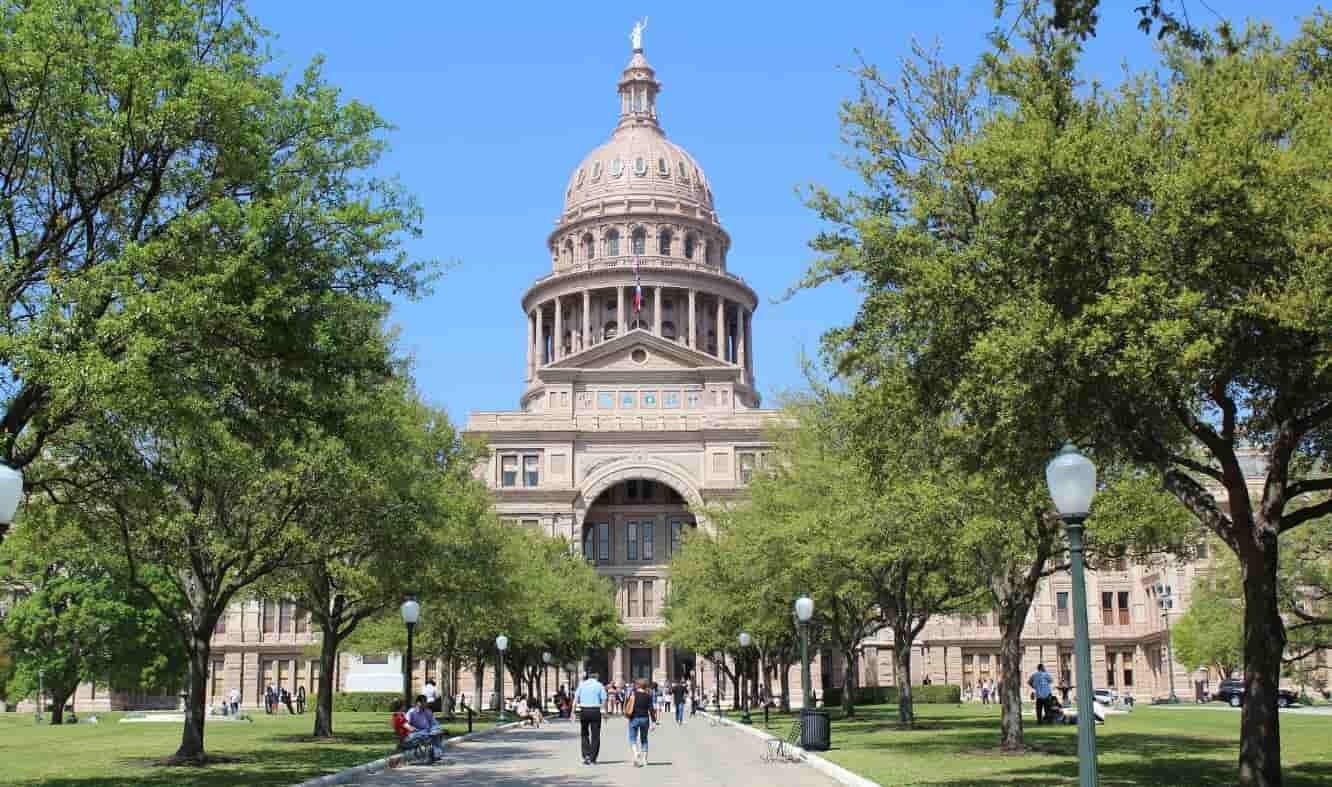 Networking in Austin
Networking is an invaluable way to start building your personal and professional communities in a new city. In a city hub like Austin, there are plenty of events that will appeal personally to almost anyone. Websites like Meetup and Eventbrite are made precisely so that locals can connect with the precise kind of people they're looking for.
Volunteer work is another modern way to meet like-minded people. You get to bond with your city neighbors over a shared passion for helping others.
There's a large number of events to choose from, but here's a short list to get you started:
You did it! You moved to Boston, one of the oldest and largest cities in America. With a deep sense of history and culture, a growing economy and some of the most beautiful coastal living available along the Atlantic, this city has much to explore. Once you've practiced saying "Chowdah" correctly, it's time to get out and become a true Bostonian.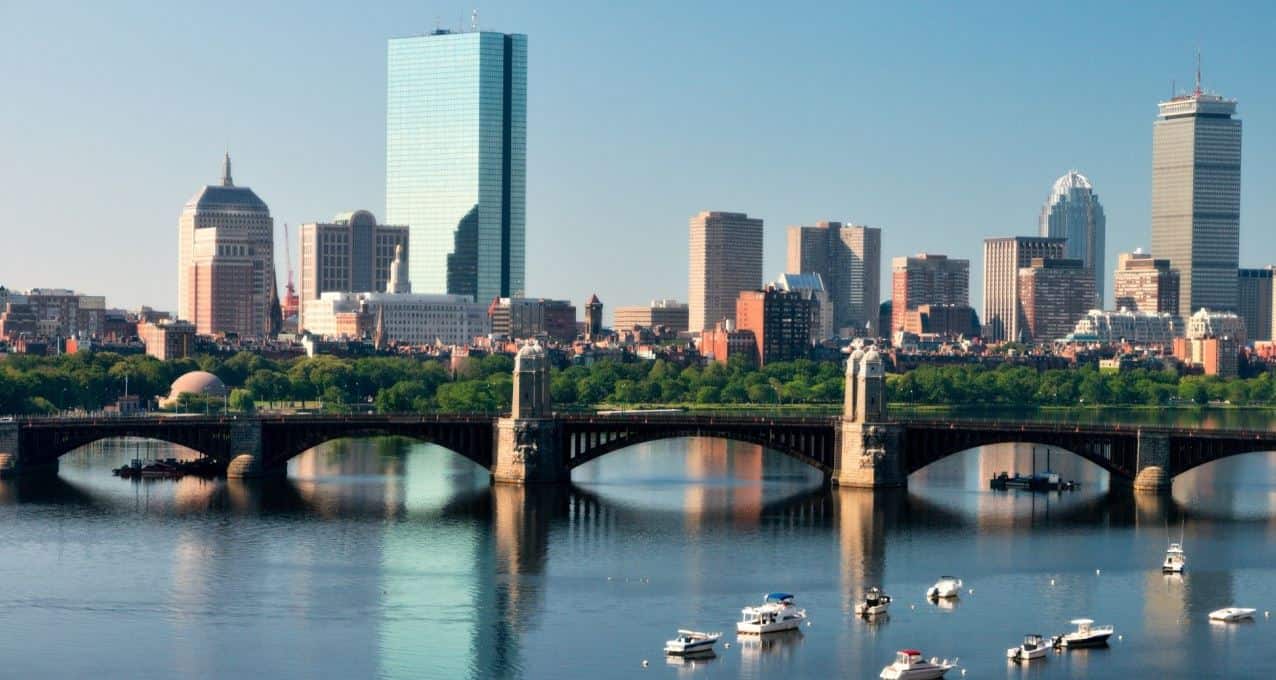 Transportation in Boston
Driving in Boston is infamously difficult. The city is one of the oldest in the country, which means it was designed long before cars existed. In turn, this means streets in Boston tend to be narrow, many are cobblestone, and they have a tendency to loop around in confusing twists and turns.
To help make it easier to get around the city, Boston has developed a fantastic public transit system, called the MBTA, but referred to by most locals simply as the "T." Much like New York's subway system, the T offers fast transportation to most areas of the downtown, with both express and local train lines, as well as stations in Boston's nearest suburbs, such as Riverside, Oak Grove, and Forest Hills. A single ride on the T currently costs $2.75, but there are discounts if you purchase a weekly or monthly ticket. See schedules and maps for the T.
Other popular transport options in Boston include walking and biking. The Greater Boston Area may be large, but downtown is smaller than it seems; in fact, you can walk through all of it in a matter of a few hours! Rideshare apps are also a top choice for both residents and visitors; you'll be sure to see many cars with the Lyft or Uber label as you travel through the city.
Get to Know Boston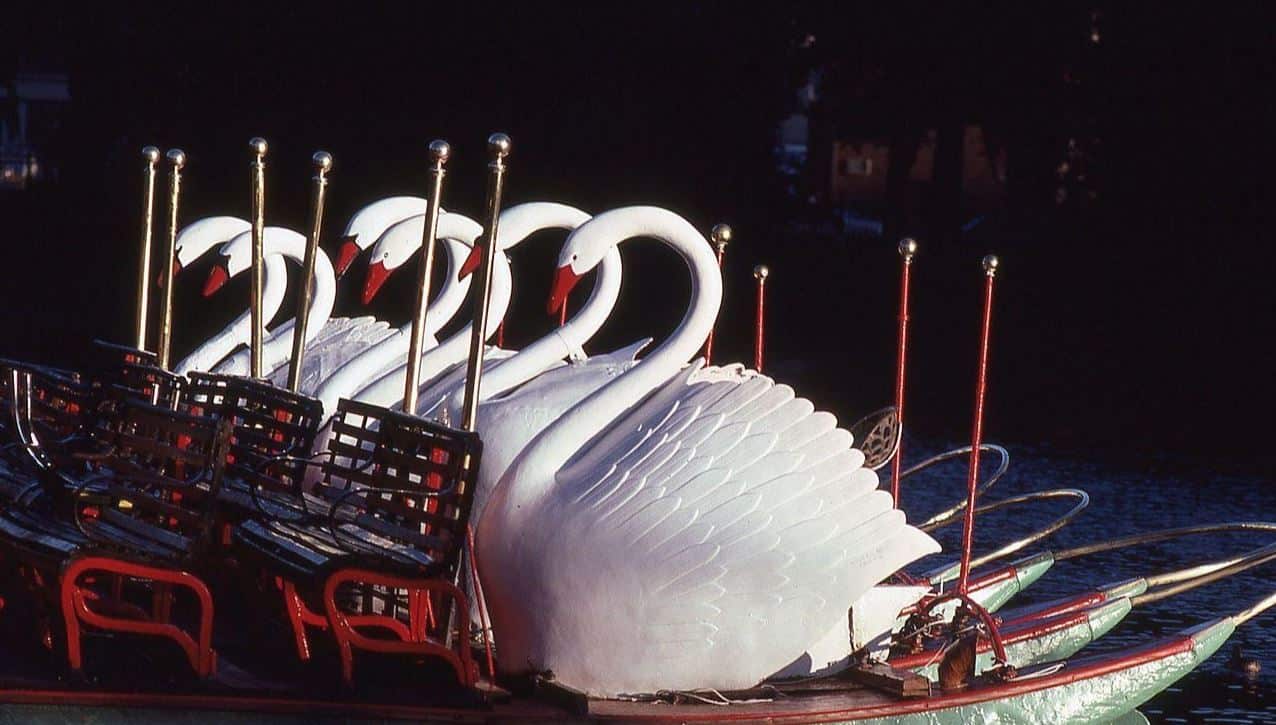 Boston is a vibrant city with a thriving culture and plenty of fabulous eateries and entertainment options. With so many activities and restaurants to choose from, it can be hard to decide where to begin, so here are three of our favorite stops to help get you started:
Faneuil Hall Marketplace: Located in the heart of the city, this marketplace is a classic intersection of entertainment, shopping, and food. The market itself is full of local shops, as well as a food hall that's bursting with delicious eats. All around the Hall, you'll find some of Boston's best street performers, from acrobatics to musicians to jugglers and magicians.
Skywalk Observatory: For a panoramic view of the city, you'll want to visit Boston's Skywalk Observatory in the historic Prudential Building downtown. The Skywalk offers 360-degree views, along with audio tours providing information on the city's history and points of interest.
The Boston Commons: Take a stroll through manicured greenery in the picturesque Boston Commons, also known as America's oldest city park. For an extra-special day, you can purchase a ticket and ride the Commons' famous Swan Boats in the pond!
Networking in Boston
Networking is about more than just career opportunities; it's also an excellent way to become a part of your local community in Boston. As Boston becomes more youthful, networking will also include millennials because they continue to move into the city. If you want to explore these young professional neighborhoods to network, venture out into their neck of the woods! Today, websites like Eventbrite and Meetup make it easy to connect with people who share your interests or work in the same industry, but here are a few other organizations you may want to look into:
Boston Young Professionals Association: This professional group is aimed at millennials working in Boston, and presents numerous events throughout the year to help young professionals connect.
The Boston Club: The Boston Club is an integral part of the city's professional community. Since 1976, the Boston Club has been dedicated to the advancement of women in business leadership roles and provides both networking opportunities as well as seminars and workshops for career success.
Industry-Specific Organizations: Boston is one of the largest cities on the east coast, and the area is represented by a variety of industries. Whether you're an engineer, a marketer, or a business owner, Boston likely has a networking organization made just for you.
Boston Cares: Do you want to get involved in the Boston community, and meet fantastic people at the same time? Boston Cares makes it easy to find volunteer opportunities with nonprofits in the metro area; you can search for volunteer needs by cause, date, and even the nonprofit that interests you.
The move is complete, and you can call the Windy City home. But now that you're a local; you don't call it that. You also don't put ketchup on hot dogs anymore or pronounce the 'S' in Illinois, and you never refer to the famous skyscraper downtown as the Willis Tower.
Welcome to Chicago! Here's what you need to know: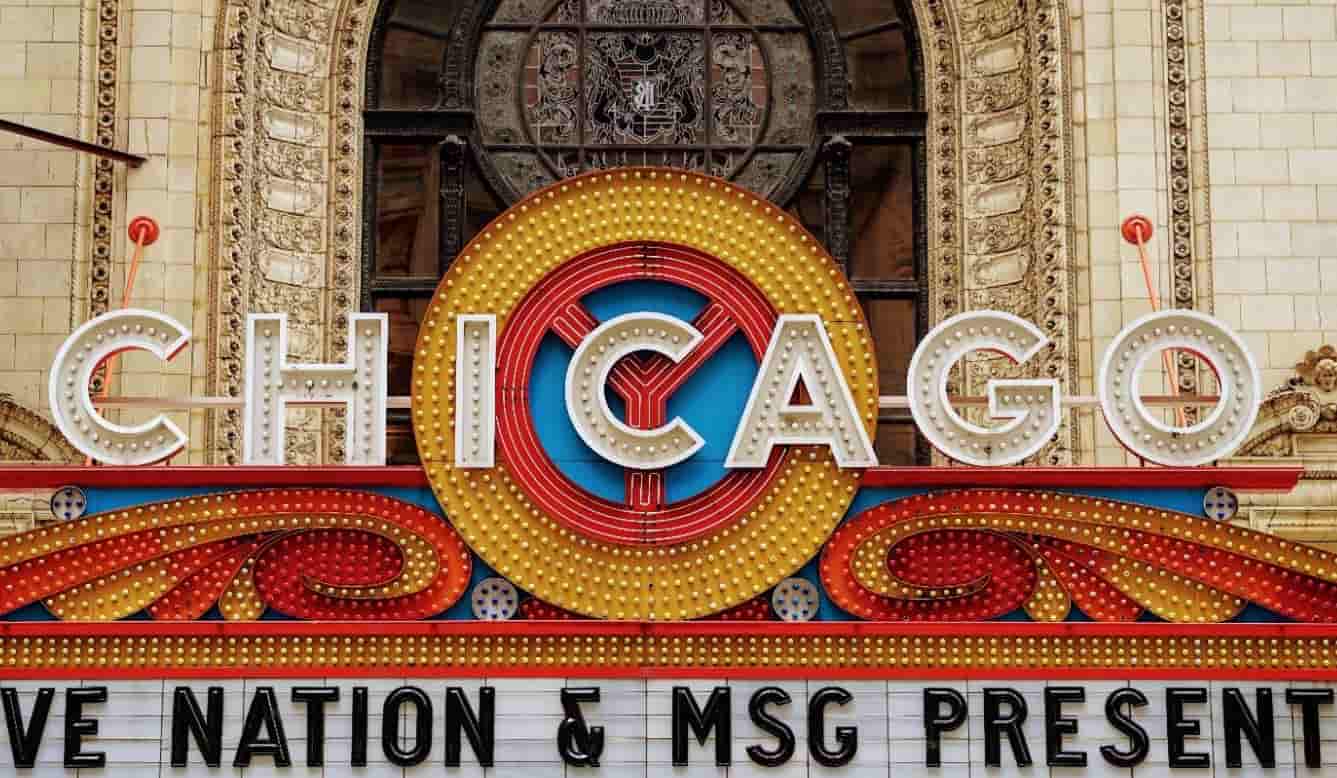 Transportation in Chicago
Taking public transportation is common in big cities. The rapid transit system in Chicago (referred to as the Chicago "L") is the favored mode of transportation throughout the city.
Search out the nearest "L" train station to your new home. If you are taking the "L" to work or school, consider purchasing a monthly pass. Chicago Transit Authority (CTA) buses work with this pass, as well.
Car owners should rent a parking space, either in a parking garage or privately from a homeowner. If street parking is more your style, you will need a city sticker or permit for your vehicle.
Many highways leading in and out of Chicago are toll roads. Breeze through them without fines by investing in an I-Pass.
Get to Know Chicago
Blundering around Chicago's iconic neighborhoods is the best way to really get to know the city. Wander through the iconic Lincoln Park or make a pit-stop at Wrigley in Lakeview.
Chicago is known for its unbeatable food scene. If you've never had a Chicago-style hot dog or deep dish pizza, get to know your new neighborhood while grabbing some grub. But you're going to need a frosty beverage with your meal so head to one of Chicago's best craft breweries and sample the best beer they have to offer in the Windy City.
If you're not much of a foodie, keep in mind Chicago is also famous for its architecture. Learn more about the city's architectural history at the Chicago Architecture Center or by taking the Architecture Foundation's River Cruise Boat Tour.
Chicago is also home to these superb museums:
One more tip from the locals: invest in reusable shopping bags. The City of Chicago charges a tax for purchasing plastic bags at shopping and grocery stores.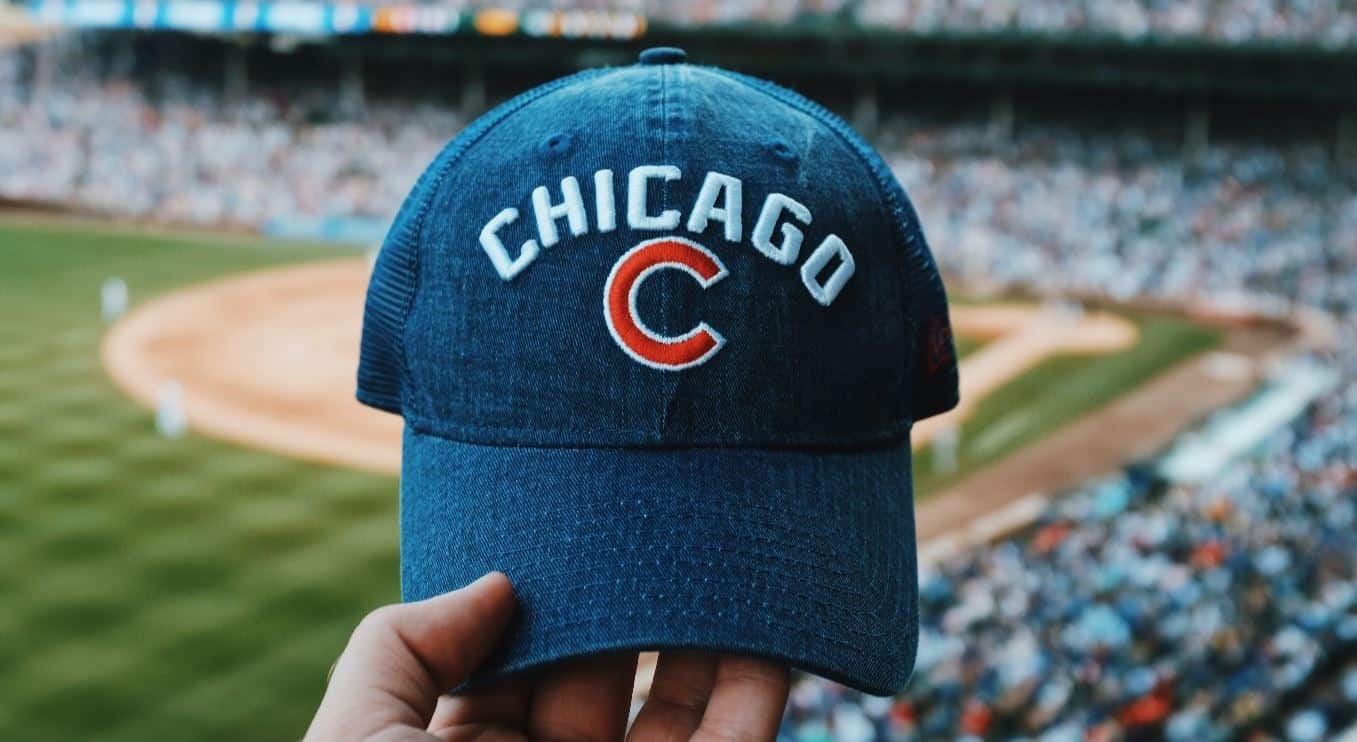 Networking in Chicago
You never want to feel alone in a new place, that's why you should network both personally and professionally.
Find professional networking events in Chicago, based on industry, on sites like Meetup or Eventbrite.
Volunteer at one of these amazing local organizations in Chicago:
Attend a concert or show at one of these famous Chicago venues:
Cheer on a Chicago professional sports team. Head to the United Center if you're a hockey fan for a Blackhawks game, or to watch the Bulls if you like basketball. If you find yourself south of the city, catch a Chicago Fire soccer match at SeatGeek Stadium. Meanwhile, Bears fans consider Soldier Field a second home during football season.
Chicago also has two professional baseball teams. Those on the north side tend to root for the Cubs at Wrigley Field, while south siders favor the White Sox at Guaranteed Rate Field. Be sure to pick a team early: Chicagoans take their baseball teams very seriously!
Now that you're settled in the DFW area, you are certain about one thing: Dallas and Fort Worth are very different cities, each with a lot to offer. But living in the Metroplex means you get to experience two great cities in one. Oh, and you already learned that no one calls it the Metroplex.
So welcome to Dallas! And Fort Worth! Here's what you need to know: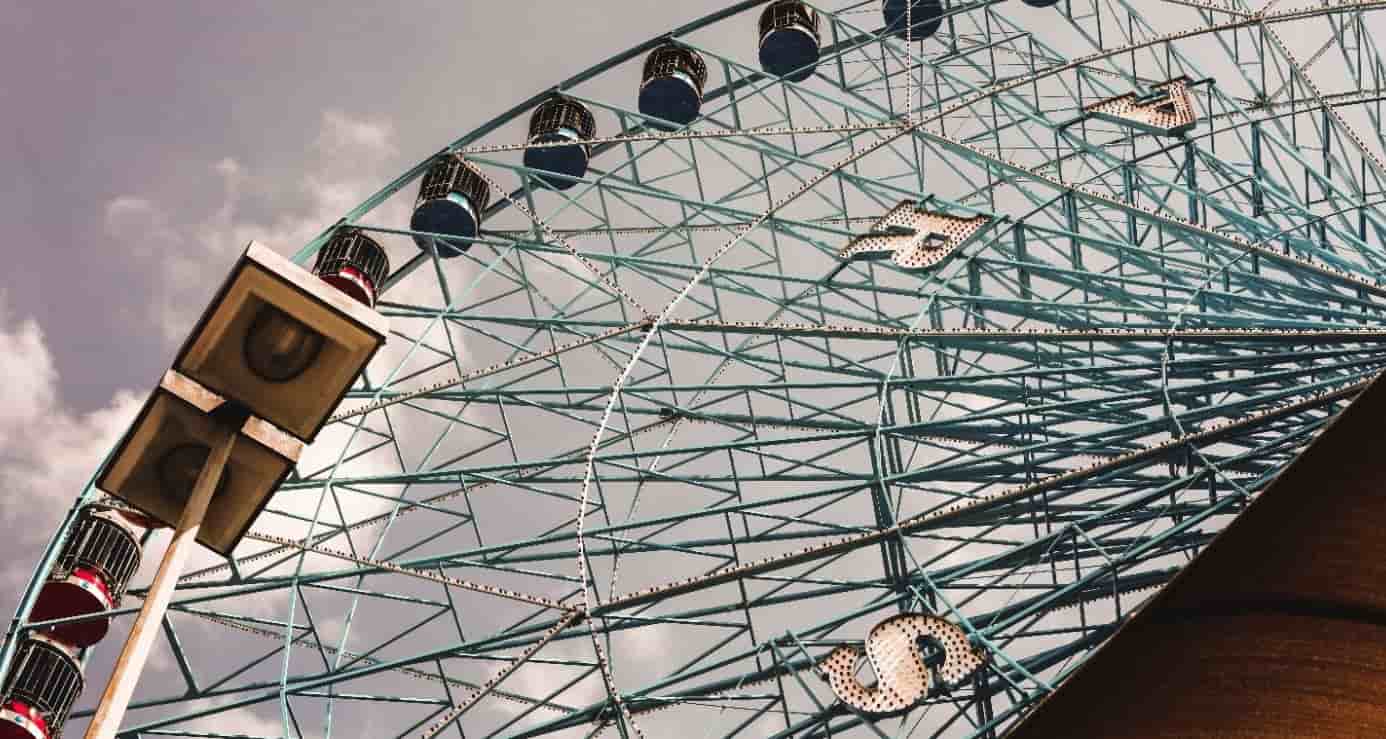 Transportation in Dallas/Fort Worth
Many assume convenient public transit is exclusive to cities like New York and Chicago. However, the DFW area has a lot of great transit options to help get you anywhere between the two cities.
Public Transportation in Dallas:
Dallas Area Rapid Transit (DART): The DART system incorporates most of the city's public transit, but specifically the bus and rail system. Locals who utilize DART usually opt for a monthly pass.
Dallas Streetcar: Locals and visitors enjoy the Streetcar for its convenience on the Oak Cliff landscape. But the best part about using the Dallas Streetcar? It's free!
M-Line Trolley: Take a ride through Dallas history, from the Arts District to Uptown and McKinney Avenue on the trolley. Single rides are $2, and day passes are only $5.
Public Transportation in Fort Worth:
Trinity Metro: Fort Worth is home to this transit agency that serves the city and its suburbs, by both bus and rail.
Molly the Trolley: Referred to as The Downtown Get Around, Molly the Trolley runs between the Fort Worth Convention Center and Sundance Square.
Transit Between Dallas and Forth Worth:
Trinity Railway Express: The Trinity Railway is the best way to get between Dallas and Fort Worth. Residents who live in one city but work in the other often buy a monthly pass for the DFW commuter rail.
If you plan on cruising around the DFW area, pick up a North Texas Tollway Authority (NTTA) pass. Cashless tolling with NTTA is the most cost-effective and convenient way to navigate toll roads in DFW.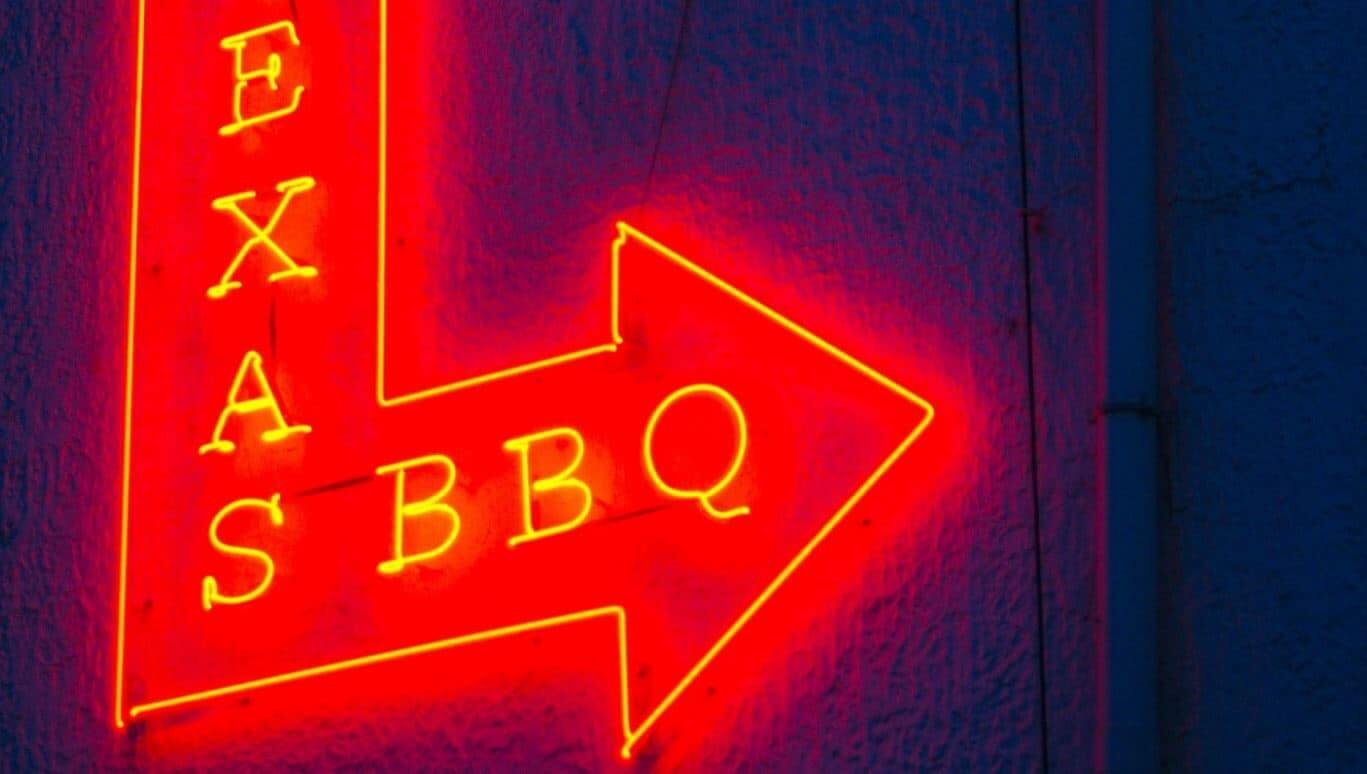 Get to Know Dallas/Fort Worth
Living in DFW means you have access to some of the area's best dining selections; including DFW favorites barbecue, chicken-fried steak, and Tex-Mex. With great food comes great drinks and DFW has some of the best bars in town, whether they're breweries, honky-tonks or dive bars. Roller coaster fanatics also enjoy the proximity to Six Flags Over Texas.
Between Dallas and Fort Worth, the area is rich in history. Learn more about DFW by visiting one of the many incredible museums:
In order to visit those wonderful areas, you might want to consider a Dallas staycation. What's a staycation you ask? It's basically like taking a vacation in your own city and acting like a tourist for a weekend.
Networking in DFW
You never want to feel alone in a new place, that's why you should network both personally and professionally.
Find professional networking events in DFW, based on industry, on sites like Meetup and Eventbrite.
Volunteer at one of these inspiring Dallas/Fort Worth charity organizations:
North Texas Food Bank: this charity provides access to more than 190,000 meals each day for hungry children, families, and seniors.
Dallas Children's Society: this organization works to provide children with gifts at Christmas and help at-risk children throughout the year.
Sports fans certainly don't lack excitement in DFW. Football fans flock to AT&T Stadium to watch the Dallas Cowboys, while hockey and basketball fans head to the American Airlines Center for the Stars and the Mavericks.
You've moved into the Mile-High City, which means you're probably already enjoying the breathtaking view of the Rocky Mountains, as well as one of the 300 yearly days of sunshine. You're also probably still adjusting to the altitude and may have discovered one glass of wine suddenly feels like two.
Welcome to Denver! Here's what you need to know: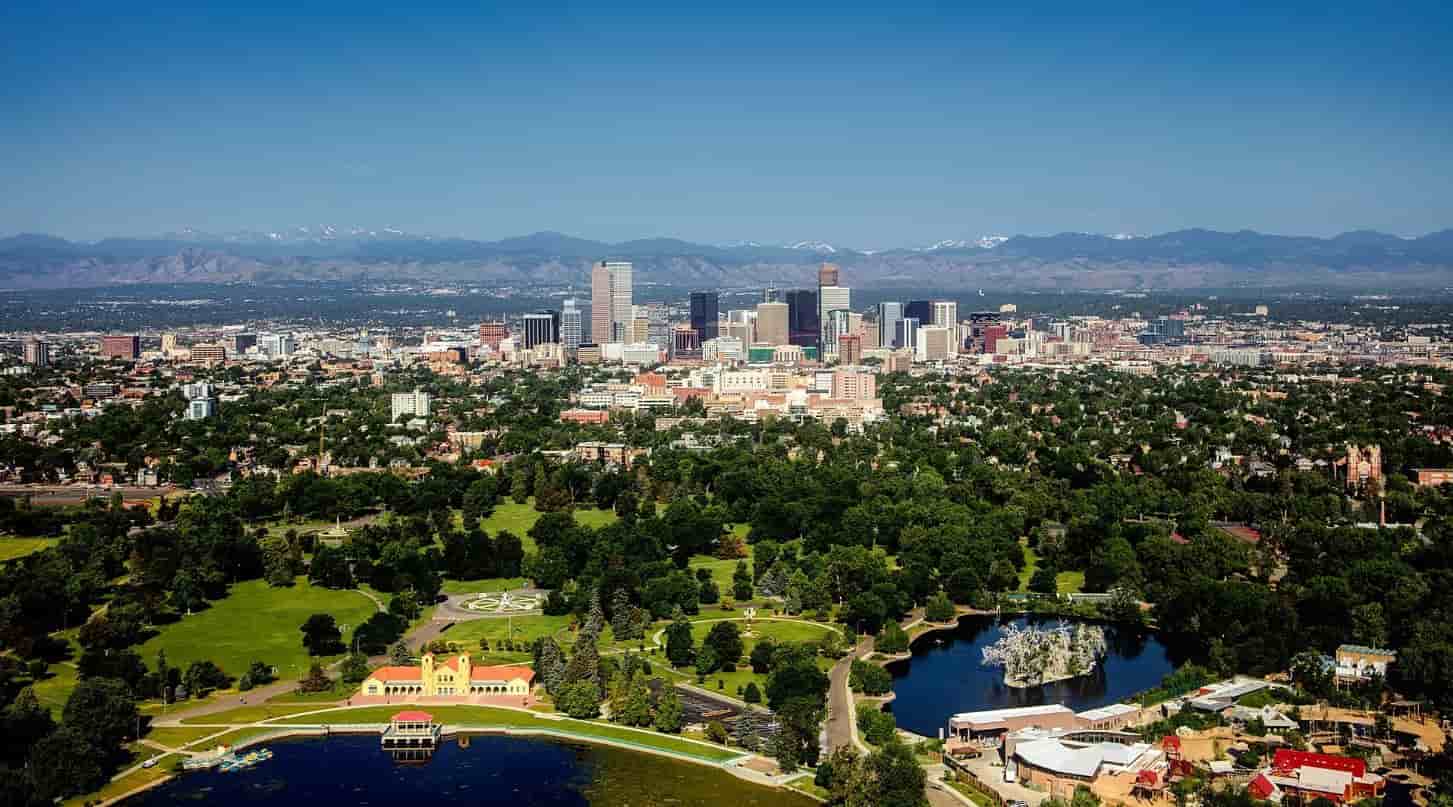 Transportation in Denver
One of the best things about Denver is the walkability of the city. It's one of the most walkable major cities in the country. Once you get downtown, everything you could want is within a one-mile radius. Even as the 10th largest downtown area in America, you can easily walk to and from several amazing museums, three professional sports stadiums, a combination theme/water park, an aquarium, and a white-water rafting river.
Even so, you'll still need to have a handle on the public transportation system, especially if you don't live downtown.
So, here's a quick guide to the public transportation system in Denver:
Get to Know Denver
Denver is famous for its altitude, its seven sports teams, its beautiful views, and its lively local culture. It's home to the Rocky Mountains, incredible weather, seven professional sports teams, and even the first ever Chipotle restaurant.
With so much to love about the city, and so much to do, you'll need a short list that helps  break down some of the must-see places and must-do activities in Denver: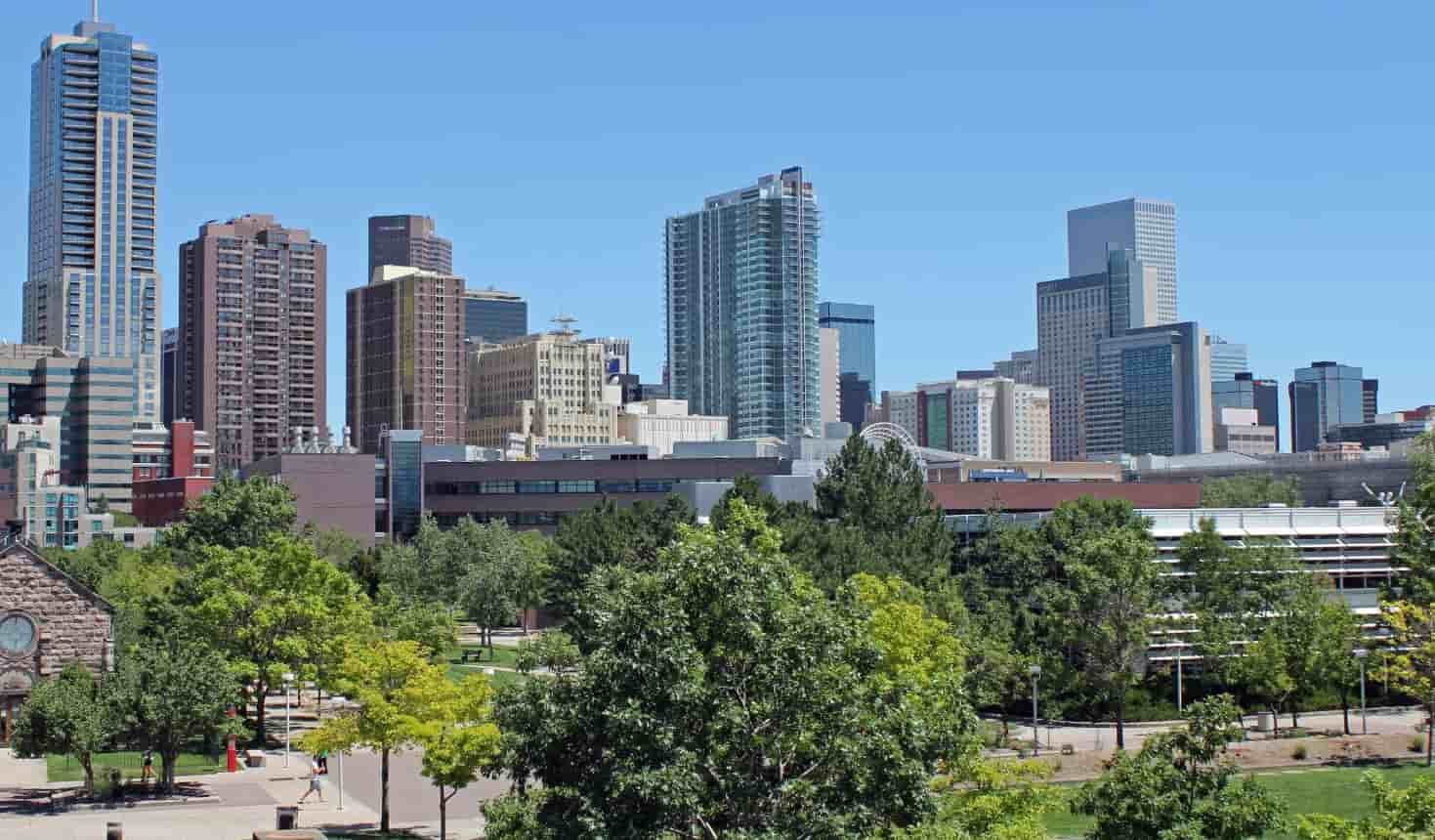 Networking in Denver
Moving somewhere new requires a lot of recalibration, and the social transition can be one of the hardest. Making new friends and professional connections are incredibly important to making your new city feel like home.
So, here's a list of some companies that can help you find personalized networking events in Denver:
Or, contribute to a good cause and meet like-minded people by volunteering for one of these charities:
A Little Help: This service allows you to run errands and do chores for your elderly neighbors, including yard work, grocery shopping, transportation, snow shoveling, and more.
Big Brothers Big Sisters Colorado: This service allows you to act as a mentor for underprivileged and at-risk children in your area.
Clothes to Kids of Denver Inc.: This service helps provide eligible children with free clothing that will help to improve their quality of life. It makes sure no one stands out because of their lack of financial resources.
Sporting Events in Denver
Sporting events are another fun and easy way to meet people in your community. Participating in sports fandom is a wholesome, community activity, and can help you quickly feel like a local.
There are four different major professional sports stadiums to visit in Denver:
With five different major professional sports teams, you're sure to find a sport that strikes your interest.
The moving truck is done unloading, and it's finally official: you've moved to Detroit! You're now part of the 23rd most populous city in America, the birthplace of the Motown movement, and America's Comeback City. Are you ready to become a true local? Follow the tips below, and you'll be a Detroit expert in no time.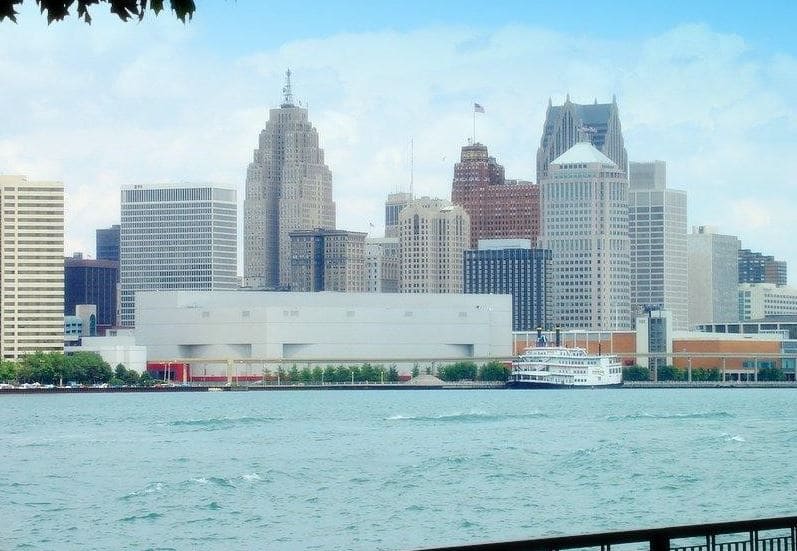 Transportation in Detroit
Like any new city, learning to get around Detroit takes a bit of time — both time to learn the streets, and time in the car to deal with heavy rush-hour traffic. However, if you live in Downtown and don't have a car or want to avoid driving in the city, Detroit has a number of public transit options that make it easy to get from Point A to Point B:
Get to Know Detroit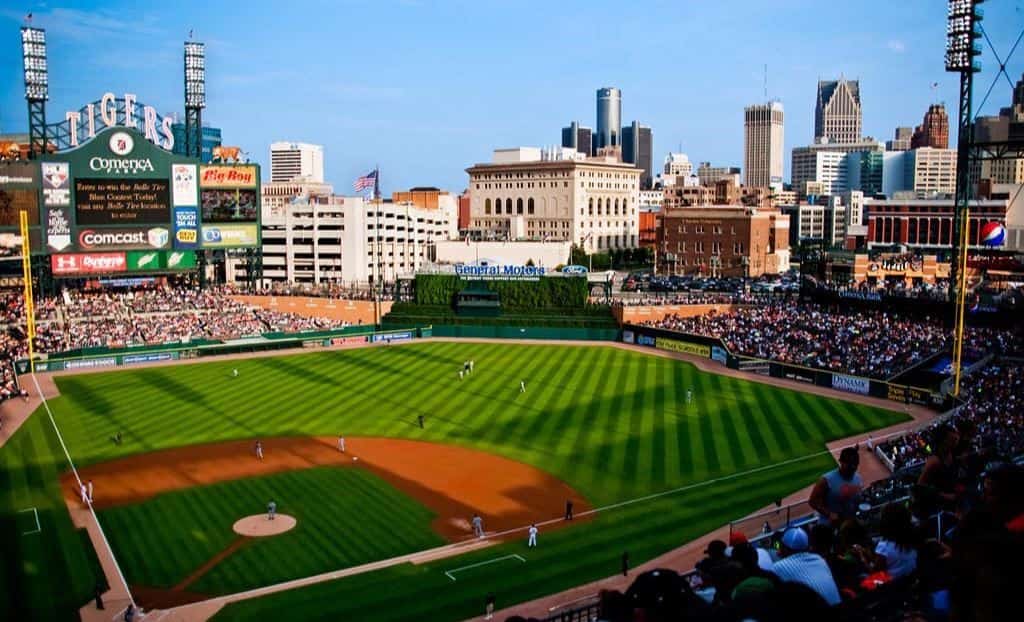 Since Detroit is the largest city in Michigan, it's no surprise that there is plenty to see and do. Before you can call yourself a true Detroit local, here are three things you need to do:
Watch a Baseball Game: If you live in Detroit and love baseball, then you're a Tigers fan now! From spring to fall, you can catch a game at Comerica Park to cheer on the city's favorite team.
Eat Detroit-Style Pizza: Pizza in Detroit is Sicilian-style, square, and absolutely delicious. According to locals, you'll want to stop by Loui's Pizza in Hazel Park for the best pizza around.
Take a Cruise on the River: The Detroit River is a defining landmark in the city, and taking a boat ride is one of the best ways to see Detroit! There are numerous companies that offer river cruises, but Diamond Jack's River Tours and the Detroit Princess Riverboat are two of the most popular options.
Networking in Detroit
If this is your first time living in Detroit, an essential part of settling in is meeting new people and developing your first Detroit friendships! Networking is a fantastic way to further your career, but it's also an excellent avenue for meeting other driven, entrepreneurial people. Here are a few Detroit professional groups to get you started:
Volunteering is another way to grow your personal network, while also getting involved in the causes you care about in Detroit. Here are just a few of the city's many nonprofits that can always use another helping hand:
You made it to Houston, AKA Space City! To answer your question: Yes, everything is bigger here. After all, the city is home to the largest medical center, commercial port, AND rodeo.
So welcome to Houston! Here's what you should know: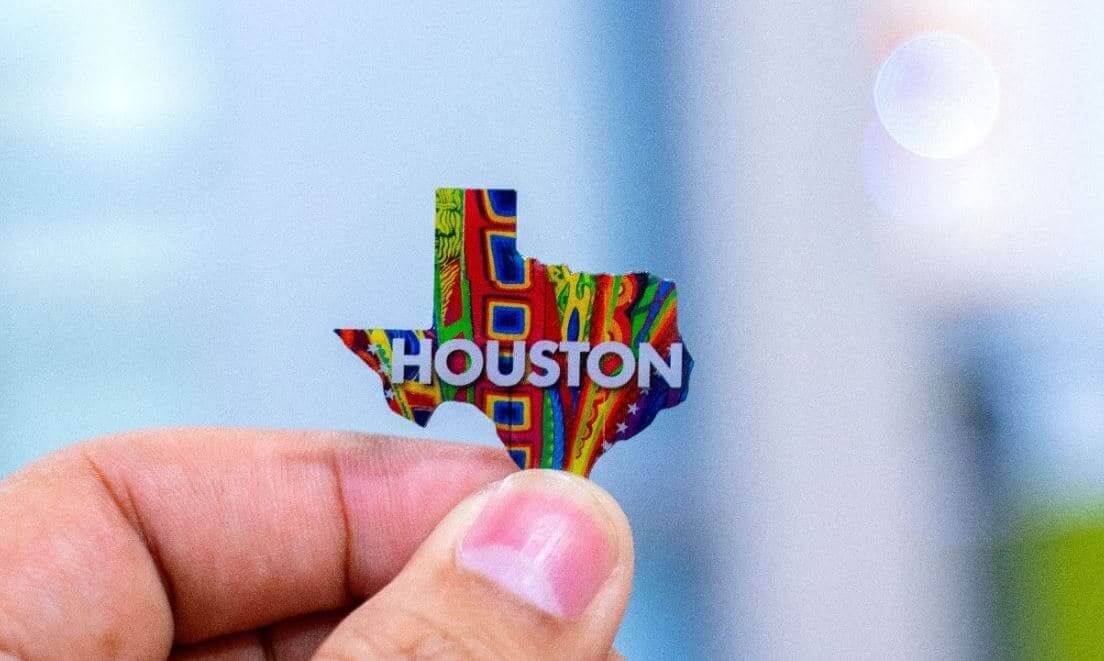 Transportation in Houston
You'll never find yourself stranded in Houston. With an extensive rail system, several bus or shuttle offerings, and over 2,000 taxis in its fleet, Houston makes it easy to get around.
If you find yourself cruising around Houston's highway system, it's beneficial to invest in an EZ Tag so you can painlessly drive through tolls.
Get to Know Houston
Houstonians have access to one of the country's best theater districts. In fact, the Houston Theater District has the second highest number of theater seats in a downtown area in the country, taking up 17 blocks downtown and attracting more than two million visitors annually.
Not too far away from the Theater District lies some of the best craft breweries in the state of Texas. Houston has quickly been experimenting in the craft beer scene and these breweries are must-sees!
In Houston, you should have no problem learning about the nation's most famous command center. One of the most celebrated attractions in the city is NASA's Johnson Space Center. The manned space center is where human spaceflight training, research, and flight control take place. It's a giant leap for some to visit the famed space center, but just one small step away from you.
If you want a true down-home Texan experience, the Houston Livestock Show and Rodeo should be high on your to-do list. Spanning 20 days each spring, the HLSR is the largest livestock exhibition and rodeo in the world.
Houston is also home to several unique museums: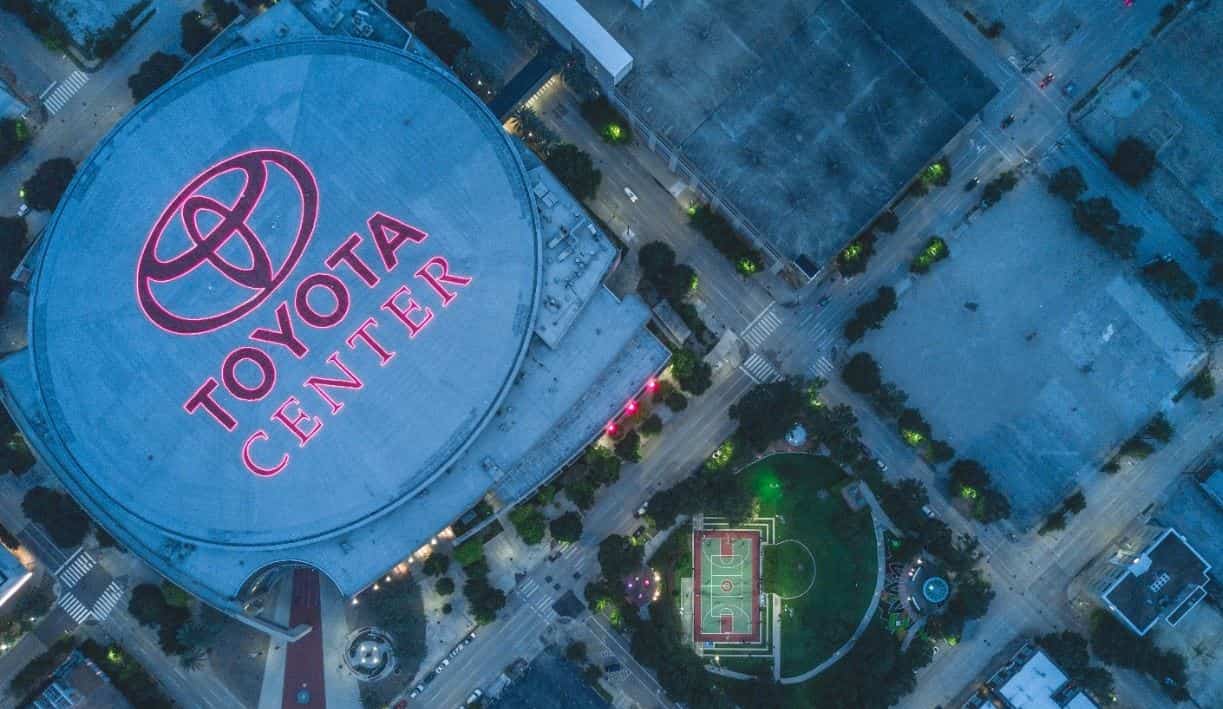 Networking in Houston
You never want to feel alone in a new place, that's why you should network both personally and professionally.
Find professional networking events in Houston, based on industry, on sites like Meetup and Eventbrite.
Volunteer at some of the best charity organizations in Houston:
Houston Food Bank: Dedicated to helping feed families in need in Houston's food pantries and soup kitchens.
Autumn Grove Cottage: This assisted living community needs volunteers to help aid families whose patriarch or matriarch has Alzheimer's disease.
Star of Hope Mission: This charity helps the homeless population in Houston by bringing volunteers and families in need together.
Football fans can head to NRG Stadium to watch the Texans. Minute Maid Park is home to Houston's professional baseball team, the Astros. If you like basketball, you can watch the Rockets at the Toyota Center.
You've just moved into Indiana's State Capital, the home of the Indy 500, and the Crossroads of America. Now that you've changed into your new Tigers jersey, you're ready to get to know your new hometown with a little help from the tips below.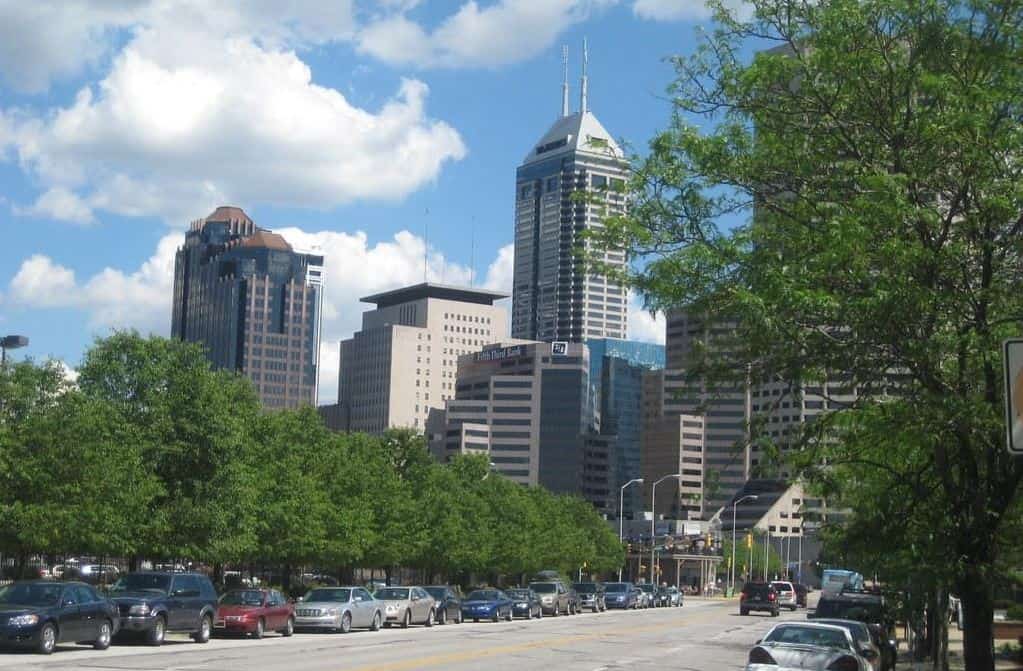 Transportation in Indianapolis
Driving around Indianapolis is actually pretty simple, considering the metro area is the 14th largest in America. Indy is laid out in a simple grid pattern and the efficient roadway design means you'll hit less traffic than other similarly-sized cities. However there still is traffic, and parking in any large city can be an expensive and sometimes frustrating choice.
One way that Indianapolis has been combatting local driving woes is through the BlueIndy program. After subscribing to the BlueIndy service, you can easily find a BlueIndy car near your location using the Smartphone App. Plus there's a guaranteed parking spot for every BlueIndy car. All the cars are electric, making this a low-stress and environmentally-friendly way to travel through Indianapolis.
If you want to skip driving around Indy entirely, here are a few other ways to get around town:
IndyGo: Indianapolis's bus system is an affordable, simple way to move through the city. A single ride costs $1.75, but weekly and monthly passes offer deep discounts and unlimited rides. The system includes more than 30 individual routes, ensuring easy access to every part of the city. You can see IndyGo's routes and receive travel alerts.
Indiana Pacers Bikeshare Program: The city's bikeshare program includes more than 250 bikes and 29 stations throughout downtown. Each ride costs $1 plus $0.15 per minute, and you can grab a bike anytime, any day of the year. The website's interactive map makes it easy to locate a bike near you, and you can purchase a ride pass at any station.
Walking: Despite being a huge city, Indianapolis is highly walkable with wide, well-maintained sidewalks and plenty of shops and dining options to explore as you wander around.
Get to Know Indianapolis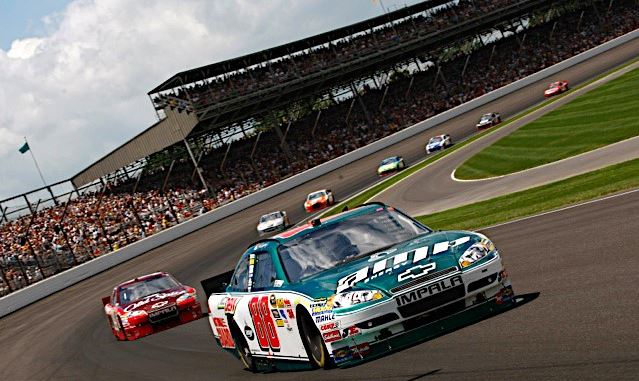 Once you've settled into your new house or apartment, the next step in becoming a true Indianapolitan is to see the sites in this lively and welcoming city. Some of the top attractions in Indianapolis include:
The Children's Museum of Indianapolis: Known as the World's Biggest Children's Museum, this family-friendly museum features a variety of indoor interactive exhibits, plus outdoor sports attractions and daily educational shows.
The Indianapolis Zoo: Touch sharks in the country's largest touch pool, watch dolphins from underwater, or take a walk through the Savannah when you visit the Indianapolis Zoo. It's the perfect way to spend a day for animal lovers of all ages.
The Indianapolis Motor Speedway: Home to the biggest NASCAR event of the year, the Indy 500, the Speedway also features other races and events throughout the year. If you love cars, this is a must-see Indy attraction.
Eating through Indy
Exploring the city can work up a healthy appetite so here are a few of the best restaurants in Indianapolis that will have you coming back again and again:
Bluebeard: Enjoy farm-to-table creations from a James Beard Award semifinalist.
Tinker Street: The intimate-yet-casual setting of this restaurant is paired with modern gastropub dishes.
Mama Carolla's Old Italian Restaurant: Awarded the Best Local Italian Restaurant by the Indy Star, the classic menu includes everything from Pomodoro sauce to carbonara.
Networking in Indianapolis
Meeting new people in Indianapolis can be daunting, especially if you've just moved to the city for the first time. While most people think of networking as a career-growth strategy, it's also an excellent way to find new friends and mentors. You can always look at Meetup or Eventbrite to find upcoming networking events in your area, but here are a few specific local organizations you might also want to check out:
You've just moved into Jacksonville FL. Your bags are (sort of) unpacked, you've put on an outfit perfect for the sunny day outside, and now you're ready to explore the city. Before you go, check out these tips to help you become a true Jacksonville local!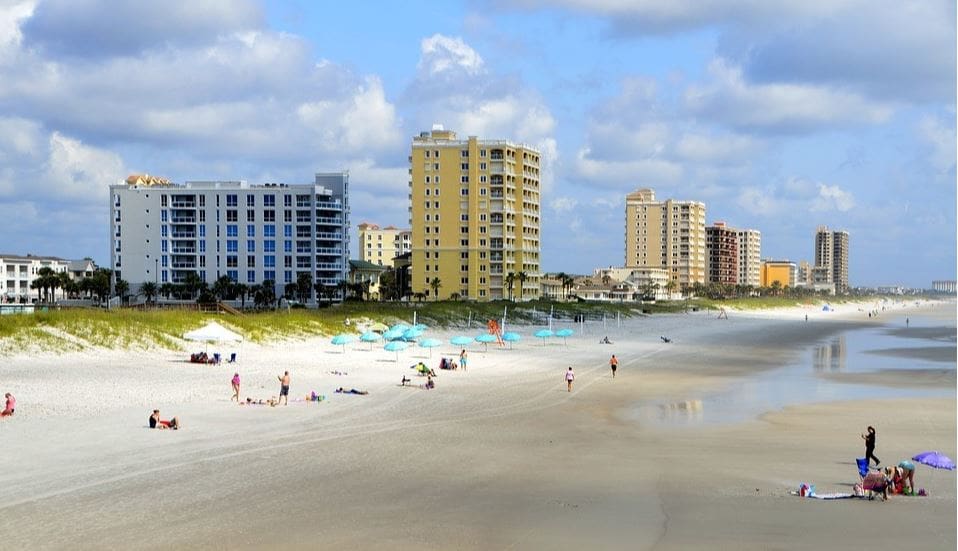 Transportation in Jacksonville
The most popular way to get around Jacksonville is by car. You can take I-10 or I-95 to get into downtown, as well as many local routes. Streets in the city are well-marked and the perimeter highway 295 makes it easy to go from inland to the beach. If you don't have a car, below are the best ways to travel in Jacksonville via public transit;
Get to Know Jacksonville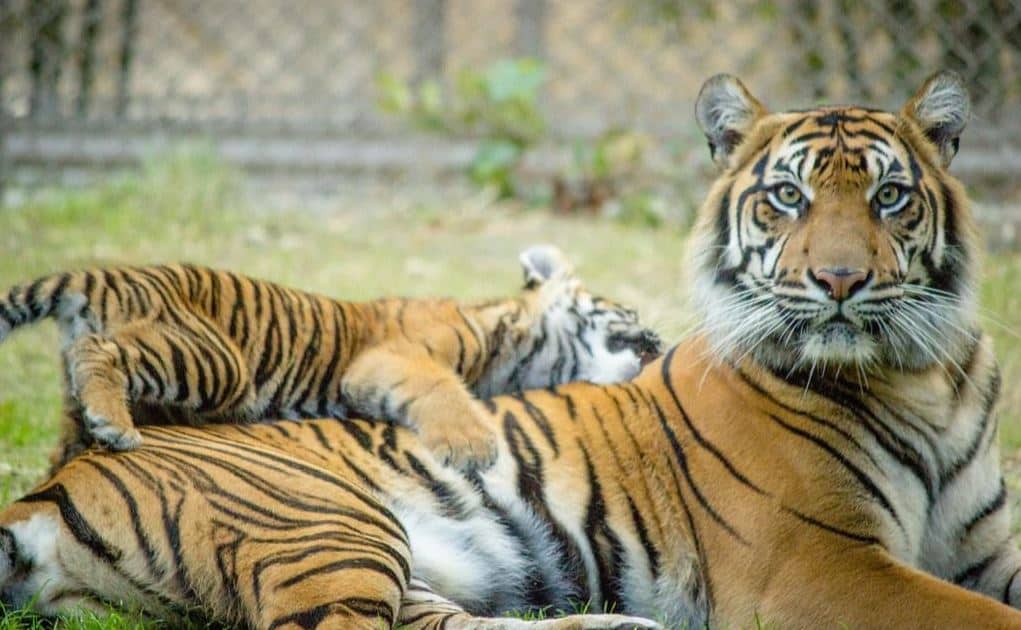 One of the most exciting aspects of moving to a new city is exploring all the fun things to do in the area! Jacksonville is a lively city offering a plethora of entertainment, shopping, and dining options with new venues opening every day. To begin your Jacksonville experience, why not visit these top local attractions;
Jacksonville Zoo and Gardens: The Jacksonville Zoo is home to hundreds of different plant and animal species, making it easy to get up close and personal with nature. In addition to general admissions tours, special experiences include keeper talks, animal encounters, and a stingray touch tank!
Jacksonville's Museum of Science & History (MOSH): MOSH is another top attraction for families with kids of all ages in Jacksonville! The museum includes a range of interactive exhibits like the Health in Motion Exhibit, as well as traveling exhibits and daily educational shows like the Extreme Science Show.
Little Talbot Island State Park: Little Talbot Island is one of just a few undeveloped islands in the Atlantic, which offers some of the best beach experiences on the coast. The Park includes five miles of beaches along with walking and biking trails and picnic areas. The water is perfect for activities such as swimming, surfing, and kayaking.
Networking in Jacksonville
If you're moving to Jacksonville for the first time, growing your personal and professional network is an important part of becoming involved in the community! Whether you're looking to further your career or make some new friends, listed are a few top organizations to check out in the Jacksonville area;
You've made it to the Entertainment Capital of the World, and really; this city needs no introduction. There's the MGM, Treasure Island, Mandalay Bay, Excalibur, and a plethora of the biggest magic, musical, and comedy acts in the world.
Welcome to Las Vegas! Here's what you need to know: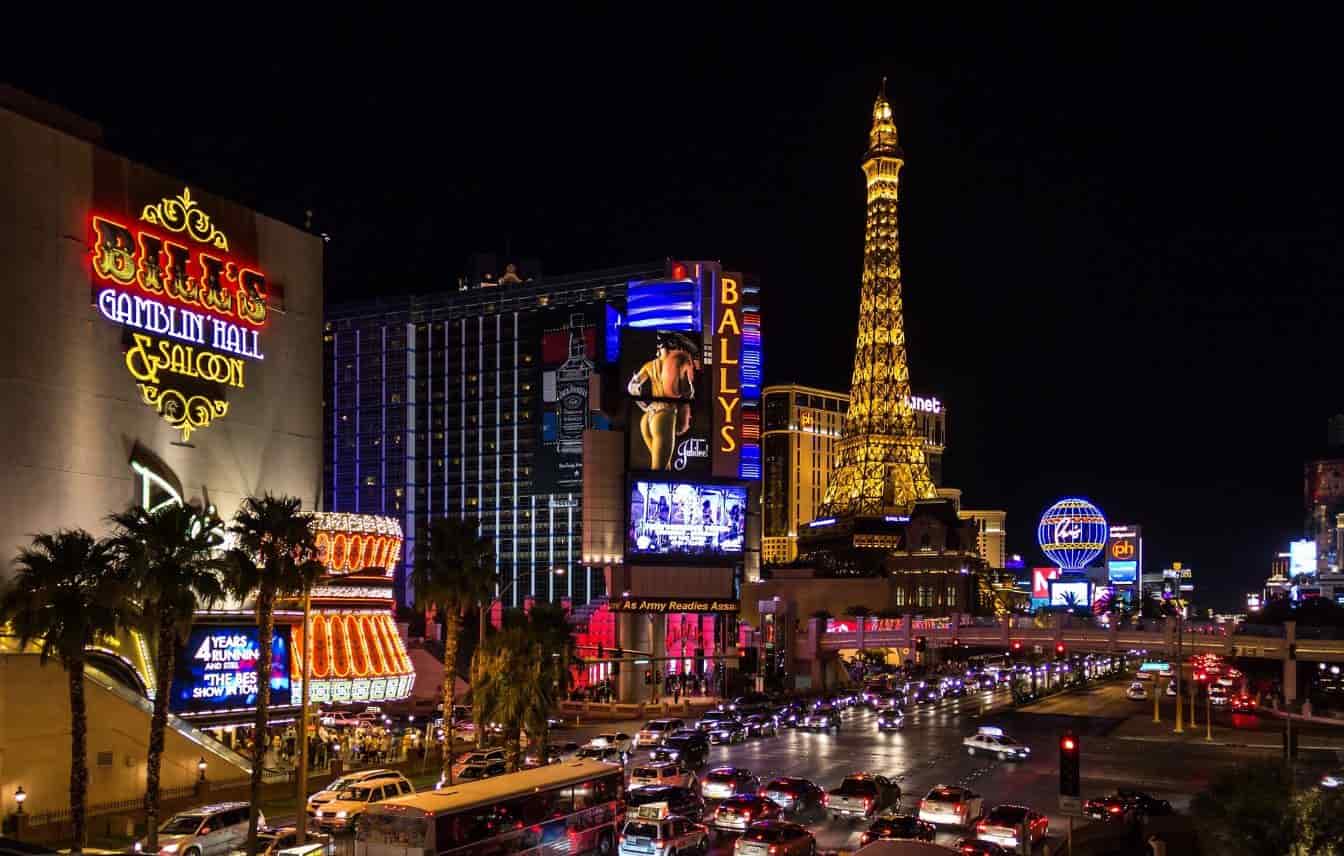 Transportation in Las Vegas
The Las Vegas Monorail: This monorail system hits all the major spots along the Las Vegas Strip. It stops at the Las Vegas Convention Center, the MGM Grand, Flamingo/Caesars Palace, Bally's/Paris, Westgate, Harrah's/The LINQ, and SLS Las Vegas.
The Deuce: This is the main bus system in Las Vegas, and it runs comprehensively throughout the city, making it your best bet for general public transportation.
Taxis: There is a huge number of taxi drivers waiting for customers all over Las Vegas. If you need one, you won't need to wait very long. It's an incredibly convenient form of transportation, albeit usually more expensive than the bus or the monorail.
Getting to Know Las Vegas
Las Vegas has plenty to do, as it's one of the most popular tourist destinations in the world. Between the city sights, the massive amount of shows, and the vast number of casinos, there's almost too much for one tourist trip.
Considering you live here, though, and aren't just a weekend tourist, here's a list of some of the tamer, less commercial must-do things in Las Vegas: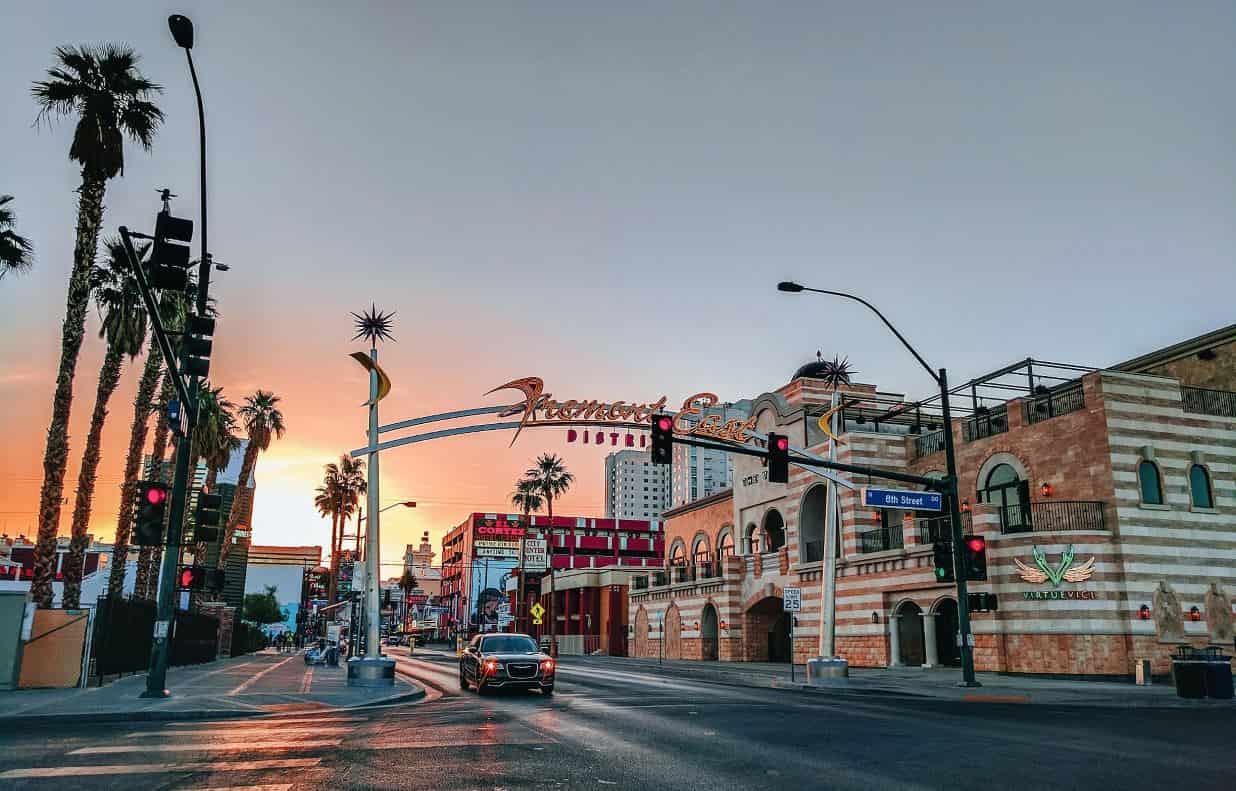 Networking in Las Vegas
One of the hardest parts about moving is making new social connections. You can bring your bed, furniture, posters, paintings, and even your dog with you, but you can't bring your friends or colleagues. Thankfully, networking events are an easy way to meet people who share similar goals, interests, and ideas.
Here are some websites to help get you started:
There's also an abundance of charitable organizations in Las Vegas. Volunteering for these organizations is a unique way to meet like-minded people and bond over a shared positive experience.
Here are some organizations to consider volunteering for:
Clean The World: This organization recycles hotel soap and other hotel amenities. They then ship these items to underprivileged people worldwide. Las Vegas is the perfect place for this organization, with its abundance of hotels.
Three Square: Consider working with a food bank that helps those in need to be fed. You can help by sorting and repackaging goods, filling backpacks for children, and more.
Helping Hands of Vegas Valley: This organization focuses on helping seniors to be as independent as possible. As a volunteer, you are given the opportunity to help provide them with food, transportation, and small home repairs.
Sporting Events in Las Vegas
Sports unite local communities like no other events. So, when moving to a new city, one of the best ways to become a part of the local culture is to attend local sports games.
As of 2019, the only major professional sports team in the city is the NHL's Las Vegas Golden Knights, who play their games at the T-Mobile Arena. In 2020, though, the NFL's Oakland Raiders are slated to become the Las Vegas Raiders.
Congrats, you made a move to LA! Suddenly, 50 degrees feels like freezing, and you know exactly what valley people are talking about when they say, "The Valley". You hit up the popular beaches in Santa Monica when you first got here, but chances are you'll never go back. Oh, and you know to order your burger animal style at In-N-Out – like a true local.
Welcome to Los Angeles! Here's what you should know: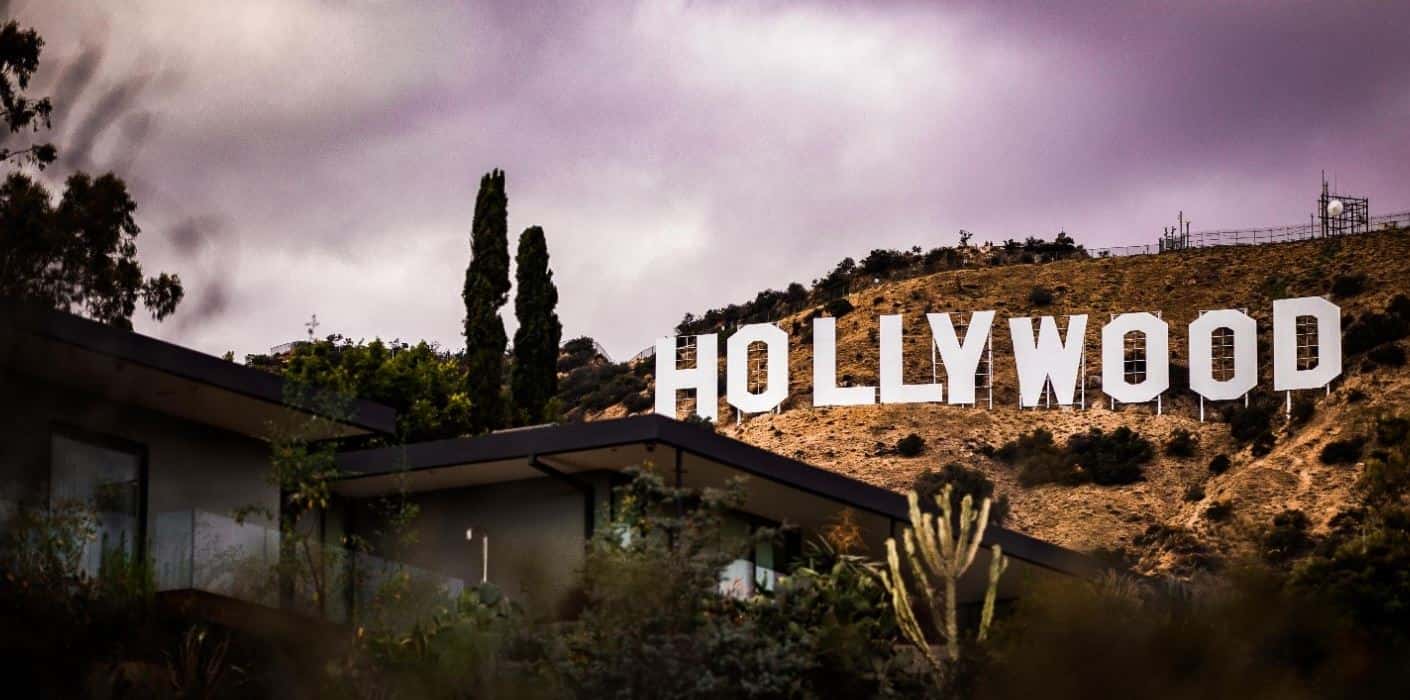 Transportation in Los Angeles
While Los Angeles is certainly a town for drivers, there are ways to avoid the jam-packed freeways that weave throughout the sprawling city. Here are a few options for public transportation in LA:
MetroRail: The LA subway will take you to popular tourist destinations like Hollywood, Universal Studios, and Santa Monica.
Bus Service: There is a bus system that runs throughout the city. However, locals don't love using it due to the frequent stops and spread-out service.
It's hard to avoid driving in Los Angeles. Ease the road rage by carpooling and utilizing highway HOV lanes and invest in a FasTrak to breeze through Orange County tolls.
Get to Know Los Angeles
There's a lot to see in a city that covers nearly 500 square miles. For starters, you can enjoy one of the popular amusement parks in the Los Angeles area. Head to Anaheim and spend the day at Disneyland or take a back lot tour at Universal Studios Hollywood in Studio City.
Los Angeles is perhaps most famous for being home to the entertainment industry. Familiarize yourself with the biggest names in music and cinema and find their star on the Hollywood Walk of Fame. Centered around the entertainment district are tons of craft breweries to grab a frosty beverage in between scenic sites.
Stroll down Rodeo Drive and experience all of the luxe shopping Beverly Hills has to offer. If you want to get in some time at the beach, Santa Monica and Venice may be the spots to visit.
In addition to getting to know Los Angeles' most popular tourist attractions, you can visit some of the great museums in the city: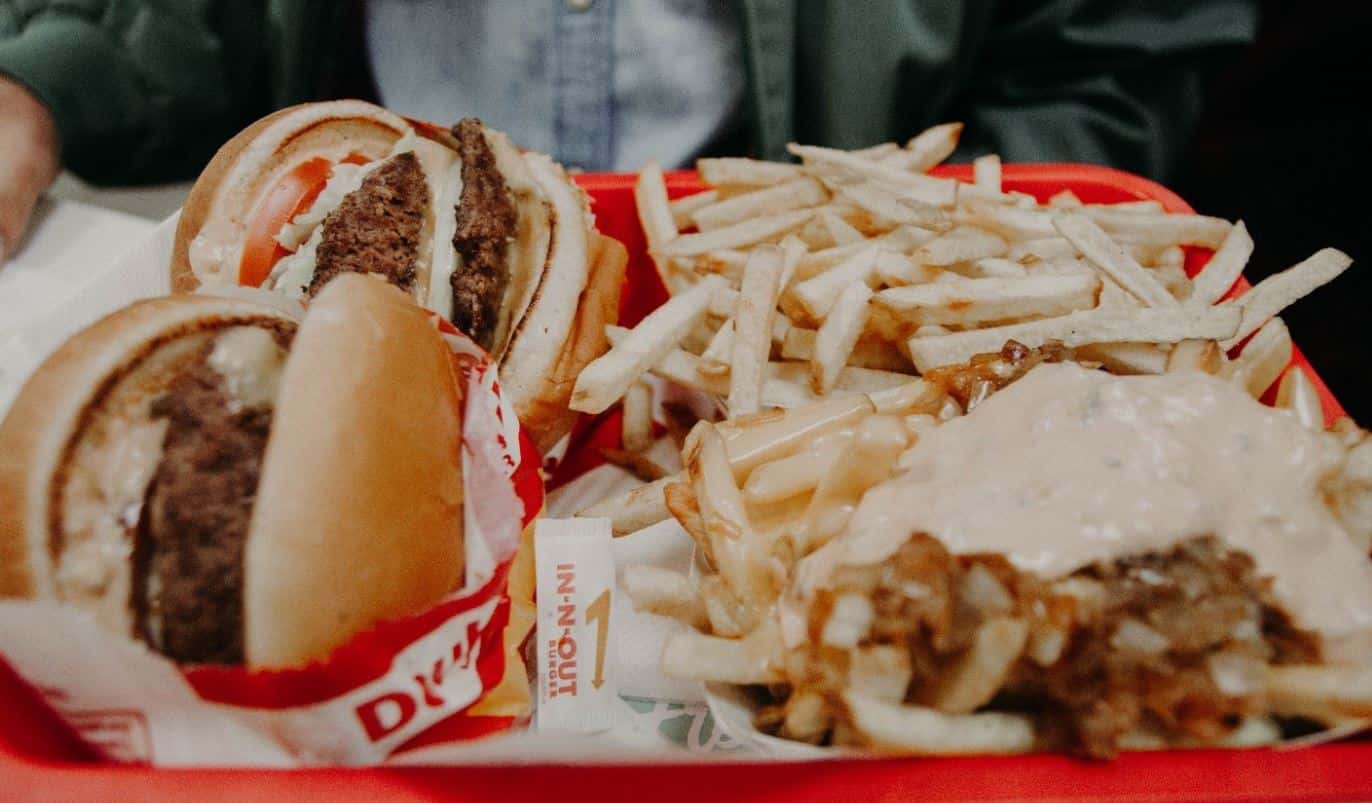 Networking in Los Angeles
You never want to feel alone in a new place, that's why you should network both personally and professionally.
Find professional networking events in Los Angeles, based on industry, on sites like Meetup and Eventbrite.
Volunteer at a local charity and give back to the wonderful City of Los Angeles:
Midnight Mission: This Downtown organization offers counseling, education, training, and job placement for the homeless population.
One Voice: This organization in Santa Monica does emergency relief for families in crisis and scholars programs for low-income students.
A. Regional Food Bank: This charity distributes food to hungry residents and always need help sorting food, organizing food drives and events, and inspect packages.
If you're a music lover, you might find yourself at one of Los Angeles' incredible concert venues. The Hollywood Bowl is a great outdoor amphitheater in the Hollywood Hills, while The Viper Room is the place for a gritty rock experience.
Angelenos have their pick of professional sports teams to cheer on. Basketball fans trek downtown to the STAPLES Center to watch the Lakers or the Clippers. Watch the Dodgers play in Dodger Stadium, the oldest ballpark in the western US and world's largest baseball stadium by capacity. The Rams draw a crowd to LA Memorial Coliseum for football games, while Dignity Health Sports Park attracts football fans of the Chargers and soccer fans for the Galaxy.
You're a New Yorker now. You can properly pronounce "Houston", and you're not getting your hopes up about the completion of the Second Avenue Subway. When you find yourself in Times Square, you know proper etiquette is head down, elbows up. Oh, and ditch the compass – north and south mean nothing to you now. From now on, everything is either uptown or downtown.
Welcome to New York! Here's what you should know: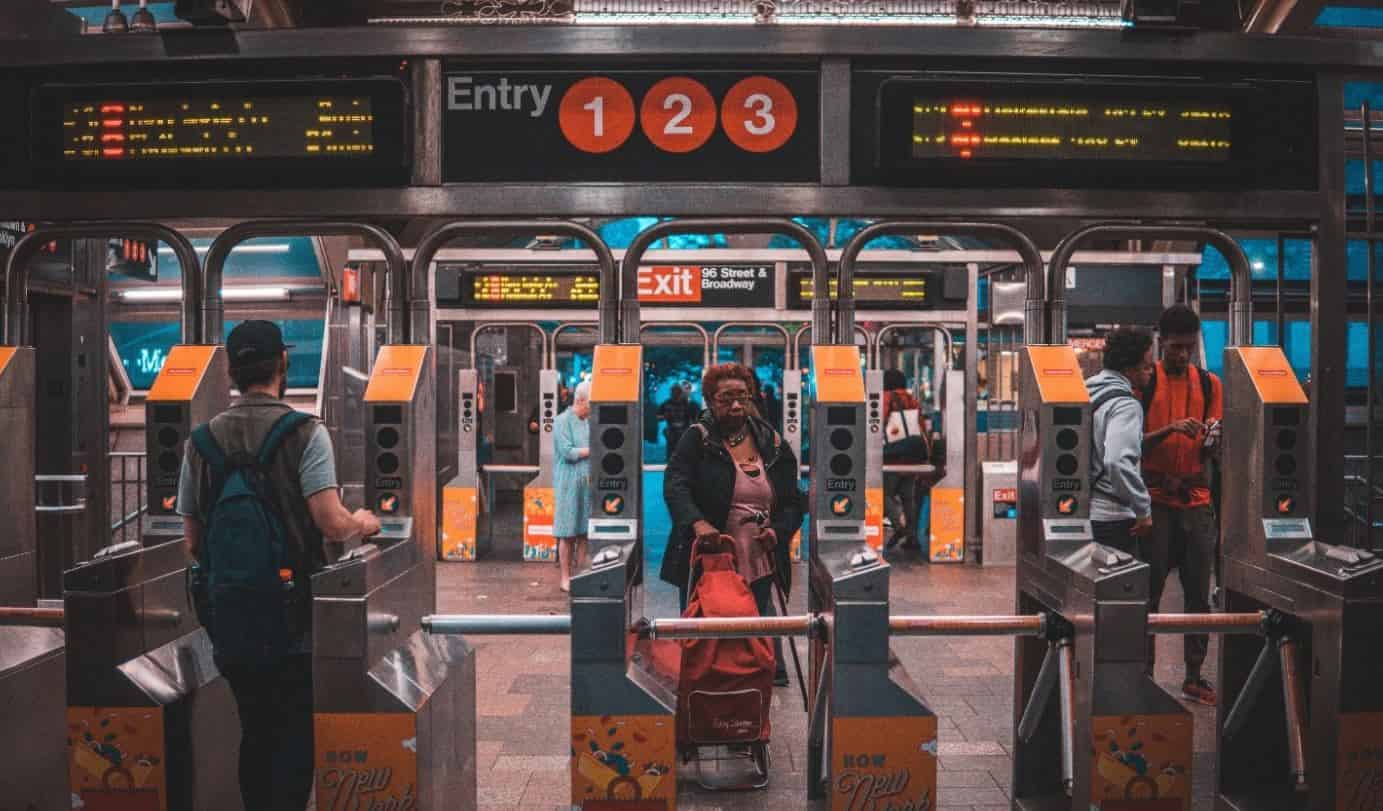 Transportation in New York City
In a city of over 8 million people, there's always a cab or over-priced rideshare car around. True New Yorkers avoid taxis and opt for the subway, and for good reason. The Metropolitan Transportation Authority (MTA) is North America's largest transportation network, serving a 5,000 square-mile travel area.
Public transportation in NYC can get you almost anywhere:
If you plan on having a car (but really, who drives in New York?) consider getting an E-ZPass for the tolls you'll encounter entering and exiting the city.
Also, if you find yourself roaming around town, but still want to get out of your neighborhood, take a look at what's going on in any one of these nearby communities: Financial District, Astoria, Brooklyn Heights, Williamsburg, East Village. Everything you need to know can be found there!
Getting to Know New York City
Get the basics out of the way like The Statue of Liberty, Empire State Building, and Rockefeller Center (besides, the next time you visit the popular tourist's destinations is when your parents are visiting).
During the tour of your new home, you might need to sit back and enjoy an adult beverage and we don't blame you! In fact, we encourage you to indulge. We've even compiled a list of the best craft breweries in New York to enjoy a cold brew at any time of the day, please go now!
It is, however, definitely worth your time to see a Broadway show or visit the Brooklyn Botanic Garden. For one of the most picturesque views of the city, head to DUMBO in Brooklyn.
The Chelsea Market has plenty of incredible grocers, shops, and eateries to enjoy. And every New Yorker has walked the Brooklyn Bridge at least once.
And don't forget about New York's collection of world-class museums: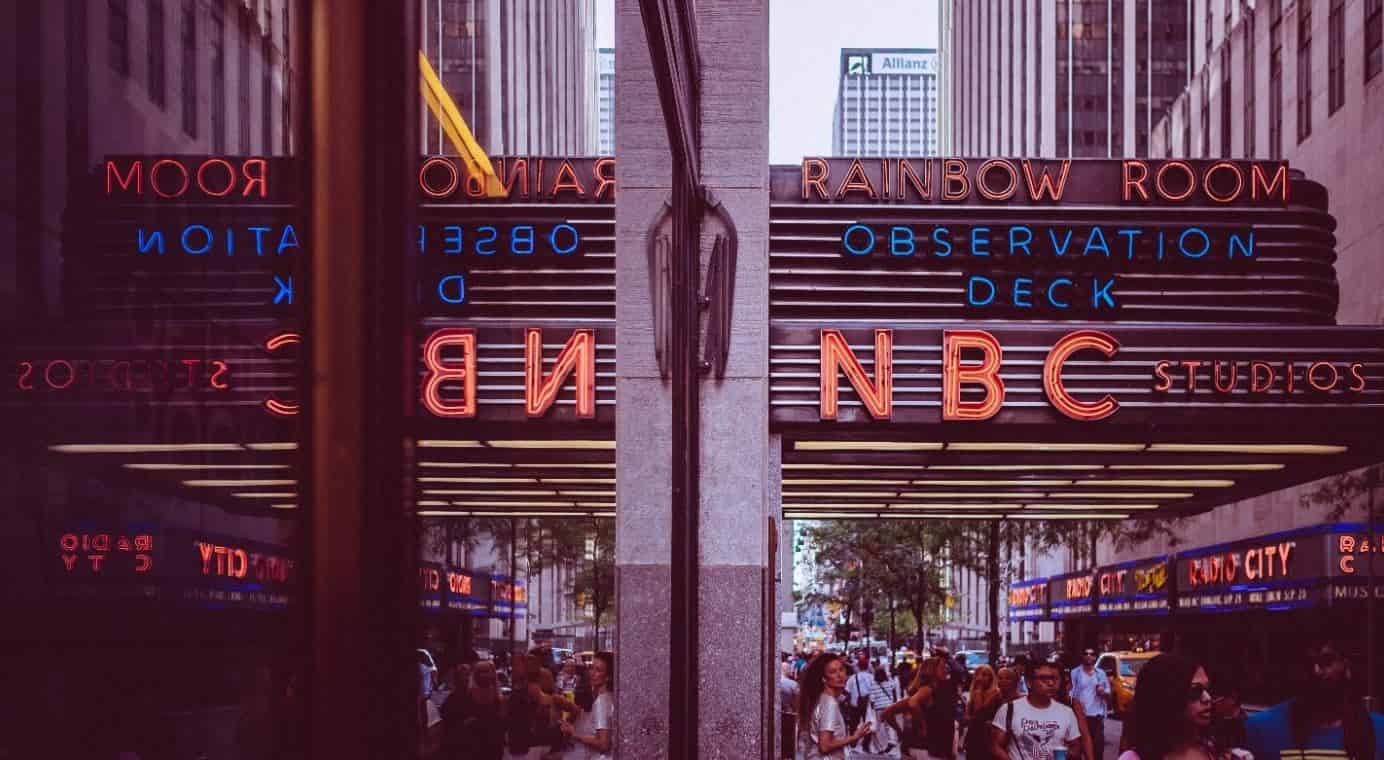 Networking in New York City
You never want to feel alone in a new place, that's why you should network both personally and professionally.
Find professional networking events in NYC, based on industry, on sites like Meetup and Eventbrite.
Volunteer at one of New York's great charity organizations:
You can find live music and entertainment every night of the week in New York. In Brooklyn, check out the Music Hall of Williamsburg. The historic Beacon Theatre is perfect for a show, as is the rock venue Irving Plaza. And don't forget about the iconic Radio City Music Hall.
You'll never be at a loss for professional sports in New York. The Brooklyn Nets play basketball over at Barclays Center while the Knicks play in Madison Square Garden. New York's hockey team, the Rangers, also call MSG home.
Football fans have their choice of the Giants or the Jets at MetLife Stadium. For baseball, you can either cheer on the Mets at Citi Field or the Yankees at Yankee Stadium (but never both).
You've just moved to Miami, and you're now part of one of the most culturally diverse and vibrant communities in the country, especially the extravagant South Beach. You've pulled out your most fashionable outfit, learned enough about the streets not to get lost, and you're now ready to experience life in the Magic City.
Welcome to Miami! Here's what you need to know: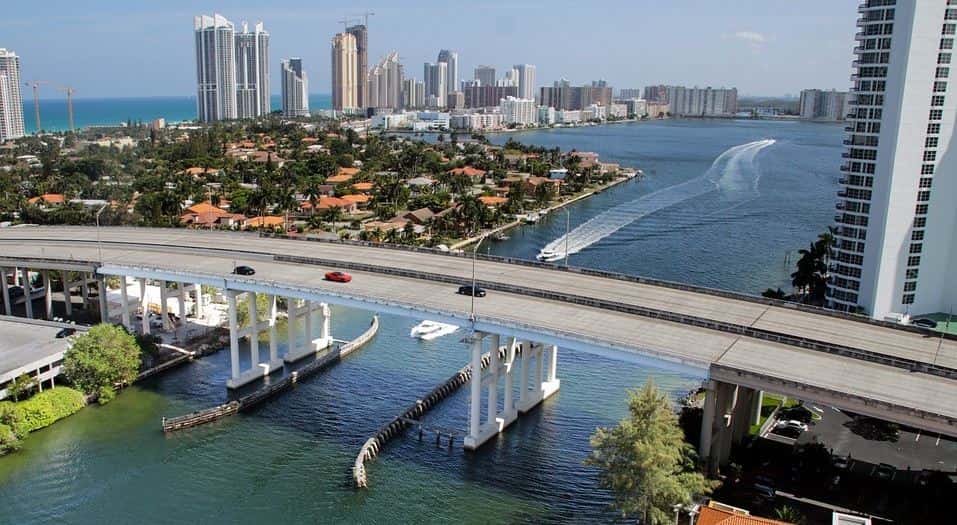 Transportation in Miami
When you move to a new place, one of the most important things to learn quickly, is how to get around. In Miami, the most popular form of transportation is by car. Because the city is so spread out, walking and biking are not recommended as a main mode of transport. To help residents get around who don't have a car, the city of Miami provides a variety of public transportation options, including:
Miami Trolleys: Miami's Trolleys are free to ride, and run through certain areas of the city, including Downtown, Little Havana, Bridgewater, and Miami Beach. The official trolley website includes a Trolley Tracker page with a live view of available trolleys and their routes. Most of the trolleys run from 6:30 AM – 11 PM on weekdays and Saturdays and the trolleys are either closed or run for fewer hours on Sundays, so be sure to check the schedule before leaving home.
Metromover: If you're looking for an easy and free way to get around the city, the Miami Metromover elevated monorail train is just what you need. The Metromover runs from 5 AM to midnight, seven days a week, and offers three loops with a number of downtown destinations including the Financial District, Riverwalk, Museum Park and more. Be sure to plan ahead by using the Transit Tracker Mobile App to check on your train's schedule and status.
Metrorail: This is an elevated rail system like the Metromover, but it has two tracks instead of one. The Metrorail covers 25 miles, making it easy to travel from the Miami's airport to downtown, to the city's south side. You can buy a Transit Pass in person at any Metrorail station or use the EASY Pay mobile app to purchase tickets on your smartphone.
TriRail: This is the largest train system in Miami, and it runs up the coast to connect Miami to nearby Broward and Palm Beach. Using the TriRail is an ideal option if you want to travel outside of the city.
Ride Sharing: Ride sharing offers an easy and often less expensive alternative to traditional taxis. Simply make an account on the Uber or Lyft app, input your destination, and get matched with a driver in your area.
Freebee: Freebee is a lesser-known public transit option in South Florida. These funky looking orange and white electric cars offer free rides to popular Miami destinations with an app that works similarly to Uber or Lyft (except it's FREE!).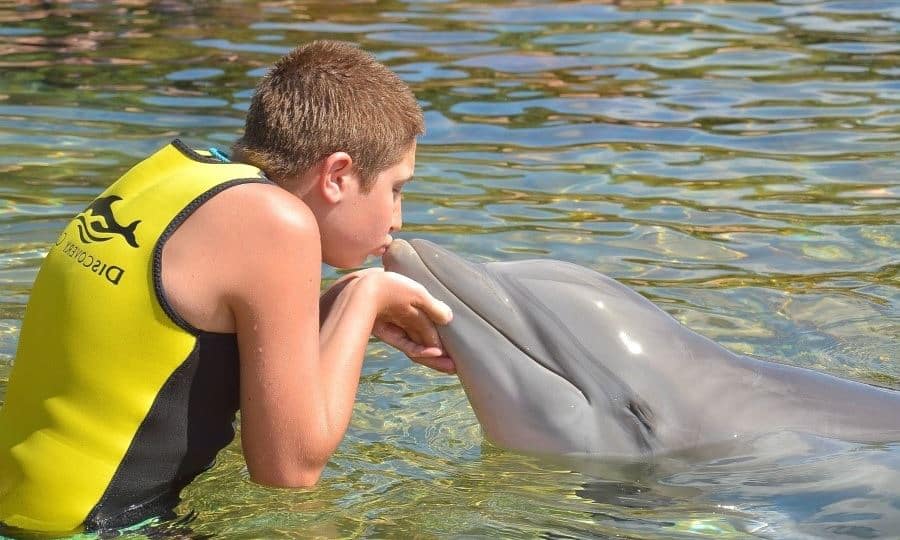 Get to Know Miami
One of the best parts of moving to a new city is getting to explore the area's best food, entertainment, and tourist attractions! Miami is a city that works hard and plays hard, so you'll likely never run out of fun things to do. That being said, here are a few popular attractions to help get you started:
South Beach: Enjoy your first sunny Florida day as a Miami resident by hitting the beach! Sparkling water meets soft sand on South Beach, which is surrounded by top eateries and boutique shops on Ocean Drive.
Miami Seaquarium: If you want to get up-close-and-personal with Florida's ocean life, you definitely need to visit the Seaquarium. In addition to viewing incredible sea life in tanks and pools, you can swim with dolphins or seals, meet a penguin, or even feed stingrays.
Jungle Island: Previously called Parrot Jungle, this eco-adventure theme park is a top destination for everyone from millennials to families with young kids. Attractions include a simulated skydiving experience, an escape room, zip lines, and an aerial ropes course!
No matter what neighborhood you're in, you can always find a great craft brewery to enjoy a nice cold brew.
Networking in Miami
Moving to a new city is exciting, but can be intimidating, especially if you don't know anyone who lives in the area. Networking is a great way to expand your horizons, both personally and professionally. Popular sites like Meetup and Eventbrite make it easy to find groups who share your interests, but here are a few other Miami organizations you might want to check out:
Refresh Miami: Refresh Miami is a non-profit organization whose mission is to bring together tech professionals in the area. In addition to networking events, Refresh Miami also hosts lecture series and workshops to help improve your professional skills while making new friends.
HandsOn Miami: Volunteering is a fantastic way to invest in your new hometown, and meet wonderful people at the same time! HandsOn Miami works together with dozens of local non-profits to find volunteers for both long- and short-term projects. Check out their Opportunities Calendar to see when you can help out!
Women's Chamber of Commerce Miami-Dade County: You don't have to be a business owner to be part of this powerful networking organization. Women at all levels are welcome, including students. The Chamber offers year-round events to help women professionals support one another, learn and grow in their careers.
Oakland
You've successfully moved into Oakland, the iconic city overlooking the San Francisco Bay. You're in the home of the most dominant basketball franchise of the 21st century, as well as a whole lot of local culture.
Welcome to Oakland! Here's what you need to know: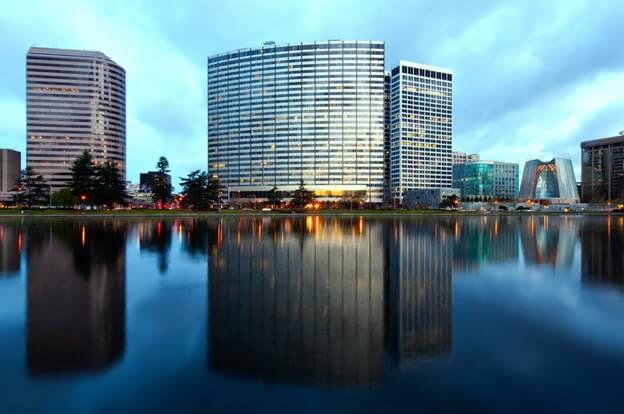 Transportation in Oakland
Oakland is the largest city in its county, meaning it's not very walkable. Fortunately, there are several options to help you get around, even if you don't have a car of your own:
Get to Know Oakland
Oakland is famous for its stunning views of the San Francisco Bay, its lively culture, and its plethora of local attractions. Since you've just moved in, here's a helpful list of places to visit that will help you get to know the city like an expert: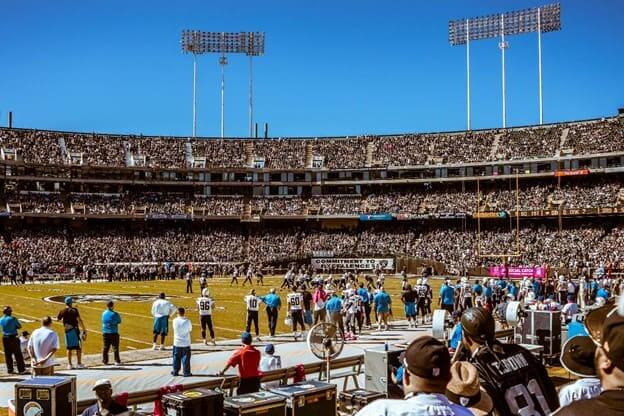 Networking in Oakland
One of the hardest parts about moving to a new city is meeting people. Whether you're looking for new career opportunities or simply looking to make some new friends, networking is an important part of acclimating to a new community.
So, here's a list of companies that can help you get involved with the Oakland locals:
These three websites list all of the networking events happening in your area, and you can even search by filters to try and find precisely what you're comfortable with.
You can also volunteer with amazing local organizations in Oakland:
Save The Bay: This is a particularly exciting kind of volunteering, as you'll find yourself kayaking on the bay, restoring wetlands, and/or removing invasive species from the water.
Oakland Animal Shelter: Volunteering here has obvious benefits. You'll get to hang out with super cute animals, and you'll meet people who enjoy the same.
Alameda County Community Food Bank: This social volunteering opportunity allows you to sort food and sit with other Oakland locals while you do.
Sporting Events in Oakland
One of the best ways to jump right into the local culture is to attend the local sporting events. Nothing makes you feel like part of a community more quickly than cheering and high-fiving with your city neighbors. There's an instant common connection and a positive feeling, just as long as your team is winning. Oakland has a reputation for having some of the most passionate fans, too.
Here are some of the stadiums to visit:
The NFL's Oakland Raiders also play in Oakland-Alameda County Coliseum, but not for much longer. Soon, they'll be moving to Las Vegas. So, if you want to catch a game, the 2019-2020 season is the time to do so!
You did it! You moved to the Sunshine State, and now you're a proud resident here in Orlando. After perfecting your tan and tasting the freshest orange juice in the world, it's time to get to know your new city.
Welcome to Orlando! Here's what you need to know: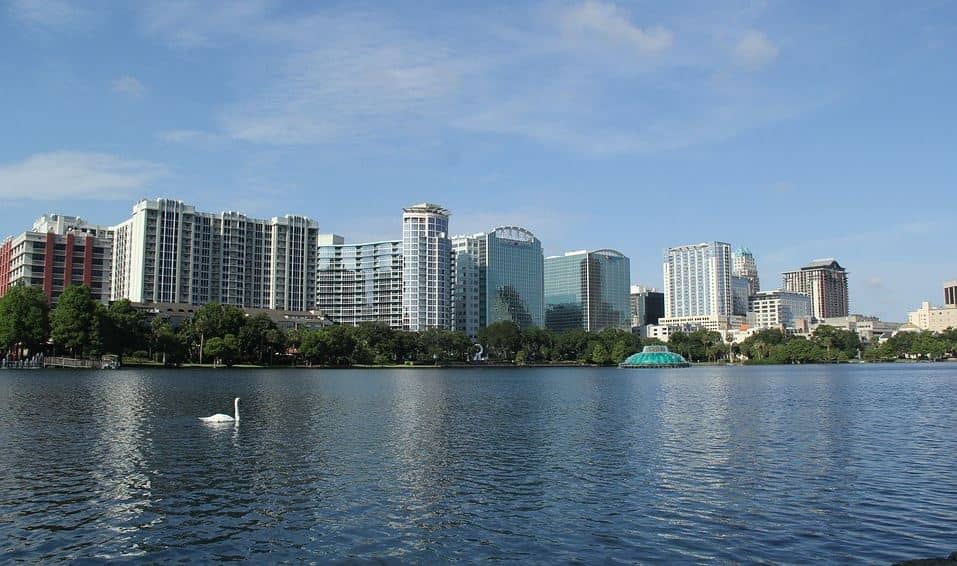 Transportation in Orlando
Like many large cities, getting around Orlando can be tricky, especially if this is your first time living in the area. Most people in Orlando travel by car; if you'll be driving through downtown, here are a few tips to help you get where you're going:
Get ready for lots of traffic. Leave yourself extra time and watch out for tourist and their rental cars, which may act unpredictably as their drivers try to figure out which lane they should be in to get to Disney or Universal Studios.
Park carefully. If you use street parking, make sure your car is facing the same direction as the flow of traffic; otherwise, you could end up with a ticket. If you are commuting into the city every day, we recommend getting a monthly permit at one of Orlando's many public parking garages.
You need a SunPass. While some highways in central Florida accept cash or E-Z Pass, others will only accept SunPass, so you'll want to get one as soon as possible, especially if you commute on toll roads. Get a SunPass or at any authorized SunPass dealer.
If you live in downtown Orlando and don't have a car, you can get around with ease by taking advantage of the city's bus system, called LYNX. LYNX operates throughout Orlando, as well as the rest of Orange, Seminole, Osceola and Lake Counties. Other public transit options in Orlando include:
LYMMO Downtown Circulator: This is a free public transit system with three downtown routes stopping at the city's most popular destinations, like the Orlando Public Library, Orlando City Stadium, Orange County Public Schools and more.
SunRail: SunRail launched in 2014 to supplement the city's public transportation options, and runs from Volusia County to Orange County, with four stops in Orlando.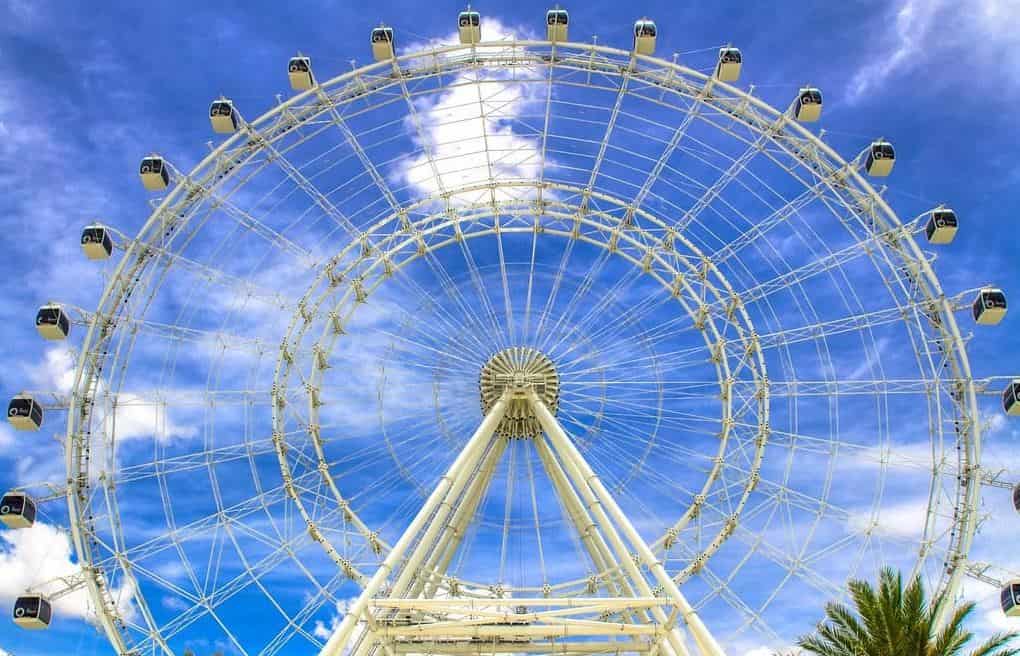 Get to Know Orlando
It's very likely you've been to Orlando at least once to visit Disney World,  the Happiest Place on Earth, or experience the thrills of Universal Studios. While both amusement parks are vital parts of the Orlando economy, and many locals even have annual passes, there's much more to see and do in this city! Some of our favorite things to do in Orlando include:
Camping World Stadium: From football games to concerts, the Camping World Stadium hosts some of the biggest events in the city. Check out their schedule so you can be the first to get tickets!
Orlando Science Center: If you're looking for something to do with the kids in Orlando, visiting the Orlando Science Center should be at the top of your list. The center includes dozens of interactive exhibits, along with live shows and educational films.
ICON Park: For the best view of the city, you'll need to ride The Wheel at ICON Park. The observation wheel reaches 400 ft. at its zenith, making it one of the tallest wheels in the world. Plus, ICON Park is home to dozens of shops and eateries and hosts events all year long.
Networking in Orlando
If you're living in Orlando for the first time, it's possible you don't know anyone in the city aside from your family and significant other. Growing your network can help further your career, but it is also an excellent way to meet new people and make your first friends in the city. Here are a few ways to get out and get social in Orlando:
Orlando Entrepreneurs: Orlando Entrepreneurs has hundreds of members from every industry. Events include networking happy hours, lunch and learn sessions, workshops, and more. The organization also hosts a podcast where you can learn about local business leaders.
Orlando Young Professionals: If you are a millennial in Orlando who wants to further your career, Orlando Young Professionals can help. In addition to classic happy hour networking events, OYP hosts monthly lunches and evening forums to discuss topics in business, and organizes service projects to help members give back to the city.
HandsOn Orlando: Not only is volunteering a perfect way to give back to your new community; it also allows you to meet people who care about the same causes you do! HandsOn is a national volunteer organization with chapters in dozens of cities including Orlando. Get involved today by visiting their website to see a calendar of upcoming events seeking volunteers.
You've successfully moved to the city of brotherly love, home to the Liberty Bell, the site of the signing of the Declaration of Independence, and the world-famous cheesesteak. It's one of the most important cities in American history, full of beautiful murals and lively culture.
Welcome to Philadelphia! Here's what you need to know: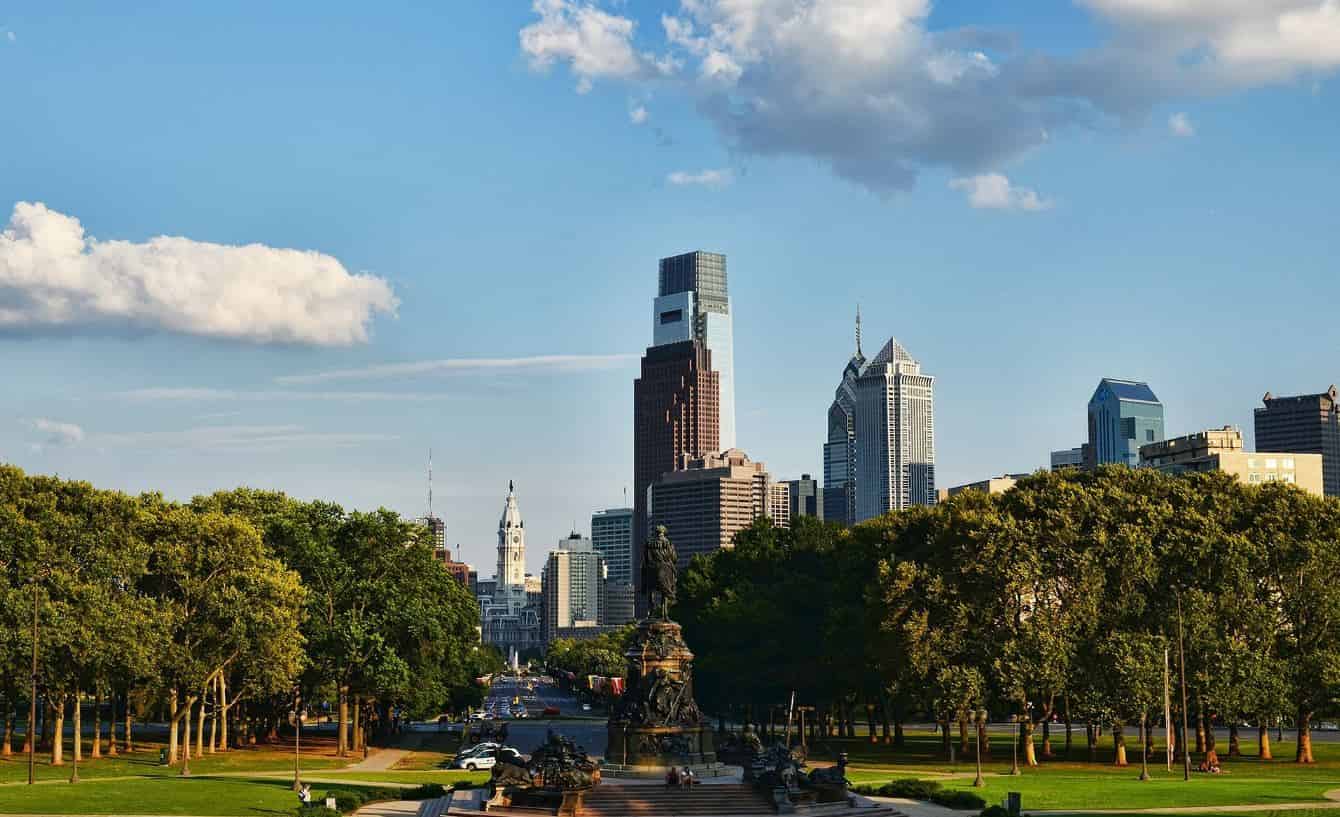 Transportation in Philadelphia
Philadelphia is one of the most walkable cities in the country, with a grid-like structure and not too much square footage to cover. Even so, you're bound to need to know the transportation systems, whether it's for commuting to work, traveling to networking events, or exploring your new surroundings.
Here's a quick explanation of the most common ways to travel around Philadelphia:
Ride Indego: A walkable city is even more bikeable, and this bike sharing company starts at $4 a ride. It has over 1,300 bikes and 140 docking stations, so it's convenient to use. Also, choosing to ride a bike is a smart way to be eco-friendly.
PHLASH: This bus system costs $2 per ride and $5 for an unlimited all-day ticket. It makes a loop passed a lot of the city's most famous attractions, so it's perfect for a touristy day on the town. It's also effective for general downtown transportation.
SEPTA Bus: This is a comprehensive bus line that runs throughout practically all of Philadelphia, and even has some lines that are available all hours of the day.
SEPTA Trolley: This is a less comprehensive, but maybe more fun line running through Center City, North Philadelphia, and West Philadelphia.
Uber and Lyft: These apps provide on-demand travel at a higher cost than most public transportation. They're a quicker and more private mode of going places.
Taxis: Hail a taxi or call in advance. It's a private, more expensive way to get around the city. The ability to call in advance is what separates taxi services from Uber and Lyft.
Getting to Know Philadelphia
Moving to a city like Philadelphia comes with a lot of benefits. The various attractions are the biggest of all.
Here's a short guide to get you started on your way to becoming a Philly expert:
Cheesesteaks: Philadelphia has its very own local creation. The Philly Cheesesteak is world famous, and there's a lot of debate about which shop holds the crown as cheesesteak king. You can decide for yourself, but Sonny's, Steve's, Pat's, and Jim's are typically among the top of the list.
Independence National Historic Park: As the birthplace of our nation, Philadelphia is home to many historic landmarks. If you want to check them out, this is the best place to start. It's a beautiful park on its own, but it also holds Independence Hall, where the Declaration of Independence and the U.S. Constitution were signed. Right across the street is the Liberty Bell.
Fairmount Park: This park is one of the most impressive around. It boasts over 2,000 acres, with plenty of places to hike or bike. Within this park, there's the oldest zoo in the country, multiple historical mansions, and even a Japanese Garden.
Mural Arts: Philadelphia is famous in part for having more murals than any other city in the country. Almost everywhere you look there are beautiful, multiple story paintings to delight your eyes. There are also plenty of tours available if you want a little guidance.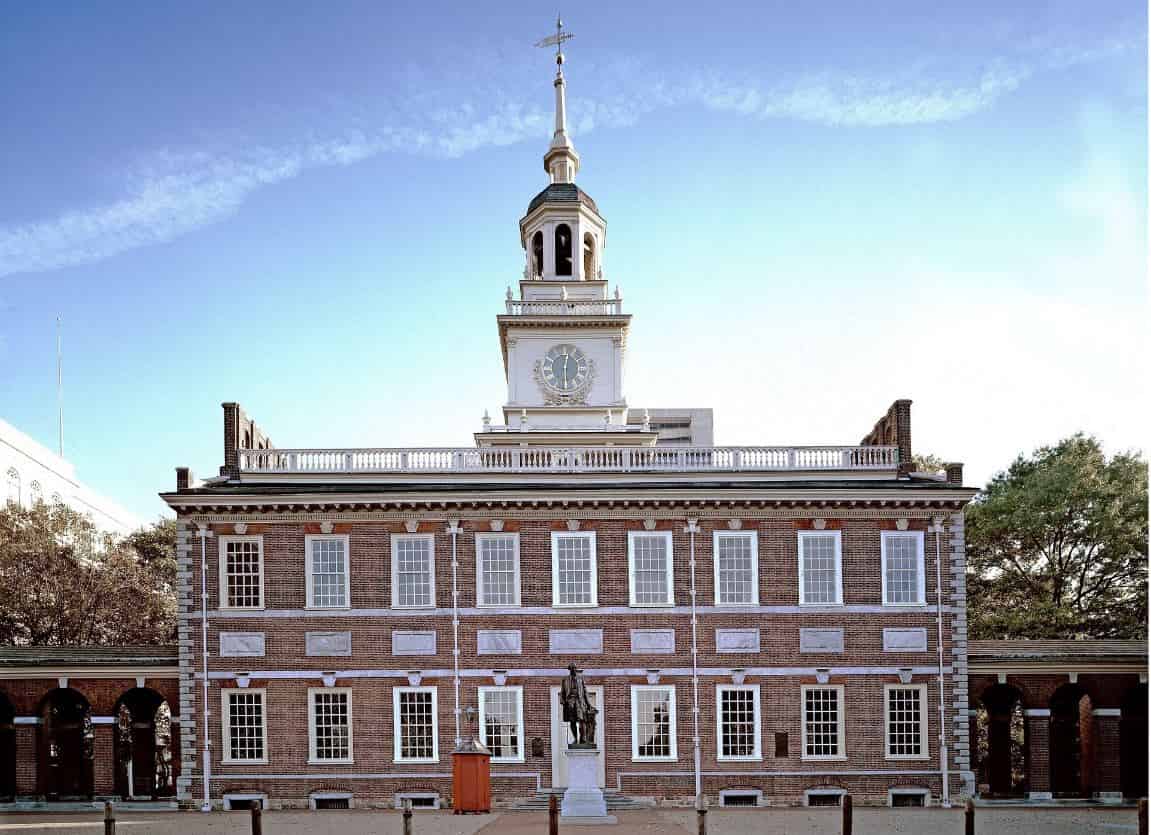 Networking in Philadelphia
Moving to a new city usually requires a change in social life. This goes for professional and personal. Networking events are an effective way to find people you might get along with. Meetup and Eventbrite are particularly helpful with finding the perfect networking events for you. You can filter search results to find something precisely up your alley.
Volunteering for a charity is another amazing way to meet people. It's easy to bond with people over a shared, positive experience.
Here are some volunteer opportunities to consider in Philadelphia:
Plant One Million: If you're looking to make a positive impact on the environment, this is the perfect volunteer opportunity. The goal is to restore Philadelphia's tree canopy by planting one million trees. They are already over halfway there, so you can help them to the finish line.
Philadelphia Animal Welfare Society (PAWS): This organization allows you to help with the homeless pet population in the city. You help rehabilitate them, make them look presentable, and get them adopted.
Special Olympics Philadelphia: You can become a coach, assistant coach, serve on a committee, or just be of general service at the competitions.
Sporting Events in Philadelphia
If you're going to be a Philly resident, start by attending some local sports games. Philadelphia fans are some of the most passionate in the country, and attending a game is a fun way to get engaged in the local culture.
Here are the professional sports stadiums to visit in Philadelphia:
You've successfully moved to the famed city of San Antonio, home of the Alamo, amazing Tex-Mex food, and the gorgeous River Walk. As with any new city, there's a lot to learn before you can truly consider yourself a local.
Welcome to San Antonio! Here's what you need to know: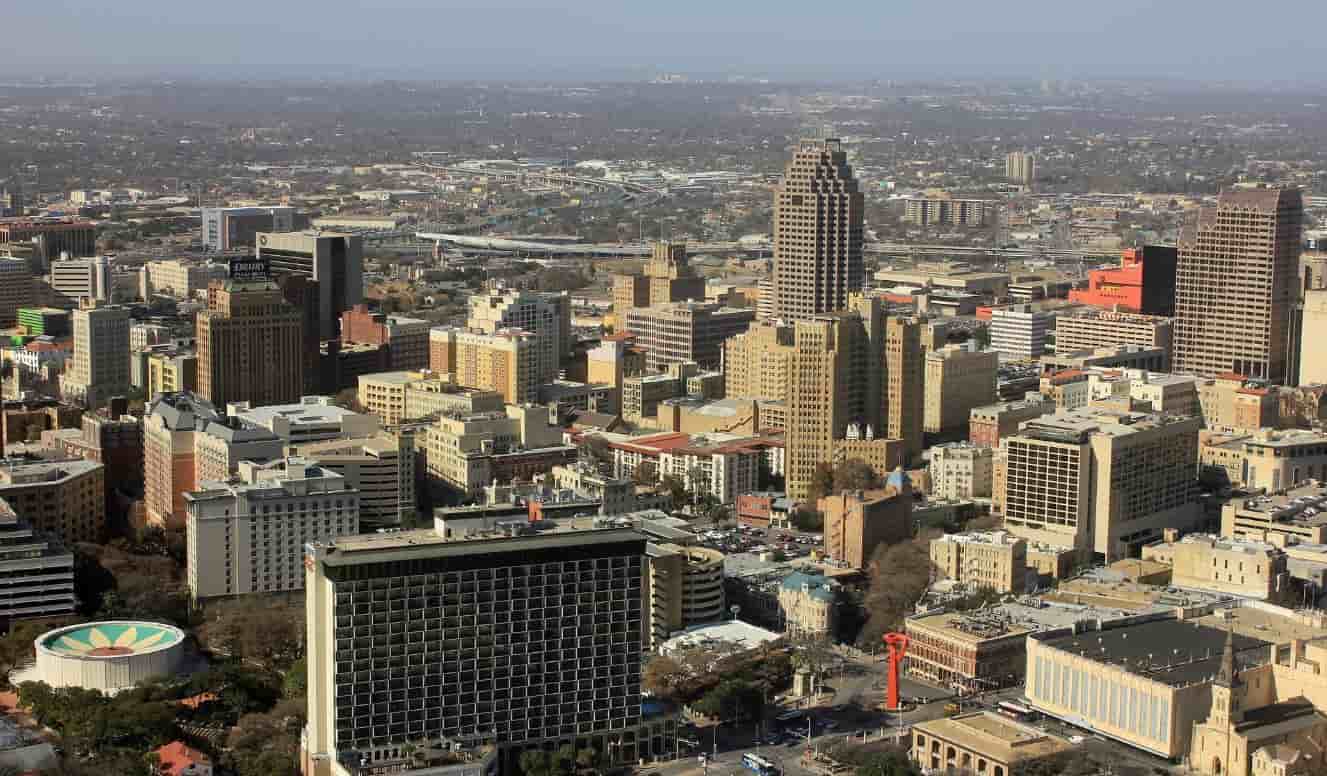 Transportation in San Antonio
To truly feel at home in a new city, you first have to acclimate yourself to the transportation options. Whether you're finding the best way to get to work, looking to explore the city or simply want to sound like a local, it's always helpful to get the lowdown on how to get around.
Here are the most commonly available options for transportation in San Antonio:
Getting to Know San Antonio
The best part about moving to a new city, besides the job, weather, or the person you moved for in the first place is exploring the area. In an exciting city like San Antonio, there are a large number of unique and worthwhile experiences to choose from.
So, here's a short guide to get you started: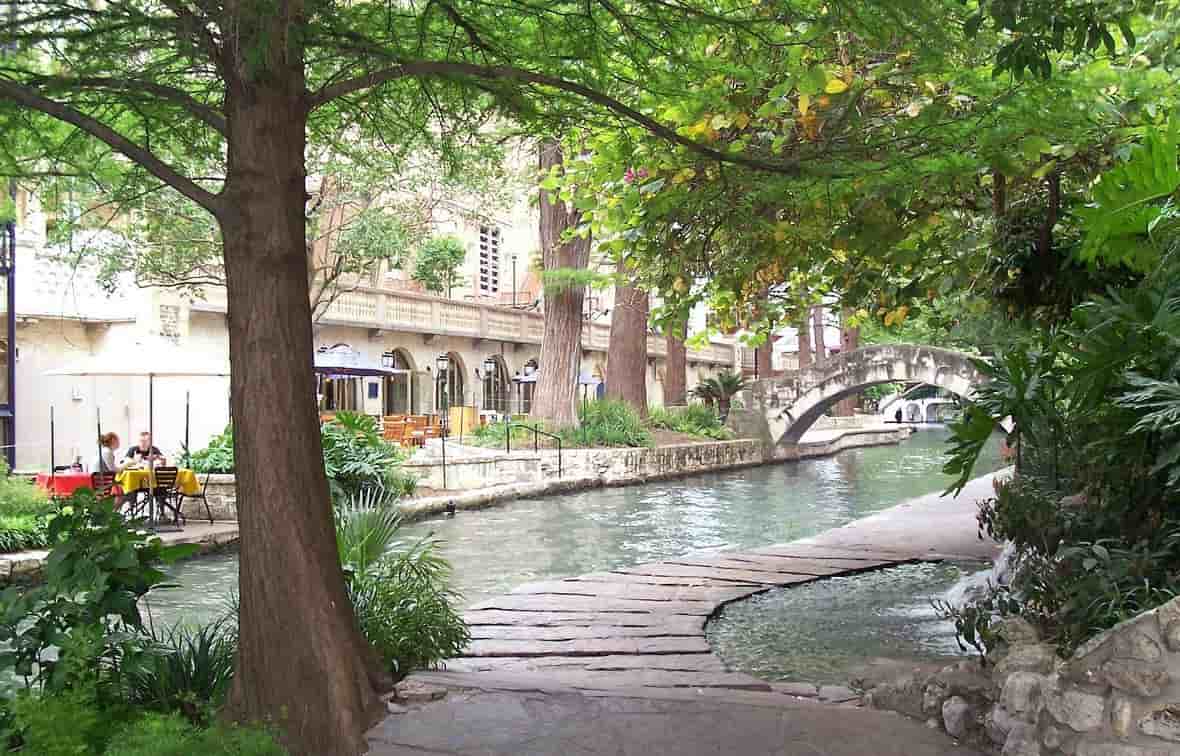 Networking in San Antonio
One of the most challenging aspects of moving to a new city is finding a new social scene. Often, we're moving away from the friends and co-workers we've known for a while. Attending professional networking and charitable volunteering events is the easiest way to start finding your favorite kind of people again.
Websites like Meetup, Eventbrite, and SABusinessCalendar all provide detailed lists of networking events in the San Antonio Area.
Volunteering for local causes is another wonderful way to find people that you get along with.
Here is a list of some potential organizations to volunteer your time with:
Sporting Events in San Antonio
One of the most surefire ways to get a real taste of the local culture is to attend a city's local sports games. Luckily, living in San Antonio, your city is home to one of the most consistent sports franchises around the NBA's San Antonio Spurs. Visit the AT&T Center for any home game during the regular season and playoffs.
You've successfully moved to sunny San Diego, home to world-famous white-sand beaches along the Pacific Ocean. These beaches are particularly wonderful because of San Diego's weather: with an average of only 42 rainy days per year and an average air temperature of just over 70 degrees. So, it's almost always a good day to get out to the ocean.
Welcome to San Diego! Here's what you need to know:
Transportation in San Diego
San Diego is a big city and has plenty of amazing places to explore. As you've just moved here, one of the first things you'll need to know is how to get around. If you have a car, this might be less of an issue, but it's still imperative to be aware of the public transportation system in your city.
So, here's a quick run-down of the best ways to get around in San Diego:
Get to Know San Diego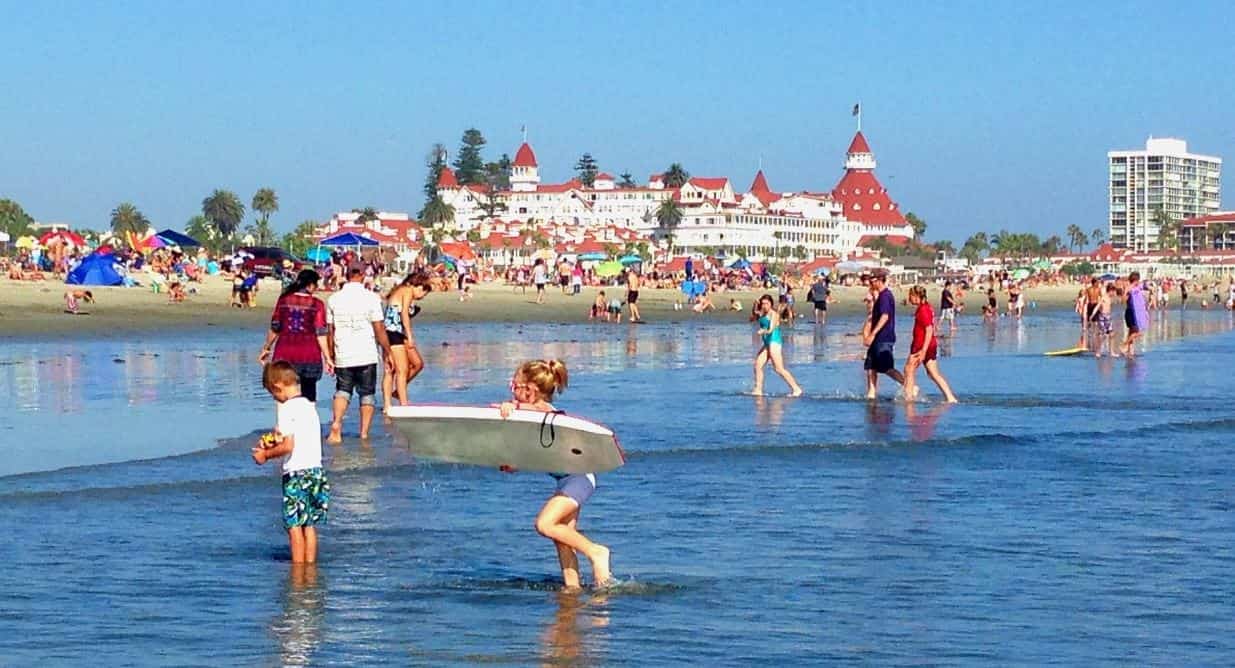 Networking in San Diego
Attending networking events is one of the easiest and most effective ways to meet like-minded people. There's sure to be people from all walks of life, but at the very least, you'll usually have one thing in common. It's a wonderful way to make friends and professional connections alike.
Meetup and Eventbrite are two helpful databases that host a huge list of networking events near you, and you can even filter search results to find something precisely your speed.
Volunteering for charities is another way to meet friendly people and get involved in the community. Plus, you get to make a positive difference at the same time.
Here are some examples of San Diego charities to consider volunteering for:
Sporting Events in San Diego
Sports are another excellent way to make your new city feel like home, and luckily, San Diego is home to a wonderful Major League Baseball stadium. Rooting for the local team immediately endears you to the local population. It also provides a fun and energetic way to engage in the community.
You can visit Petco Park and cheer on the San Diego Padres at any of their 81 home games during the regular season, and at even more games when they make the playoffs!
You've made it to the Golden City, and you can finally start your life in the rolling hills of sunny San Francisco. By now, you've probably been enjoying the weather and the scenery, but you've realized that you're going to need to find a way to navigate all of these steep inclines.
Welcome to San Francisco! Here's what you need to know: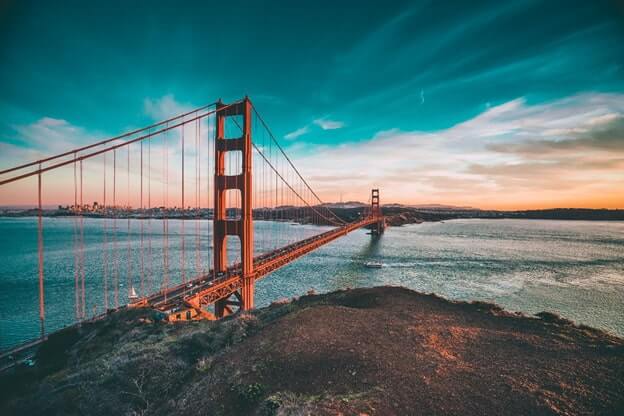 Transportation in San Francisco
San Francisco boasts several options for getting around the city without a car of your own:
Cable Cars: these are slow moving and more expensive than muni metro and buses, costing $7 for a single ride. But if you're looking for a slow tour of the city, then these can be a fun option.
Muni Metro Trolleys: Muni Metro is an inexpensive way to get around, with adult tickets only costing $2.75, and a ticket for a child or senior costing even less, at $1.25.
Muni City Buses: These have the same prices as the Muni Metro.
Ferries: These take you across the bay and charge by the distance, running up to $8.25 for adults, and $4.10 for children and seniors.
Free Shuttles: These are free but are consequently less likely to be able to take you directly to your destination. There are a variety of shuttles, but they require a little research.
Get to Know San Francisco
San Francisco is one of the most famous cities in the country. The visuals of its iconic Golden Gate Bridge and classic cable cars are salient whenever its name is mentioned. There's also Haight-Ashbury, which some would say is the site of heart of the hippie movement. And off course, there's Alcatraz, perhaps the most famous prison in the world.
Here are some lesser known sites and activities to do in San Francisco, to help you get acclimated like a local:
Also, if you're going to fit in with the vibe of the city, you'll want to make sure you're environmentally friendly. Investing in a bicycle, an electric car, reusable grocery bags, and using public transportation are all progressive ways to get in the swing of things.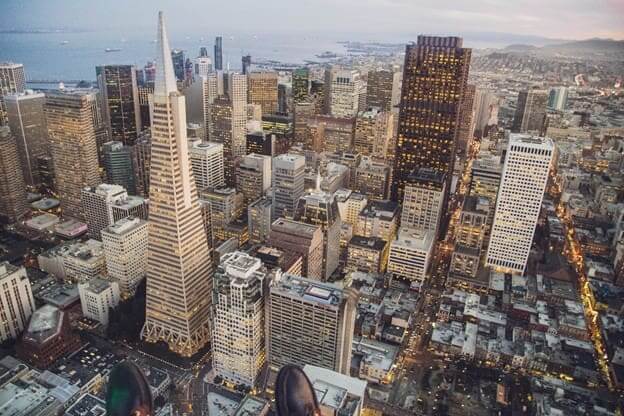 Networking in San Francisco
While moving somewhere new, especially to a place like San Francisco, is incredibly energizing and exciting, it's still always a little daunting trying to find a new community of friends and colleagues.
So, here's a list of ways to get involved with the San Francisco community, both personally and professionally:
Sporting Events in San Francisco
But if you're really looking for an energetic community feeling, you should check out a sporting event at one of San Francisco's famous stadiums:
Levi's Stadium (Home to the San Francisco 49ers NFL Franchise)
Oracle Park (Home to the San Francisco Giants MLB Franchise)
Oracle Arena (Technically in Oakland: Home to the Golden State Warriors NBA Franchise)
Sports are an easy way to make a genuine connection, especially if your team is winning.
So, you've made the move to San Jose. It's an exciting place to live, especially now. San Jose is nicknamed the Capital of Silicon Valley, making it the figurative heart of the immense tech boom that has been taking the modern world by storm for some time now.
Welcome to San Jose! Here's what you need to know: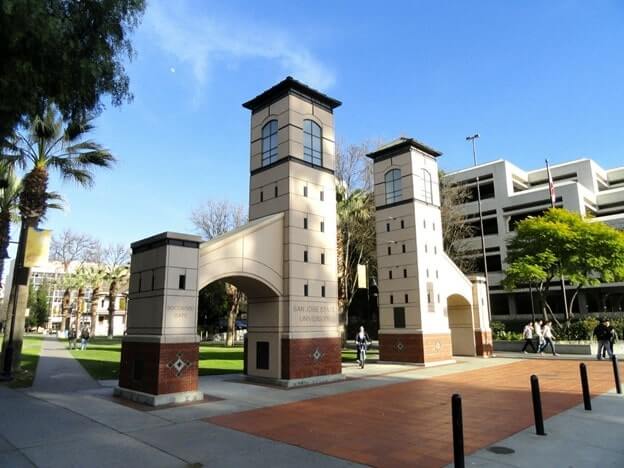 Transportation in San Jose
As San Jose is a cultural and economic center of the United States and the world, there's a lot going on. Whether it's a networking event, an after party, or an important meeting, you'll need to know all the ways to get around the city. Also, knowing the public transportation system of a city is one of the most surefire ways to sound like a local.
So, here is a list of the easiest ways to get around San Jose:
The BART Silicon Valley, a subway and elevated rail system, is currently under construction. When it's completed, this will be another convenient and inexpensive way to get around the city.
Getting to Know San Jose
One of the best parts about moving to a new city is the opportunity for exploration. You get to discover brand new activities and venues that will hopefully help to make your new location feel like home.
It's not always easy to figure things out on your own, though, so here's a list of some of the coolest things to do in San Jose: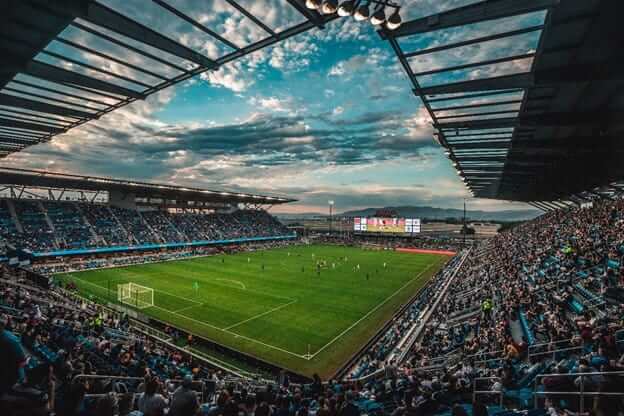 Networking in San Jose
In a place like San Jose, there's sure to be plenty of ways to network. Whether you're looking for more professional connections or looking to build a tight-knit group of friends, going to networking events is one of the best ways to find groups of people who share similar goals and ideas.
Here is a list of companies that can help you out:
Each of these companies has a website, and each of these websites is a helpful resource for finding a variety of events in your area. You can even search by filters to find something precisely in your wheelhouse.
Sporting Events in San Jose
If you're looking for an exciting way to meet new people, you should consider attending local sporting events. After all, the one thing that connects these fans is the city that they live in. By being a fan of a local team, you're practically automatically imbued as a city local.
The two major sports teams of San Jose play at the following stadiums:
Now you know some helpful facts about San Jose and can go out and enjoy your new city!
You've just moved to Tampa for the first time, and you're ready to explore the city and enjoy the sunshine. After putting on some sunblock and your best warm-weather outfit, use these tips to live like a local in Tampa.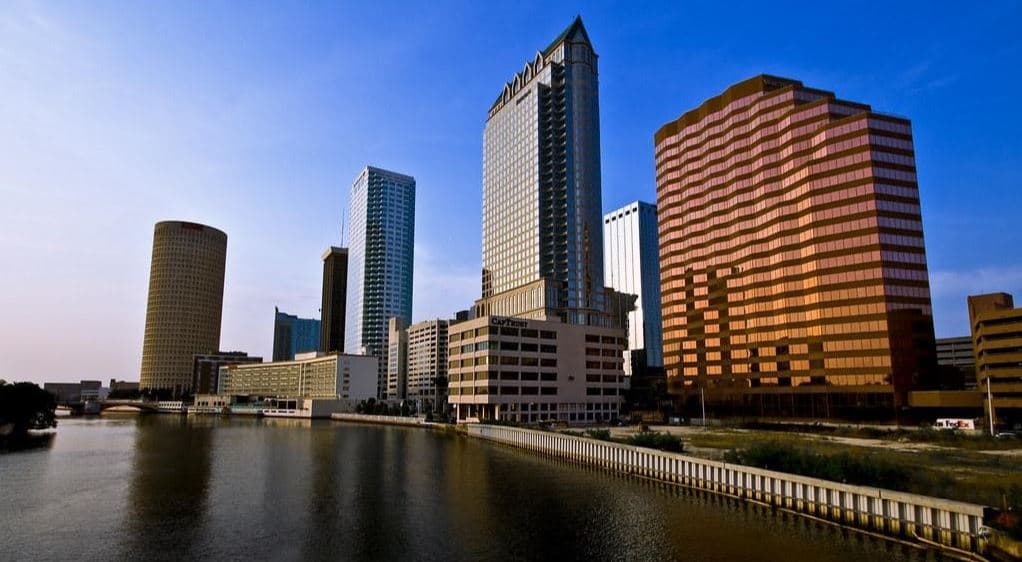 Transportation in Tampa
Driving is the most popular option for getting around Tampa, but as with any new city, it may take you some time to get used to the streets here. Tampa has plenty of right-turn-only lanes, U-turns, and most importantly, heavy downtown traffic during commuting hours. For residents who want an alternative to driving, Tampa offers a range of public transit options.
The Downtowner: Unlike popular rideshare apps like Uber and Lyft, Tampa's Downtowner program is completely free, and uses 100% electric, branded vehicles. You can request a ride using the mobile app on your smartphone anytime!
TECO Streetcar: These historic streetcars stop at 11 top destinations in Tampa, including the vibrant Ybor neighborhood, Amalie Arena and Centennial Park. At any of the stations, you can expect a streetcar to stop by about every 15 minutes. Plus, rides on the TECO streetcars are FREE!
Pirate Water Taxi: To see the city from Hillsborough River, you'll want to take a ride on the Pirate Water Taxi. Stops on the schedule include the Convention Center, David Island, Amelie Arena, and Harbour Island, as well as destinations along the Tampa Riverwalk. Keep in mind; the taxi is more expensive than other transport options in Tampa; a day pass costs $10 for a child and $20 for an adult. But with the scenic views you might not mind spending the money.
Get to Know Tampa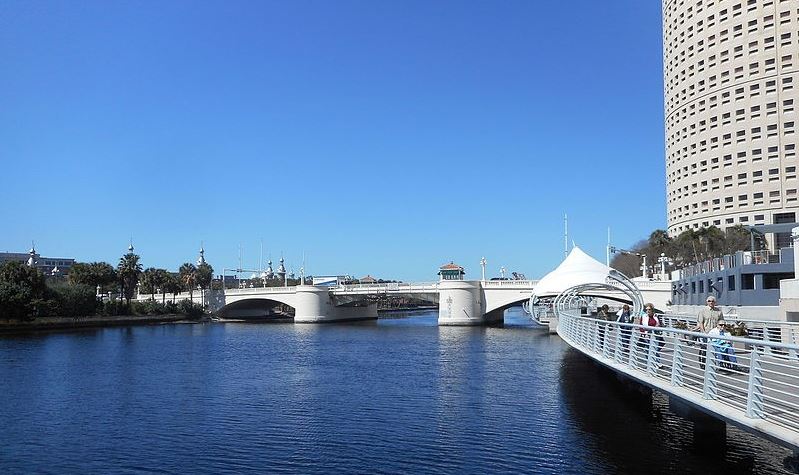 Before you can say you're a Tampa local, you'll need to explore the city and get to know the best things to see and do. Here are three must-see attractions for anyone living in Tampa:
Tampa Riverwalk: If you want to explore the heart of city, there's no better place to start than the Tampa Riverwalk. This 2.6-mile waterfront strip includes some of the best views in the city, along with top local eateries, family-friendly attractions, boutique shopping, and even a public art walking tour.
The Florida Aquarium: This is one of several top attractions located along the Riverwalk, and a fantastic way to see Florida's sea life up close! The aquarium includes a variety of exhibits, including a one focusing on the wetlands, where you can see adorable otters and a coral reef with sea turtles. For an extra fee, you can even swim with the aquarium's tiger sharks!
Busch Gardens Tampa: For Tampa residents who love a taste of thrills and adventure, head over to Busch Gardens on your next day off. The park includes nine high-speed roller coasters, as well as water rides and a safari featuring more than 200 animal species.
Networking in Tampa
Whether you're trying to take your career to the next level, meet new people in your industry or make friends in Tampa, networking organizations make it easy to get involved. You can search sites like Meetup or Eventbrite to find free and paid events in your area, but here are four of our favorite local groups to jumpstart your networking journey:
Tampa Bay Tech: Tampa is a growing tech hub with plenty of startups, so Tampa Bay Tech was created as a helpful community for professionals in all types of tech-related professions. More than 57,000 professionals are part of Tampa Bay Tech, making it the largest tech council in the State of Florida.
Tampa Bay Business Owners: If you own a business in Tampa, this professional community offers valuable resources and a caring group of fellow business people who can help you and your business thrive. Events include networking evenings, along with seminars and workshops on a variety of business topics.
Volunteer Match: Volunteering enables you to become invested in your community, all while meeting new people who care about the same things you do! Volunteer Match works with numerous nonprofits in Tampa, so you can easily find and register for the opportunities of interest.
You've just moved to our nation's capital, the center of all American democracy, Washington DC! Even if you've visited as a tourist, there's nothing quite like living in the middle of the action, and with help from the tips below you'll be a true DC local in no time.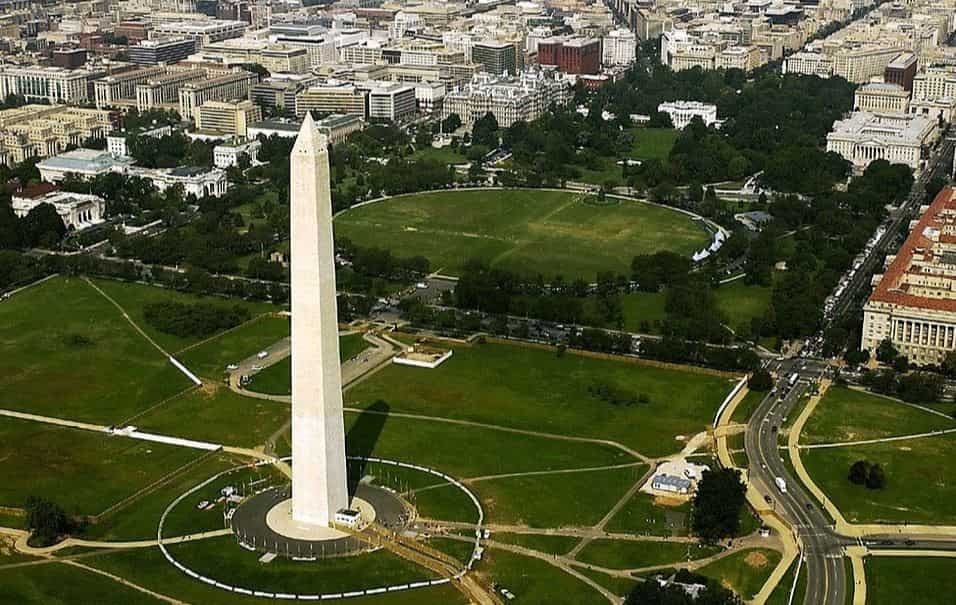 Transportation in Washington DC
While driving through Washington DC is always an option, the city's high tourism rates, political activity, and many parades and marches often result in detours and traffic that add significant time to any drive. For locals who prefer easier ways to get around, DC has several public transit options available, including:
DC Metro: The DC Metro system includes a bus and rail system, both of which provide affordable, fast transportation through the city. With more than 600,000 riders per day, the Metro Rail system is the second-busiest railway in America. You can find information on fares, schedules and station maps on the DC Metro website.
DC Circulator: This bus system offers free transportation to a number of top DC destinations including the National Zoo, the National Mall, and the Eastern Market. Each route has slightly different hours, but you can check out on the DC Circulator website. There's also an interactive map to help you find the right bus to get to your destination!
Capitol Bikeshare: This is a fantastic way to get around the city, get some exercise, and save the planet at the same time! At any station or on the Capitol Bikeshare App, choose from a single trip pass, a day pass, or an annual membership depending on how much you ride. Then simply unlock your bike and get going!
Get to Know Washington DC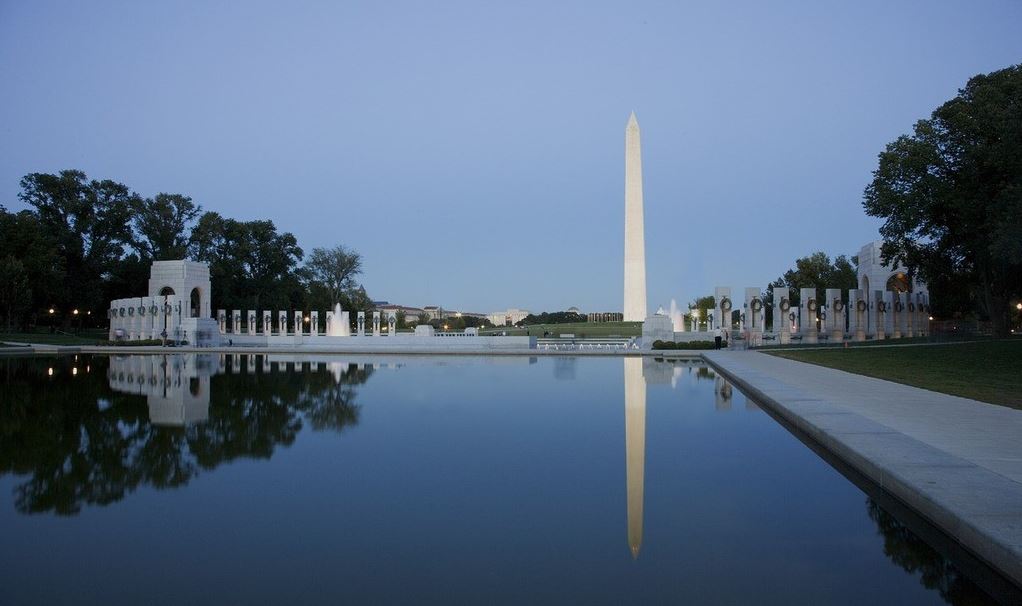 Washington DC is more than just a hub for America's democratic proceedings; it's also one of the nation's top tourist destinations. There are tons of attractions to explore in the city, so here is a quick list of must-see items:
History and Democracy:
Family Fun:
For a deeper dive into the local culture, here are some lesser-known but still amazing things to do in DC.
Dinner and Drinks: DC is a hotspot for incredible food, and the city is full of amazing bars and restaurants. Top choices in downtown include the Old Ebbitt Grill, Estuary, and DBGB Kitchen & Bar.
Getting Outside: Teddy Roosevelt Island is the perfect place to spend a relaxing day outdoors in DC and features numerous walking trails and scenic views.
For Art Lovers: When you're done at the National Gallery, stop by the Torpedo Factory in Old Town Alexandria, where you can see over 80 local artist studios and even meet some of the artists in person as they work on their latest creation.
Networking in Washington DC
If you're living in Washington DC for the first time, you know that it can be hard to meet new people and friends in such a huge city. Networking is fantastic for professionals seeking career growth, but it's also an excellent way to find people who share your interests and become a part of your local community. Since DC is a hub for everything from politics to tech, there are hundreds of professional groups in the city. Here are a few favorites to get you started:
If your goal for networking is to meet new people and get involved in your community, volunteering offers an alternative to traditional professional networking events. Washington DC is as much a center of social activity as it is one for political operations. Here are just a few amazing nonprofit organizations in the capital that would love new volunteers: