The city of Austin encapsulates vibrant culture, inspiring cuisine and holds the title as the Live Music Capital of the World. Also serving as the state capital of Texas, the many parks and lakes scattered throughout the capital city are popular for hiking, biking, swimming & boating.
These neighborhoods are always changing, thus the rent fluctuates every year; be sure to keep that in mind when considering a place to live. The exciting scene Austin has to offer is attracting more visitors and younger citizens than ever before, so we decided to share our picks for the best neighborhoods for millennials to live in Austin.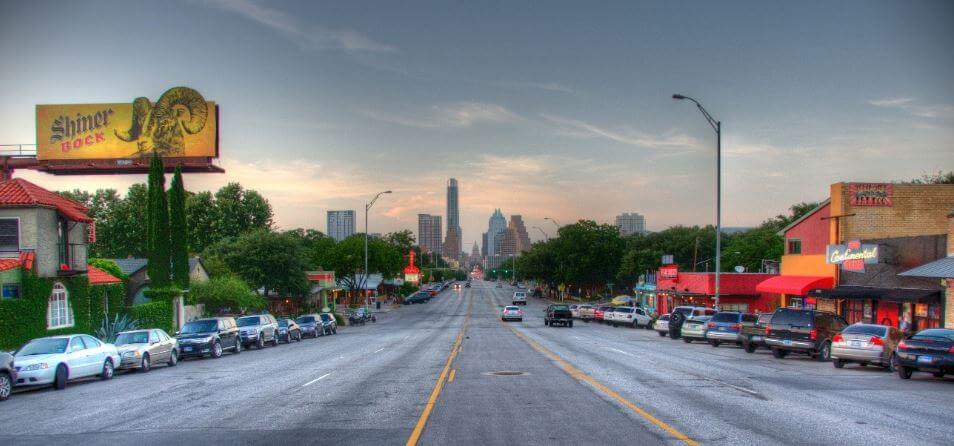 SoCo is just south of Lady Bird Lake and is a vibrant bohemian neighborhood with a perfect down slope view into the capital city. Classic boutiques, eateries, and many different music venues litter the street in SoCo. With the multitude of these venues, SoCo is known for their authentic gastronomy and incredible live music. Inspired by Austin's yesteryear, SoCo is the heart of Austin. This area is extremely hip and entertaining mixing retro with the new, making it a great place for millennials to live.
SoCo would be incomplete without the incredible lineup of live music bars. Most notably, a trip to this neighborhood would be incomplete without a stop at the Continental Club. Known as the mecca of live music venues across the country, this club lives up to the hype as they've been blasting the tunes and keeping the good times rollin' in Austin since 1955.
2
nd

 Street District – Median Rent Per Month – $675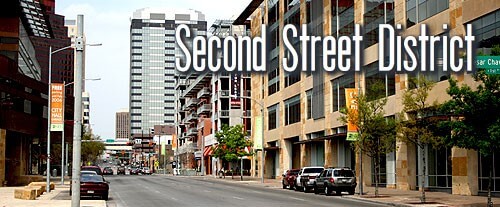 Just north of the Colorado River and south of Downtown Austin, 2nd Street District is a very attractive place to live for millennials. Known as Austin's shopping hub, it centers around some of the best retail the town has to offer. If you're looking to find some fresh new threads appropriate to the Live Music Capital of the World, check out Austin Rocks.
Shopping can work up an appetite and thirst, so make sure to visit La Condesa for some award-winning Mexican food and a cocktail from their incredible bar!
The Domain – Median Rent Per Month –$1,166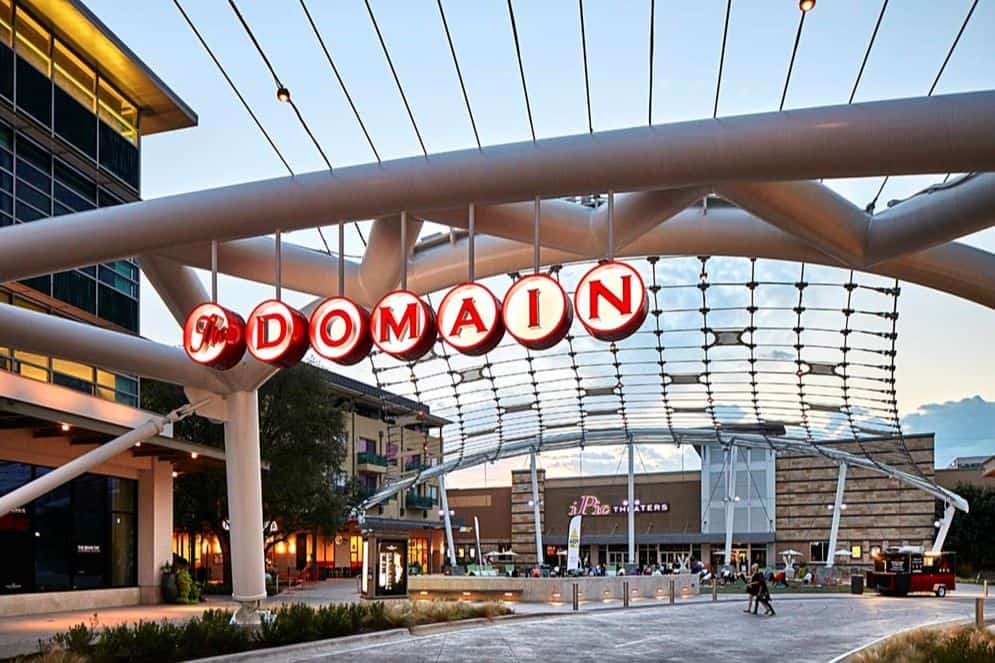 Deemed "Austin's Second Downtown", the Domain is in northwest Austin and was developed in 2007. Relatively close to public transportation and highways, accessibility to the rest of Austin is quite easy. This tech savvy neighborhood, where Facebook's Texas HQ resides, gives residents access to upscale shopping and dining as well as downtown living options.
Everything is in walking distance and the area has an independent city vibe to it while encompassing some of Austin's best offerings. You can find almost everything you need here from entertainment, exciting restaurants and the hottest styles in this retail, office and residential center.
Old West Austin – Median Rent Per Month –$2,288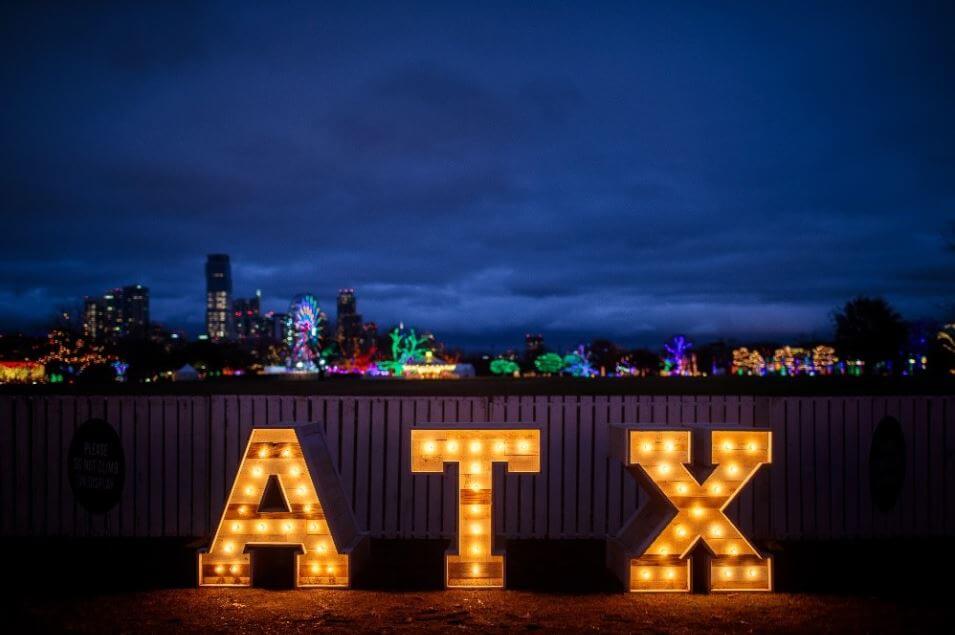 Old West Austin is located north of Lady Bird Lake and just west of downtown with a historic vibe to the neighborhood. This area has become one of the most sought out destinations to live in Austin due to the proximity to local parks and lakes which provide endless opportunities for hiking, cycling and many other fun outdoor activities.
If you're adventurous, rent a canoe or a paddleboard and explore Lady Bird Lake in all its glory. If water sports aren't your thing, check out the walking trail, dog park and basketball courts located in the beautiful West Austin Park. Go hop on a bike and discover this most enjoyable part of Austin!
East Austin – Median Rent Per Month – $1,896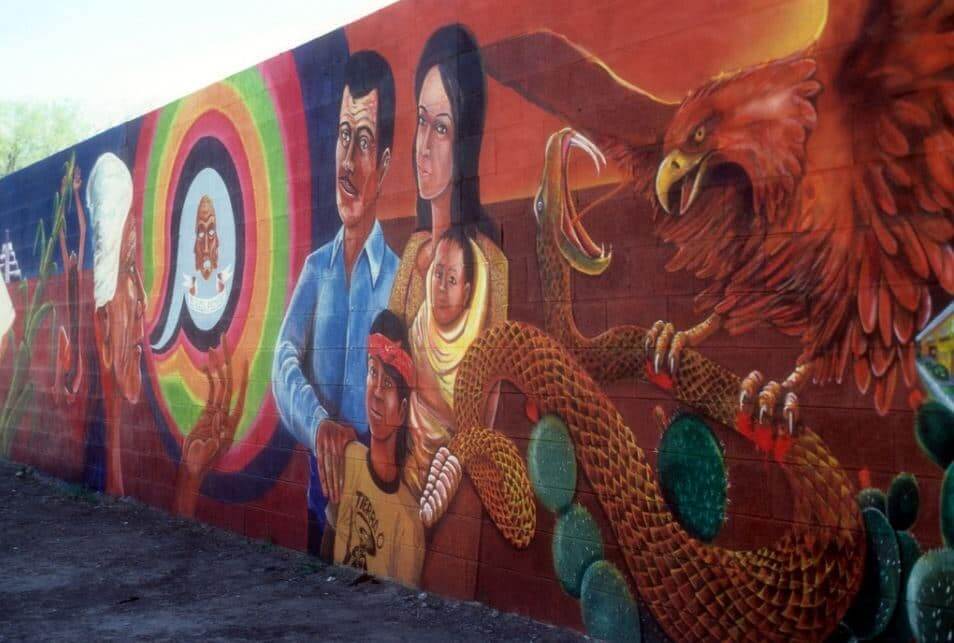 One of the fastest growing neighborhoods in Austin, millennials should be yearning to live here. The old meets the new in this area with many refurbished bohemian homes as well as new condominiums to account for the influx of residents.
Hole-in-the-wall bars and an artistic edge give a grittier character to this colorful neighborhood. If you're looking for food and drink with the atmosphere of East Austin, look no further than Lustre Pearl East. This bungalow has a great bar and a large outdoor patio with craft cocktails, good eats, and even better ambiance.
Young Professionals in Austin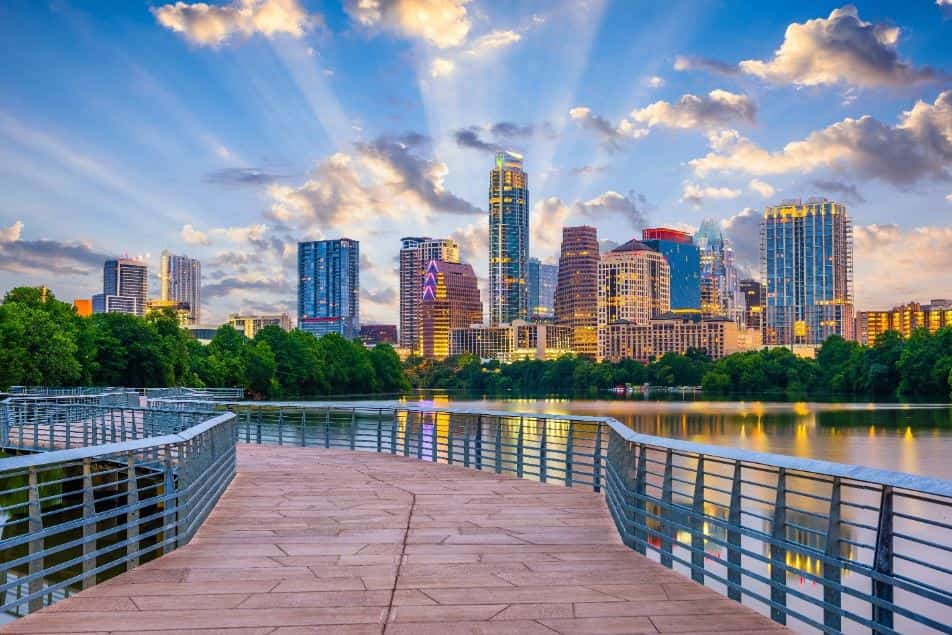 Austin is a great business hub and an enjoyable city. The combination of these two are enticing for any young professional looking to build their career and have a great time doing so. These neighborhood suggestions barely even scratch the surface. So many more places for millennials to find their home in this electric city. To get a better taste of what Austin has to experience, check out their Instagram and Twitter handles and make sure to use the hashtag #TrueAustin if ever visiting!
In case you're moving to Austin soon, check out these helpful moving in and after moving tips to explore your new city!
Not sure if Austin is the right City for you? Check out how LA, Houston, NYC and Chicago compare.
Sources for Rent in Austin: