What comes to mind when you hear the word 'Miami'? Maybe it's warm year-round weather, deliciously authentic Cuban sandwiches, brightly-colored architecture, or even white sand beaches. What you might not know is the "Magic City" and its neighborhoods are jam-packed with even more incredible food, breweries, culture, and outdoor activities and most of all, diverse, interesting people. If you want to experience the neighborhoods like a true local, check out some of the hidden gem restaurants and go-to spots many locals flock to.
These stereotypes about Miami neighborhoods are more than just clichés – they're true. Miami is truly a tropical paradise with endless things to explore, making it one of the best places to move for young people.  Pack your swimsuit and layer on some sunscreen, because we're heading to Florida to check out Miami's best neighborhoods for millennials: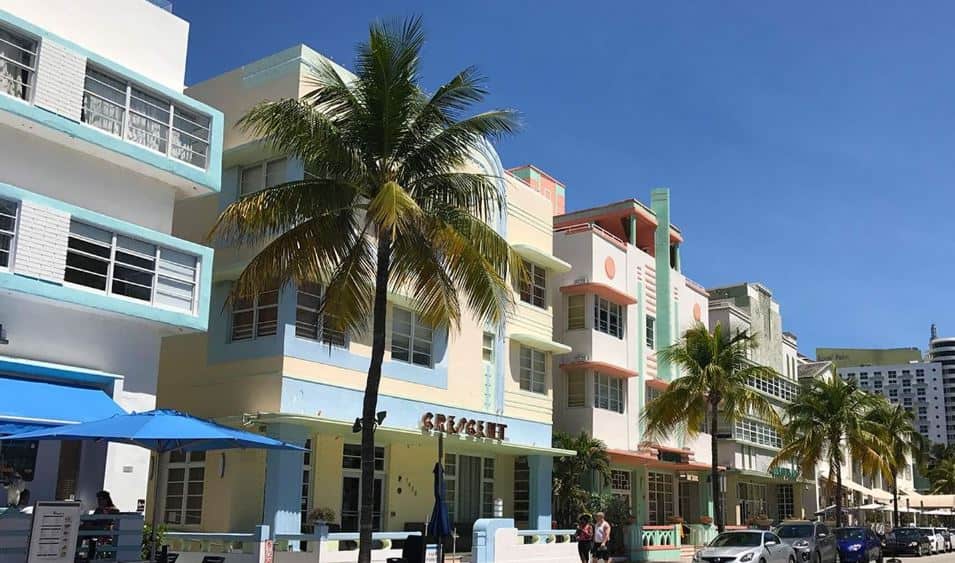 Over the years, South Beach (also given the nickname SoBe) has garnered a reputation for partying and consistently ranks as one of the best places to visit in Miami. Though SoBe technically lies within the resort city of Miami Beach, it's within Miami-Dade County which helps make up the Miami metropolitan area.
South Beach is most notably home to Ocean Drive, a famous thoroughfare known for its many Art Deco-style buildings. An interesting piece of history, Miami's Art Deco Historic District houses the largest collection of Art Deco architecture in the world. Ocean Drive also has a multitude of eclectic restaurants like Pubbelly Noodle Bar and is home to renowned hot spot The Cabaret South Beach. The South Beach neighborhood is especially welcoming to the LGBTQ community.
Visitors and residents of SoBe can enjoy all the rich history and exciting nightlife it has to offer on bike, as the neighborhood has many pedestrian-friendly streets.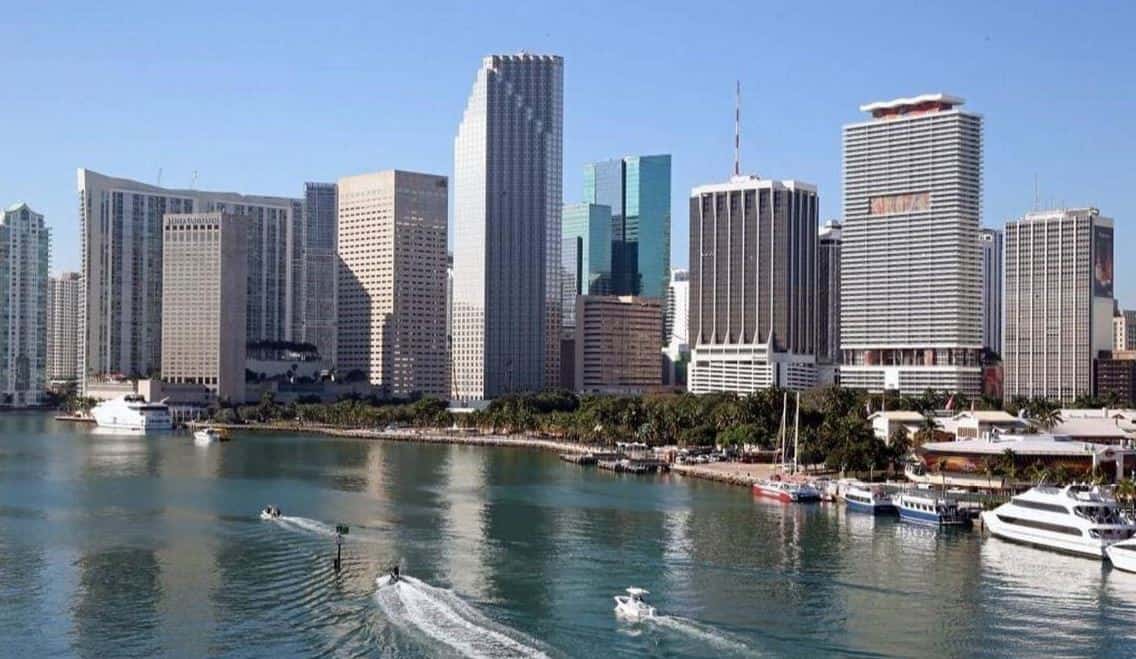 Downtown areas of cities often get a bad rap as being boring and corporate. That, however, is not the case for Miami's ever-changing and expanding Downtown neighborhood. As the fastest-growing area of Miami, Downtown has seen a rapid population increase in recent years.
Downtown is home to the greatest cluster of high-rises in the whole region. The neighborhood also incorporates the Historic District, the Arts & Entertainment District, the Brickell Financial District, and Park West.
Nearby is Bayside Marketplace, a large open-air shopping center, and Bayfront Park which hosts numerous events and activities throughout the year, but is also simply a great place to enjoy Miami's warm climate and ocean views.
A myriad of museums and other cultural centers live amongst the neighborhood's high-rises and company headquarters, making the work-life balance in Downtown perfect for Miami's young professionals.
Edgewater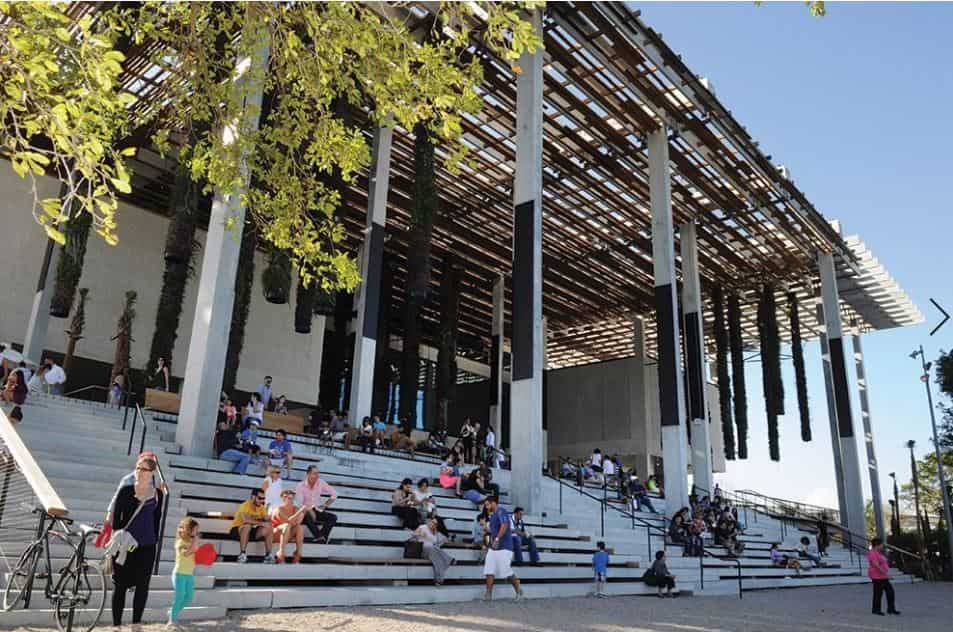 Located north of the hustle and bustle of Downtown, Edgewater is currently known as a heavily residential neighborhood. The housing options are seemingly endless with a mix of high-rises and historic homes, making Edgewater one of the cheap places to live in Miami.
The neighborhood boasts magnificent water views at Margaret Pace Park, as well as its modern and contemporary art museum, the Perez Art Museum Miami (PAMM). Residents of Edgewater enjoy its proximity to Miami attractions such as the Design District, but a recent boom in popularity has seen an increase in retail throughout the neighborhood.
While Edgewater is pretty "warm" right now, the neighborhood's future is definitely hot. Edgewater is the perfect neighborhood for those who want to be close to the action and is considered one of the best places to live in Miami.
Wynwood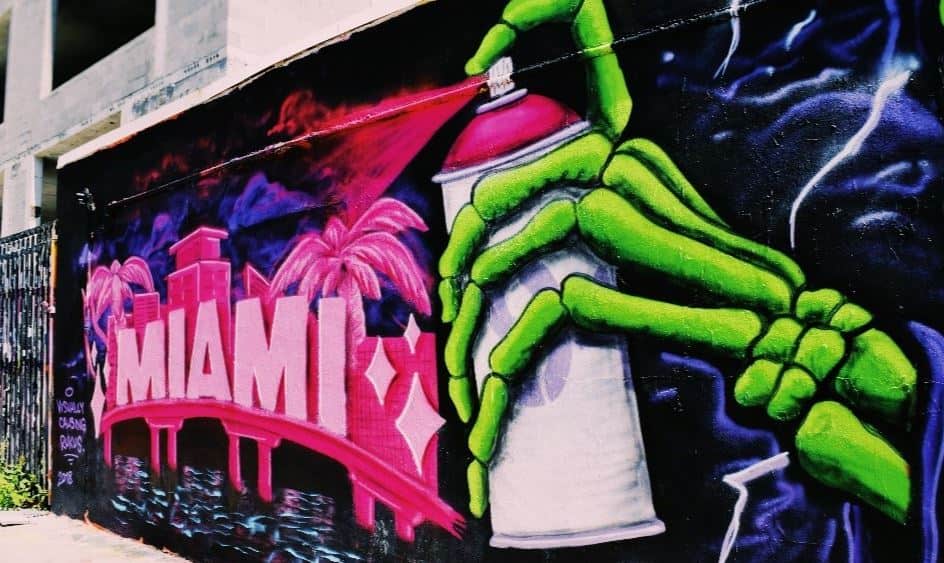 Miami's Wynwood neighborhood is a multi-faceted area known by many names. Locals often refer to Wynwood as "Little San Juan" or "El Barrio" due to the large Puerto Rican community that has immigrated there since the 1950s.
Wynwood is an entertainment district with restaurants, breweries, clothing stores, and dance venues. Many of the abandoned warehouses in the area have now been occupied by some of the best Miami places to eat (like Alter and Joey's), artists, and other retail opportunities.
This Miami neighborhood is perhaps best known for its bright and colorful murals, known as the Wynwood Walls.
Miami is an exciting city with endless events, attractions, and restaurants to enjoy. But this Florida city has a lot more to offer than just these four neighborhoods, which you can navigate and explore with this Miami neighborhoods map.
If your next adventure is taking you to the dry Southwest or chilly East Coast, be sure to check out the best neighborhoods for millennials in Houston and New York City.