What's drawing young professionals to San Antonio neighborhoods in record numbers? Factors like the low cost of living, a bustling job market, diverse nightlife, innovative food identity, a dog-friendly atmosphere, and cultural preservation provide a heady mix of enticing conveniences. Whether you're looking to make a move to San Antonio or just daydreaming about someplace warmer to live, you can explore our list of San Antonio Best Neighborhoods for Millennials in 2019 and see if Alamo City is for you.
According to the 2017 United States Census Bureau, San Antonio is the second largest city in Texas falling just behind Houston. Home of the Alamo, the River Walk and a party to rival Mardi Gras, San Antonio was the nation's fastest-growing city between 2016 and 2017.
"More than 24,200 people have moved to San Antonio, an average of 66 people per day moving in, pushing its population to more than 1.5 million in 2017." – Candace Evans, residential real estate expert North Texas, Forbes
THE PEARL DISTRICT – Cheers and Bon Appétit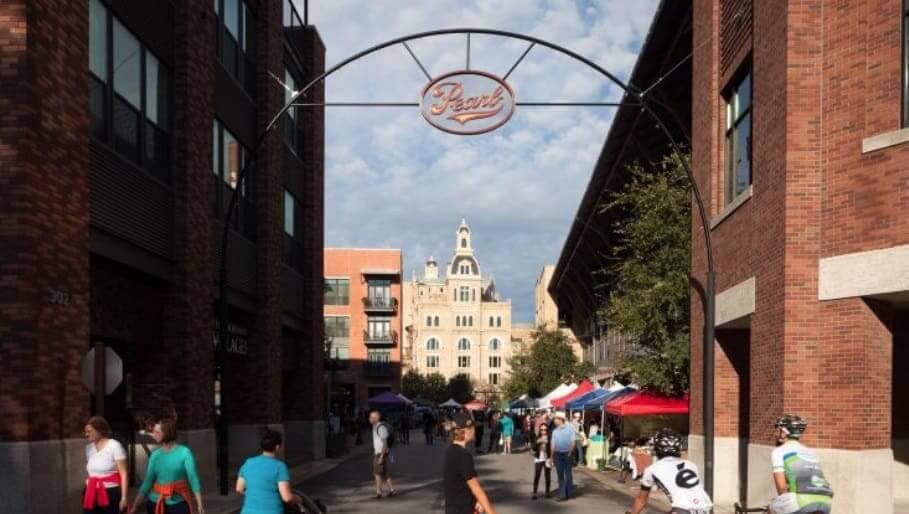 Do you compost leftover vegetable scraps, recycle religiously and donate clothes to give them a second life? Have you made it a point to seek out and enjoy good food and fine craft beer? Last question, can you picture yourself living in a redeveloped brewery? It's the sustainable living mecca you never knew you were looking for! If this idea excites you as much as it excites us, break out the Sharpie and circle the Pearl District on your San Antonio neighborhoods map!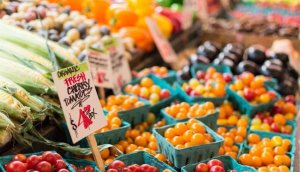 The Pearl District is, located north of downtown San Antonio. The mixed-use space features shops, restaurants, green spaces, an amphitheater, and a campus of The Culinary Institute of America. As a former brewery operating from 1883 to 2001, Pearl is an exciting blend of LEED-certified complexes and historic architecture.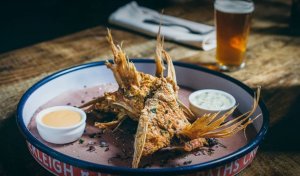 Enjoy the farm to table offerings of Pearl's weekend Farmers Market, take in the eye candy interiors of Hotel Emma, and sip a brew at Southerleigh Fine Food and Brewery.
Southerleigh is a modern take on coastal and southern fare. Diners can feast on their Galveston Bay Shrimp Boil or famous fried snapper throats for lunch while enjoying wood-fired Texas quails, succulent beef cheeks and sea scallops for dinner.
DOWNTOWN – Work Hard, Play Harder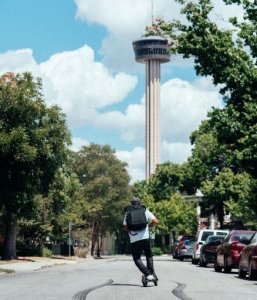 Did you know the tallest building in San Antonio, is the Tower of the Americas located Downtown? It was built for the World's Fair in 1968? This famous structure calls this neighborhood home along with the 18th-century Spanish mission, otherwise known as the Alamo. The Alamo was the site of an 1836 battle for Texas independence and in 2015 was classified by the United Nations Educational, Scientific and Cultural Organization as a U.S. World Heritage site.
Downtown is considered one of San Antonio's best neighborhoods for millennials. Many of its venues may not be as famous as the Alamo, but they share historic significance, including the popular club Bonham, and the haunted Menger hotel.
If you're in the mood to party swing by Swig or SoHo for a cocktail and swanky ambiance. If you're looking for a livelier atmosphere enjoy the serious drinks and dancing at Heat or Tabu and for those looking to catch chills vibes the local music scene at Cove should suffice.
Don't forget to visit the River Walk. It spans a 30-mile loop via walkways going through downtown, south through the missions and north through the museum reach, and up to Pearl. With what feels like endless restaurant options, if you visit Gwendolyn, Azuca, La Frite and Bella on the River you'll be off to a good start!
 SOUTHTOWN – The Arts District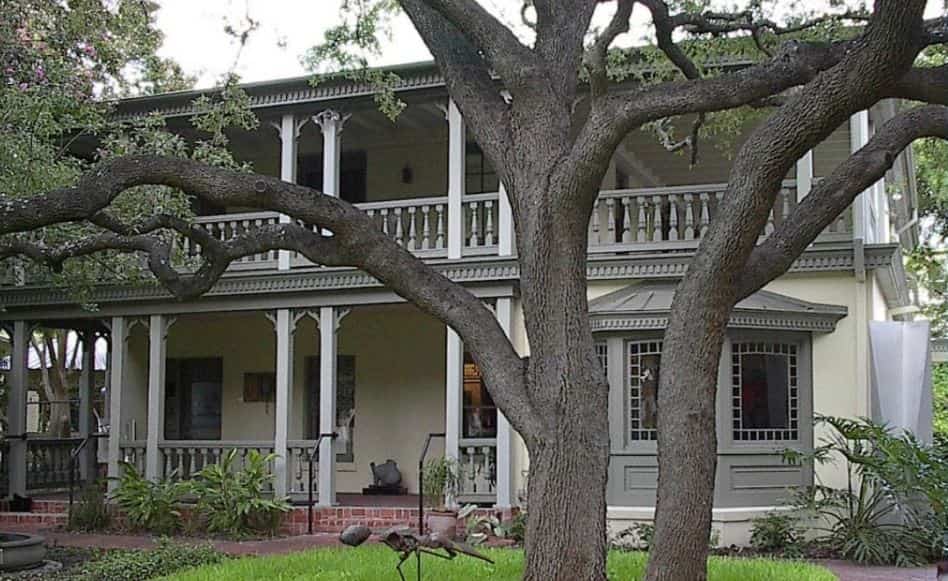 South of the downtown, this San Antonio neighborhood is easy to reach by trolley, bike, by foot or car. Southtown is home to the San Antonio Art League & Museum. Located at 130 King William, the museum resides in an 1896 carriage house. Known for its dynamic collection, this museum has something for everyone. Graphic art, ceramics, photography, furniture and contemporary exhibits from local and regional talent are free and open to the public from 10 AM to 3 PM Tuesday through Saturday.
Confluence Park is a must stop for places to visit in San Antonio. Once an industrial lot, the park now teaches visitors about environmental education and provides people with kayaking and biking along the river. You'll find creative outlets like photography contests, early morning yoga classes, and even events for San Antonio dog lovers like Yappy Hour.
Residents and visitors alike enjoy a curated selection of coffee shops, taco huts, colorful murals, beer gardens, craft cocktail bars, shops, art studios and more. For those who enjoy the trendier side of Tex-Mex, stop by Rosario's, one of the best San Antonio places to eat. Enjoy some solid enchiladas and a famous margarita on the rocks with light salt of course. Need a James Beard nominated bar to quench your thirst on an infamous hot San Antonio day? Look no further than The Esquire Tavern, on the River Walk, for cool, historic vibes and craft cocktails with names like the Atomic Garden and Texecutioner.
ALAMO HEIGHTS – Living Your Best Life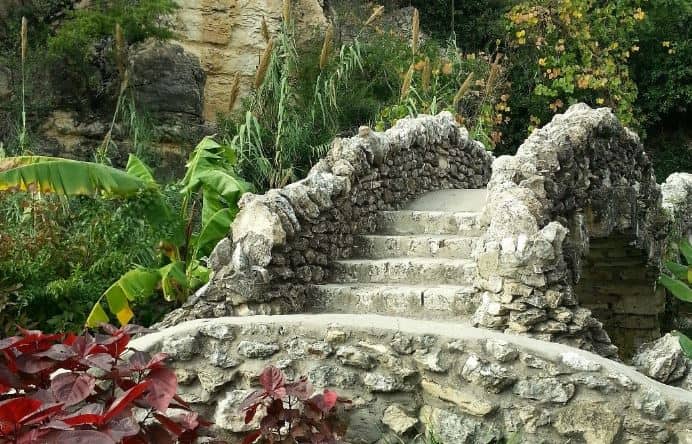 An upscale neighborhood, Alamo Heights is an established community and considered one of the best places to live in San Antonio for millennials and people of all ages. Picture winding streets, sprawling green spaces, and luxury shopping make this area a favorite of locals and visitors alike.
Enjoy an active lifestyle with biking, hiking, golfing and bird watching is easy to do here. Nearby amenities include parks and walking trails, such as Tobin Park along the Salado Creek Greenway.
Broadway Street is where young professionals can appreciate the finer things in life. You're never far from a variety of shopping choices like large chains and small boutiques.
Peruse Central Market, with the tagline "really into food" being an understatement, this gourmet grocery store offers up homemade gelato, chef prepared sushi or even cooking classes like "Jamaican Favorites".
Alamo Heights sports some of the most enjoyable attractions in San Antonio. Brackenridge is an extraordinarily beautiful park with a small-scale train that runs through it. The Witte Museum is nearby and every art lover should head to the McNay to stroll through the acclaimed collection.
MILLENNIALS ARE MOVING TO SAN ANTONIO
We hope our guide to San Antonio neighborhoods for young professionals has highlighted something for every type of millennials. If you're looking for a convenient location, sustainable living options, or lively activities and socializing opportunities San Antonio's neighborhoods have it all.
Whether you call San Antonio the Alamo City, Military City U.S.A, Mission City, or River City, if you're going to be calling it home, get all the facts before you move then get your moving quote to find and compare local San Antonio movers instantly!