Beginning in Fall 2019, Move Matcher and Planned Property Management (PPM), a Chicago-based property management firm, launched a relationship resulting in simpler moving experiences for all PPM residents. PPM leasing and property management personnel and Move Matcher Property Partner team members collaborated to deliver the Move Matcher's instant moving company comparison tool based on mover pricing, ratings, reviews and booking availability.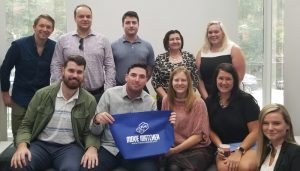 PPM manages more than 3,700 units and has 32 market-rate properties in Chicago neighborhoods including River North, Lincoln Park, Lakeview, and the Gold Coast. Among PPM's properties are two of their most popular, 100 W. Chestnut in River North and 1000 N. LaSalle in the Gold Coast, which offer pet-friendly and green-friendly accommodations. 
In addition to elevated resident service, PPM also invests in charitable causes including the American Red Cross, Lakeview Pantry, and the Epilepsy Foundation. PPM also hosts an annual school drive to support Chicago Public Schools by donating school supplies, books, and backpacks to children. 
"The PPM staff has the most enthusiastic employees; they're a fun group and genuinely happy to be a part of the Move Matcher family," Move Matcher Property Partner Representative Patrycja Gawel said. "The staff is eager to help their residents in any possible way, especially when it comes to moving solutions!"
"Move Matcher provides our residents with quick and easy ways to find the best-rated movers in Chicago," Planned Property Management Marketing Director Max Downs said. "We want our residents to have peace-of-mind when moving so anything that helps is a huge plus for our firm."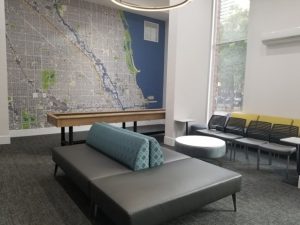 Move Matcher currently works with four Chicago-based property management firms and more than 75 individual properties across the Chicagoland area and counting.  Move Matcher's partnership with Planned Property Management is a prime example of how beneficial the Move Matcher service can be for properties and their residents. 
About Move Matcher
Founded in 2016, Move Matcher was created for people looking to compare trustworthy moving companies using moving company availability, price estimates, ratings, and web reviews. Move Matcher's trusted Mover Network is comprised of reliable moving companies that are licensed, insured, and bonded. Moving companies list with Move Matcher to receive high-quality leads that result in more booked opportunities. Move Matcher is currently available nationwide, including major markets such as Chicago, New York City, Los Angeles, Boston, Austin, Atlanta, Miami, Dallas, and Houston. 
For more information or to sign up for the Property Partner Program, visit https://www.movematcher.com/property-partners/.
About Planned Property Management 
PPM owns and operates more than 3,700 apartments in Chicago's top neighborhoods. Every building is within walking distance of public transporation, shopping, dining, entertainment, and the hot spots of Chicago nightlife. Leasing from PPM is easy, and the approval process is fast with no security deposit required, not even for pets. PPM is passionate about top-notch service to all residents, which is why the staff goes above and beyond for customers everyday. While passion and service is important, PPM also focuses on fun as a top priority. Which is why summer pool parties, BBQs, wine and cheese parties, and mixology classes are all hosted by PPM throughout the year. No matter what you're looking for, PPM can help you. 
For more information, visit https://ppmapartments.com/