Austin is one of the most popular cities in Texas due to its rich history and lively culture. As a whole, the changes in rent Austin we see are minimal and below average when we compare Austin to many other cities in the U.S.
Placed in the heart of Texas, Austin is one of the South's most consistent city in terms of living cost. Austin is the fourth-largest city in Texas, with just short of 1 million residents, and that continues to rise, being popular with young professional millennials. 
The Austin rent prices will also be compared to the broader market in that region, along with the total market of the U.S. For starters, it's highly worth mentioning Austin apartment prices are below the national rent average of $1,430 a month.
Average Austin Rent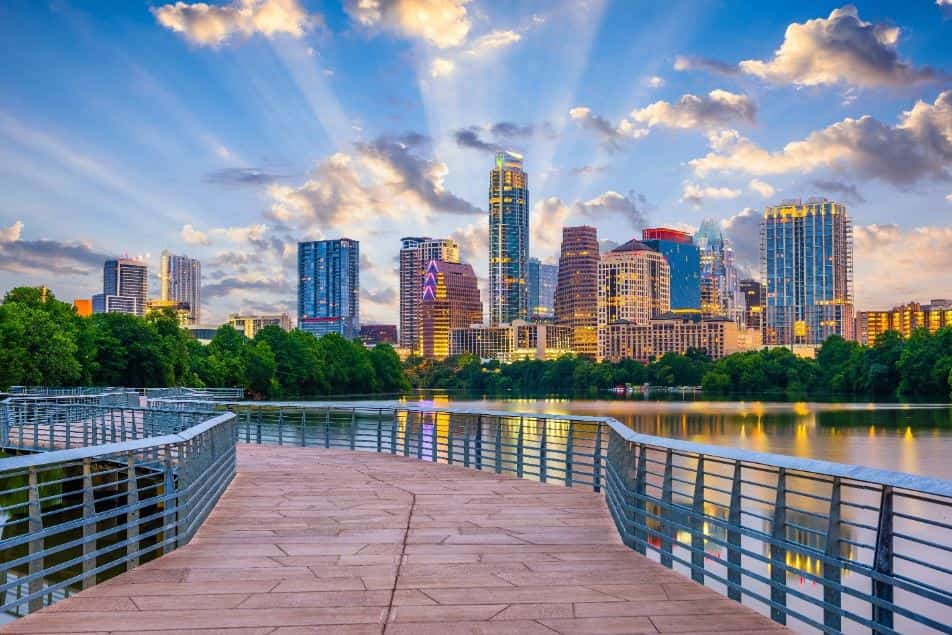 As of May 2019, the average Austin rental prices were only $1,303 according to Rent Café. This is very close to the prices estimated by Rent Jungle, which were only as high as $1,556. This is only $100 or so higher than the average rent in Austin five years ago.
The average Austin rent is highly dependent on how large the apartment you want is, along with the neighborhood you choose. To put this in perspective, studio apartments have an average of only $1,050 a month.
Austin rent prices are not increasing rapidly. This makes it an exceptional place to consider renting since you shouldn't expect any drastic rent increase after a few years or so.
The current average Austin rent prices and history of the market make it likely to only see an annual increase of only percentage point or so in value. Due to the many different neighborhoods in Austin, there is always an affordable place to consider living.
The Austin Average Rent by Neighborhood
If you want to move to Austin for the long-term, it is important to educate yourself on the average rent in Austin, along with the best neighborhoods in the city for securing a rental which meets your needs perfectly. Let's go ahead and look at how the Austin rental prices change depending on your neighborhood.
Currently, the average monthly rent in the two most expensive neighborhoods in Austin are:
Downtown Austin: $2,719
Clarksville: $2,504
Here is the average monthly rent for the two least expensive neighborhoods in Austin
Johnston Terrace: $994
Windsor Hills: $1,034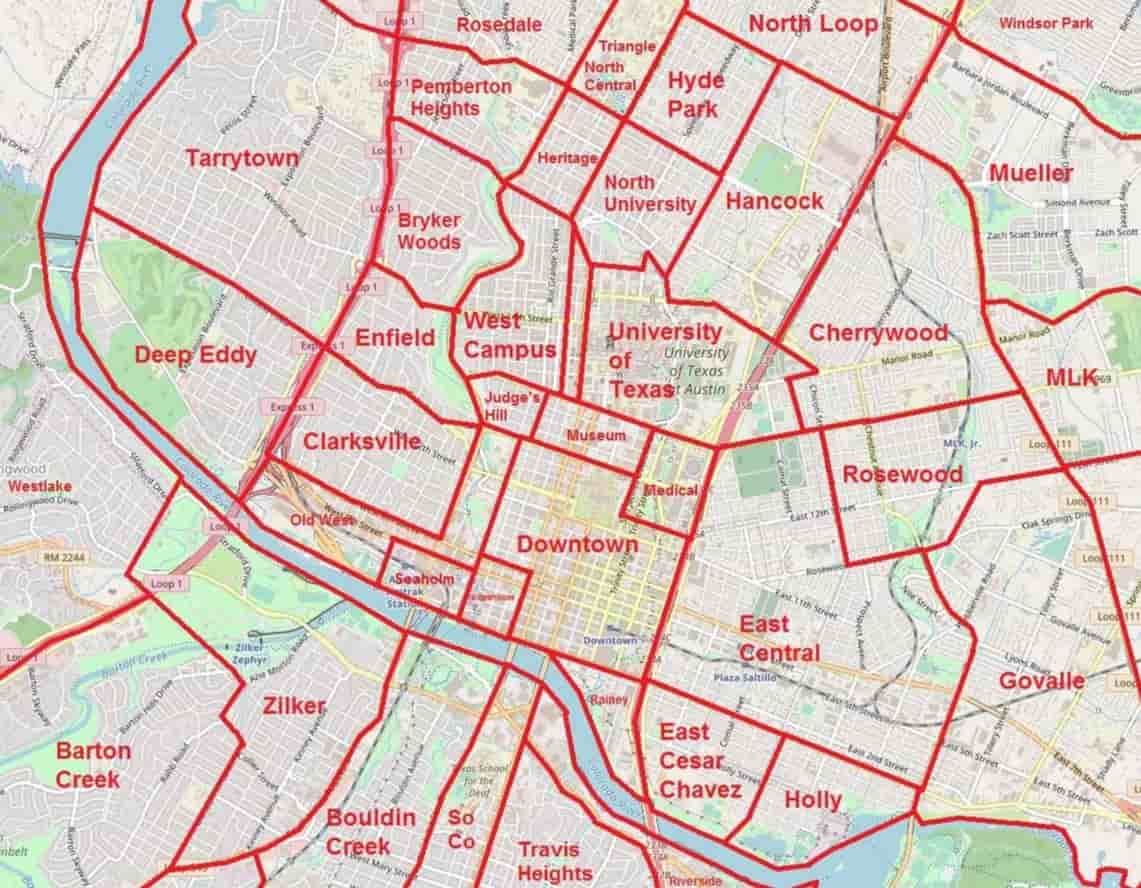 Typically, the most expensive neighborhoods in Austin are where there are better amenities and overall superior location. Thankfully, the city is big and very well connected due to its sophisticated metro system. As you explore the Austin average rent by neighborhood information below, keep this in mind.
The average rent in some of Austin's most popular neighborhoods:
Barton Hills: $1,577
Zilker: $1,602
Mueller: $1,373
Hyde Park: $1,498
Northwest Hills: $1,191
Tarrytown: $2,504
Old West Austin: $2,288
Westlake: $1,594
East Austin: $1,896
Allandale: $1,250
Austin Rent by Apartment Size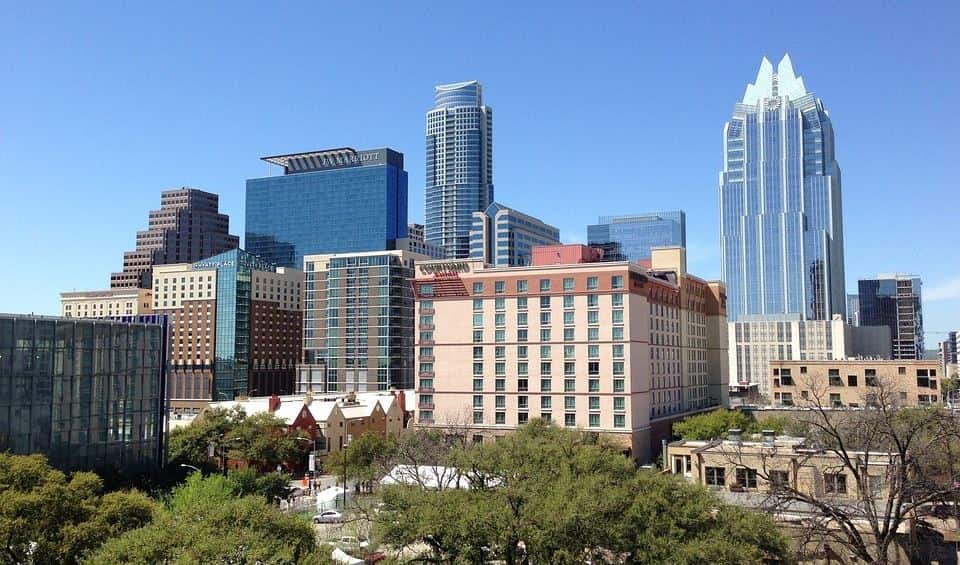 The Austin apartment prices can carry a completely different price tag depending on how many rooms, and what location you want to live in. People seeking a studio can get the absolute lowest price, with a current average of only $1,053 a month.
As of May 2019, the average rent for one bedroom apartment in Austin is only $1,175 a month. If you need a two bedroom apartment, then keep in mind the average rent is $1,515.
Austin Rent Trends
As we have tried to make clear, the low average Austin rent prices make the city below the national rent average. As a property owner in Austin, the competitive market makes it difficult to raise your rental prices too much over short periods.
The minimal changes in rent Austin have had over the years illustrates how stable the living expenses will be for the future. Since the average rent in Austin only goes up a percentage point or so each year, it seems this city will continue to be affordable in the future.
Apartments in Austin and the South
The Austin rent prices are pretty reasonable as a whole. As compare prices across the entire Southern region, Austin also stands out right among the average of what we can find nearby.
Dallas and Houston both have very similar rent prices to Austin. Since both of these states are in Texas, fans of the state already are dealing with three remarkable cities to consider from which are more affordable than the national average.
In Atlanta, the average rent is noticeably higher than what we have in Austin. The same can be said about major urban hubs like Miami. New Orleans, on the other hand, has pretty similar prices to Austin. As a whole, Miami stands out as one of the most affordable cities in the South.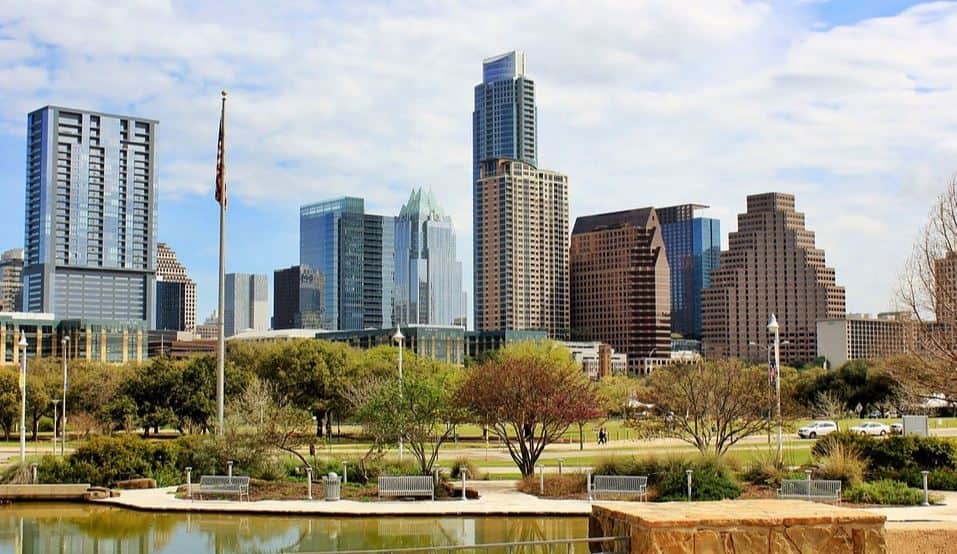 With the national rent average clocking in at $1,430 a month, Austin apartment prices are much more affordable here than most of the United States as a whole. This makes it a wonderful city to consider choosing if you want to move to an affordable part of the U.S.
The changes in rent Austin has experienced lately are pretty low when we compare them with other thriving markets in the U.S. As a result, this is a perfect time for those who are ready to move over to Austin. Here are the best neighborhoods in Austin for you to find your next home in.
In case you're moving to Austin soon, check out these helpful moving in and after moving tips to explore your new city!