Prepping to move out of your home can be an agonizing process. Here at Move Matcher, we want your move to be as stress-free as possible, so we compiled our best packing strategies and moving out tips.
After you book your mover with Move Matcher, the planning begins. Getting organized is a good starting point and after that, you can check out our city-specific moving and packing hacks.
Below are helpful tips to get you prepared when packing to move:
Sell Your Things
It can be hard to stay organized when taking inventory of your belongings. But what should you do about the things that aren't going to your new place?
Packing up your home is the perfect time to KonMari your life and declutter. Donating gently used clothing and home goods is not only charitable, but it will help you stay organized when packing and moving.
If you're selling a house, there's a chance your buyer is interested in your furniture. Sometimes you can negotiate these things into the deal!
If you plan on selling furniture, clothes, or other household items, be sure to list them online weeks in advance. This is especially true for large furniture pieces, so you don't do twice as much work moving it to your new house.
Prep for Move Out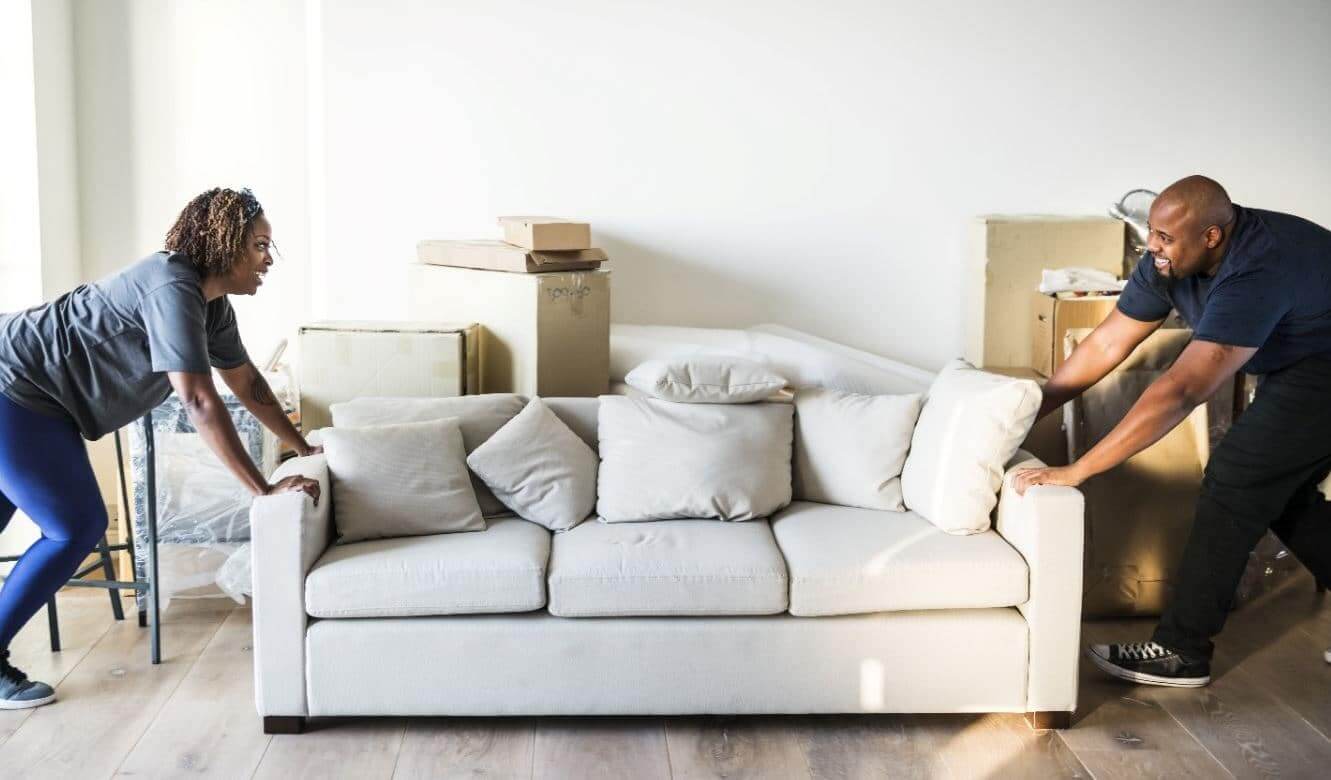 Whether you're moving out of an apartment in the city or house in the suburbs, chances are you're packing to move on a deadline.
Follow these tips leading up to moving day:
Clean up. Quickly vacuuming and wiping down surfaces is a nice gesture for the next person. Landlords don't always have time to clean between tenants, so a little help is always appreciated.
Cancel utilities. Make sure to take your name and information off of all utilities like gas, water, electric, and internet. You don't want to pay for these bills even after you moved.
Return keys. Think about the friends and relatives that may have a copy of your key. Be sure to gather them all and return them to your landlord.
Avoid scratches. Use blankets and pads underneath big items to prevent hurting the floors.
Fix any damage. Chances are you put down a security deposit on your apartment. If you don't do certain things like paint or patch holes, you could lose your whole security deposit upon move out.
Do a Final Walkthrough
Make sure you don't leave anything behind. Apartments often rent pretty quickly and rarely are former tenants allowed to return to their unit after the lease ends. Don't expect to have the ability to go back after your move if you forgot something.
Once every item has been taken out of your place, walk through one more time with an empty tote bag or backpack. This is one of the most important tips — just because you finished packing house doesn't mean there aren't random items left behind in closets and drawers.
Here are more tips for packing and moving, curated specifically by city:
You don't have to be brave to move out of the City in the Forest. For whatever reason you're leaving, whether it be the Atlanta rent or the overall neighborhood vibe, we're here for you. Home to one of the busiest airports in the world, packing up and leaving Atlanta can be quite a daunting experience, but with the right tools, you might enjoy the journey.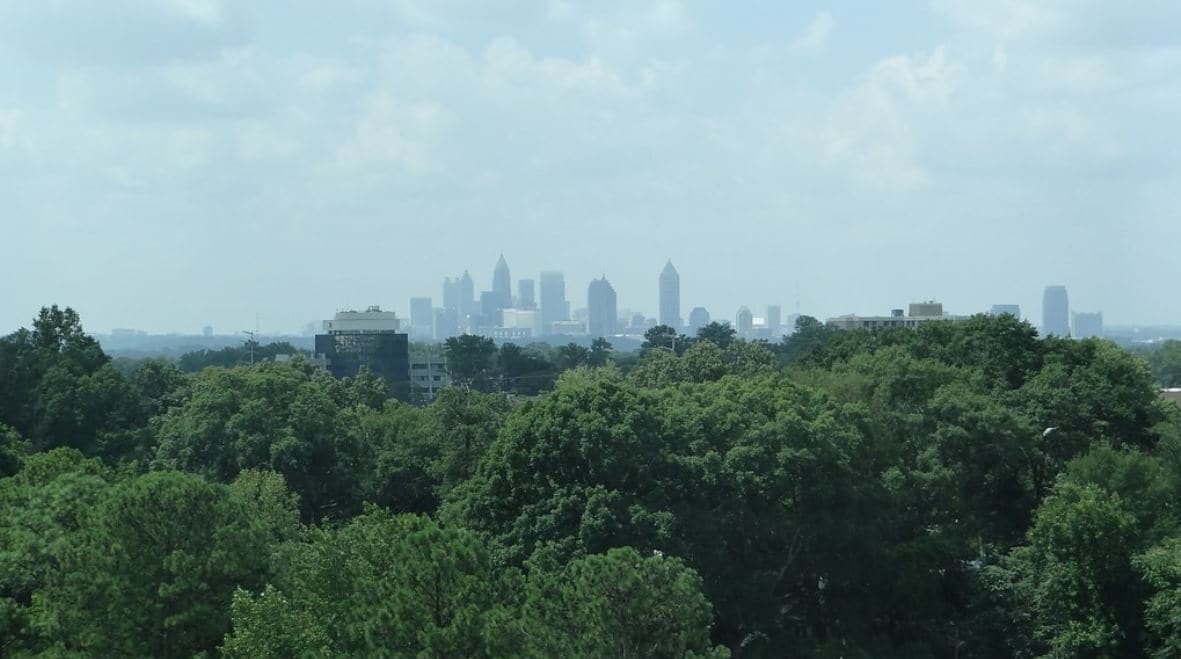 If you're moving on a budget, it can be stressful. For discounted prices on moving supplies, such as moving blankets, boxes, bubble wrap, and tape visit the Midtown showroom of Service Box & Tape.
Consider what is really needed at your new destination. It can be a daunting task to let go of sentimental items that have accumulated over the years. If items are not in a good enough condition to sell or donate, get rid of them. Stand Up Guys Junk Removal is the perfect company to call to have it all hauled away.
If you don't want to blow your budget on moving supplies, and you would like to do your part to preserve the environment by not sending a bunch of perfectly good boxes off to the recycling plant, you can find reusable boxes at the following locations:
Try using boxes that are rented, borrowed or used. After your move is complete simply recycle, give away or even sell the boxes so they are not piling up.
Pro Moving Tips in Atlanta
After a move items can be hard to locate. Label each box clearly with a number and write down the corresponding inventory in a notebook. You can also make a note of the room each numbered box belongs in so it can be placed accordingly upon arrival and unpacked as needed.
When you reach your destination, simply put each numbered box in the room listed in your notebook.
During the spring, summer and fall mosquitos and other critters are nuisances that are prevalent in Atlanta. Spiders hassle renters and homeowners year round. Wear protective clothing and keep plenty of bug spray on hand, while you are moving belongings to and from.
 Bonus Tip:
Traffic in Atlanta can be a nightmare, especially if there is a threat of snow. Moving during off-peak hours, 9 AM – 4 PM, can reduce the amount of time spent on the road. If your movers are paid hourly, off-peak travel can also be easier on the wallet.
Austin is a vibrant city in the heart of Texas, but that doesn't mean it's the right fit for everyone. No matter why you're moving away from Austin, whether it be the increasing rent or the traffic, you can use the tips below to make your transition easier.
How to Make Packing Easier in Austin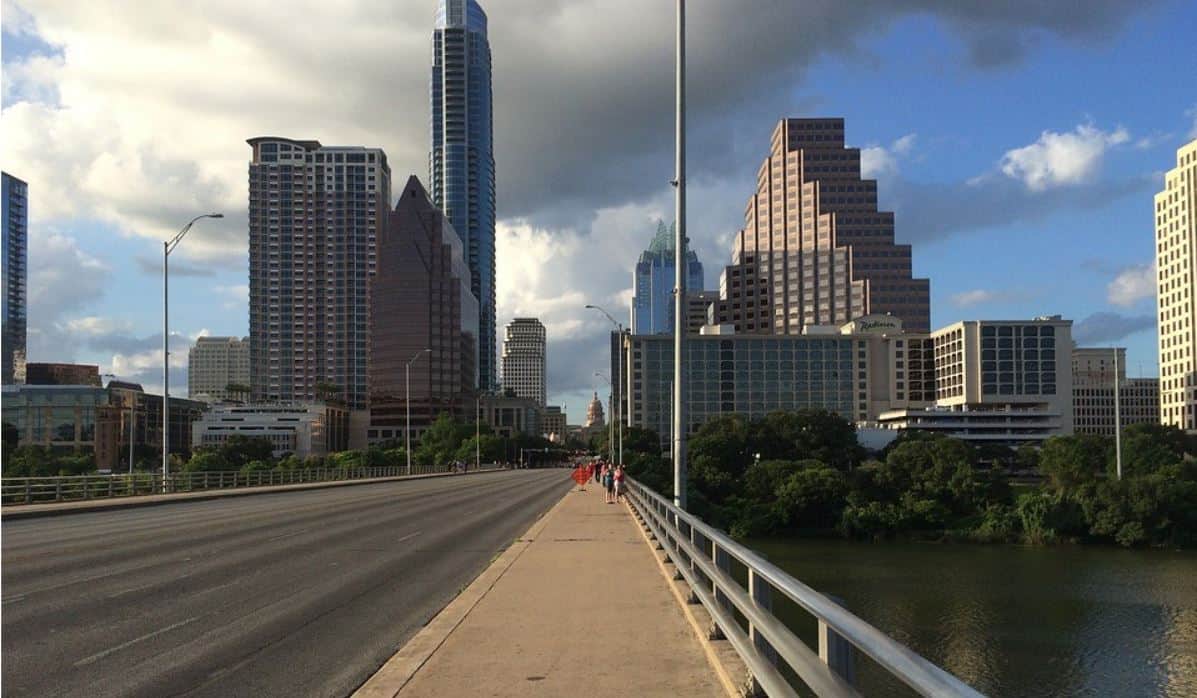 If you're wondering where to find the best moving boxes in Austin, you're in luck. The city has a plethora of options for finding moving boxes at a variety of price points. You can always find high-quality boxes at Home Depot or order them from U-Haul, but here are two other local places you can find boxes.
At EcoBox in downtown Austin, you can find used and recycled moving boxes, along with other moving supplies. Not only will you find low-cost boxes at EcoBox, but you'll be helping the environment as well.
For a truly green moving solution, you can rent eco-friendly bins from Green Cubes Box Rentals. Green Cubes are environmentally friendly, durable, can handle heavy loads, and can be reused time and again. When you're down unpacking, you simply return the cubes.
Pro Moving Tips in Austin
Austin is home to more than 950,000 people, and despite covering 271 square miles, you can expect to have trouble finding parking for your moving truck. Even if you do find a spot, parking time limits can make moving in the city stressful. Make your day as efficient as possible with these pointers:
Plan ahead. Get all your boxes in one area, and outline how furniture and items will go into the truck.
Recruit family and friends. Packing and loading up all our belongings takes a lot of strength, and some items may be too heavy to carry on your own. Moving buddies will help you save time and reduce stress.
Bonus Tips:
Texas is known for its oppressive heat during sunny summer days. Protect your skin with plenty of sunblocks and stay hydrated while loading your truck.
Always wear comfortable, closed-toed shoes when packing.
You've successfully moved to Chicago before, so you might think you're a seasoned pro. But even veteran city dwellers need help refining their process to make packing and moving convenient and hassle-free.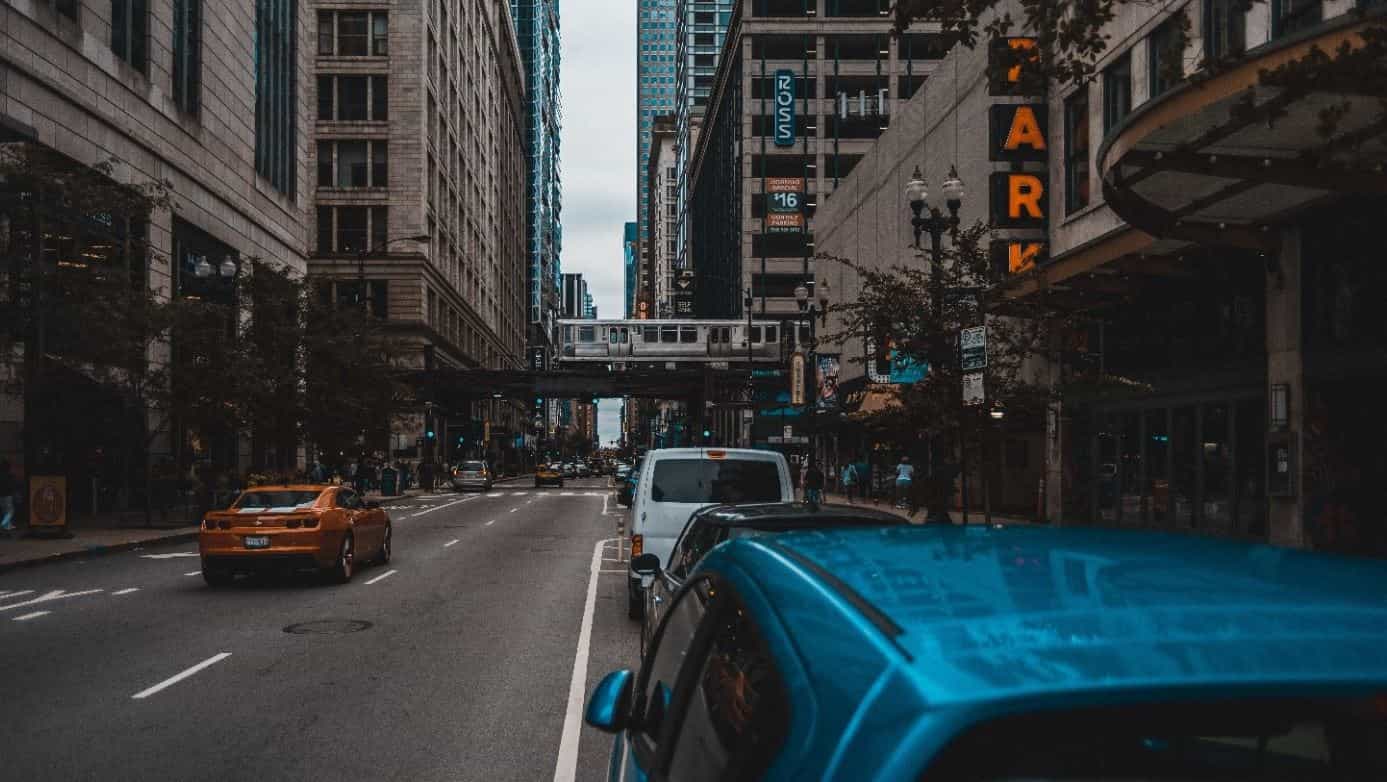 How to Make Packing Easier in Chicago
If you're too busy prepping for your move to go lug boxes around, this easy packing tip will save you: get the boxes delivered to you. Stores like The Home Depot have same-day and next-day delivery for moving boxes.
City residents like to go green when they can. Reusable boxes are great for the environment, don't require packing tape, and are very sturdy. If you're moving in the snow or rain, you won't need to worry about soggy cardboard boxes ripping open.
You can find reusable boxes in Chicago here:
Pro Moving Tips in Chicago

 Urban dwellers generally don't own cars, and in busy cities like Chicago, it makes sense. But the lack of a car proves inconvenient when it comes time to purchase the things you need for a move.
Luckily you have options that don't involve hauling bags of items on a train or bus.
Ridesharing: With the multitude of ridesharing apps like Uber and Lyft, you and your moving boxes can get a comfortable ride back home.
Taxis: If ridesharing isn't your thing, you can always count on calling a cab. Most cab companies offer ways to call a taxi in advance, so you're not left waiting at the curb with your hands full:
Bonus Tips:
Buy a mattress cover so it stays clean on those dirty city streets.
Disassemble large furniture pieces that need to be carried down tight stairwells.
The Dallas/Fort Worth area is expanding by the day, as rent prices fluctuate and as people flock there to make a home under the hot Texan sun. The growing popularity of the two cities mixed with traffic from nearby attractions makes the moving process in DFW a little tricky.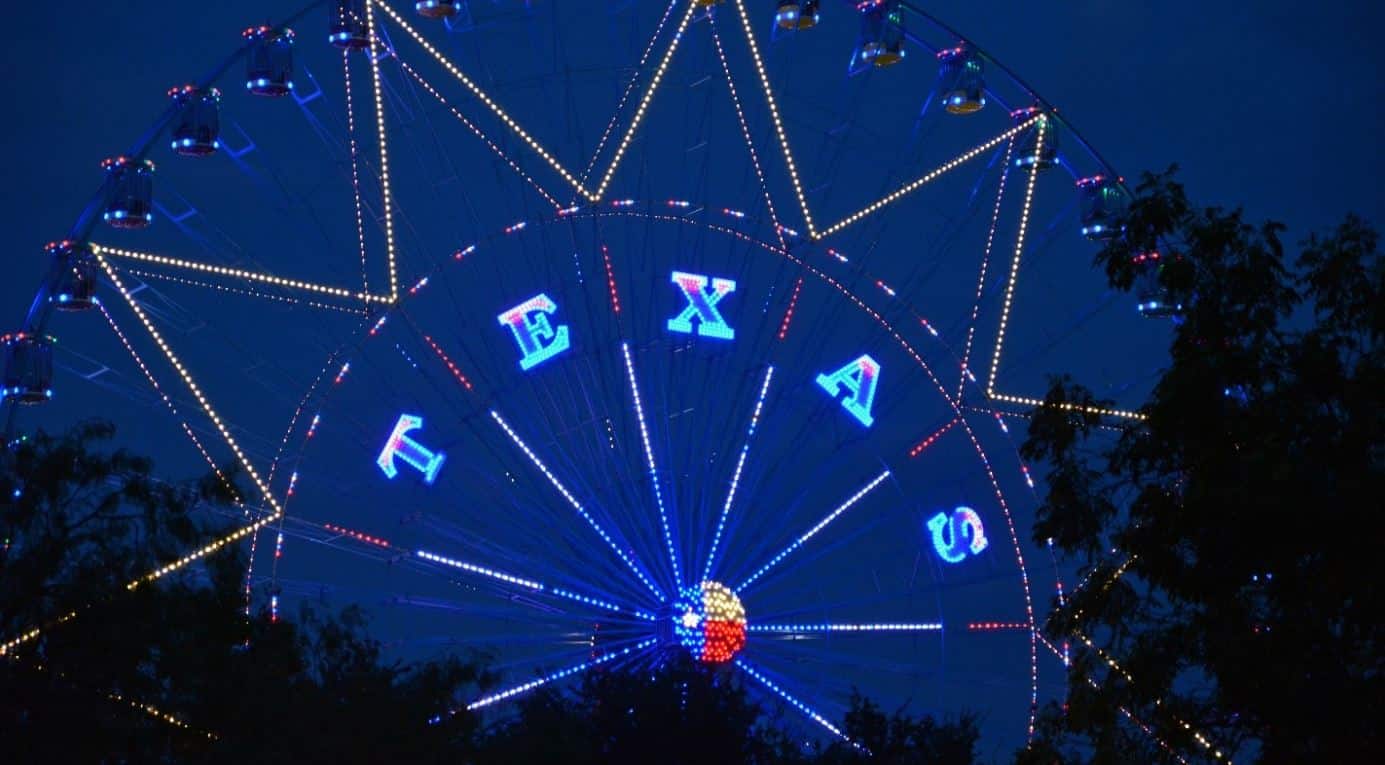 How to Make Packing Easier in DFW
Reusing cardboard moving boxes is environmentally and economically responsible. Local Dallas company Tree Hugger Boxes is a great place for used boxes and moving kits – and they even have free curbside delivery in qualified areas!
U-Haul Customer Connect is another fantastic source for finding used moving boxes. Even better, this resource allows you to connect with local customers to share and exchange boxes, moving supplies, and rides.
If you really want to go green with your move, you can rent plastic moving boxes from DFW-area company Bungo Box. The company will deliver boxes to your home and pick them up at your new place.
Pro Moving Tips in DFW
While Texas is infamous for its hot weather, the Dallas/Fort Worth metroplex does receive a bit of rainfall throughout the year. Depending on when you're relocating to DFW, the weather can impact your move.
Prepare for whatever weather DFW throws at you, rain or shine:
If moving in the summer, try to coordinate your move in the early morning or in the evening to beat the heat.
If it's going to rain, be sure to pack rain gear like ponchos and boots. The rain in DFW can cause flash floods.
Bonus Tips:
Houston is hot (both in popularity and temperature!) which makes navigating a move that much harder. Even if you've previously moved out of a place in Houston, these tips will help make the next one even easier.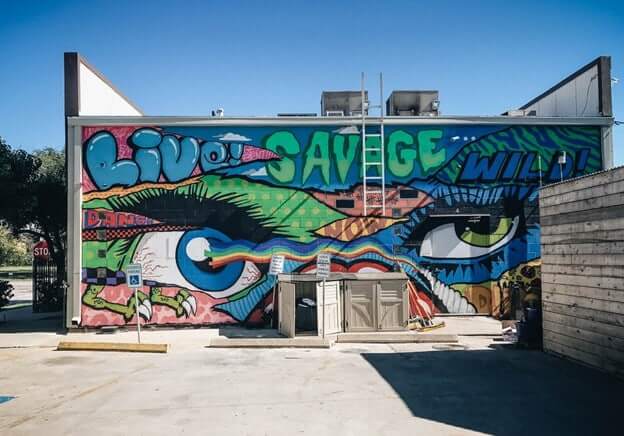 How to Make Packing Easier in Houston
If you're looking to save money on packing supplies and moving boxes, Half Price Boxes in Houston is the place to go. Half Price Boxes buys back unused boxes, offers shredding services, and even delivers locally.
BoxCycle is another excellent resource for purchasing used boxes, which are environmentally and economically friendly. With BoxCycle, you can easily search for used boxes near you.
Do you want to ditch cardboard altogether? Geaux Crates allows you to rent moving plastic crates and custom dollies.
Pro Moving Tips in Houston
Like other places in the region, Houston can get extremely hot. However, the Texan sun gets cooled by lots and lots of rain. The weather isn't always predictable, so if you're moving to Houston, be prepared for everything:
Houston gets more rain yearly than Seattle. Cover furniture fabric, dress appropriately, and check the forecast, as the city is also on path for hurricanes and tropical storms.
Don't get overheated if you're moving in the summer. Try to finish the deed early in the morning or in the evening to beat the heat.
Bonus Tip:
Buy bug spray. Houston is humid and swampy, and mosquitoes like to emerge after the rain.
Los Angeles is not easy to navigate, so it's no surprise Angelenos stress when it's time to pack up and move, whether its from beautiful Santa Monica or downtown LA. These packing tips will help make moving in the City of Angels a heavenly experience.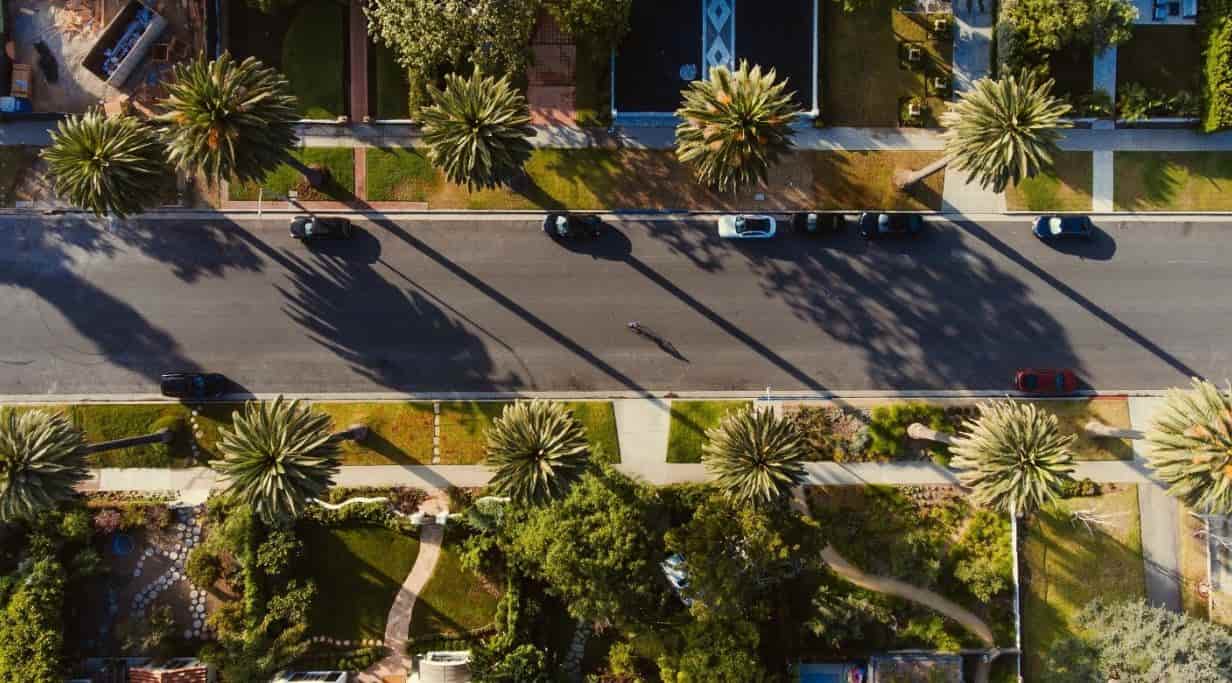 How to Make Packing Easier in Los Angeles
One of the best places to get packing supplies in the Los Angeles area is Box City. Not only will you find materials for moving, shipping, and packing at Box City, you'll also discover they have an array of boxes to fit all of your needs – from corrugated and standard moving boxes to jewelry and gift boxes. You can find Box City locations all over the LA region.
If you're seeking eco-friendly moving boxes that also fulfill your packing needs, try UsedCardboardBoxes.com. The site has a large selection of used moving boxes and supplies, including bubble wrap, mattress covers, and packing tape. UsedCardboardBoxes.com also has pre-made moving kits, complete with everything you need for any size move.
For the ultimate green move, Rent A Moving Box offers rentable plastic moving boxes. The company delivers the boxes to you and picks them up when you're done with them. Plastic boxes are generally more durable than cardboard and are better for the environment since the company can reuse them hundreds of times. Rent A Moving Box boasts plastic boxes are a faster, cheaper, and greener way to move.
Pro Moving Tips in Los Angeles
There are two things people know for sure about Los Angeles: it's pretty hot, and very crowded. It can be hard to navigate a city with over 4 million people, despite its sprawling layout. It's no surprise  Southern California is warm and busy, so don't let it hinder moving day for you:
If you're moving out in the summer, keep in mind LA gets extremely hot and dry between May and September. Stay hydrated, put on sunscreen, and avoid moving in the middle of the day if you can.
Parking on the streets of Los Angeles (especially downtown) isn't always easy. Cars often get towed and ticketed on the streets of LA, so be careful where you park and idle when loading up your car or truck.
Bonus Tip:
LA's busiest freeways are I-405 and I-10. Avoiding traffic is tough, but the 405 and 10 are especially brutal (if you can get there via the 90, that's your best bet!).
Who has time to pack in the City That Never Sleeps? New Yorkers are busy, so these moving tips will help take your mind off packing, so you can focus on more important things.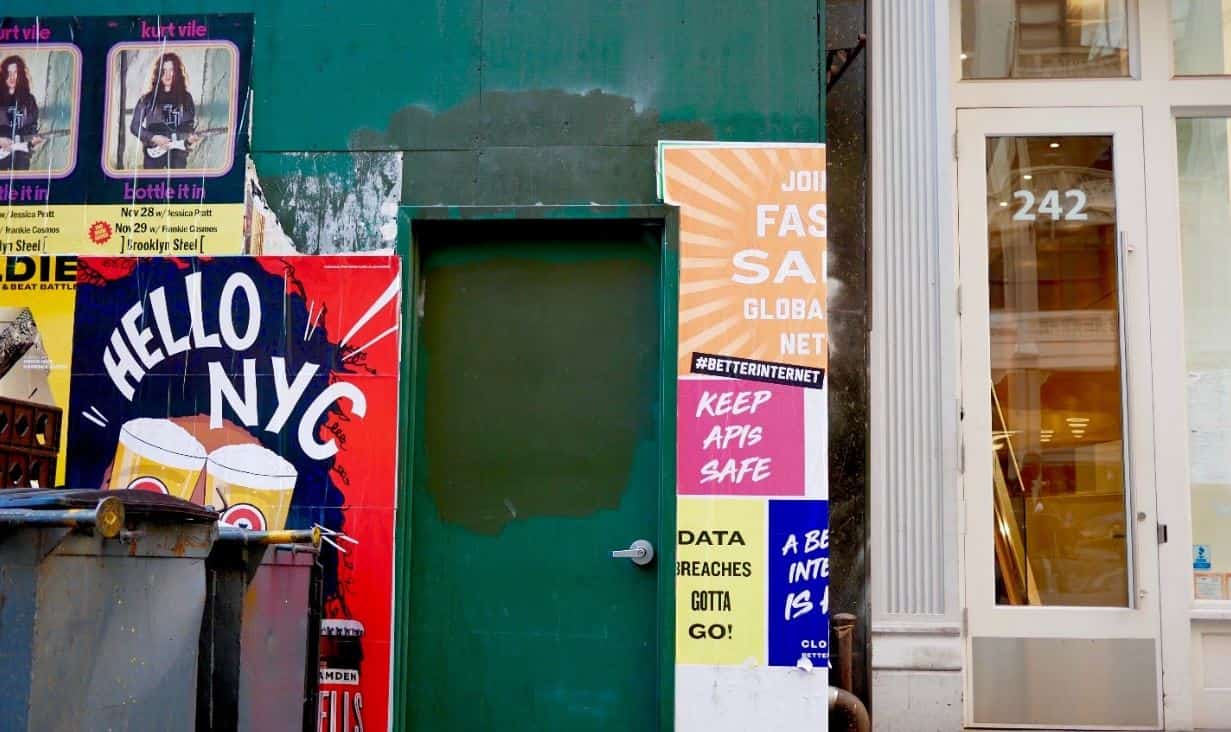 How to Make Packing Easier in New York
Hauling moving supplies around NYC should be an Olympic sport. Luckily, you can have boxes delivered to your door with companies like City Moving Boxes. You can order online and purchase moving boxes, various supplies, and even pre-made moving kits (they even offer free same-day delivery).
Home Depot also offers same-day delivery and in-store pickup for moving boxes and supplies.
New Yorkers are always looking for new green initiatives. Renting plastic moving boxes is an eco-friendly and reliable way to move. You can have plastic boxes delivered to you and picked up when you're done from these companies:
Pro Moving Tips in NYC
Even if you order moving materials online, there's a chance you'll need to run to the store of miscellaneous supplies when packing up. This can prove to be challenging in a city where over half the population is car-free.
If you want to avoid carrying items on the subway or bus, you can always try:
Ridesharing: Apps like Uber and Lyft make it easy to get from point A to point B without the hassle of public transportation.
Taxis: If Uber and Lyft aren't your thing, you can also order yourself a cab in advance. This saves you from frantically trying to wave one down when your hands are full:
Bonus Tips:
Buy a mattress cover so it stays clean on dirty city streets.
Disassemble large furniture pieces that need to be carried down stairwells.
New Yorkers are known for leaving furniture behind in apartments. Check with your landlord before leaving anything behind (and you might want to make sure your next apartment is clear of others' belongings!).
Miami is a warm, culturally enriched tropical paradise, but if you are ready to move on to different horizons, here are some tips that can help smooth out your journey.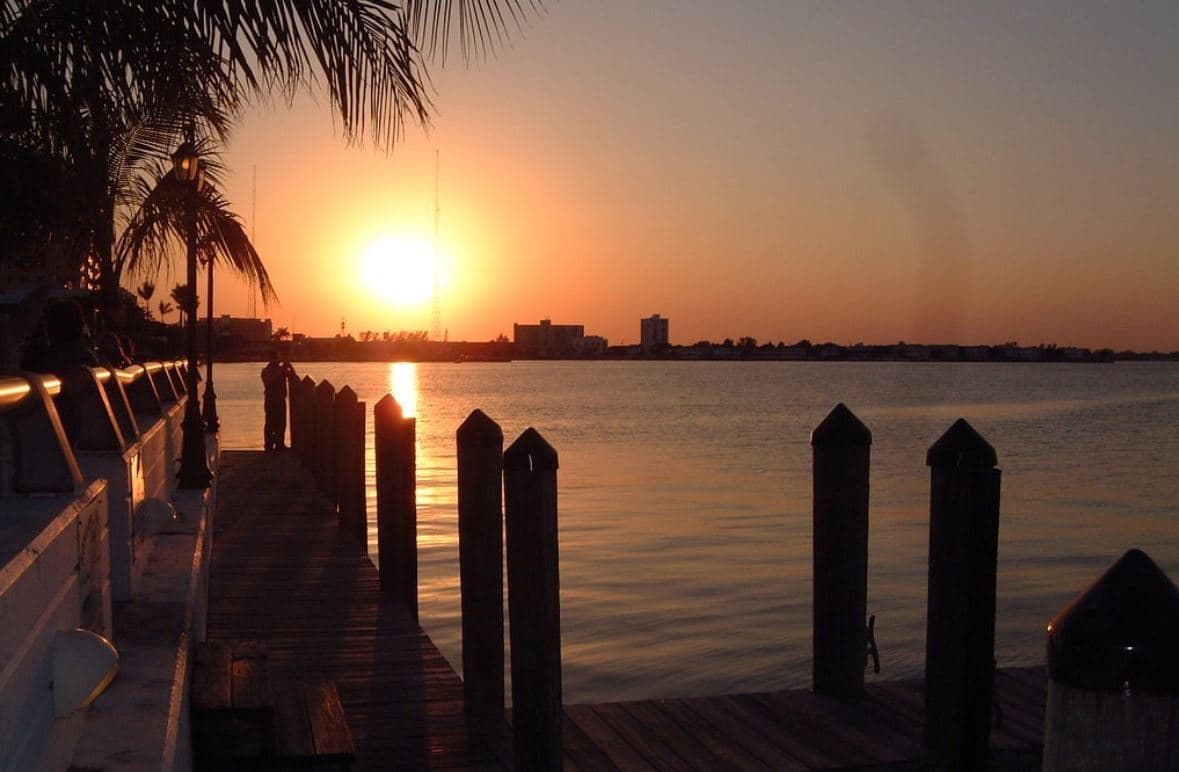 If you want to go easy on the environment which makes sense and doesn't leave too much of a footprint, try buying used cardboard boxes. Buyers and sellers can go to www.boxcycle.com, plug in their zip code for some of the lowest prices for used boxes being sold in the area.
What's better than low prices? Free is better. Go online and visit www.freecycle.org. Many posters are happy to give away boxes they no longer need.  Online forums such as Craigslist or Nextdoor may also have posts from others trying to get rid of boxes.
If you can't or are not interesting in moving yourself sign up with Miami Movers For Less, a local Miami moving company which also offers free estimates and insured manpower to meet your moving needs.
Pro Moving Tips in Miami
When moving electronics such flat screen TVs, specialty boxes from ULINE or Home Depot will be worth the investment. Your items will fit snugly, so there is less chance of damage.
Packing is always a chore, so start in a room that is utilized least, such as a guest room. That way you won't miss the contents if your move falls behind schedule.
It is difficult to get something done with the sun beating down on you. Miami is hot and humid so make sure the bottled water is accessible and stay hydrated.
Using the Metrorail, and elevated rail system, will get you where you want to go, without the hassle of using a personal vehicle.
Bonus Tip:
Evaluate the cost of moving big items, such as pianos and pool tables. The cost of moving these specialty items can put a significant dent in your budget. Craigslist can come in handy when selling the old items and purchasing replacements at your destination.
Oakland
When you're moving out of a busy city like Oakland, you can face a lot of challenges. From heavy traffic to loading up a moving truck on a busy street, moving out of a metropolis can be nerve-wracking. So, what are some of the ways you can make the process easier?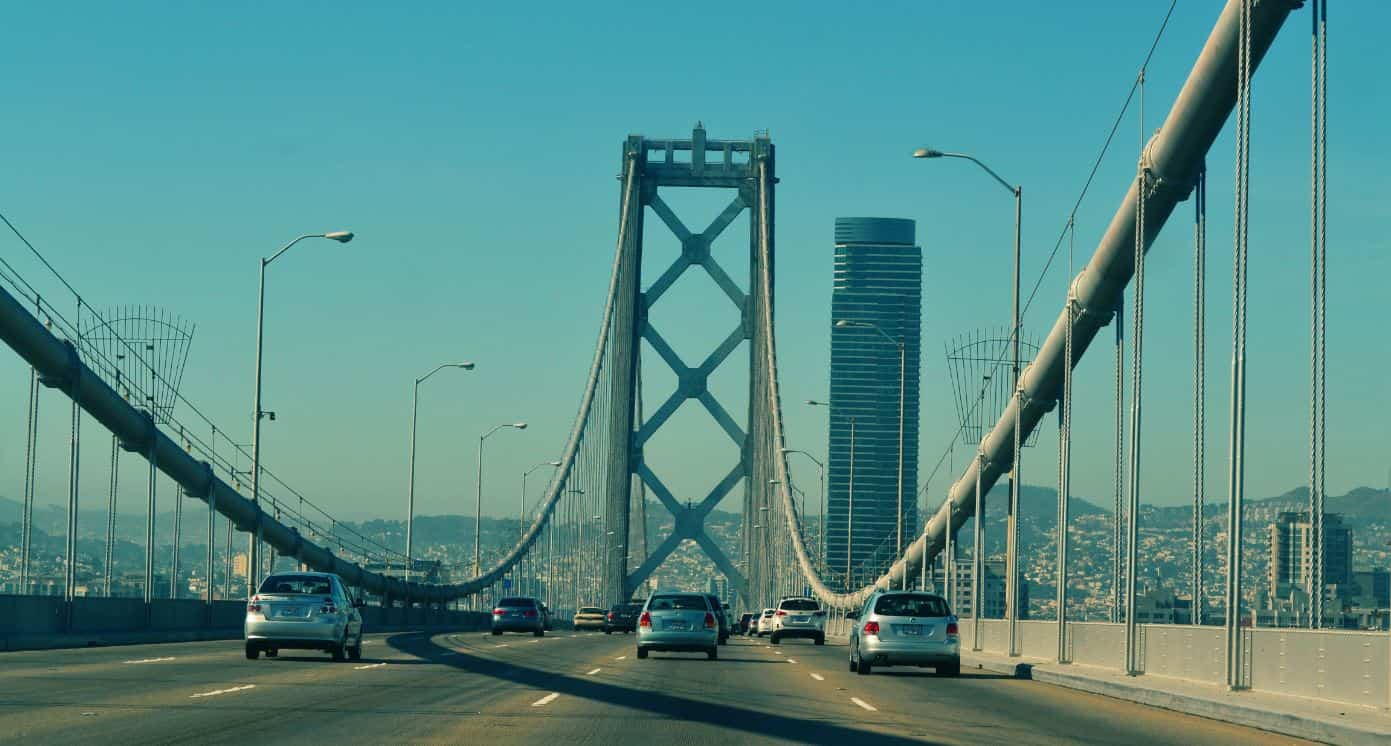 Get Rid of Your Excess Junk in Oakland
Everyone knows a move is easier if you have less to move from the get-go. Before you pack everything up in boxes, consider donating the things you no longer want. It'll make your move a lot simpler.
You can donate clothes, books, and other items at these locations throughout Oakland:
Of course, some of your old possessions are destined for the garbage instead of the consignment store. Thankfully, Oakland has many options for junk hauling services.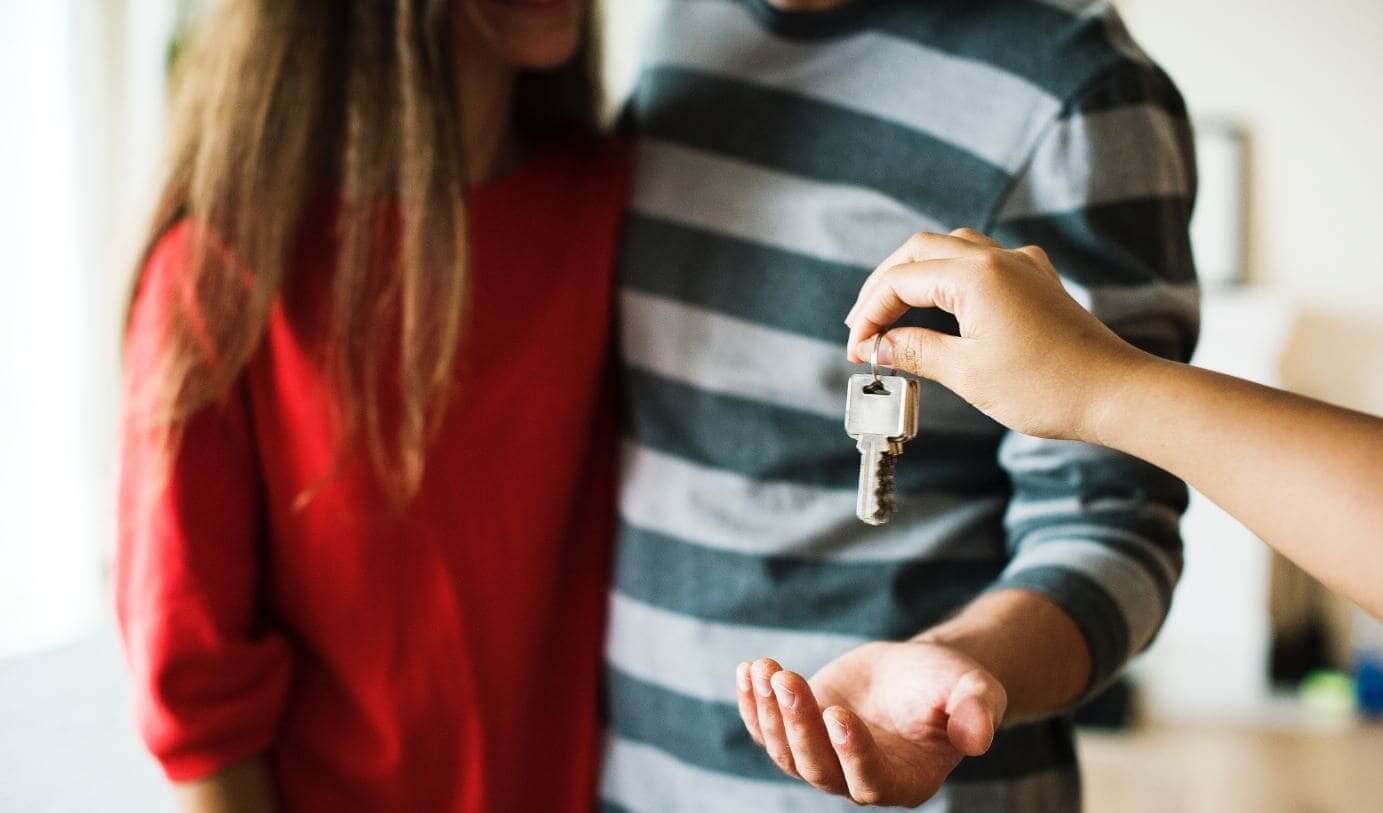 Pack Everything Up and Move Out of Oakland
When it comes time for you to pack up all your things, the first thing you need is boxes—and a lot of them! There are many places to find boxes around Oakland at affordable rates. Many businesses even offer eco-friendly or reusable options.
Tips for Moving Out of Oakland
When it comes to moving out of Oakland, there are a few things to consider. Moving in a city can be difficult — especially in an area that can be warm throughout much of the year.
If you get a storage unit, make sure it's air-conditioned even if you are just storing furniture. Extreme heat can damage storage items in a short time. Also, inspect your storage unit for wasp nests or ant colonies. You don't want to discover new houseguests rooming in your furniture.
Take advantage of services all around the Bay Area, not just in Oakland. These include ride sharing services, packing supplies providers, and clothing donation centers. They can help you make your move smooth and easy.
Bonus Tip
Recruit family and friends to help you move. A large party can make moving fast and easy.
The Theme Park Capital of the World can be hot and humid as it's built on the Florida wetlands. These packing tips will help ensure your belongings don't suffer, and you're able to leave Orlando without a sweat.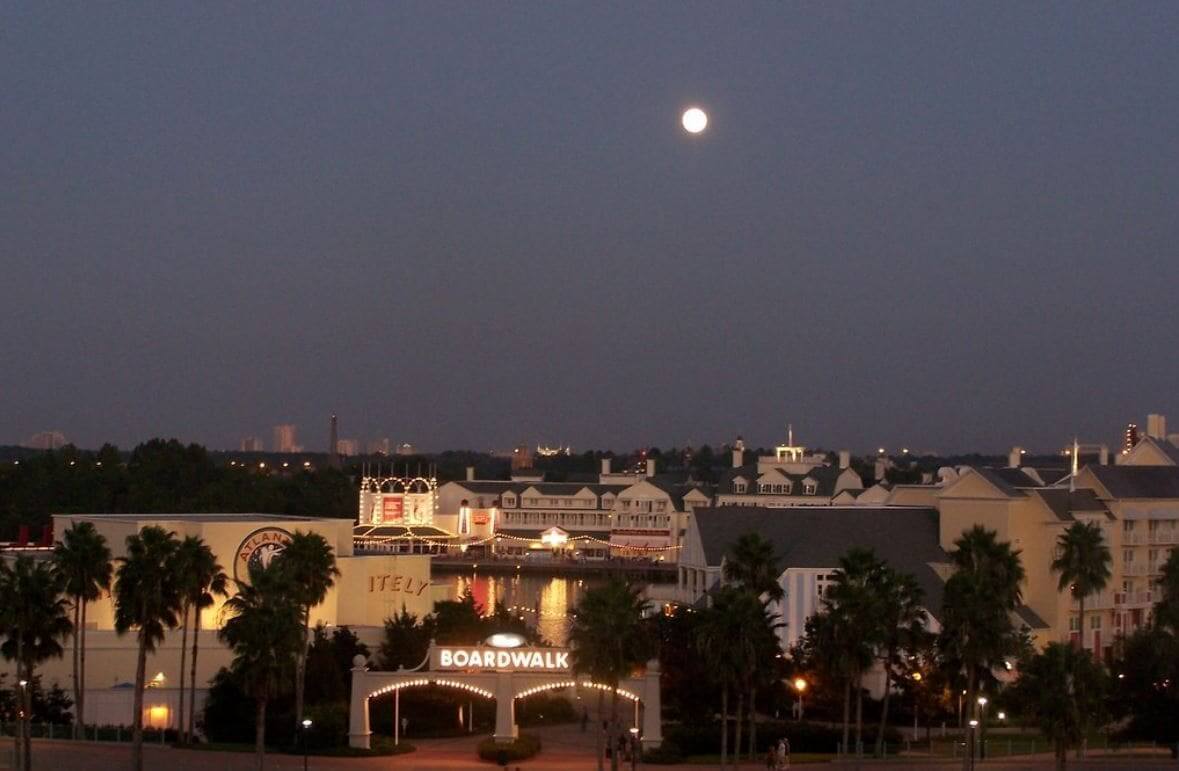 With a busy schedule, who has time to drive around and shop for boxes, packing material and moving blankets? Order your boxes from BringMeBoxes, and they will deliver your supplies to you within 24 hours, leaving your free to run your other errands.
Friends of the environment can head to Boxcycle to purchase used boxes at reasonable prices. The website offers users the ability to buy or sell their boxes to meet demand.
Visit any local Orlando grocery store, such as Publix, any department store or even your local Walmart, and you will find an abundance of boxes in the dumpster behind the store. After a quick conversation with the manager, you could end up saving a bit of money if they agree to hand them over.
Pro Moving Tips in Orlando
Make sure umbrellas are easily accessible if moving over the summer. Orlando is susceptible to having clear skies, with bouts of downpours disappearing in minutes, almost every summer afternoon.
Rush hour in Orlando begins when the theme parks close. Check park closure times to avoid being caught in a jam. Stay clear of moving during rush hour. Your schedule will be seriously impacted, and you will spend a lot of time just sitting in traffic.
Be aware of your surroundings. The alligator population in Orlando is very high. You don't want to accidentally leave the door open on moving day, only to have an unwanted guest.
Bonus Tip:
Your choice in moving footwear can significantly influence your moving experience. Invest in comfortable closed-toed shoes with good grip to safely load boxes and belongings.
Philadelphia is a thriving city with a vibrant culture, trendy neighborhoods and plenty of work opportunities. But if the city isn't right for you, or you have to move on for other reasons, here are a few pointers for making moving out a little easier.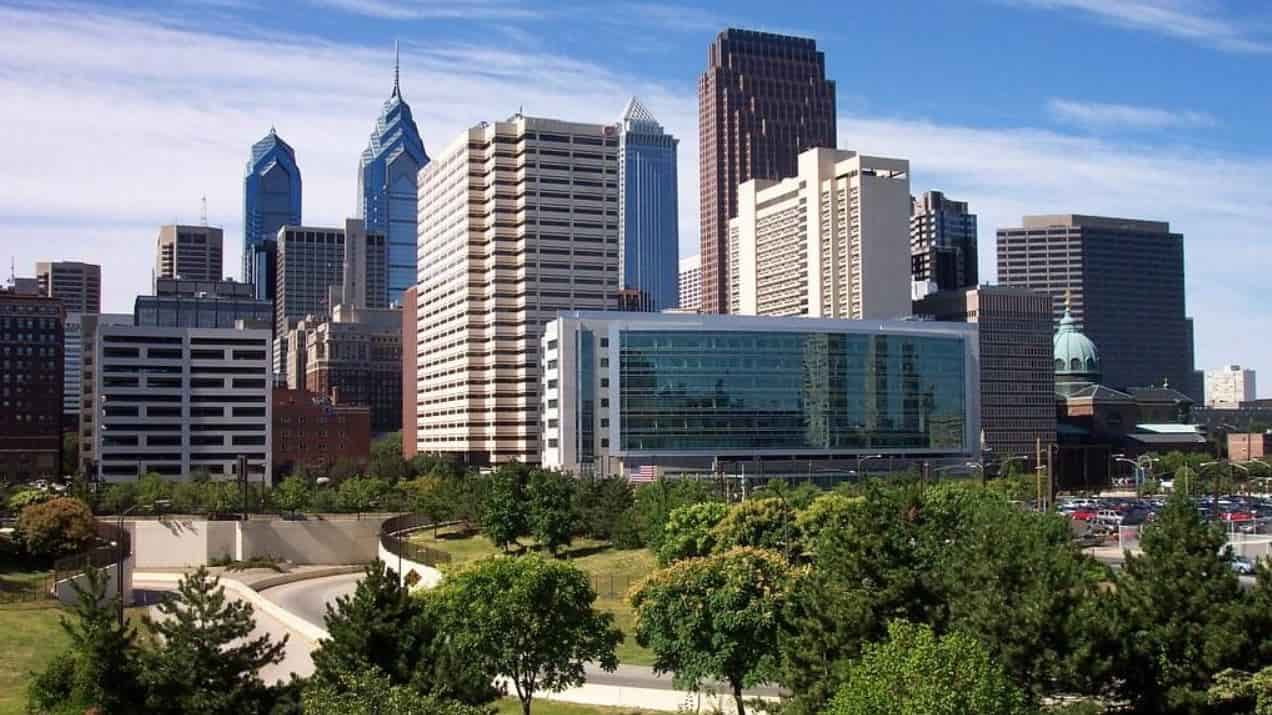 How to Make Packing Easier in Philadelphia
Moving is expensive. To save money on packing supplies, hop on U-Haul's Customer Connect platform to find free boxes from U-Haul customers who have recently moved to the area. Freecycle.org is another excellent option for finding free moving supplies, and by recycling, you'll be helping out the environment at the same time!
Are you trying to cut down on the number of belongings you'll bring with you? Instead of throwing items out, you can donate them to charitable institutions like Goodwill and the Salvation Army. Alternatively, you can sell your items on Facebook's Marketplace or Craigslist to get a bit of spending money you can enjoy in your new home.
Pro Moving Tips in Philadelphia
Between limited street parking, changeable weather and the city's intense rush-hour traffic, moving out of your Philly home isn't always easy. Before your moving day, make sure you're prepared with these tips:
Philadelphia gets 47 inches of rain per year. Check the weather and be prepared with umbrellas and raincoats in case of a storm.
Summers in Philadelphia get hot, and downtown areas are typically warmer than the suburbs. Keep your skin safe with sunblock, and stay hydrated, especially when loading your boxes into a moving truck.
If you're a city dweller without a car, and you're moving from one downtown apartment to another, riding the bus back and forth is less than ideal for both you and your belongings. Instead, we recommend using a program like Uber Hire, which lets you hire a single Uber vehicle for the whole day, with unlimited stops and clear pricing to fit your budget.
Bonus Tips:
Are you moving a TV, computer or other large electronics? If you don't have the original packaging, get a specialty box from Home Depot or U-Haul to protect these valuable items.
Plan ahead. Before you pick up your sofa, bed frame, bookcase or any other large furniture pieces, make sure they can easily fit in your elevator or down the stairs. If you're unsure, use a tape measure to measure the furniture and the space it needs to fit through, so you don't end up getting stuck!
Are you moving away from San Antonio to a new city? Moving out can be a stressful process, but the following tips will help make your moving day run smoothly.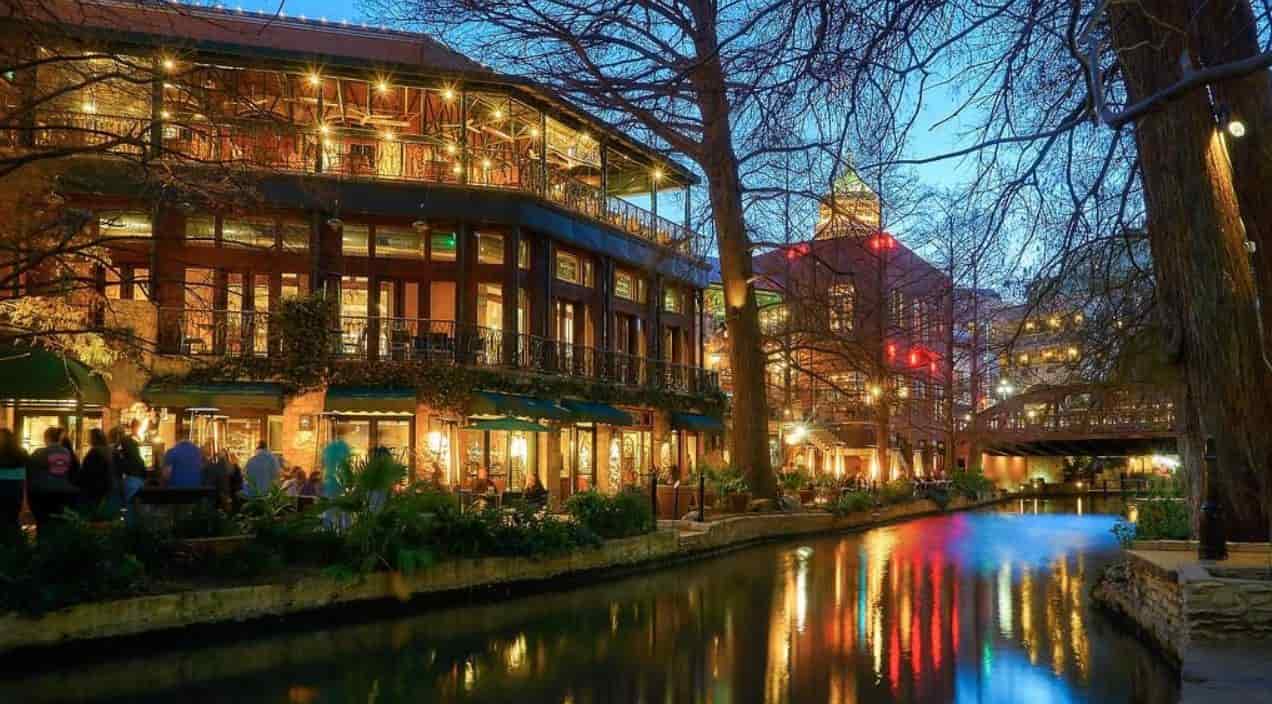 How to Make Packing Easier in San Antonio
Packing supplies are essential for keeping your belongings safe during your move. For professional-grade moving boxes in San Antonio, stop by your local Home Depot or Lowes. You can also find new and used boxes at these local San Antonio businesses:
If you have furniture or other belongings you don't want to take with you, there are several options for donating your goods in the city. Goodwill donation stations accept everything from clothing to desk lamps to mattresses and sofas at select locations.
To help other families in San Antonio, you can also give home goods like dishes, silverware, and cleaning supplies to SAMMinistries, a local non-profit that helps families transition out of homelessness. Check Sam Ministries for a full list of accepted items.
Pro Moving Tips in San Antonio
There's always something going on in San Antonio, which means the city has a constant stream of traffic and highly limited street parking. Since you likely won't be able to spend all day packing your moving truck, here are a few tips to save you time.
Measure doorways, elevator spaces, stairwells, and your furniture. You don't want to get stuck and lose precious time trying to fit your mattress through a tight doorway.
Break down any furniture pieces you can ahead of time. The more prepared everything is to pack, the more quickly you can fill your truck, which means you'll avoid a hefty ticket for overtime parking.
Remember to take a breath in between trips, and keep yourself hydrated. Moving is hard work, and getting exhausted will either slow you down or lead to mistakes.
Bonus Tips:
Purchase a mattress cover to protect your mattress from tears, as well as outside dirt and debris.
Ask family and friends to help you pack. It'll make the work go by faster, and you might even have some fun. Plus, you can always pay them with pizza!
When it's time for you to move on from San Francisco, you might feel overwhelmed. Not only are you leaving your home, but you also have a mountain of packing and cleaning to do.
How to Make Packing in San Francisco Hassle-Free
One of the biggest problems people face when moving anywhere is packing their things up in boxes. It can be a wake up call to realize how many things you actually own — and how many boxes you need. Many chain stores like Home Depot offer affordable boxes. You can even have them delivered straight to your home.
There are also businesses like MakeSpace that take the work out of both finding boxes and moving your things. For a fee, they'll deliver moving boxes to your door. You pack, and when you're ready, their movers will return to put your possessions in a storage unit, truck, or new home. Considering the difficulty of moving in San Francisco, why not hire professionals?
You can also find eco-friendly and reusable moving supplies and services at: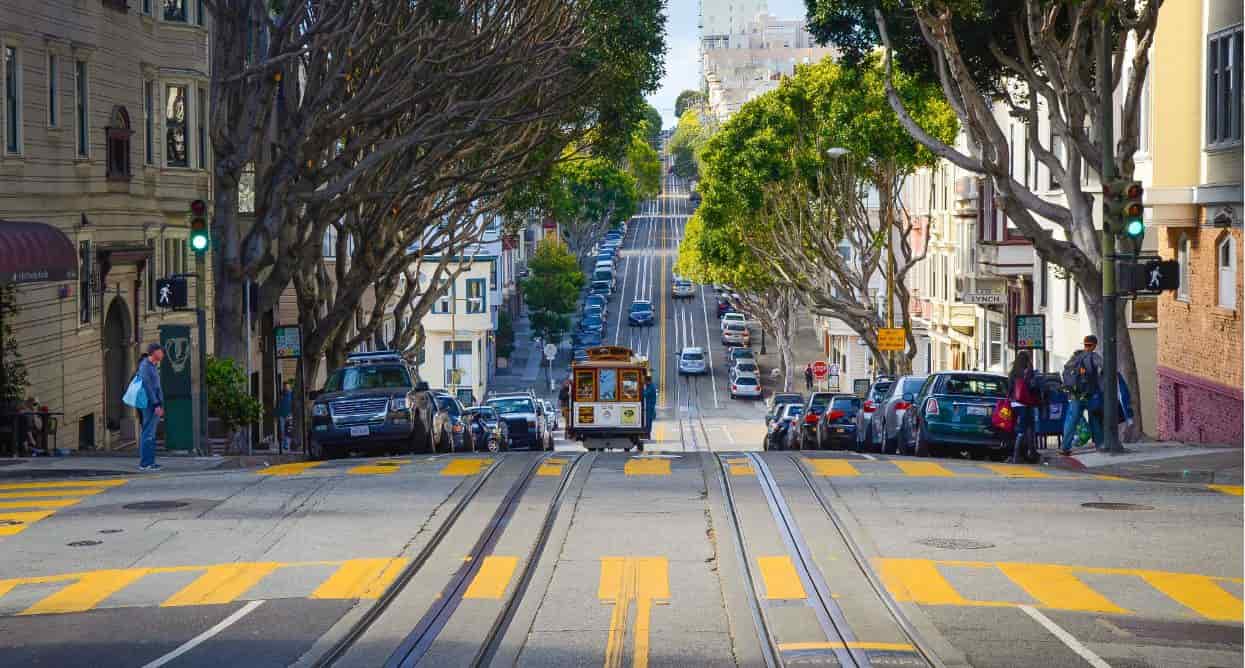 Tips for Moving in San Francisco
Those urban streets are tough when it comes to moving, especially considering San Francisco's famous hills. One thing's for certain: You need a vehicle. If you don't have one, ask a friend to help you out. You also could rent a truck or hire a professional moving company for the ultimate moving experience.
Bonus Tips:
Moving large items, especially in the crowded city or in narrow apartment hallways, can be dangerous. Recruit some friends or hire movers to give you a hand. You may also want to let your neighbors know what's going on, so they can stay clear of the hallways if possible.
Make a plan for safely getting large pieces of furniture out to the car, especially if you don't live at ground level. This might mean taking furniture apart or creating a detailed moving plan with your helpers.
Moving out of your home can be overwhelming anywhere, and San Jose is no different. Thankfully, there are dozens of resources that can help you make your move smooth and worry-free.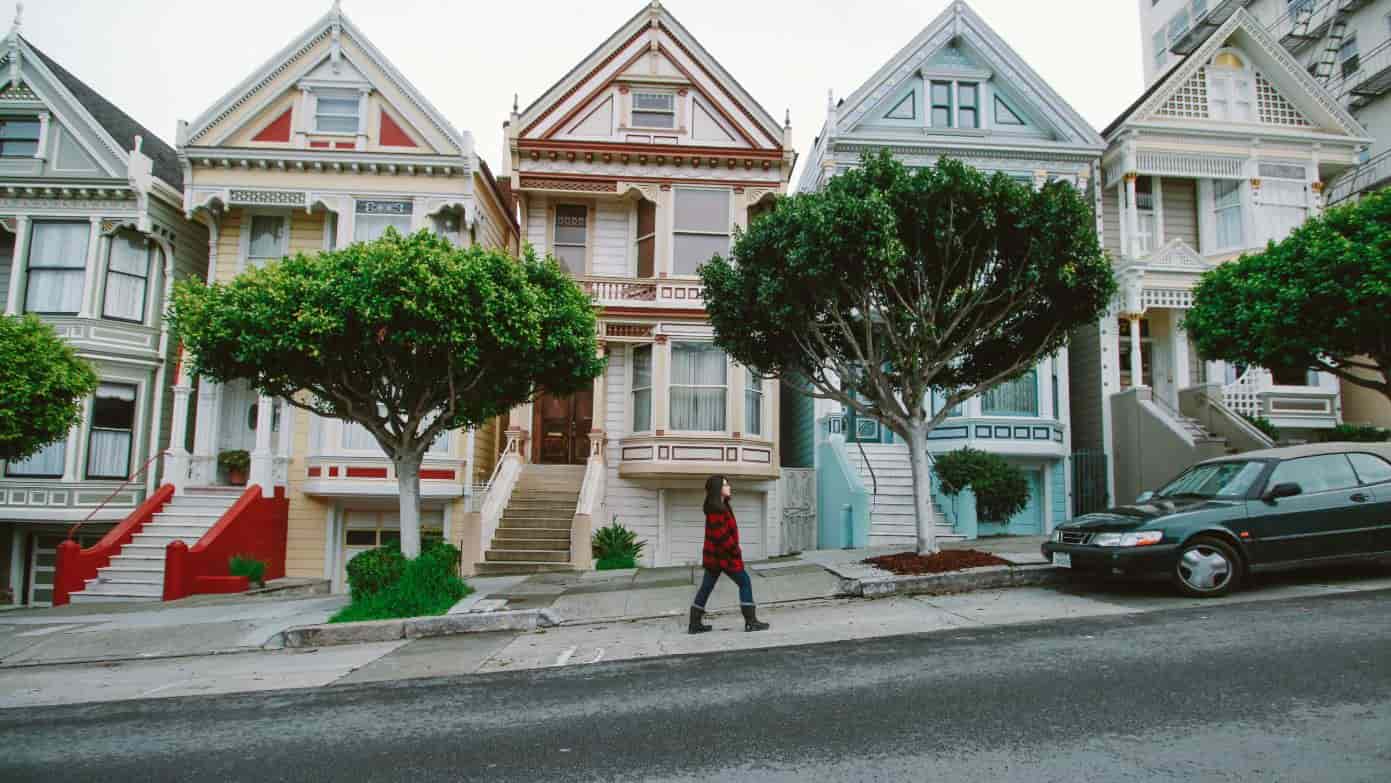 Stress-Free Packing in San Jose
The first step, of course, is finding packing boxes. San Jose has many places where you can find cheap moving boxes in a variety of materials. This includes cardboard as well as green and reusable materials. You can also find services that will rent moving boxes to you for a fee.
Reusable boxes are an excellent choice if you don't want to throw away large amounts of cardboard or if you're moving in wet weather. There's also the added benefit of making less of an environmental impact.
Places to get moving boxes in San Jose include:
Moving Out of San Jose
Of course, once you've packed up all your things, you need a way to get them to your new home. Maybe you're the kind of person who likes to do everything themselves. Or maybe you'd rather hire professional movers to make your move seamless. You can get all your boxes to your new home in just a few hours for a hassle-free move-in. It's an investment that pays off.
Pro Moving Tips in San Jose
It's no secret that Southern California can be hot and dry. When you're walking back and forth and carrying heavy boxes, you may become dehydrated before you even notice it. Make sure to drink lots of water while you work.
Parking on the street in San Jose can be tricky. Make sure you are parked in a clear zone to avoid getting a ticket.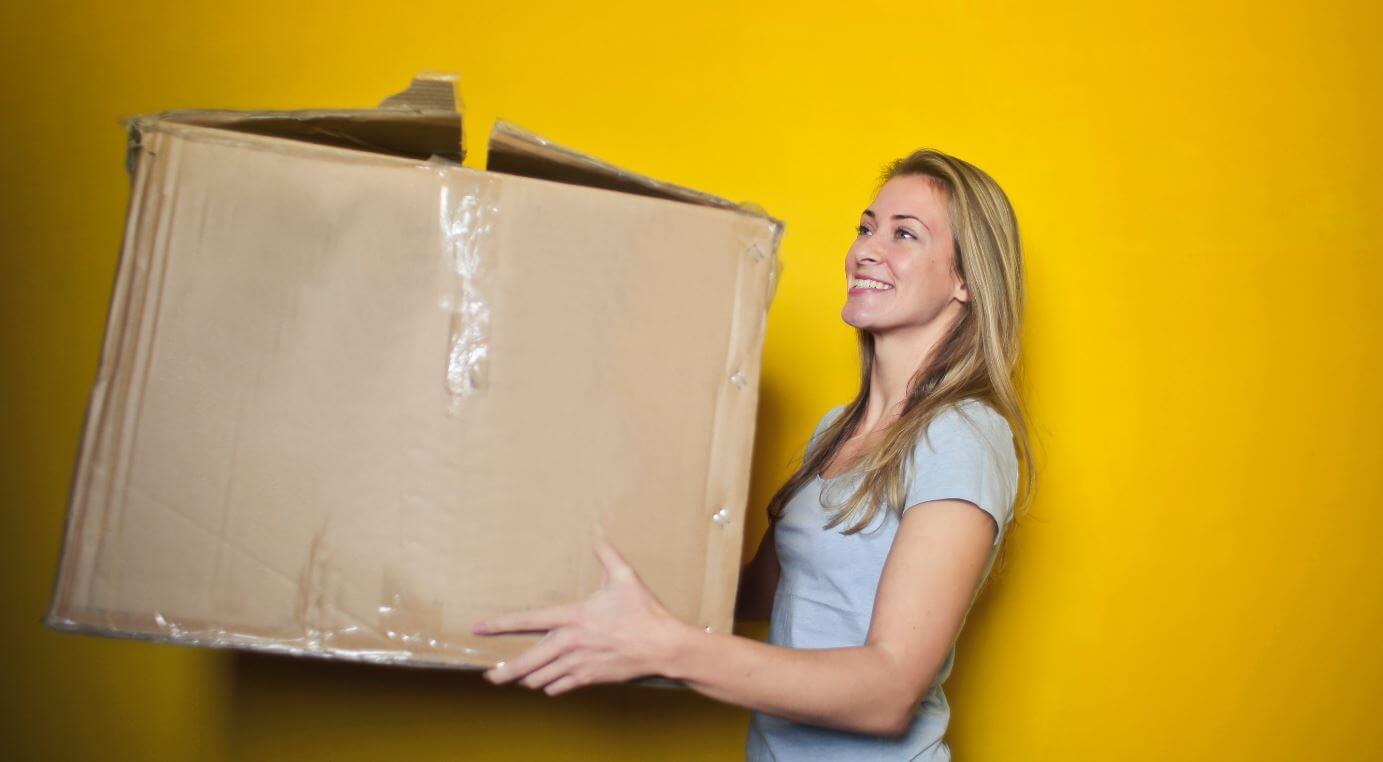 Bonus Tips:
Have a team of friends and family (or professional movers, if you prefer) to help speed the process along, so your possessions aren't sitting in the city street. This way, you avoid unnecessary exposure to dirt, theft, and damage.
Make sure any trucks or storage units you use are air-conditioned. Furniture can get damaged quickly in extreme heat. You'll also be more comfortable while moving.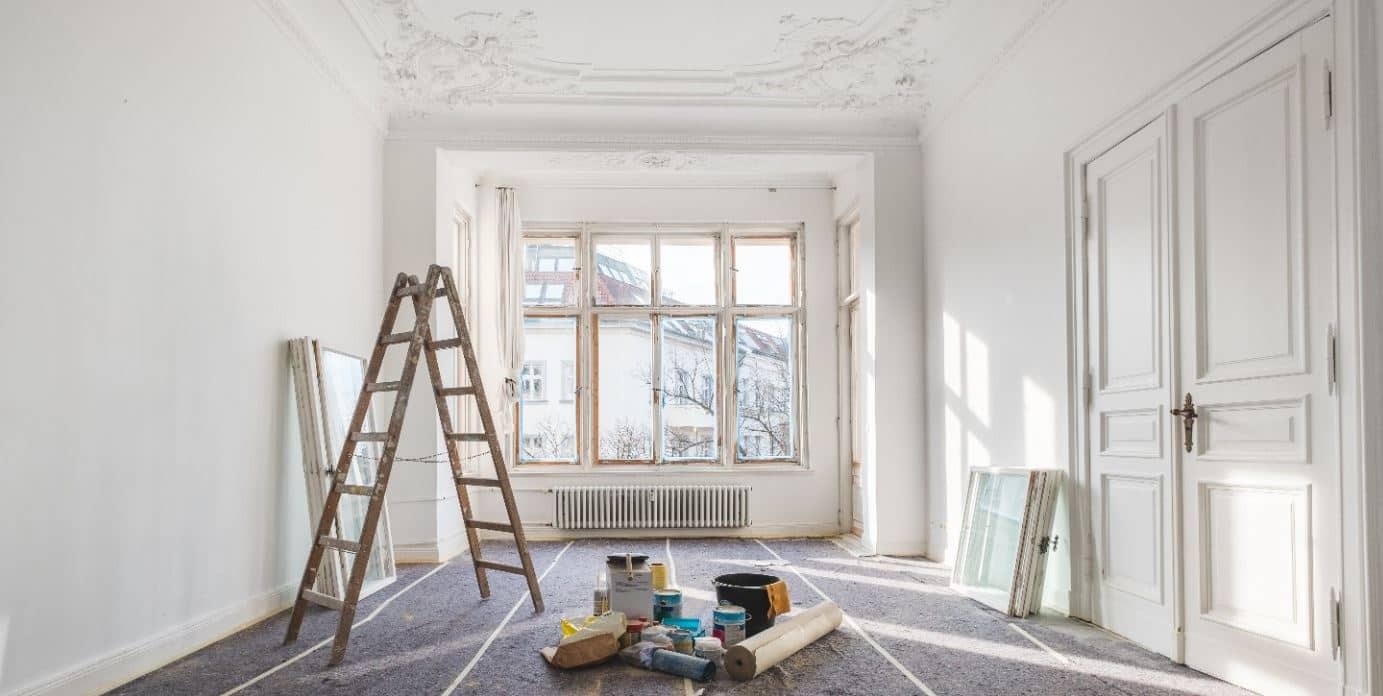 Take a deep breath: you're fully equipped with the knowledge you need to pack and plan for your move. If you haven't already, be sure to book your moving crew as far in advance as possible.
Compare quotes from local moving companies and book your mover with Move Matcher!