Atlanta is one of the most exciting cities in the country. It's quickly becoming increasingly relevant in film production, as more and more Hollywood productions are outsourcing to Atlanta. Of course, it's also home to the hottest hip-hop scene in the country, birthing the super group Migos, Rapper/Actor Childish Gambino, and many more popular acts.
As the city becomes more prevalent in pop-culture, its population is also ever-increasing. In the last year, the population has grown by over 10,000. A lot of these new members of the community just so happen to be wealthy, as well. So, as one could guess, the cost of living, including rent prices, is also getting higher.
The greater metropolitan area of Atlanta is the 9th biggest in the country, and as well all know; the bigger the population: the higher the rent prices. So, we researched rent prices all across Atlanta to determine how it compares to the rest of the country and the state of Georgia, as well as how the rents are changing within the city.
Average Rent in Atlanta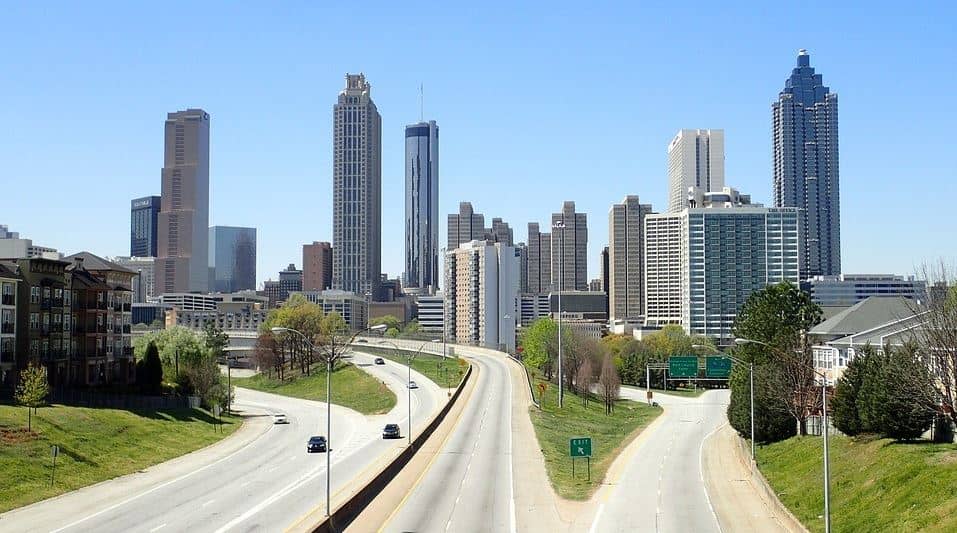 As of May 2019, according to Rent Café, the average rent in Atlanta was $1,379. According to Rent Jungle, though, as of April 2019, the average rent in Atlanta was $1679.
According to Rent Jungle, rent is rising rapidly and has already increased by 4.17% since last year. But rent doesn't wait an entire year to increase. In fact, it's almost constantly increasing, as crazy as that might sound. Even in the month before the April measurement was taken, rent had increased 0.12%.
This increase is surprisingly low, though, as the average monthly rent increase over the last year comes out to 0.35%. Hopefully, it will stay at this lower rate of 0.12%, but the statistics suggest that this is unlikely.
Atlanta Rental Prices by Neighborhood
As with any city, Atlanta rent prices change depending on which area you live in. There can even be drastic changes based on neighborhood, depending on a variety of factors, such as educational quality, public safety, average income, and access to public transportation. So, it's a good idea to know just how much your location choice is going to cost you.
According to Rent Café's most recent of average monthly rent, the three most expensive neighborhoods in Atlanta are:
Piedmont Park: $1,918
Sherwood Forest: $1,918
Atlantic Station: $2,143
So, Piedmont Park and Sherwood Forest are tied for 2nd, and Atlantic Station easily comes out in 1st. But if those places are too pricey for you, don't worry; there are plenty more inexpensive options to choose from. In fact, according to Rent Café, there are 20 neighborhoods tied for the lowest average rental price in the city, at $783 per month.
Those neighborhoods are: West Manor, Sunridge Construction, Southwest Atlanta, Regency Point, Pomona Park, Peyton Forest, Magnum Manor, Lynn Valley, Legacy at King Walk, Laurens Valley, Ivan Hill, Horseshoe Community, Harland Terrace, Green Forest Acres, Green Acres Valley, Fort Valley, East Ardley Road, Chalet Woods, Cascade Road, and Cascade Heights.
If you have a neighborhood in mind already and don't want to bother reading through all of those names, feel free to use the "find" feature on your browser to check if your potential spot made the cut.
Rent Jungle differs in their statistics, though, claiming that the least expensive neighborhoods in Atlanta are as follows:
Edgewood-Kirkwood: $1,222
Sandtown-Southeastern Atlanta: $1,220
West End: $1,202
Adamsville: $1,197
Cascade Heights: $924
Oakland City: $810
Some of these are even listed as the best millennial neighborhoods in Atlanta.
Atlanta Rent by Apartment Size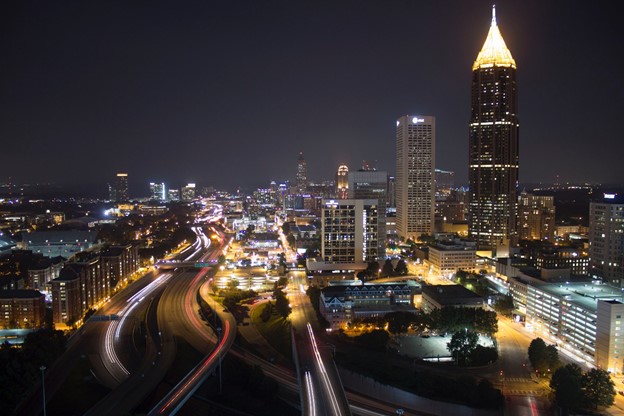 Even though Atlanta is certainly a popular city and fairly crowded as a result, it boasts a relatively large average apartment size. At 985 sq. ft. on average, you're getting a place that you can roam around in. For a city with a true population of nearly 500,000 people, and a greater metropolitan area population of 6.2 million, nearly 1000 sq. ft. of a home isn't too shabby!
That's plenty of space for all for your ideal couches, TVs, beds, and coffee tables.
According to Rent Jungle, as of April 2019, here are the average prices based on the number of bedrooms:
One Bedroom: $1,437
Two Bedroom: $1,852
And here are the most recent increases in rent based on number the of bedrooms:
One Bedroom: 0.9% and $13 over the last six months
Two Bedroom: 2.1% and $38 over the last six months
Since January 2011, prices for one-bedroom apartments have jumped from $878 to $1,437, and prices for two bedrooms have jumped from $1,147 to $1,852.
Apartments in Atlanta and the State of Georgia
According to Rent Café, when compared to nearby cities Decatur and Alpharetta, here's how Atlanta stacks up:
On average, Atlanta costs more than Decatur by $347, at $1,379 to $1,032
On average, Atlanta costs less than Alpharetta by $48, at $1,379 to $1,427
Atlanta, as the capital of Georgia, costs higher than the statewide average. According to allied.com, the average rent price is $880 a month. This means that the average monthly rent in Georgia is $499 less than that of Atlanta.
Prices in Atlanta and the U.S.
The United States as a whole is experiencing increases in rent, as prices for almost everything are increasing.
According to apartmentlist.com:
On average, the national average rent is increasing 1.5% annually, compared to Atlanta's 4.17%.
On average, a one-bedroom apartment costs $951 nationwide, compared to Atlanta's $1437.
On average, a two-bedroom apartment costs $1,180 nationwide, compared to Atlanta's $1852.
Of course, this is all to be expected, as Atlanta has a lot more to offer than an average United States city. There are amazing job opportunities, an incredible amount of culture, an exciting nightlife, and an assortment of delicious cuisine.
See what else is trending in Atlanta, and find out helpful tips about moving out of or into a place in Atlanta, as well as after you have moved!