New residents make their way to Washington, D.C. each year for a multitude of reasons: plentiful jobs in the government sector, historical sites, sensational dining options, and enticing shops and boutiques. Moving to Washington, D.C. means new opportunities and entertainment options, but also pricey housing as it's the 7th most expensive rental market, according to March 2019 statistics. The rent can be so high that some individuals even choose to reside outside of the District in the neighboring states of Virginia and Maryland.
As the 22nd most populous city in the U.S. with a 2019 population of 713,244, there are a lot of people living within D.C.'s 61 square miles of land. With this in mind, it's easy to see why Washington rent is so high.
We took a look at rental prices in Washington D.C. throughout its 131 neighborhoods to provide a distinct view of rental prices, how they've changed through time, and to compare the cost to other cities.
Average Rent in Washington, D.C.
In May 2019, the average rent for a Washington, D.C. apartment is $2,139 per month, according to Rent Cafe.
Rent Jungle showed in April 2019 the average monthly apartment rental was $2,360, a 2.16% rent increase from the prior month.
These prices are sure to be shocking to many people when they see how expensive Washington apartment rent is. However, this was not a large rent increase from the prior year, when the average rental price was only 2% less, according to Rent Cafe, or 4% less per Rent Jungle.
The average rent in Washington seems to only fluctuate a few percentage points from month-to-month and year-to-year, but the bottom line is Washington, D.C. apartment rentals are costly.
Washington, D.C. Rental Prices by Neighborhood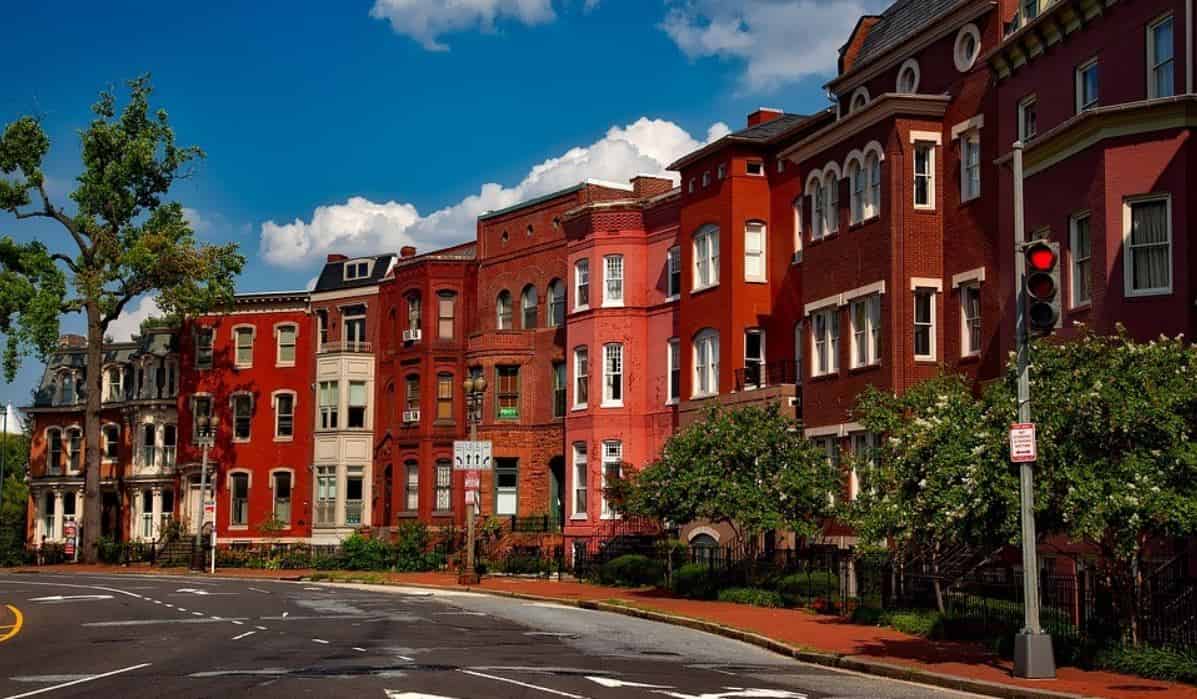 The rental prices throughout the city vary depending on the neighborhood. No matter what neighborhood you choose to move to, you're never far from the enticing aspects of the District.
The average monthly rent prices in the most expensive Washington D.C. neighborhoods are as follows:
Foggy Bottom: $3,061
Shaw: $2,823
U Street Corridor: $2,791
West End Washington: $2,735
Federal Triangle: $2,956
For those seeking the least expensive neighborhoods to rent an apartment in Washington, D.C., the options are:
Anacostia: $1,115
Deanwood: $1,223
Mount Pleasant: $1,696
Benning: $1,151
Benning Heights: $1,151
Benning Ridge: $1,151
The most expensive neighborhoods tend to be pricier due to their prime location within Washington. Foggy Bottom, for example, is along the riverside and contains popular dining and shopping spots, as well as the famed Kennedy Center.
Other popular Washington, D.C. neighborhoods to consider:
Capitol Hill: $2,640
Edgewood: $2,267
Woodley Park: $2,551
Southeast Washington: $2,254
Washington, D.C. Rent by Apartment Size
One way to economically rent an apartment in Washington is to choose a smaller unit. Finding a smaller apartment can put you in a great neighborhood at a more affordable rate.
The average size of a Washington, D.C. apartment is 742 square feet, which is a reasonable amount of space for single individuals who want to be in the center of the District. Living in the center of D.C. puts you close to practically everything due to many public transportation options, like the Metro stations.
A one-bedroom apartment in Washington has an average rental price of $2,155. This figure is a 4.22% increase from last year's rental rate.
For a two-bedroom apartment rental, the average rate in Washington is $2,846, which is a 5.62% increase from the prior year.
With these average Washington rent rates listed, renters can use these figures to gauge what they might find in the District. Keep in mind these rental amounts will vary depending on the exact neighborhood the apartment is located in.
Washington, D.C. Rent Trends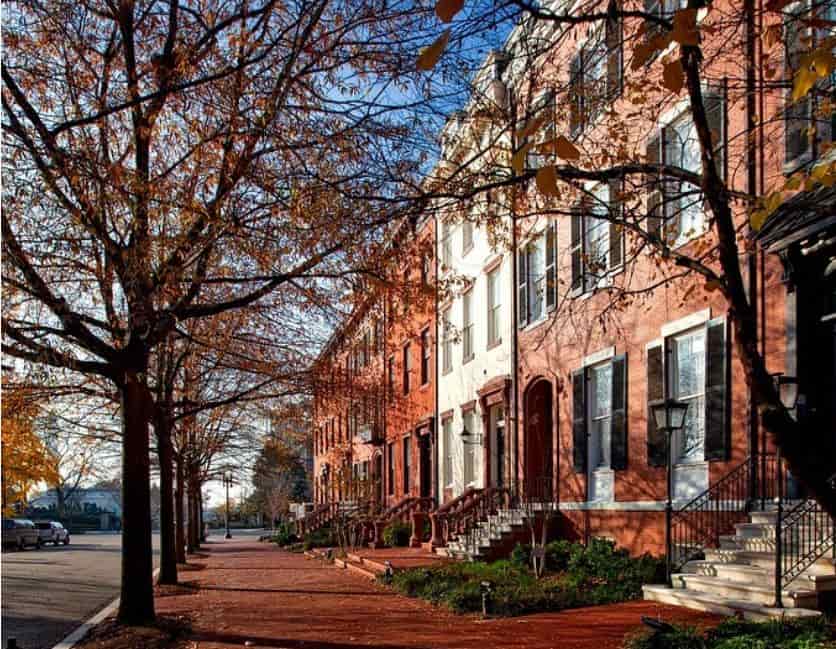 In addition to attracting a large rental population, Washington D.C. is also an extremely popular tourist location as the nation's capital. An impressive 22.8 million visitors made it to Washington, D.C. in 2017.
Washington D.C. apartment rentals are high in demand as a result of its tourism popularity and government job opportunities.
Apartments in Washington and the Mid-Atlantic
It's important to note how Washington rent compares with its Mid-Atlantic region counterparts. Rental trends in April 2019 showed the Washington, D.C. two-bedroom apartment rental average at $1,550, while these Mid-Atlantic cities showed the following averages:
Philadelphia: $1,170
New York City: $2,520
Arlington: $2,080
Although more costly than other areas, like the suburbs and countryside, Washington, D.C. rent prices are right in the middle of other cities in the Mid-Atlantic.
Prices in D.C. and the U.S.
When compared to other large cities throughout the U.S., Washington also comes in right in the middle of the comparisons. Some of the average monthly apartment rental amounts for other two-bedroom apartments in U.S. cities are:
Atlanta: $1,200
Chicago: $1,270
Austin: $1,430
Seattle: $1,660
Boston: $2,110
Despite the expensive price tag you might find with apartment rentals throughout Washington, D.C., the overall welcoming vibe of this location and its rich history make it an excellent spot for singles, families, millennials, and others to call home.