Boston's best neighborhoods for millennials are dramatically rising in popularity. The city's booming financial growth, incredible education and the massive job market has left many people looking for the best places to live in Boston.
Aside from the financial rent reasons, Boston is one of the most historically significant cities in the United States. Its streets are filled with monuments to the past ranging from statues to its unique architecture. If you're someone with an appreciation for patriotism or history, then you will love the best neighborhoods to live in Boston.
In this guide, you'll find the top-ranked Boston neighborhoods along with a Boston neighborhoods map. If you happen to be moving to Boston, you might want to look over our move in and after move tips specifically for your city!
Cambridgeport – Median Monthly Rent – $1,937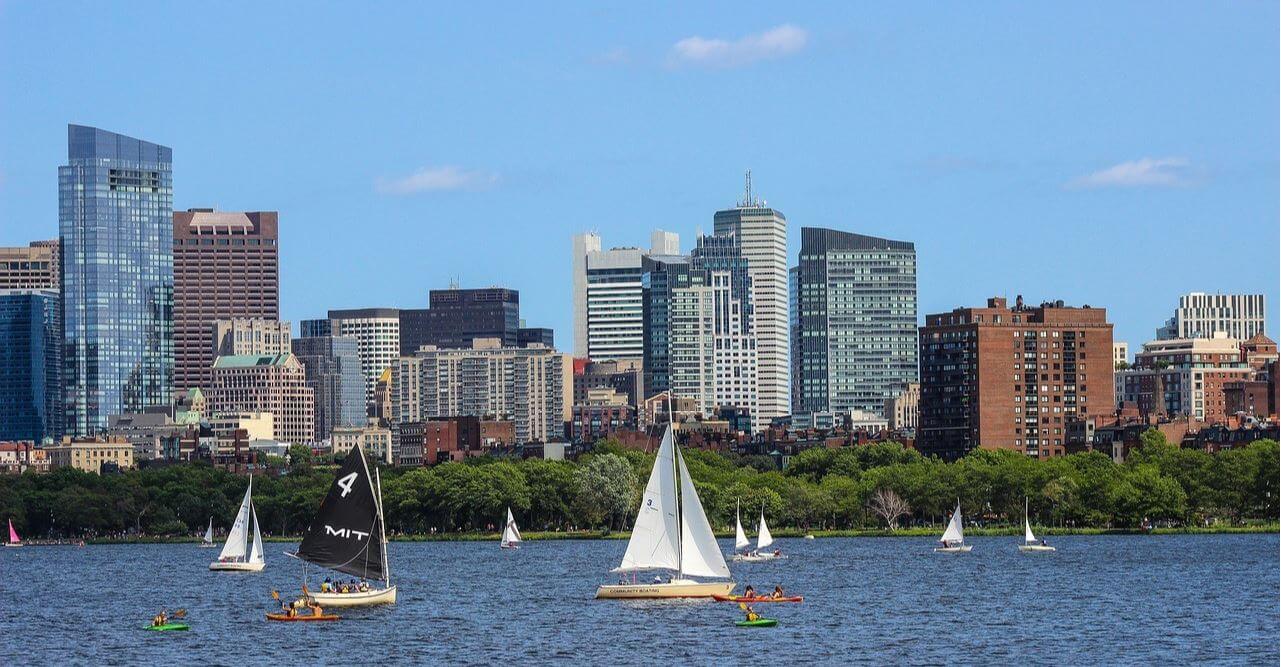 Cambridgeport is a beautifully designed area along the north side of the Charles River and is considered one of the coolest neighborhoods in Boston. It features rich apartments, streets of multi-family homes, a tight-knit community and a close distance to the heart of Boston.
Additionally, it scores high on the Boston neighborhoods safety scale and although it's not one of the cheap places to live near Boston, it still remains one of the best. If you want to be surrounded by Boston young professionals, then Cambridgeport is the right place for you.
East Cambridge – Median Monthly Rent – $2,058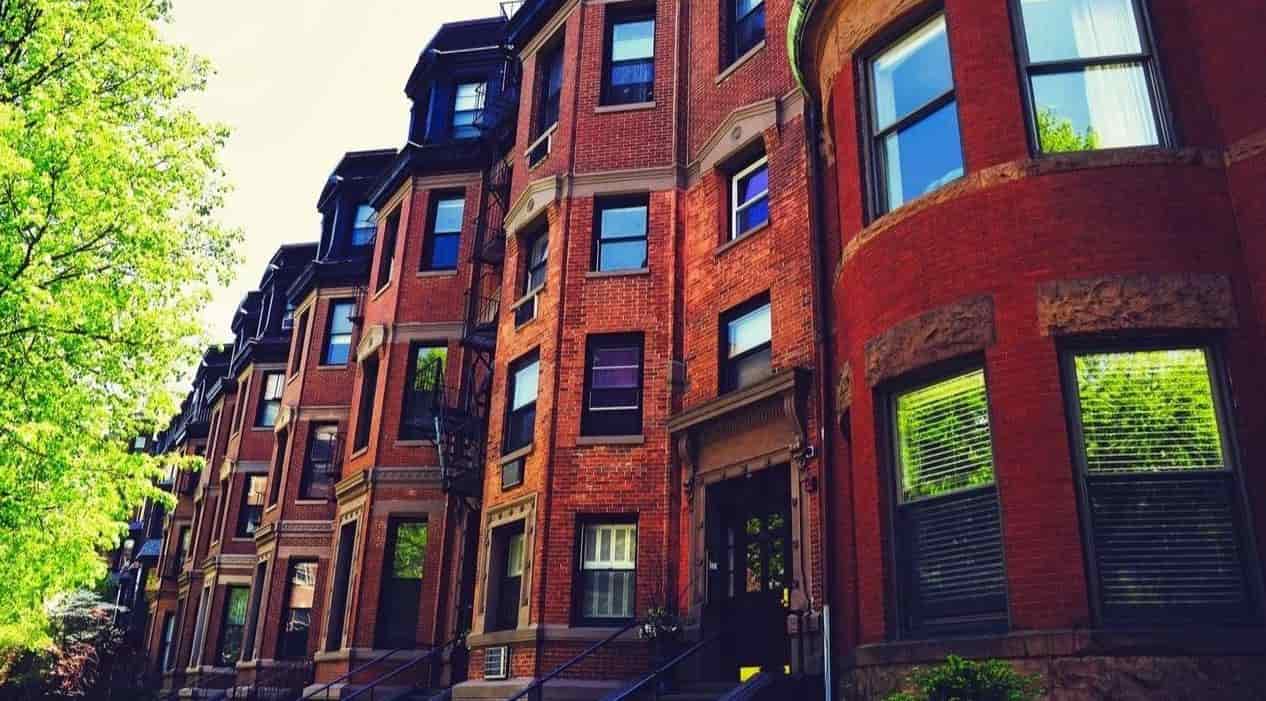 To nobody's surprise, East Cambridge is just slightly east of Cambridgeport but is significantly different. The area is more urban than its counterpart and is one of the best places to visit in Boston due to its proximity to the Boston Museum of Science and close travel distance to the heart of the city.
Additionally, due to its nearby universities, East Cambridge is one of the most hipster neighborhoods in Boston and consistently earns the top position on the best Boston neighborhoods for singles. East Cambridge is only a short drive from popular nightclubs such as Venu and Royale. If you're an extroverted millennial, this is the place to be.
Newtonville – Median Monthly Rent – $2,316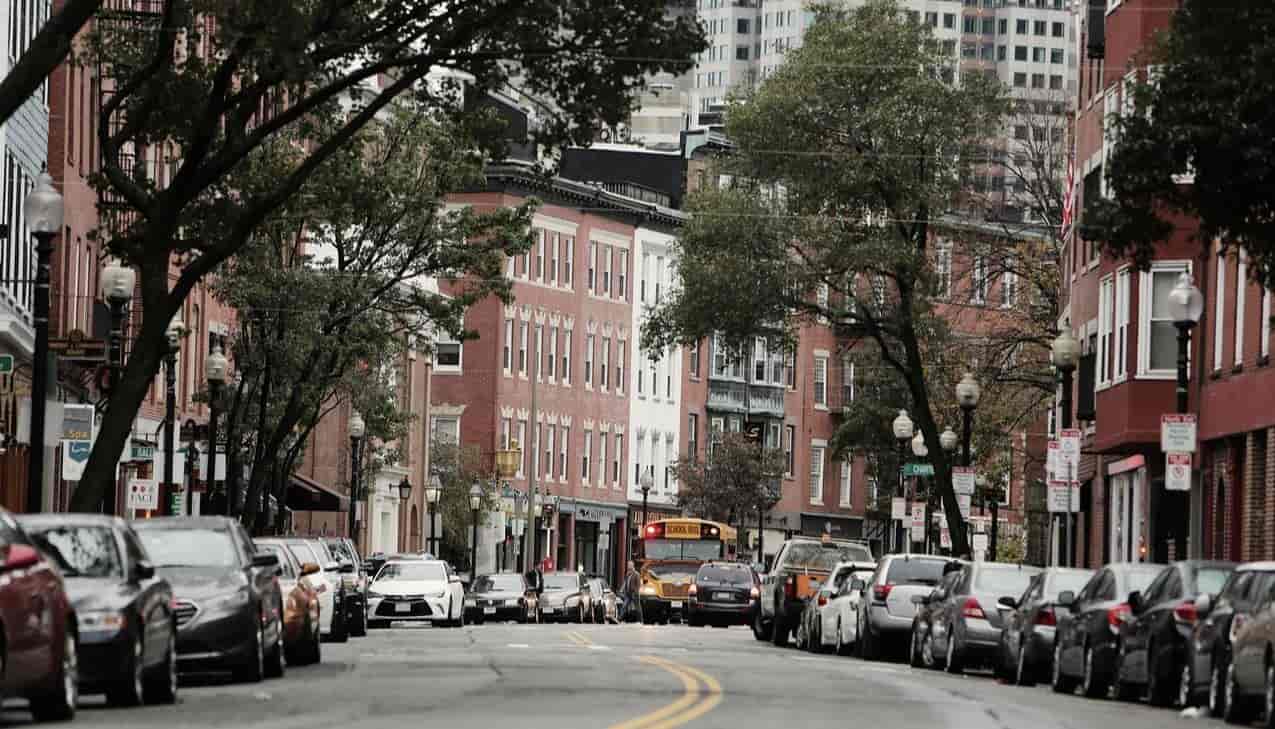 Newtonville is a small neighborhood in the suburbs of Newton. It's far enough from the heart of the city to afford a more relaxed pace of life and is among the best neighborhoods in Boston for young adults.
Newton's overall more expensive rental prices make it perfect for people who want to be surrounded by successful, like-minded professionals. It's one of the best places to live in Boston for families who are well off and a great place for networking. Additionally, rising real estate prices makes Newtonville one of the best neighborhoods in Boston to buy a house.
In Newtonville, you'll never find yourself Googling for places to eat in Boston because there's a wide selection of high quality restaurants such as Sycamore, The Capital Grille and Sangria.
Riverside – Median Monthly Rent – $1,489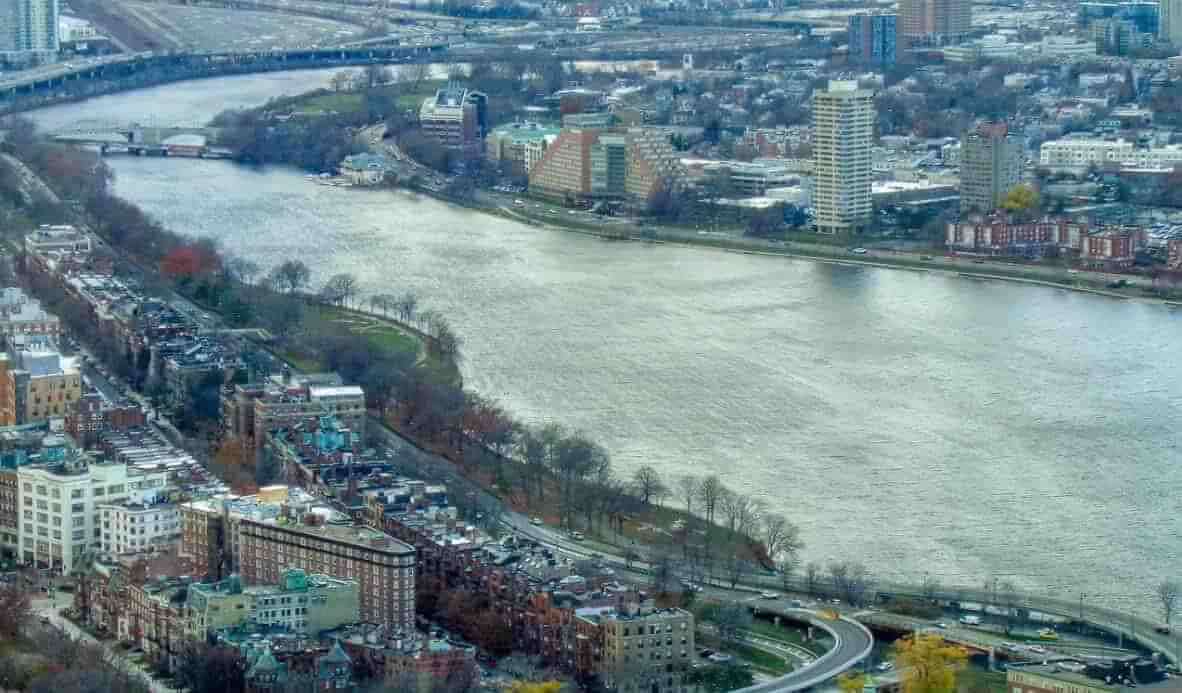 Riverside is adjacent to Cambridgeport and north of the Charles River. This neighborhood is within walking distance to Harvard University, and popular nightlife spots such as The Middle East and Downtown Allston. Compared to other locations, Riverside is one of the cheapest places to live near Boston.
Riverside is one of the up and coming neighborhoods in Boston for millennials. It's growing population is reflected in Boston consistently being ranked on the Top 10 Largest Cities in the U.S. despite Massachusetts not making the state list.
West Newton – Median Monthly Rent – $1,342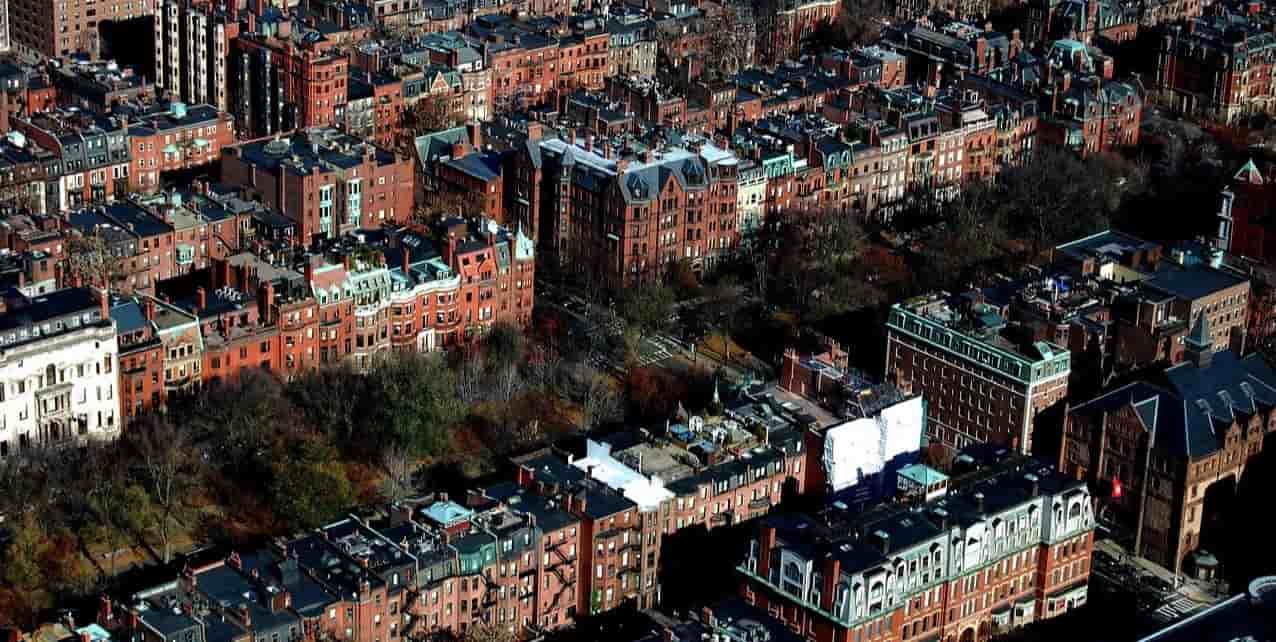 West Newton is one of the most affordable places to live in Boston. It's rich with culture, diversity, and is the epitome of a suburban life. West Newton is far enough from the heart of Boston to escape the hectic city life while also being one of the best neighborhoods to walk in Boston.
Attractions in West Newton include their famous West Newton Cinema and Wellington Park, the Webster Historical Monument and the Davis Playground.
Peabody – Median Monthly Rent – $1,842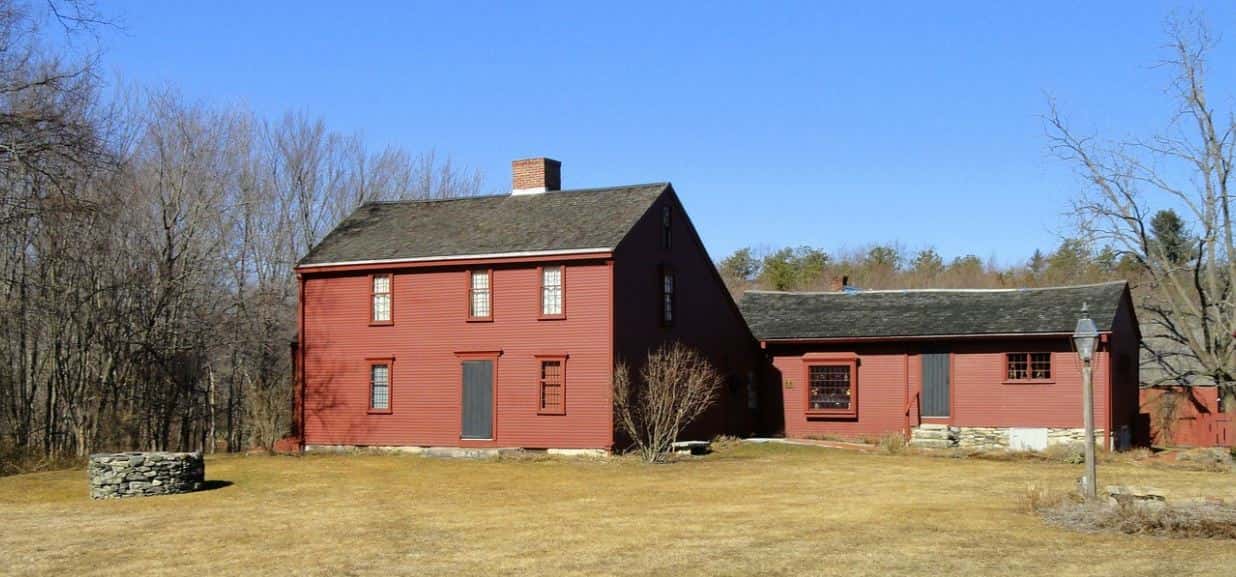 Peabody is the closest you can get living away from the city but just being close enough to it. It's the ideal place for millennials to live if they're looking for a more stable and familiar lifestyle. Although a Boston neighborhood guide won't mention Peabody, it's made this list because it's a place of significance and should definitely be considered.
The other Boston neighborhoods on this list are all places for young millennials to live and thrive. Peabody is really meant for the old-souls trapped in young bodies. It's both quiet and adventurous when you want it to be with places to visit such as the Northshore Mall and Salem Country Club.
Boston Neighborhood for Millennials Map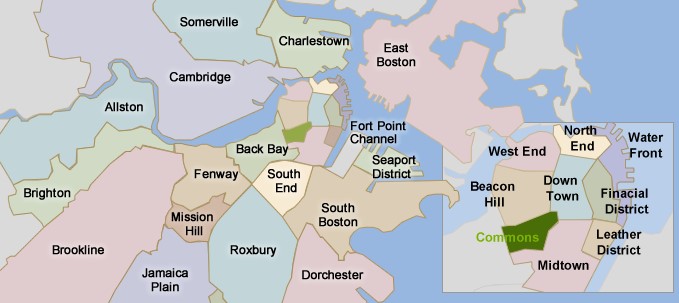 Boston brings many things to the table for millennials: a booming nightlife, a great economy, superior education, historical significance, and housing that ranges from affordable to luxury. At the end of the day, Boston really is a city that feels different from other places. A stroll down the streets can sometimes feel like a walk into the past with cobblestone roads, monuments to the greats, and architectural design that's older than you are.
Rent is obviously a huge part of living in Boston and with the influx of renters, changes in rent have began to change within the past few years.
But Boston isn't for everyone. A key defining quality of Boston's people is their independence, their solidarity, and their boldness. If you're someone who matches that description, then you'll probably find yourself searching for Boston's best neighborhoods for millennials.
If you liked this guide be sure to explore our other popular neighborhood guides to help plan your next move to San Antonio, Detroit, Atlanta, Houston or Miami.