The craft beer scene has clearly taken the U.S. by storm. Breweries are popping up all over the country, and Chicago is no exception. They also have the same goal; they're all trying to appeal to the craft beer connoisseur.
With more than 60 craft breweries in Chicago, it's hard for locals and tourists to keep them straight. Everybody knows about the Goose Islands of the world; they opened their Chicago brewpub in 1988 and grew massively. They were acquired by Anheuser-Busch in 2011 for $33.8 million. But they're way too popular for this list. They've gone above and beyond the craft brewery scene. No worries, we're here to narrow the list down to our top five picks to help you celebrate your recent move at the excellent microbreweries Chicago has to offer.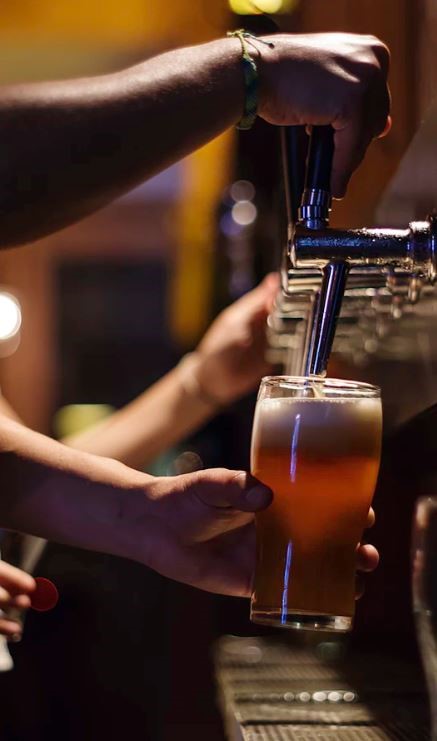 Revolution has two locations, with their brewery + taproom in Avondale and their brewpub located in Logan Square. The brewpub offers some of the best grub, such as burgers and sandwiches to pair with your beer after sampling all Revolution has to offer. However, the Logan Square brewpub is only one facet of this craft brewery. They produce and package their beer out of their brewery and taproom in Avondale, which is one of the largest breweries in Illinois.
Being one of the most recognizable craft breweries in Chicago, Revolution has begun to expand their distribution outside of Illinois. They now distribute their beer to, eight states, including New York, Wisconsin, New Jersey, and others. That success was possible mainly because of their most popular beer, Anti-Hero.
Anti-Hero is a hoppy IPA with hints of citrusy floral aromas, it has since become one of Revolution's core cans, which are packaged year-round. A few of their other popular beers are Fist City (pale ale), Sun Crusher (wheat) and Fistmas (holiday ale), which is only available during the holidays.
In terms of the atmosphere, Revolution's brewpub location is a beautiful spot to celebrate any occasion, from a new move to Chicago, to a job promotion. Their large garage style doors make it the perfect place to enjoy a beer and a bite with the summer breeze of Chicago filling the restaurant.
Their brewery + taproom has slightly restricted hours because of the massive amount of private parties they accommodate. Check out their business hours before making plans to visit because they're closed at least once per weekend during the summer.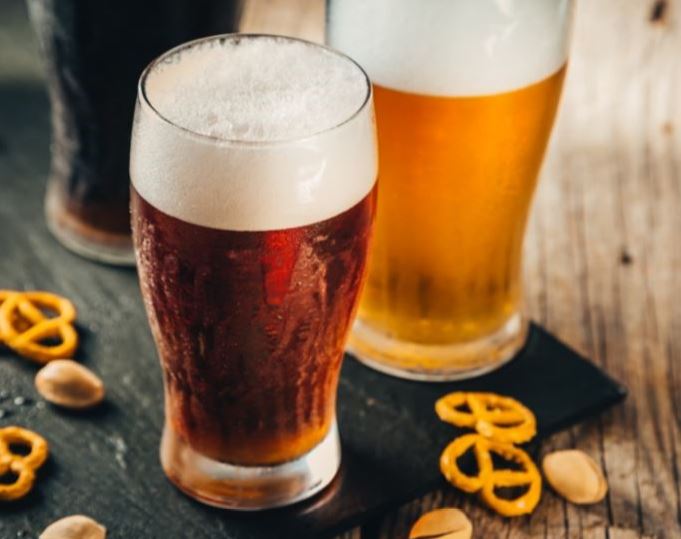 Located blocks away from the United Center in Near West Side lies Great Central Brewing Company. Great Central opened their doors in 2017, making them relatively new to the Chicago beer scene.
The neat thing about Great Central is their insane selection of Chicago craft beer. Not only do they serve their own lagers, they offer multiple beers from other Chicago craft breweries, such as Begyle, Maplewood, Hopewell and many more.  You'll be able to sample a multitude of Chicago craft beers without the hassle of driving around the city in traffic.
All beers can be enjoyed in the taproom, where you will find bags (cornhole or however you say it), a shuffleboard table and every board game you can imagine in your wildest dreams. However, make sure to get there early, the taproom has funky hours, they close at 8 p.m. and 9 p.m. daily.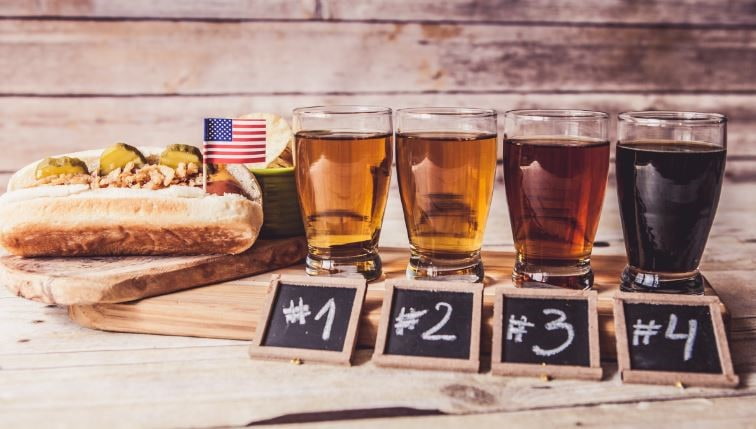 While this isn't Half Acre's original location, the Balmoral brewery is more than twice the size of its predecessor in the Lincoln Square, which is still open daily. The Balmoral location was built in 2015 because Half Acre grew out of their old brewery due to their massive popularity in Chicago and around the state.
This location is favored by beer drinkers because of their outdoor garden patio and outstanding food menu. The outdoor patio provides tables and a wooden bar for customers to order whichever pale ale they prefer. The Chicago craft brewery also serves cuisine for everybody, and offers everything from salad to paninis to Roman-style pizza.
The Balmoral location also offers brewery tours every month or so. If brewery tours are your thing, travel two miles south to their Lincoln Square location that offers $10 tours every Saturday at 11 a.m. The ticket gets you three beer samples and a branded Half Acre pint glass for you to keep.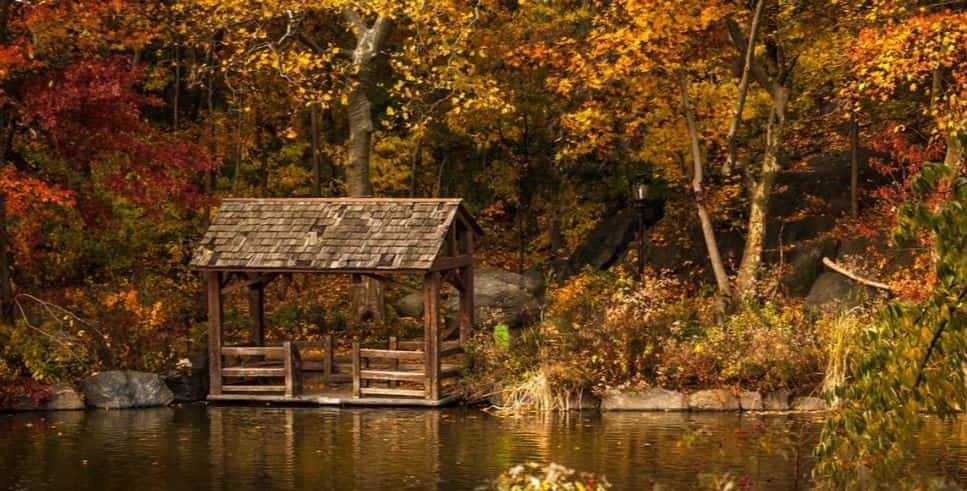 Located steps away from the Chicago River, Metropolitan Brewing is a younger craft brewery celebrating their 10th anniversary this year. Their Avondale taproom, just blocks from Logan Square, is their biggest selling point. Views of the Chicago River can be seen from inside the taproom from the massive windows extending around the entire building. An outdoor walkway with railings over the river also provides for the perfect photo-op with your friends or family.
Now let's get to the part everybody wants to talk about, beer! Metropolitan's specializes in German-style lagers, but don't let that fool you, they also serve wheats, ryes, pilsners and Kölsch's. Like most other craft breweries in Chicago, they offer a selection of year-round beers, along with seasonal beers throughout all months of the year.
One of the major perks of the brewery is their inclusivity, they encourage their customers to bring their children and dogs to the taproom. With all those perks must come a downside, unfortunately, Metropolitan doesn't serve food, but customers can bring food from outside restaurants into the taproom to enjoy. With wonderful restaurants, such as Kuma's Corner, Doggone's and Landbirds nearby, beer drinkers can easily order delivery or carryout.
If you're looking for a craft brewery with a view, this is the place for you.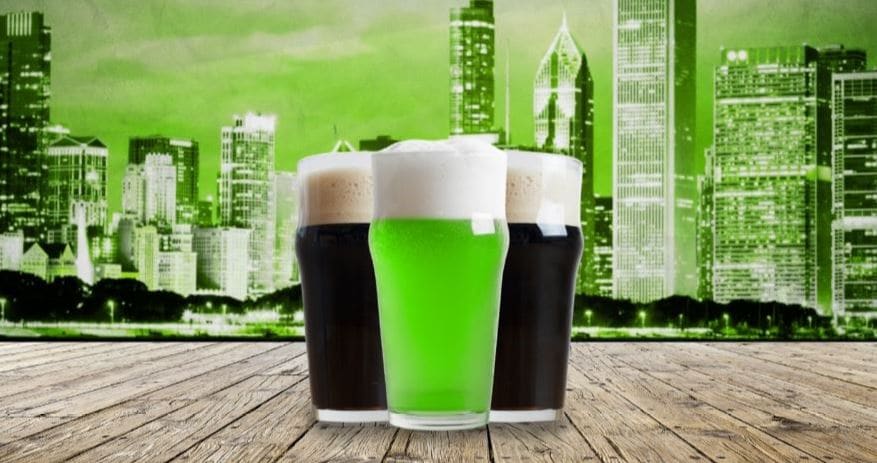 Topping the list is Lagunitas Brewing Company, located just south of I-290 in the Cicero area of Chicago. Upon entering the colossal warehouse that is Lagunitas, you'll be greeted by psychedelic paint on the walls and the song Pure Imagination, popularized in Willy Wonka by Gene Wilder, blaring through the speakers.
After passing through the colorful tunnel and climbing the stairs to the elevated taproom, you'll finally be able to enjoy a well-deserved beer. Begin your experience by selecting your favorite type of beer from a seemingly endless selection of IPAs, stouts, sours and more. If you want a tried and true favorite, their most popular beer A Little Sumpin' Sumpin', a hoppy wheat ale that many breweries are starting to brew. Maxim even rated two Lagunitas' beers in their "Top-10 Craft Beers" in the country, A Little Sumpin' Sumpin' came in at #6 and Lagunitas IPA at #4.
In addition to their great beer, the Chicago craft brewery also has a great taproom and brewery tour. Live music can be seen and heard Wednesday night through Sunday afternoon while enjoying free peanuts and pretzels, or one of their classic sandwiches or burgers. Tasting tours also run everyday of the week between 1-5p.m.
Whether you're heading to Lagunitas for their limited release sour, or their unlimited release IPA, you're sure to be impressed.
Visit these Chicago Craft Breweries
All five of these craft breweries are a great place to celebrate moving to Chicago or any other occasion worth commemorating. With the craft beer scene continuing to spread like wildfire, more and more breweries are expected to pop up throughout Chicago, but these five will continue to be some of the most popular in the city.
For those looking for the ultimate Chicago craft brewery experience, be sure to check out one or all five.