It's easy to see why Chicago is an alluring place, from its job opportunities and diverse communities to the famous architecture and unbeatable food scene. Though the city boasts a lot of amenities, there is also one big negative: the pricy cost of living. The extreme changes in rent in Chicago compared to non-metropolitan areas are intimidating and often a deal-breaker for potential residents.
Chicago is the third most populous city in the United States — New York and Los Angeles are the only two places in the nation home to more people than the Windy City. With great size comes increased prices, which is why living in these large urban areas is notoriously expensive.
We researched rent prices across all of Chicago's 176 neighborhoods to determine how the city compares to the rest of the nation, and to find out just how rapid rent changes are in Chicago in 2019.
Average Rent in Chicago
As of February 2019, the average monthly rent for all apartments in Chicago is about $1,893 according to Rent Café, but reaching as high as $2,000 according to Rent Jungle.
These price tags may be shocking for those who have recently house hunted in the city. Just last year, the average rent was estimated at about $1,760 per month, meaning Chicago has seen over a 13% increase in rent prices this past year.
But this isn't just an indication of year-to-year rent changes — there have been dramatic rent changes in Chicago just in 2019 alone. In January, average rent was around $1,951 but saw a 3.75% rent increase by February.
Now that the first quarter of the year is ending, average rent prices in Chicago have soared above $2,000.
Chicago Rental Prices by Neighborhood
Chicago rent prices certainly aren't standard throughout the city. In fact, they can vary drastically from neighborhood to neighborhood, sometimes even increasing and decreasing mere blocks apart. That being said, knowing the neighborhoods can be extremely beneficial when looking for a place in a specific price range.
Currently, the average monthly rent in the two most expensive neighborhoods in Chicago are:
Near North Side: $2,731
The Loop: $2,532
The average monthly rent in the two least expensive neighborhoods:
Chatham: $804
Avalon Park: $809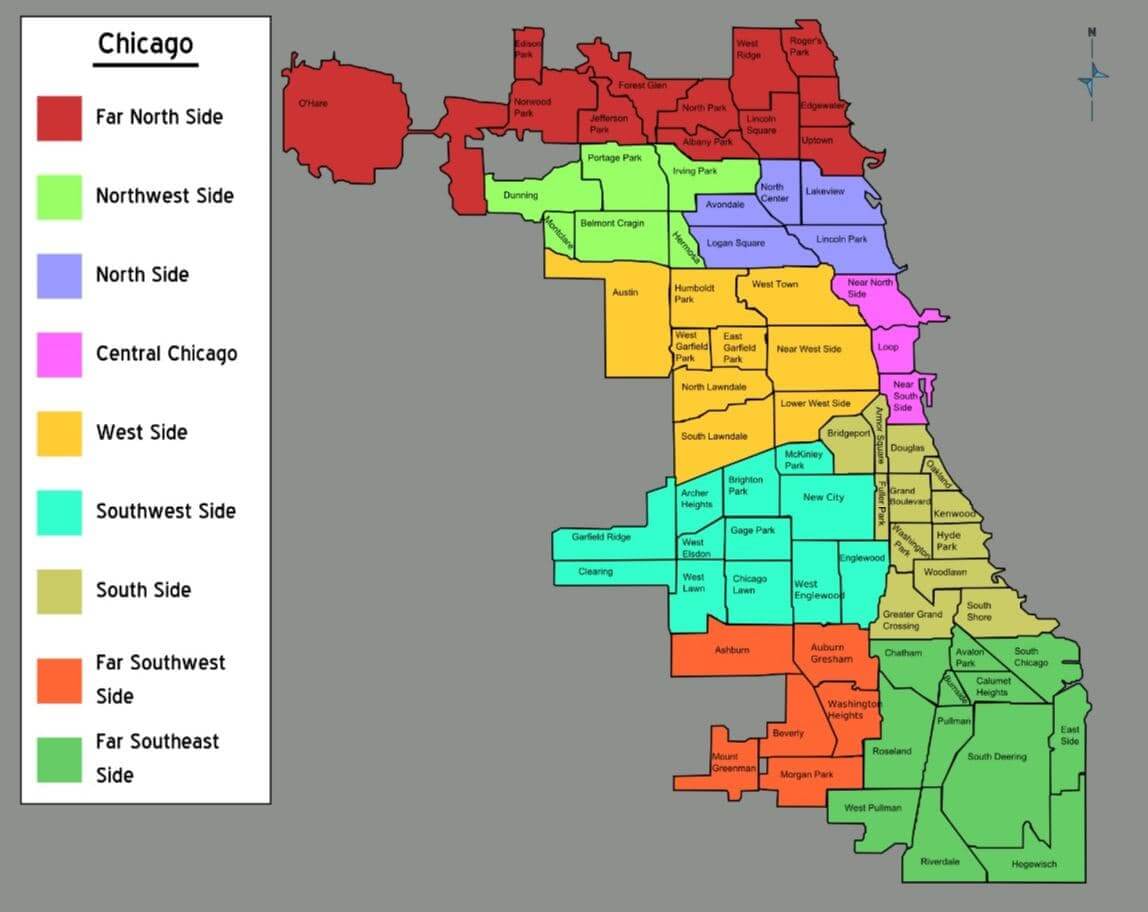 Neighborhoods like Near North Side and The Loop tend to be pricier because of their central locations and proximity to major transportation hubs, corporate offices, and city attractions. However, other hip neighborhoods in Chicago have seen an increase in rent prices that correlate with their own popularity.
The average monthly rent prices in some of Chicago's most popular neighborhoods:
Lakeview:  $1,608
Lincoln Park:  $1,929
Uptown: $1,389
Hyde Park:  $1,583
Logan Square: $1,797
Avondale: $1,866
North Center: $1,809
Edgewater: $1,300
Chicago Rent by Apartment Size
Most urban dwellers don't expect wide open spaces in the city apartments they call home. However, the average size of a Chicago apartment is 765 square feet (not bad for a city packed with skyscrapers and nearly 3 million people!).
A one-bedroom apartment in Chicago typically rents for around $1,832 a month. One-bedroom units have seen over a 12% increase in monthly rent prices since last year.
To rent a two-bedroom apartment is around $2,356 a month, which is over a 16% increase in price from last year.
The one and two-bedroom apartment numbers provide a good baseline for Chicago renters. Generally, one can assume that smaller units (studio apartments) will be more affordable while larger units (with three or more bedrooms) will rise above that range.
Interestingly enough, it seems a large number of Chicagoans prefer bigger or more expensive units. For instance, 36% of rented units in Chicago cost more than $2,000 a month, while only about 14% of apartments rent for $1,000 or less.
Chicago Rent Trends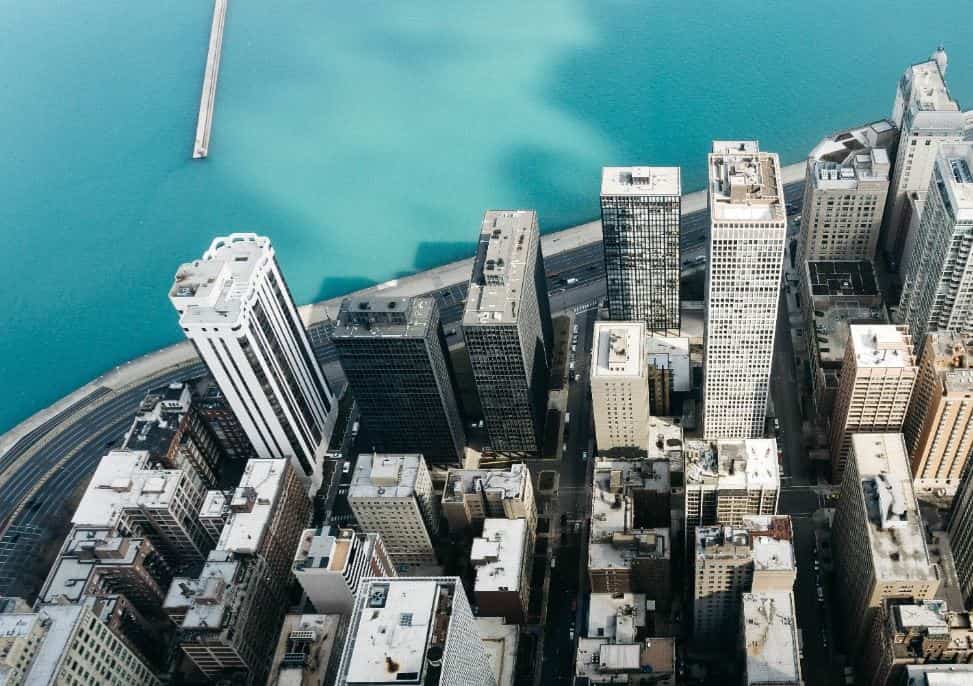 It's no surprise that a large metropolitan area like Chicago has more competitive housing than its suburban or rural counterparts. After all, the city is home to millions of people and hosts over fifty million travelers each year. With so many people coming and going, renting in Chicago is bound to be intense.
But how does renting in Chicago differ to the rest of the Midwest region, or even the rest of the country?
Apartments in Chicago and the Midwest
Chicago isn't the only city to see a shift in preference for roomier spaces. The Midwest as a whole has seen over a 4% increase in renters for two-bedroom units, while studio apartments rose 3.8% and one-beds increased only 2.5%.
Chicago has specifically been hit with a two-bedroom apartment boom, as these units have increased at a rate of 5.6% — much higher than the Midwest average. One-bedroom and studios units only increased slightly over 3% each in the city, which is more on par with the rest of the Midwest.
Prices in Chicago and the U.S.
Compared to the rest of the United States, renting in Chicago is unsurprisingly more expensive than the national average. According to Rent Café, Chicago rent prices have consistently been about $500 more than the nation's average in recent years.
In February 2019, the national average rent reached $1,426, an all-time high. But if the average rent in Chicago is nearing $2,000, then the city is getting more expensive than ever.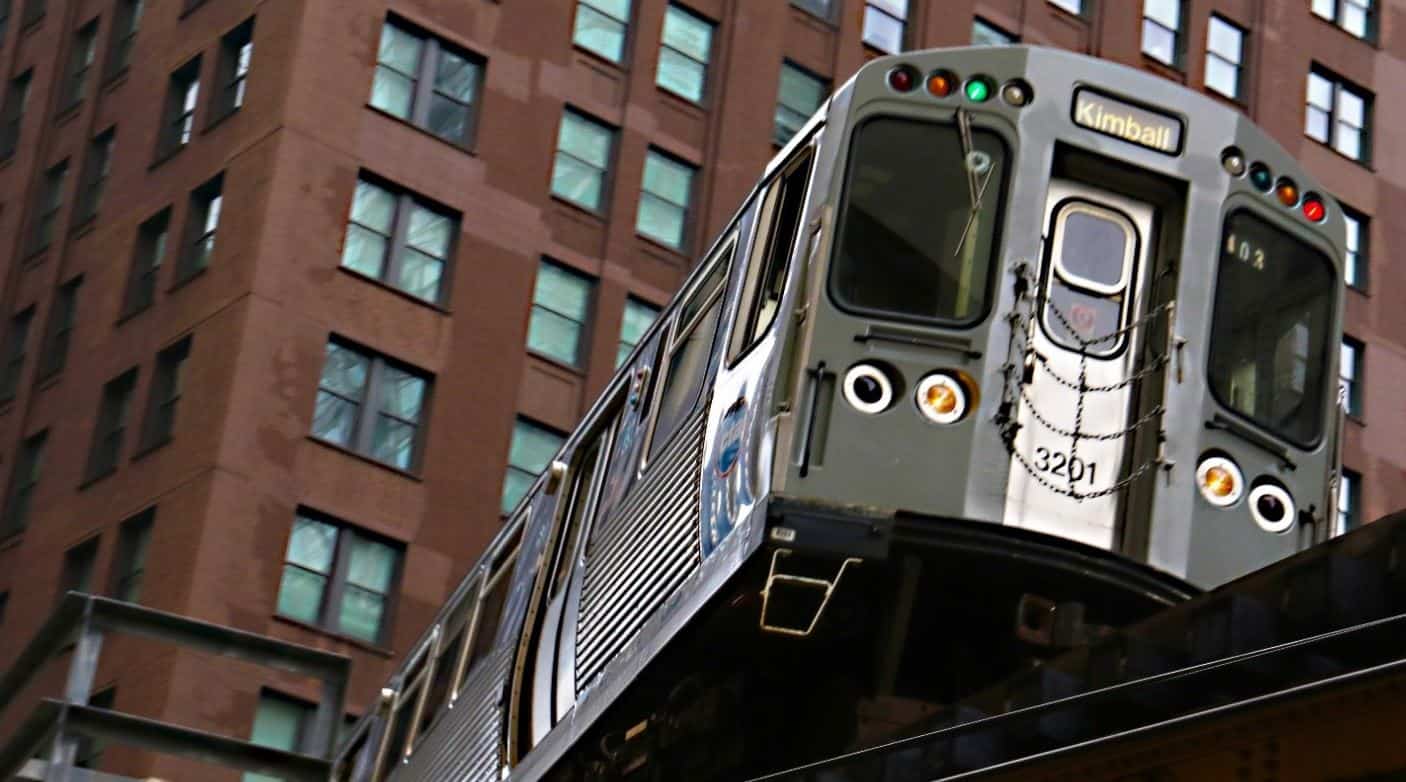 Despite the cost, it seems the Windy city remains a favorable place to move, especially for young people. See what else is trending in Chicago that makes the pricy rent worth every single penny.