Miami is an iconic city with worldwide recognition. It's home to numerous major professional sports franchises, an amazing nightlife, beautiful beaches, like the popular South Beach, and consistently warm weather. The look and culture of the city have made it the setting of multiple iconic movies such as Moonlight, Scarface, Bad Boys, Get Shorty, and Ace Ventura: Pet Detective. It's also been nicknamed the Capital of Latin America for its prevalent Cuban-American population, and the Cruise Capital of the World for obvious reasons; who wouldn't want to get out on the open water in Miami?
As the city itself maintains its destination status, the population continues to increase. As of 2019, Miami's population is over 463,000 people, which represents a growth of over 20,000 people from 2016's measurement of 441,003. As we all know, as the population increases, so does the demand for housing, and consequently, the average cost of rent as well.
Miami ranks 44th in the most populated cities in the United States, while the greater urban area ranks 4th most populous in the country at 5.5 million people. As there are so many people already living in Miami, and even more to come, we decided to research the rent prices to figure out how they're changing within the city, compared to comparable cities the Florida, and compared to the whole of the United States, as well.
Average Rent in Miami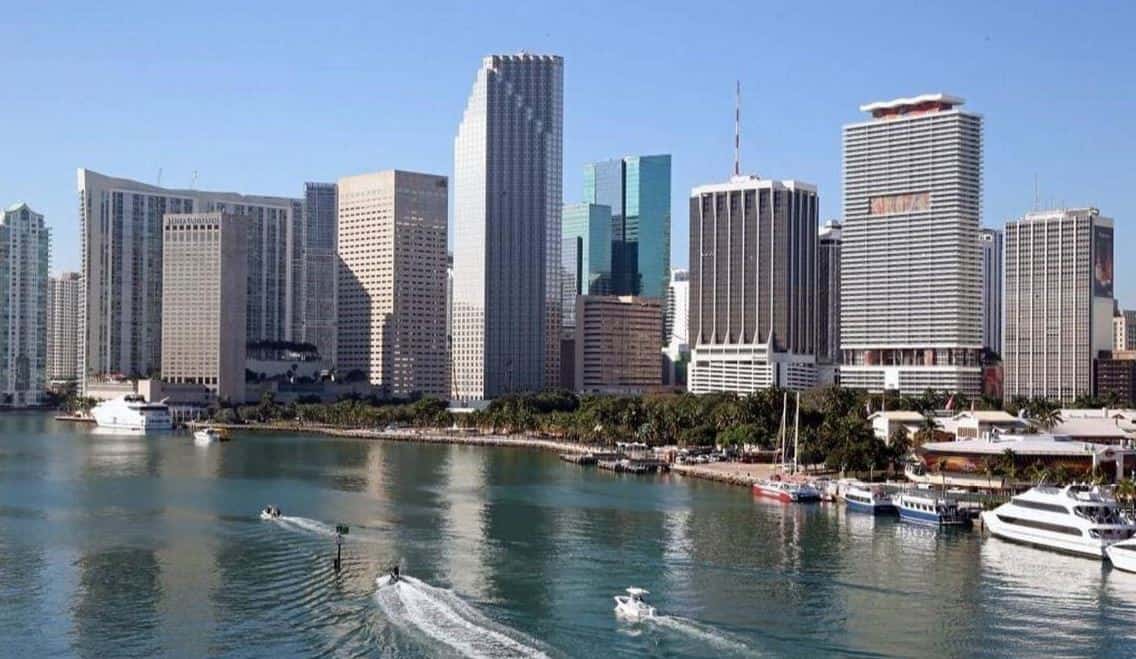 According to Rent Café, in May 2019, the average rent for an apartment in Miami was $1,724 per month. As of April 2019, though, Rent Jungle measured the average rent in Miami to be $2,268. The key difference here seems to be Rent Café includes studio apartments in their calculations, while Rent Jungle leaves these out of theirs.
Rent Café has measured the average rent increase in Miami to be of 6% over the course of the year since May 2018, whereas Rent Jungle measured the yearly rent increase in Miami to be 4.89%. This averages out to be an increase of 0.5% and 0.41% per month, respectively.
Of course, your rent usually can't increase once you've signed a lease agreement, so it's always better to sign sooner rather than later. A month to month difference shouldn't matter too much, though.
Miami Rental Prices by Neighborhood
Miami rental prices, as with every city, depend partially on the location of the apartment. These location-based prices depend on a variety of factors: neighborhood safety, public school options, proximity to public transportation, and more. Obviously, the nicer the neighborhood: the more money you'll have to pay.
Rent Jungle rated the five most expensive neighborhoods in Miami to be:
West Flagler: $2,407/month
North Coconut Grove: $2,360/month
Wynwood: $2,323/month
Downtown: $2,322/month
Coral Way: $2,291/month
If these five neighborhoods are too expensive: not to worry. There are plenty of much less expensive neighborhood options in Miami to pick from.
According to Rent Café, there are 18 different neighborhoods with an average rental price of $1,095:
Green Hills
Greene
Lazarus on Richmond
New Alamo
Oakbrook-Charleston
Palmetto Country Club Estates,
Perrine Gardens, Pinar Estates,
Pine Lake,
Poinciana At Pine Lake – Emaus Pines,
Point West
Rainbow Heights
Richmond Meadows,
Rosehaven
Samson Highlands
Southland Pines,
Southland Pines East,
Sunny Gardens Estate
Feel free to use the "control-f" or "command-f" shortcut if you don't want to scan through those neighborhood names.
Palmer Lake – Mia Station ($841/month), and Mays Gardens ($858/month) stood out from the rest to be the least expensive neighborhoods in Miami.
Rent Jungle gave the title of least expensive neighborhoods in Miami to:
Little Haiti: $1,437/month
Little Havana: $1,279/month
Overtown: $1,003/month
Once again, the dispute between statistics is most likely based on the inclusion of studio apartments in Rent Café's statistics, and the lack thereof in Rent Jungles'. So, if you're looking at the possibility of a studio, you should probably stick with the numbers from Rent Café.
No matter where you decide to live, you can always enjoy a frosty beverage at any of the great Miami craft breweries, we could all use one.
Miami Rent by Apartment Size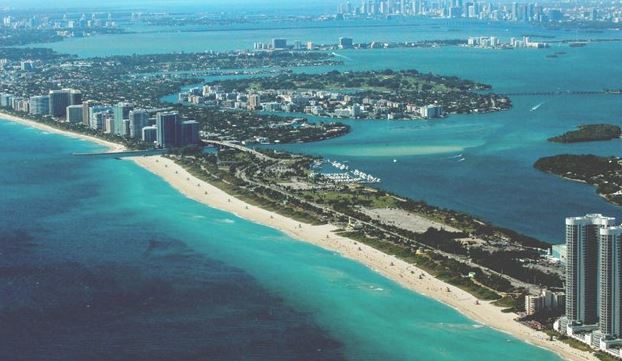 According to Rent Café, the average apartment size in Miami comes out to 871 sq. ft. This isn't bad, considering just how popular the city is. Obviously, potential square footage greatly depends on how many bedrooms you want to have in your apartment. So, if you're looking for anything other than a studio, that average square footage will be higher.
Even so, 871 sq. ft. gives you a decent amount of space to fit your favorite furniture in your new home.
If you're looking for an apartment with one or two bedrooms, here are their respective average rent prices in Miami:
One Bedroom: $1,924/month
Two Bedroom: $2,504/month
And these are the average rent increases in Miami per number of bedrooms:
One Bedroom: 3.07% increase over the last year
Two Bedroom: 3.71% increase over the last year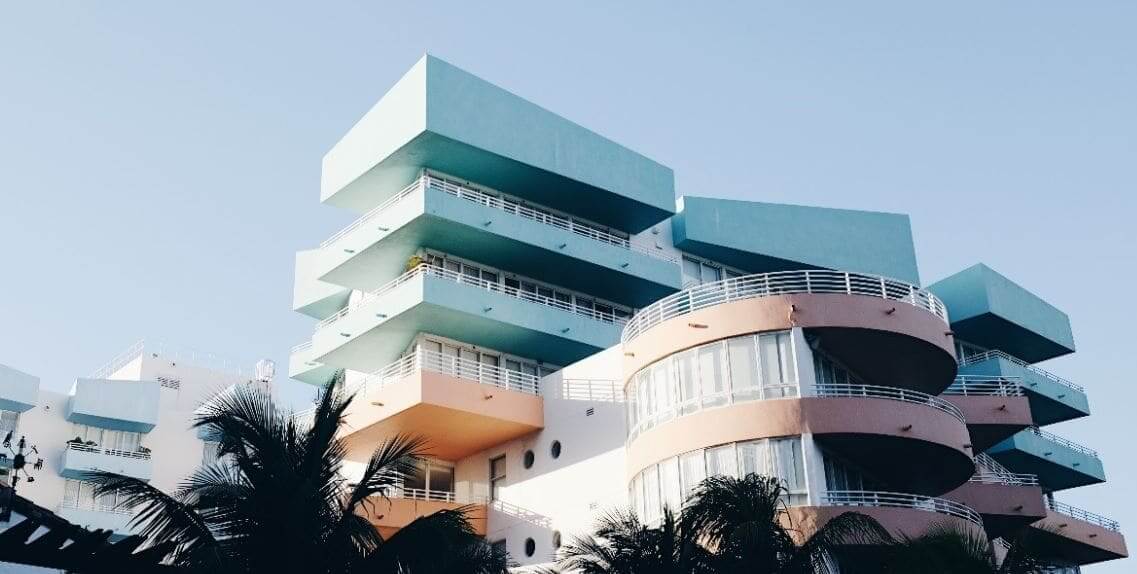 Apartments in Miami and the State of Florida
If you're not quite set on Miami but love the state of Florida, you'll want to check out how Miami rent compares to other popular cities in the state. These prices are from SmartAsset.
Jacksonville: $1,268/month (Less than their Miami average of $1,486/month)
Tampa: $1,319/month (Less than their Miami average of $1,486/month)
Orlando: $1,469/month (Slightly less than their Miami average of $1,486/month)
St. Petersburg: $1,378/month (Less than their Miami average of $1,486/month)
Prices in Miami and the U.S.
Here's how Miami stacks up against the entire country in terms of rent (according to Apartment List):
National Average Rent Increase: 1.5% annually (Compared to Miami's 6%)
One-Bedroom Apartment Monthly Rent: $951 (Compared to Miami's $1,924)
Two-Bedroom Apartment Monthly Rent: $1,180 (Compared to Miami's $2,504)
Not to worry, though. As a popular destination location, with tons of attractions, gorgeous weather, amazing local food, and exciting culture, Miami has more to offer than the average U.S. city.
See what else is trending in Miami, and find out helpful tips about what to do after your move in Miami, as well.