Atlanta is a city known for its stellar dining options, including fabulous pizzerias. Depending on where you are in Atlanta, there are certain pizzerias you simply shouldn't miss out on. We're here to help! We've highlighted the best pizza in Atlanta within five different neighborhoods throughout the city. If you find yourself passing through that particular area, be sure to stop in for a slice you won't soon forget.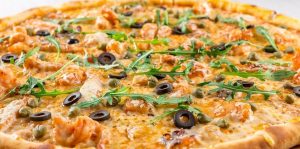 When in Buckhead Village, a stop at Blue Moon Pizza for a slice or a whole pie is a must. Choose from personal, large, and extra large, or Sicilian options and adorn your pizza pie with an impressive amount of toppings, including pepperoni, meatballs, crispy chicken, cayenne-candied bacon, and other hard-to-resist items. 
Or, you can choose a specialty pie, such as the BBQ chicken, bacon cheeseburger, spicy Italian, or Thai chicken. If you want to sip a cocktail while enjoying your Blue Moon pie, you're in luck; Blue Moon Pizza has a full bar and offers creative cocktails, such as the Blue Moontini. 
325 E. Paces Ferry Rd., (404) 814-1515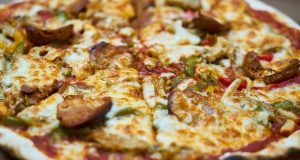 If you are in the Colonial Homes neighborhood of Atlanta, make it a point to visit Varasano's Pizzeria. This local pizzeria uses all-natural ingredients and is known for making dough the old fashioned way by using natural sourdough yeasts which are carefully fermented for several days. The end result? A thin-crust, melt-in-your-mouth slice of pizza you'll be thinking about days later. Some of the pizzas you'll find on the menu include Nana's house special, pancetta garlic, and caramelized onion. This best pizza option in the Colonial Homes neighborhood of Atlanta will satisfy your hunger for delicious piping hot pies.
2171 Peachtree Rd., NE, Ste. 100, (404) 352-8216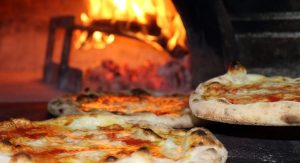 A short drive outside of the largely-residential Brookwood Hills neighborhood will take you to one of the best Atlanta pizzerias, Varuni Napoli. Indulge in a wood-fire baked pizza with a crisp crust and perfectly-cooked toppings. Some of the pizzas you'll find on the menu at Varuni Napoli include the no-cheese Marinara, spicy Porreca Piccante, and the vegetarian Spacca Napoli. Pair your pizza with a glass of Montepulciano or a bottle of Stella Artois for the perfect accompaniment. And, if you saved room for dessert, be sure to indulge in the Nutella calzone. 
1540 Monroe Dr., NE, (404) 709-2690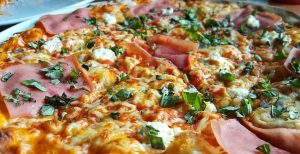 If you live in the Piedmont Heights or are considering moving there, don't worry, as premier pizzas are not too far away. In nearby Midtown, DaVinci's Pizzeria draws a loyal following with its signature pies and tasty accompaniments. Choose one of the specialty pizzas from the menu, such as the Bianco or BBQ Chicken, or create your own by topping your pie of choice with meats and veggies of an impressive array. Whatever type of pizza appeals to you, you'll be sure to find it at DaVinci's. 
1270 W. Peachtree St., (404) 249-7800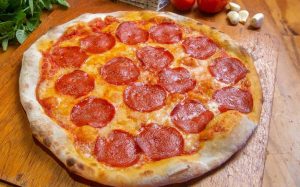 To reach a premier pizzeria, you'll only need to travel a few short miles if you live in Lindbergh/Morosgo. Fellini's Pizza, at their Buckhead location, offers you savory pizzas topped with items of your wildest dreams. From hot peppers and garlic to feta cheese and mushrooms, whether you're craving a healthy pizza or one which is a little more indulgent, Fellini's has you covered. 
2809 Peachtree Rd., (404) 266-0082
Atlanta is Filled with Top-Notch Pizzerias at Every Turn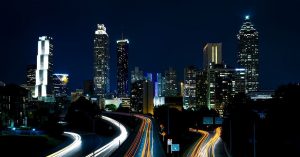 When you find yourself craving a pizza in Atlanta, no matter what neighborhood you may be in, you're sure to find one close to your door. From white pizza delicacies to robust red specialties, from wood-fired to oven-baked, Atlanta pizza offerings are wide and varied. If you live in Atlanta, you probably already know this. However, if you are visiting or in the process of moving to Atlanta, this may come as good news to you. 
If you are currently considering a move to Atlanta, let Move Matcher ease your moving worries. Follow Move Matcher on Facebook, Instagram, and Twitter for insight into the city and moving tools.