Las Vegas might be most famous for the Las Vegas Strip, with its miniature Statue of Liberty, Eiffel Tower and dozens of incredible casinos and restaurants. But this city has more to offer than just tourist attractions. In fact, Las Vegas is a hub for technology, healthcare, manufacturing, and financial innovation, in addition to its flourishing gaming and tourism sectors.
Plus, living in Las Vegas doesn't mean you have to be right next to Caesars Palace! Some of the best neighborhoods for Las Vegas young professionals balance being close enough to the action for a short commute while offering a quick escape from the never-ending party.
To help Las Vegas millennials find the perfect place to live, we've put together this list of our favorite Las Vegas neighborhoods. So grab your morning coffee and a Las Vegas neighborhood map and get ready to find your new hometown.
Downtown Las Vegas – Median Rent: $520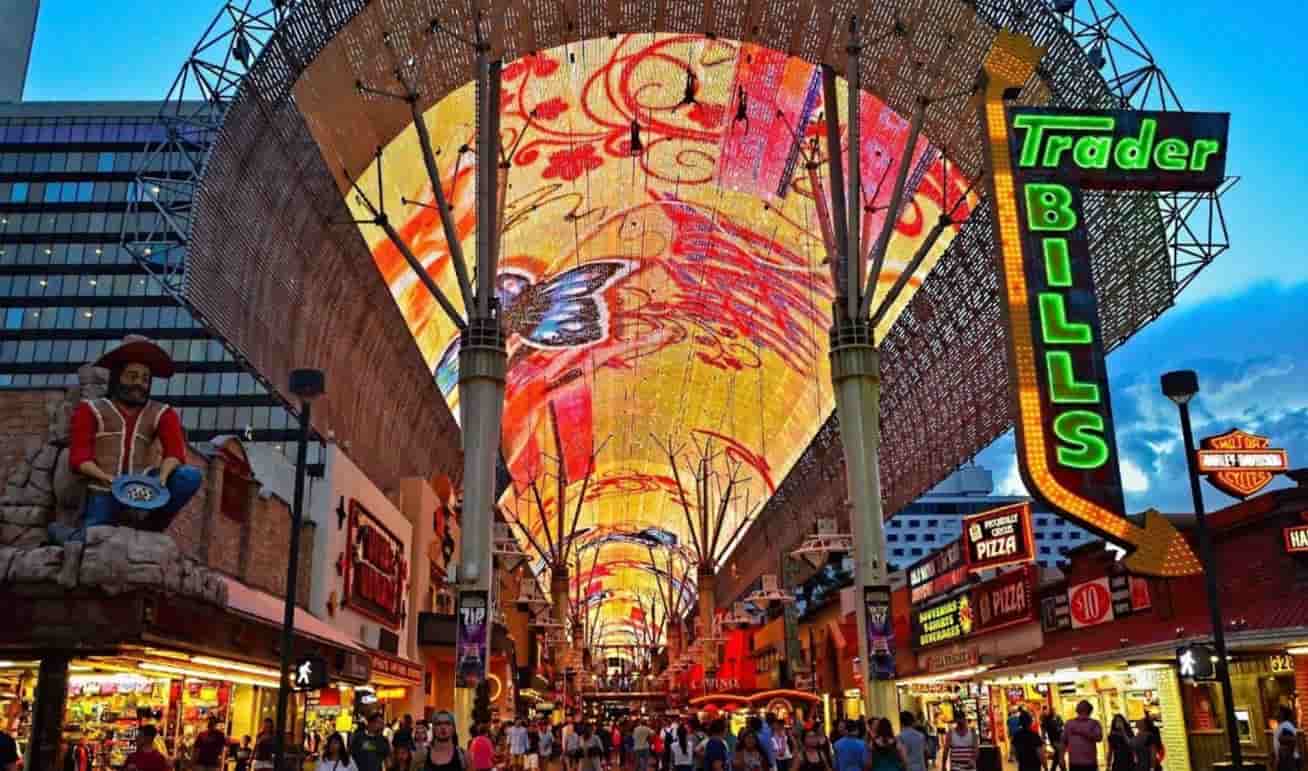 Downtown Las Vegas (DTLV) is NOT the same as the Strip. The Strip itself is actually located on the South end of the city. Downtown is more focused on the other side of business, playing host to some of the top employers in the area. Ironically, despite being the neighborhood that's closest to jobs, Downtown is also one of the best cheap places to live in Las Vegas, with a median rent of just $520 per month.
Folks living in DTLV will benefit from the area's significant revitalization efforts, which have brought in independent businesses, boutique shops, and the creme de la creme of Las Vegas places to eat. Stop by Carson Kitchen on South Las Vegas Boulevard for a black rice and oxtail risotto, or visit The Smashed Pig Gastropub for a mix of classic and modern brunch dishes.
The Arts District – Median Rent: $837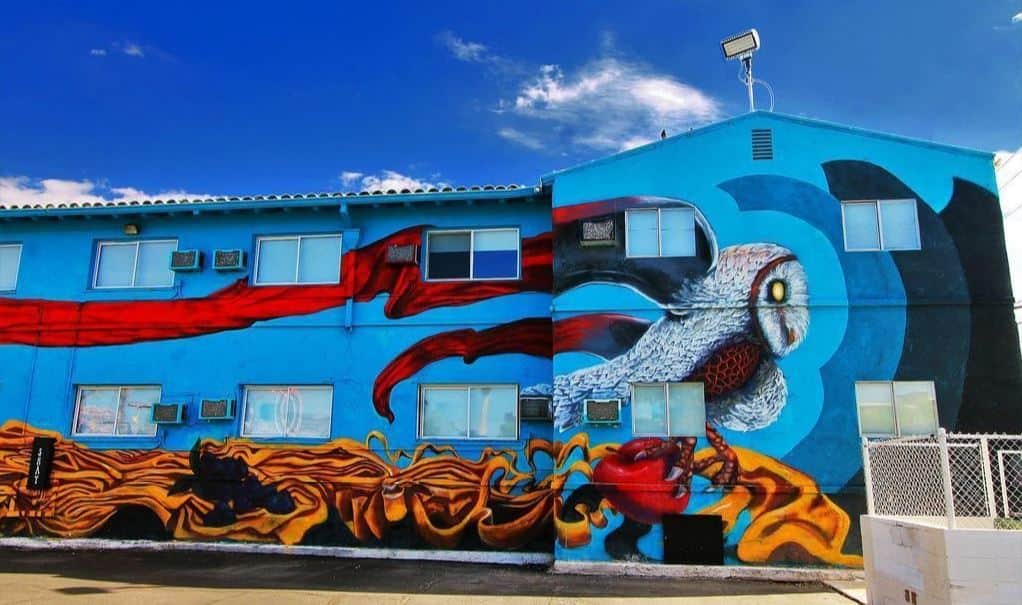 Located right next to DTLV, the Arts District is one of the fastest growing communities in our Las Vegas neighborhood guide. The vibe in the Arts District is funky and eclectic, featuring apartments that harken back to the 50s and 60s in Las Vegas (think vintage art deco style!). If you love art, this is one of the best Las Vegas Neighborhoods to visit, especially on the first weekend of each month, when the district comes alive for its monthly First Friday celebrations.
Like other neighborhoods in Las Vegas, the cost of living in the Arts District is highly affordable, with rents averaging well below $1,000 per month. So if you want to live in buildings covered in incredible murals and be part of the city's most vibrant community, the Arts District might be the best Las Vegas neighborhood for you!
Paradise – Median Rent: $1,334
View this post on Instagram
If you start at the Strip and head east, you'll run into Paradise, another one of the best neighborhoods for Las Vegas young professionals. Paradise isn't officially part of the City of Las Vegas, but it's the perfect place to live in Las Vegas if you do want to work in or live near the Strip! Paradise is also home to the
McCarran Airport
, and having the
University of Nevada, Las Vegas
in the area gives this neighborhood a "college town" vibe.
Housing in paradise offers a wide range of homes, from townhomes and condos to multi-million dollar ranch estates. You'll need a car to get around this residential neighborhood, but the easy access to the Strip, as well as local highways, makes commuting easy for Las Vegas millennials in the workplace. Paradise is also a great choice for LGBTQ+ families and individuals, with the most gay-friendly businesses out of all Las Vegas's neighborhoods, along with some of the city's hottest LGBTQ+ bars, and recreation options like the LGBT Volleyball Gay Social in Sunset Park (just look for the rainbow flag).
Summerlin – Median Rent: $1,547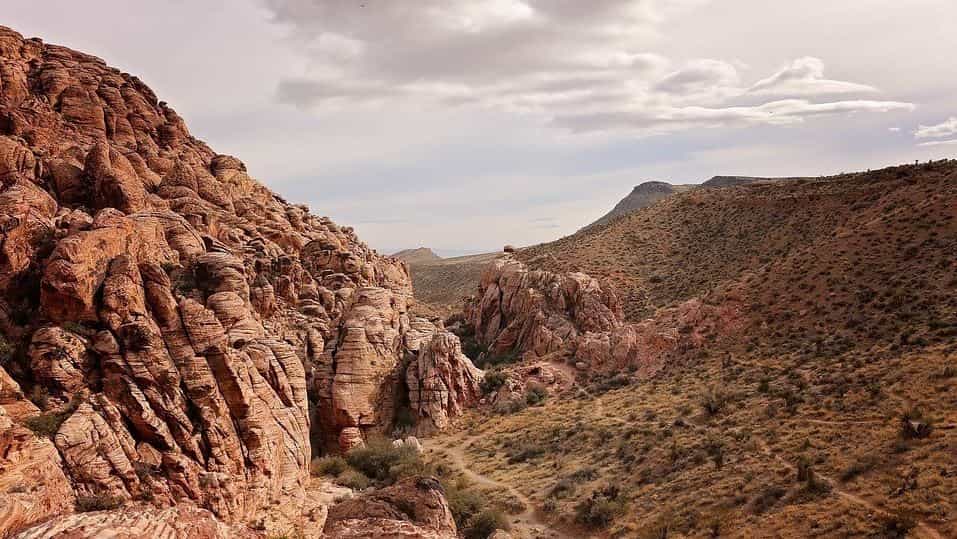 Looking for the best in Las Vegas neighborhood safety? Summerlin is one of the best places to live in Las Vegas for families, with gorgeous gated communities, plenty of local amenities, and easy access to the rest of the city. Homes in Summerlin cost an average of $355,100 and rent here is higher than the other neighborhoods on our list, but if you can afford it, this community might just be the perfect fit for you.
While the median age in Summerlin is a bit higher at 46 years old, the neighborhood is still a great place for millennials, especially young professionals in positions with higher pay, or those looking to settle for the long haul and start a family. Summerlin is also a sought after destination for outdoorsy-types since it's close to some of the best hiking, camping and climbing in NV at Red Rock Canyon.
Where Should You Live in Las Vegas?
We hope this guide to Las Vegas' best neighborhoods for millennials has helped you find the perfect LV community to fit your style. Whether you want to be right at the center of the city in Downtown, or buy your first home in the suburbs, living in Las Vegas is a great choice for anyone.
Need help moving to Las Vegas? Move Matcher makes it easy to find the perfect local moving company with our find & compare tool. Check it out today and find the right company to make your move a breeze.
Still trying to pick the perfect city for you? Explore our neighborhood guides to San Francisco, Boston, Philadelphia, and Orlando to discover more amazing millennial communities.