Houston is a popular spot for marathons and half marathons. Texas' warm climate makes Houston a prime location for running events held year-round. From the annual Chevron Houston Marathon to themed half marathons, Houston offers many opportunities for competitive runners to hit the streets.
With Houston marathons and half marathons, there is a race suitable for all competitive levels. Whether you are a beginner or an expert runner, you'll find a Houston race to accommodate your speed and expertise.
Marathons and Half Marathons in Houston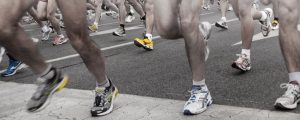 If you're searching for a Houston marathon, rest assured you'll find many to choose from throughout the year. You may be a veteran runner with many marathons under your belt or new to the marathon circuit. Whatever the case, there is sure to be a race in Houston to accommodate you.
Chevron Houston Marathon and Aramco Houston Half Marathon
The largest marathon in Houston is the Chevron Houston Marathon. Held each year, this running event features local runners as well as runners from across the globe. This year's Houston Marathon will take place on Sunday, January 19, 2020. 
The schedule for the day's events is as follows:
All runners will start at Congress and San Jacinto

6:50 a.m. – Marathon and Half Marathon Wheelchair Start

7:01 a.m. – Marathon and Half Marathon Start
The deadline to sign up for either of these races is the day of the race. However, there is a limit on the number of participants, so the sooner you register the more likely you are to get a spot at the starting line. The cost is $175 for marathon participants and $140 for half marathon participants and registration is now open online.
If you live outside of the city limits but want to make a Houston staycation out of it, don't worry: you'll find plenty of hotel and Airbnb lodging options throughout the city. Just be sure to book well in advance of race day.
Koala Health and Wellness Houston Half Marathon and 10K
Presented by the Houston Striders, a nonprofit 501(c)(3) organization focused on charitable outreach and community wellness, the Koala Health and Wellness Houston Half Marathon and 10K is bringing the community together for an invigorating run on Sunday, October 27, 2019. Participants will start in downtown Houston and make their way along Allen Parkway, then through Memorial Park and past other scenic spots along the Houston marathon route. The schedule is as follows:
6:50 a.m. – Handcycle

Houston Half Marathon

Start

7 a.m. – Half Marathon Start

7:30 a.m. – 10K Start
The cost is $80 for the Half Marathon and $50 for the 10K. Registration can be done online.
Heroes vs. Villains Half Marathon, 5K, and 1-Mile Family Fun Run
Adding a superhero and villain theme to race day, Heart and Sole Races presents the 2nd Annual Heroes vs. Villains Half Marathon, 5K, and 1-Mile Family Fun Run on Sunday, March 1, 2020, at MacGregor Park. Participants are encouraged to wear their favorite superhero or villain costume as they run along the Bray's Bayou Trail. The schedule for these races includes the following:
7 a.m. – Half Marathon Start

7:10 a.m. – 5K Start

7:20 a.m. – 1-Mile Fun Run Start
The price to participate in this fun-themed race is $65-$75 for the Half Marathon, $30-$40 for the 5K, and $15-$22 for the 1-Mile Fun Run. 
Don't wait to register for this exciting event! Online registration is now open. 
Houston is a wonderful place to visit but an even better place to live. Find out which neighborhoods are the best places to call home. 
Marathons in Surrounding Areas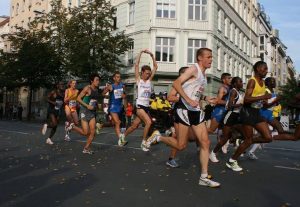 In addition to the events listed above, there are many other marathons and half marathons unfolding throughout the year in Houston's surrounding areas. Some of these events include:
Register for a Houston Marathon Today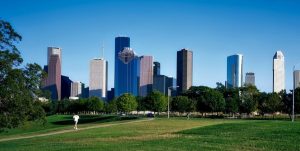 Now is the perfect time to grab your running shoes and start training for an upcoming Houston marathon or half marathon. And when the time comes to take part in one or more running events, make sure to celebrate your accomplishments with a beer after the race. 
If you're thinking of moving to Houston, Move Matcher can help. This area is perfect for single millennials, families, and more. Visit the Move Matcher to get a moving quote today.