Houston eateries span a wide range, from Texas barbecue to fine Italian cuisine. What Houston has is a welcome share of pizzerias. With so many wonderful options to choose from throughout the city, you may be wondering which pizzeria is the best of the bunch. The following focuses on five different neighborhoods and highlights the best Houston pizza spot in each area.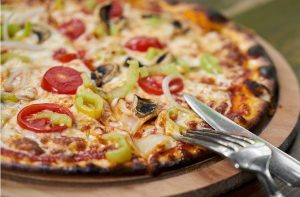 In Midtown, Luigi's Pizzeria serves up authentic New York-style thin crust pizza. When you peruse the menu you'll see tempting specialty pizzas including the Mexicana, the Gourmet Veggie, and The Meats, to name a few options. And, after you've indulged in a few slices of Luigi's delicious pizza, save some room for handcrafted Italian desserts, such as the Italian gelato and cannoli. 
3700 Almeda Rd., (281) 793-3333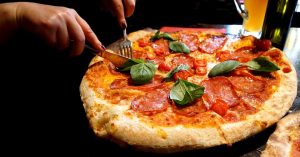 Luna Pizza in Upper Kirby offers specialty pizzas suitable for all tastes. Whether craving a zesty andouille sausage pizza or opting for a prosciutto & arugula offering, you'll enjoy sensational options at Luna Pizza. If you'd rather create your own pie, you can do so. Select from an extensive list of tempting toppings and fashion your favorite pizza to be baked in the oven. After you've filled your stomach with the best Houston pizza in Upper Kirby, save room for dessert as Luna offers sweet treats such as apple crostata, Italian cream cake, and tiramisu.
3435 Kirby, (832) 767-6338
Houston pizzerias are tossing and baking some sensational pizzas and there's definitely a best pizza spot in each neighborhood.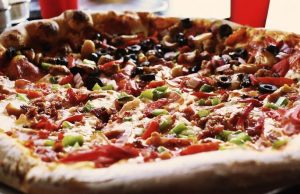 Located just outside River Oaks is the best Houston pizza option you need to try: Romano's Pizza. Serving up New York-style pizza, you can create your own pie with toppings such as pepperoni, peppers, black olives, and sausage, or choose one of Romano's specialty pies. Some of the special pizzas include the veggie, meat lover's, and pollo special. If you want to start out with a slice and then try an Italian entree, you can't go wrong with the chicken picatta, eggplant parmigiana, or any other delicacy on the menu. 
1528 W. Gray, (713) 526-1182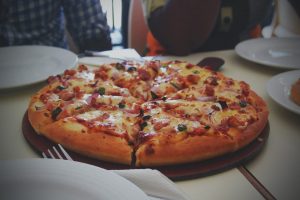 When you can't decide whether you want thin crust or thick crust pizza, you don't have to pick just one. At Pizza Birra Vino in Montrose, patrons can opt for Chicago or New York-style pizzas and get one of each when the decision is too tough. Pick an unbleached white or whole wheat crust and then add your favorite toppings, ranging from mushrooms to meatballs to pepperoni and beyond. And, no matter what you choose, you can accompany your meal with a glass of wine or beer and finish it off with a decadent Italian dessert. 
544 Waugh Dr., (832) 581-3664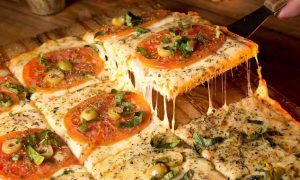 Pizza Motus in West University is a popular spot for Roman-style pizzas. Choose your favorite cheese-laden pie and select from options such as porcini, sausage, and onion; prosciutto and arugula; and meat lover's, to name a few. You can opt for a personal, large, or super large option. Before you dig into your pie of choice, be sure to savor some of the tempting small plates, including artichoke dip, fried artichokes, and rosemary potato chips. And, since no meal is truly complete without a sweet treat at the end, you're going to want to save room for gelato, tartufo, or Nutella personal pizza. 
6119 Edloe St., (832) 767-3450
Houston Best Pizza Options Are Wide and Varied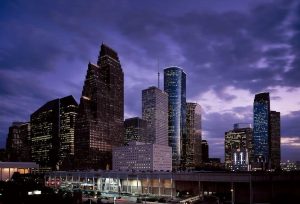 When you find yourself in Houston, whether living here, working in the city, or just visiting, you can rest assured that the best Houston pizza option is never too far away. Whether you crave a meat-laden pizza or one covered in veggies, a red sauce option or white pizza, you'll be quite impressed with the large amount of options you have right around the corner from you. 
If you're in the midst of a move to Houston, you're going to be even more excited about the pizza options that await you. And, if you need some helpful insight and information to make your move less stressful, Move Matcher can help. Visit the Move Matcher website and be sure to check out our social media pages, including Instagram, Twitter, and Facebook, for some Houston move information you're going to appreciate.