People often stress about if they should add gratuity to the cost of moving day. It can be hard to determine exactly how much to tip movers, especially when movers go above and beyond their expected duties. Want to know the right amount to tip a moving crew in 2019?
A tip is simply an extra way to say thank you and show the crew your appreciation. The final tab is not always the best way to determine gratuity. In fact, there are multiple ways to calculate an appropriate tip for a moving crew.
Below are a few ways to calculate a gratuity for a moving crew, and how to determine if you should tip them at all.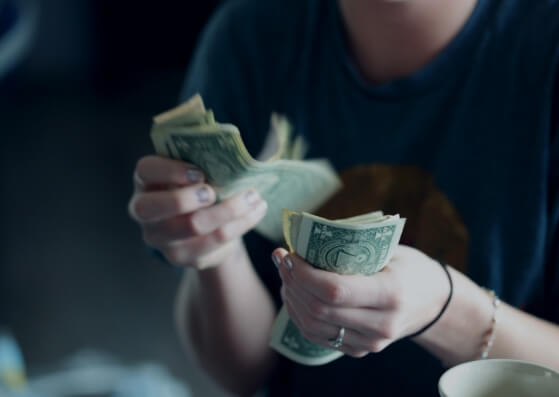 Should I Tip Movers?
Remember that tipping is extremely personal. Tips are a reflection of the work you received and your overall satisfaction with it. But you don't have to tip; just like any other service job, tipping is not required but appreciated.
There are factors that should affect how much you tip movers. The time spent, distance traveled, and various challenges faced along the way should influence the amount you tip. There are certainly times you should feel more obligated to tip, and times that you shouldn't.
Tip Movers If:
The movers showed up on time
The job was finished in a timely, reasonable manner
The movers worked within challenging circumstances (i.e. many stairs, sharp corners)
They helped you pack your belongings
None of your property was damaged
The crew was professional and courteous throughout the move
Don't Tip Movers If:
Your property was damaged
The crew acted unprofessionally or inappropriately
They showed up unapologetically late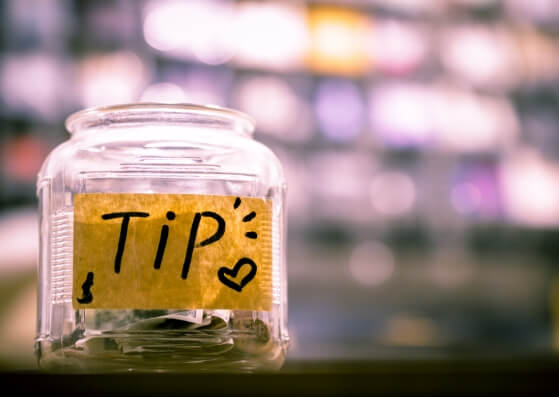 How Much Do You Tip Movers?
After you've made the decision to tip your movers, determining the proper amount can be a bit more challenging. Unfortunately, there's no set standard or average tip for movers, but there are a couple easy ways to do the math.
Tip Per Hour:
Most people think that $5-$10 per mover, per hour is appropriate. Depending on how happy you were with the crew, $5 to $10 per hour proves to be a gracious gift for each of the movers.
Tip Based on Final Cost:
An easy way to calculate a tip is doing it similarly to the way you would in a restaurant: by simply adding an additional percentage to the final cost of the move. But what percentage do you tip movers? Most people think that 5-10% is an acceptable amount.
If you're wondering how much to tip movers for 2 hours versus a whole day of work, for example, trust your judgment. Assess the condition the crew left your property and your own satisfaction with the move.
And remember: since this is a thank you to your actual moving crew, not the company, remember to pay the on-site supervisor or each individual mover with cash.
Tipping Without Cash
There are ways to show your appreciation to the moving crew without the stress of deciding how much cash to hand out. Moving crews might even prefer you cater lunch in lieu of any tipping at all.
Providing snacks and water is always appreciated by the moving crew, even if you don't plan on catering a full meal. If you're doing a winter move, coffee or hot chocolate might also be a nice touch.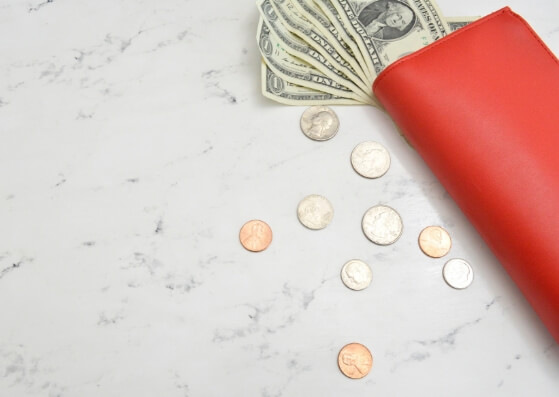 There are plenty of ways to show your appreciation to a moving crew – whether it's a cash tip or catered lunch. And if you're still on the hunt for a moving crew, you can find and compare quotes from local movers with Move Matcher.
Always keep in mind that tipping a moving crew is based on what you can afford and how satisfied you were with the service provided.
Happy tipping!
Editor's Note: This post was originally published in December 2017 and has been updated for accuracy.