Thinking about moving to Denver? You're not the only one. Colorado is one of the fastest growing states in the nation, and its capital, Denver, is in the spotlight. Many young professionals moving to Denver are seeking the best neighborhoods for millennials in the Mile-High City.
In this guide, we'll explore the Denver neighborhood map for the best places to live for families and the best neighborhoods in Denver for young professionals.
North Capitol Hill – Median Rent: $1,218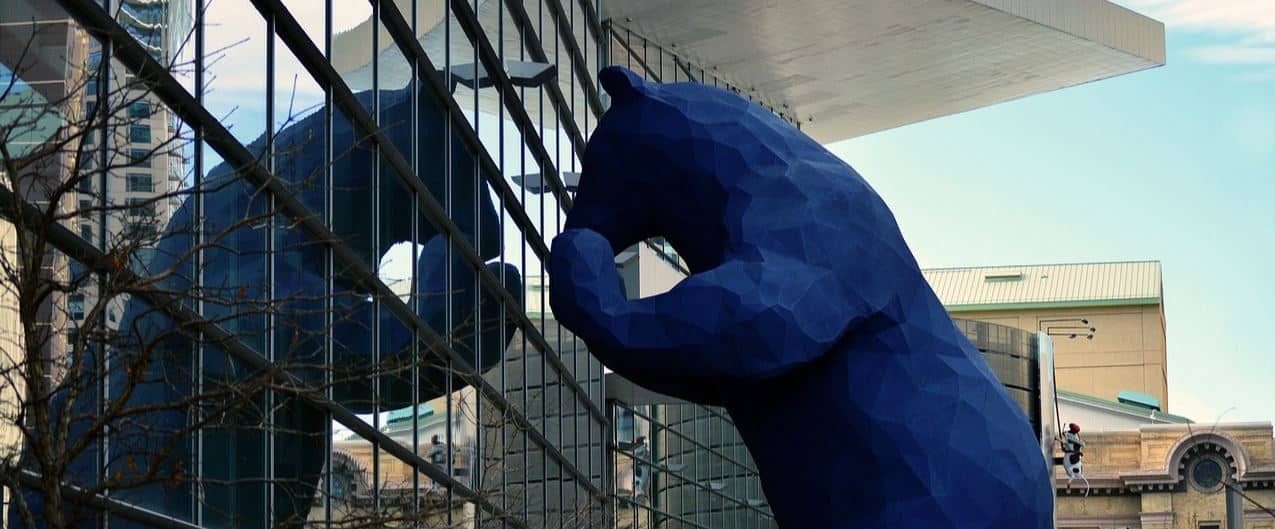 North Capitol Hill, also known as Uptown, is on the outskirts of downtown Denver and is considered by many a fun Denver neighborhood. If you're looking for great places to eat in Denver, you can find D Bar, Watercourse Foods and Steuben's.
What makes this area perfect for millennials is its proximity to the heart of the city and liberal population. Consult any Denver neighborhood guide and they're likely to describe this area as a hipster neighborhood with vegan restaurants and liberal arts students. If this sounds like your scene, then give North Capitol hill a shot.
Capitol Hill – Median Rent: $1,006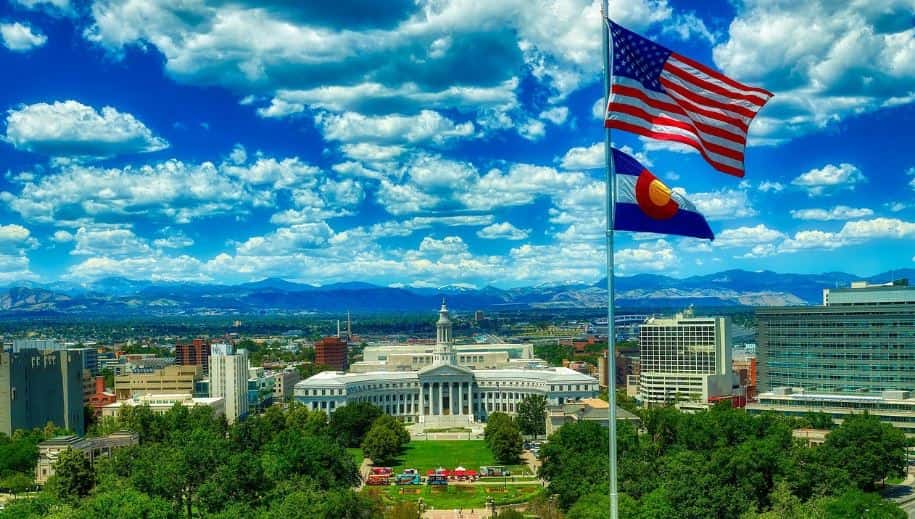 Capitol Hill is home to the Colorado State Capitol as well as the historical district. Because of the rich history, Capitol Hill is one of the most popular places to visit in Denver. But this isn't to say millennials wouldn't enjoy Capitol Hill. It's actually quite the opposite, as Capitol Hill has become one of the best Denver neighborhoods for young professionals.
The streets are beautifully lined with lush trees and green grass, the businesses are made of classic red bricks, and the buildings tower over just about everything creating the feeling of a vivid city.
Capitol Hill is also a fairly cheap place to live near Denver. Its low rent prices make it one of the best places to live in Denver for college graduates and young professionals. The many bars and clubs, such as Temple Nightclub and Club Vinyl, make this one of the best Denver neighborhoods for singles.
If pricing and nightlife are major selling points for you, then check out the Capitol Hill area.
Downtown – Median Rent: $1,276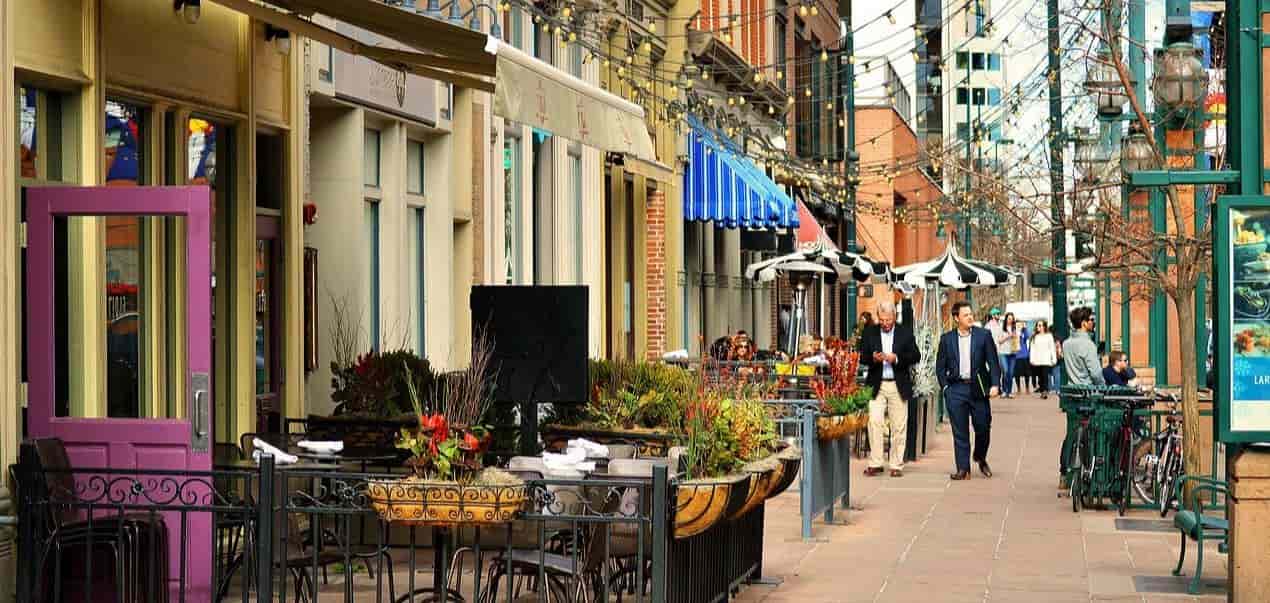 If you're looking for amazing housing, a busy social life, places to ride a bike, and to be surrounded by lots of people, then Downtown Denver is perfect for you. This area ranks as one of the hottest neighborhoods in Denver.
Being downtown means having access to some of the best clubs like The Church Nightclub, gorgeous parks like the Commons Park, and dozens of restaurants ranging from The Cheesecake Factory to Avelina.
Downtown is one of the best places to buy real estate in Denver due to its rising real estate prices and high homeowner occupancy rates. If you're looking to meet young professionals in Denver, who are both fun yet business-oriented, then you'll fit in downtown.
The Highlands – Median Rent: $1,245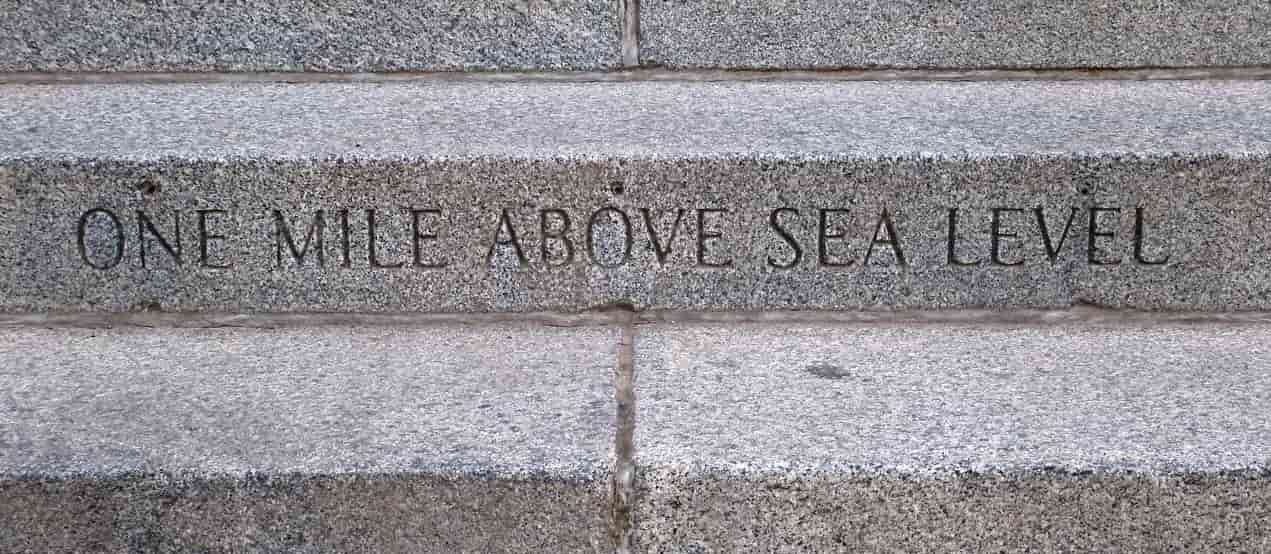 The Highlands is among the best places to live in Denver for families. The area is made up of three distinct districts: Highlands Square, Tennyson Street, and Lower Highland (LoHi). Compared to other neighborhoods, The Highlands score high on the Denver neighborhoods safety chart. This area is located on the northern bank of the South Platte River and because of it, has many incredible attractions ranging from a nearby aquarium to several parks, like the City of Cuernavaca Park.
In addition, The Highlands is a great neighborhood to walk in Denver as its streets are lined with beautiful trees and inviting shops, like Little Man Ice Cream. Being a short drive from Downtown, it offers many of the same adventures without the constant busyness.
The Highlands is a fun and relaxing area, making it one of the best Denver neighborhoods to live for millennials.
Cheesman Park – Median Rent: $1,168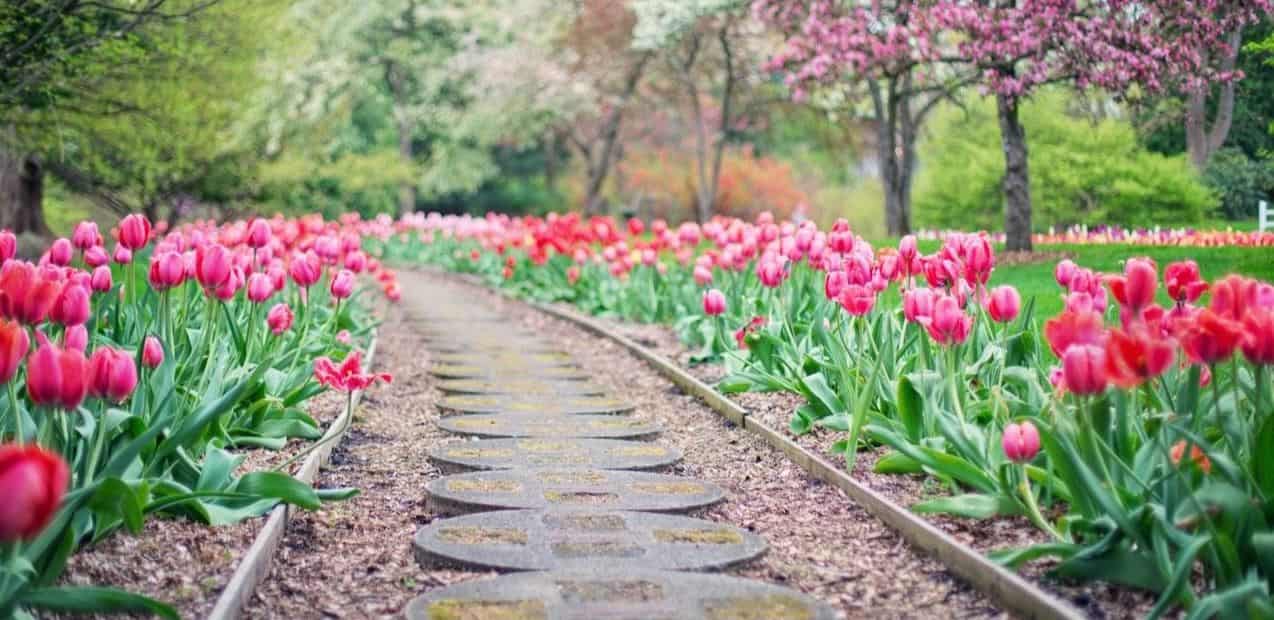 Cheesman Park is one of the best affordable neighborhoods and should definitely be considered by anyone moving to Denver. This area gets its name from the massive Cheesman Park, which is at the heart of the neighborhood along with the famous Denver Botanic Gardens.
Cheesman Park is by far the most scenic and tranquil neighborhood, thus earning a spot as one of the best places to live in Denver. The park's well-kept grounds invite beautiful sunsets and relaxing picnics, while the neighborhood's houses are a unique mix of modern and colonial designs.
Its tranquil environment and proximity to Downtown make Cheesman Park one of the best Denver neighborhoods for young professionals.
Denver's Best Neighborhoods for Millennials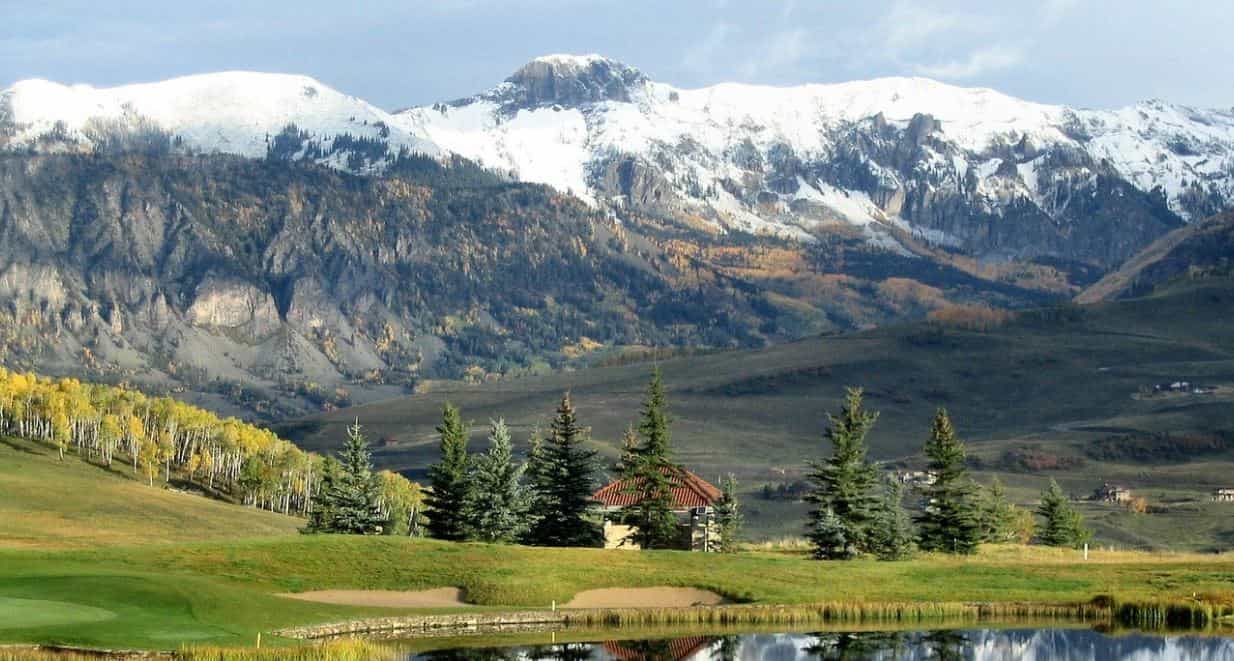 Denver is a rapidly growing city with endless opportunities, so it makes sense that young professionals are moving out to the Mile-High City. Denver's best neighborhoods for millennials are really determined by what you want:
Downtown is the best neighborhood in Denver for young adults looking to have fun.

Both Capitol Hill and North Capitol Hill are up and coming Denver neighborhoods.

If you want to be close to a scenic park, then Cheesman Park is for you.

If you crave the excitement of Downtown Denver without living there, explore The Highlands.
Check out our other popular neighborhood guides if your next adventure is taking you to Chicago, Detroit, Atlanta, Los Angeles or Dallas-Fort Worth.