As President, Dave is tasked with growing Move Matcher's national footprint and identifying strategic partnerships with moving companies and property associations
Move Matcher, the nation's leading comparison website that allows consumers to find moving companies directly through the Internet, announced today that Dave O'Connor has joined Move Matcher's executive team in the role of President and reporting to Connor Lind, President of Digital Initiatives, LLC.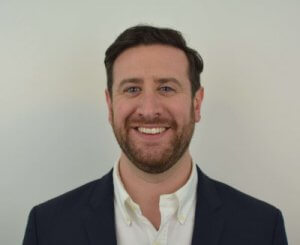 As President, Mr. O'Connor has responsibility for expanding the MSA footprint of Move Matcher, as well as identifying and cultivating strategic partnerships with moving companies, property management associations, and other affiliates.
Mr. O'Connor has more than a decade of experience in developing strategic partnerships to enhance a company's value proposition, brand marketing, and national sales. Prior to joining Move Matcher, Mr. O'Connor served in a national sales position for RIVS Digital Interviews, where he designed long-term relationships built on trust, mutual value and actionable goals between the company and a range of partners. He also served as brand marketing and customer engagement strategist for the Chicago Tribune, and as an Account Supervisor for Weber Shandwick.
"I'm excited to join Move Matcher and to help it expand into a national brand that all people contemplating a move can turn to as a reliable resource. It's rare for a company to take such a holistic approach to meeting the needs of a sector, and I admire Move Matcher's commitment to both the consumer and the companies that serve them. Move Matcher is very much in the business of providing peace of mind to customers, and efficiency for reliable movers seeking new customers. It's a win-win for movers, moving companies, property professionals and property management firms," said Dave.
Move Matcher is already in nine MSAs but is poised to enter many more in 2018. "We have a list of MSAs we want to enter in 2018, and Dave's expert leadership skills and business acumen will be essential to our growth plan. Before entering a new market, Move Matcher must identify and develop relationships with reputable and fully licensed moving companies and property associations in order to provide a seamless and positive experience to people who are planning to move. We're confident that Dave's experience will help us achieve a national presence," said Connor Lind.