New York City is an expansive locale, which means the dining options are as well. For pizza lovers, New York City is one of the best spots to explore the local pizzerias and find your favorite restaurant for fresh-from-the-oven pies. Since the city is so big, we've explored a few of the various neighborhoods to hone in on the best place to enjoy a slice of pizza. Read on for the best pizza in New York City results and get ready to satisfy your stomach growling with some fresh, hot pizza.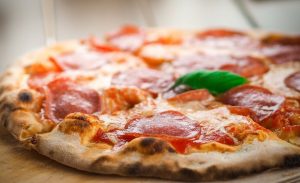 For premier pizza offerings in Astoria, Queens, look no further than Basil Brick Oven. Their pizza is expertly prepared in their wood-burning brick oven producing a pie with slightly toasted edges and perfectly cooked toppings. Pizza choices you'll find on the menu include margherita, Sicilian eggplant, and carbonara, to name a few.
28-17 Astoria Blvd., (718) 204-1205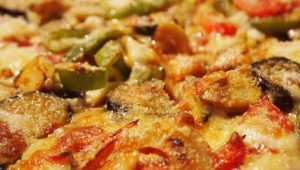 Finding the best pizza in Williamsburg, Brooklyn is easy to do when you have Emmy Squared within the neighborhood. Offering Detroit-style, square pizza, Emmy Squared has made a name for itself in the neighborhood and beyond. You'll find plenty of pizza options, whether you love pizza made with red sauce or adore a white pizza base. Some of the items on the pizza menu include the classic cheese, margherita, and hot chicken.
364 Grand St., (718) 360-4535
Whether seeking out red sauce pizza or white pizza, a basic pizza option or one with all of the bells and whistles, you're sure to find the ideal pizza location in your neighborhood.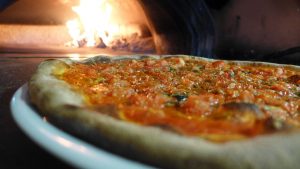 In East Village, Manhattan, Lil' Frankie's offers authentic Neapolitan pizza cooked to perfection in their brick wood-burning oven. The pizza selection is wide and varied, including the following tempting items: the Pizza Napoletana, featuring vine ripe tomatoes, oregano, garlic, olives, capers, and Sicilian salted anchovies; Pizza Funghi, a tomato-based pizza with fresh mushrooms, mozzarella, and parsley; and, Pizza Salame Picante, a pie made with vine ripe tomatoes, mozzarella, and spicy salami. And, be sure to try their antipasto plate as a starter and finish your meal with some homemade tiramisu. 
19 1st Ave., (212) 420-4900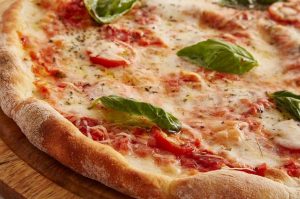 When working or living in the Financial District neighborhood of Manhattan, if you find yourself craving one of the best pizza options in downtown New York City, whether it be a slice or whole pie, head over to Adrienne's on Stone Street. Specializing in classic round and square pizzas, where flavorful taste and favorite toppings are a given, your only tough decision will be choosing just one pizza. Dine inside or alfresco while enjoying your cheese-laden pie. 
54 Stone St., (212) 248-3838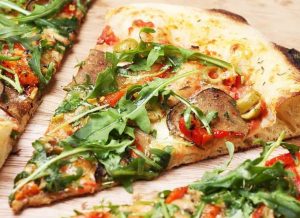 Sensational wood-fired pizzas fill the menu at Brooklyn Heights' best pizza spot, Dellarocco's. This spot is your go-to eatery for the best pizza in Brooklyn Heights, New York City, and flavorful pizzas grace the menu. Some of the ones to try include the Salsiccia, a tomato sauce-based pizza topped with mozzarella, sausage, mushrooms, and extra virgin olive oil; the Siciliana, a tempting number complete with sauteed cherry tomatoes with eggplant, smoked mozzarella, shaved parmigiano, and basil; and, the Tartufo, a white pizza with truffle cream, gorgonzola, mozzarella, basil, and extra virgin olive oil. 
214 Hicks St., (718) 858-1010
Find Your Perfect Pizza Spot in New York City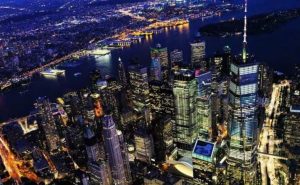 New York City offers so many pizza options and each neighborhood has its own popular pizzeria that you need to try. Whether you live in New York City or work in one of the neighborhoods above, rest assured that you pizza cravings will be satisfied no matter what neighborhood you're in. And, if you're searching for other culinary offerings, you're in luck, as New York City is filled with all different types, along with sensational shopping and entertainment options. 
For those who are considering a move to New York City, Move Matcher can help you with the finer details. Follow us on Facebook, Instagram, and Twitter to learn more about our services.