When you're looking for a bite to eat in between the lively entertainment and art events that Miami offers to residents and visitors, you don't have to look far. From veggie-laden cheesy slices to meat-topped options, Miami pizzerias are serving it all up for you. 
Whether you're a fan of deep dish pizza or like your crust a little bit thinner, you'll find the style of pizza you want to eat thanks to the large number of pizzerias in Miami. Ready to see which neighborhoods offer the best Miami pizza? We've got the finer details for you below!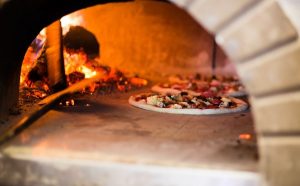 In South Beach, the dining options are pretty spectacular and cuisines are wide and varied. And, South Beach definitely doesn't leave pizzerias off the dining list. Wondering which spot should be your first visit for stellar pizza in South Beach? It's La Leggenda Pizzeria. 
La Leggenda Pizzeria is your best South Beach, Miami eatery for pizza options galore. From vegetarian options to meat-filled delicacies, La Leggenda has the pizza you crave. And, if you want to add to your already delicious meal, order some meatballs, bruschetta, or Caprese to enjoy as a starter. 
224 Espanola Way, (305) 376-7359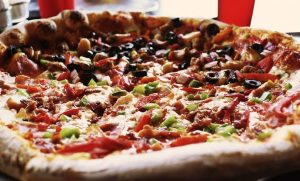 Luigi's Coal Fired Pizza in Victoria Park offers authentic Neapolitan pizzas of a wide array. Choose from pies including the Margherita, vegetarian, truffle pizza, and other delicacies for the best Victoria Park pizza to suit you. And, be sure to consider the appetizers, salads, and sides to indulge in while you savor your coal fired pizza. Luigi's also has an extensive wine list, so you can sip your favorite red or white wine throughout your meal. Wine not your thing? Don't worry as Luigi's offers beer as well. 
1415 E. Las Olas Blvd., (954) 522-8888
Find your ideal pizza spot in Miami, whether seeking out white pizzas or traditional pizza pies.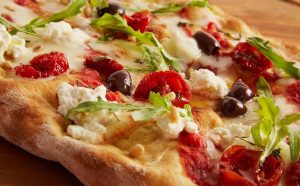 If you're looking for handcrafted artisan pizza, look no further than Crust in downtown Miami. This spot takes pizza creations to a whole new level with creative toppings and an overall vibe that is sure to make your evening supreme. 
From three-cheese white pizza with grilled octopus to a white truffle honey pizza, you're sure to love the creative pizzas Crust offers to its loyal fan base. And, don't be shy when it comes to trying the tempting starters, like the pan-fried mozzarella, shrimp cakes, or fried calamari as these items will make the entire meal true perfection. The menu also includes an impressive wine list with libations from around the world, especially Italy. 
668 NW 5th St., (305) 371-7065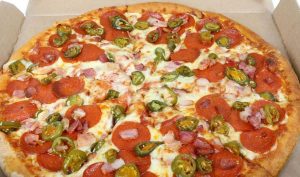 If you find yourself craving slices of pizza or a whole pie in Hollywood, Florio's of Little Italy has you covered. Prosciutto pizza, vegetarian pie, and Salsiccia pizza can all be yours at Florio's in Hollywood. It's up to you to decide which pizza pie is calling your name. 
The stone pizza oven at Florio's cooks your pizza to perfection each and every time. If you want to add even more delicious Florio's items to your plate, try the fried zucchini, mussels in white wine, and seafood antipasto. You can order a pizza at Florio's for lunch or dinner, your choice!
200 Garfield St., (954) 280-6990
Miami Pizza Options Are Wide and Varied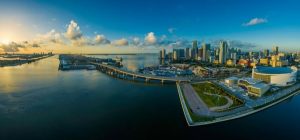 Miami may be a city known for upscale cuisine and fine dining, but never discount its extensive pizzerias which see a loyal following from residents and visitors alike. Whether you opt for white pizza or if traditional is more your style, Miami has the pizza and pizzeria you seek. From basic pizza toppings like pepperoni to some unique adornments such as grilled octopus, we're sure you can't wait to see what Miami pizzerias have in store for you. 
If you're thinking about moving to this exciting seaside town, don't delay, as there are plenty of things going on in Miami. For those who may need more help with the moving process, don't worry, as Move Matcher has you covered. Visit our Facebook, Twitter, and Instagram pages for all of the finer details on Miami as well as how you can get started moving to this city filled with entertainment options galore and fun all around!