Dallas Fort Worth is famous for its delicious southern cuisine, but it's also an excellent spot for pizza options galore. From three-meat pies to BBQ chicken pizza, no matter what you're in the mood for when it comes to pizza, you're going to find it in Dallas Fort Worth. This area is filled with unique pizzerias, ranging from new chic eateries to tried and true classic restaurants that have been around for years. We've explored pizzeria options in the neighborhoods around town and noted a few favorites to bring you a list of the best pizza in Dallas Fort Worth.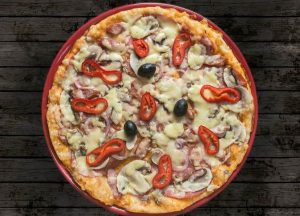 When looking for an authentic New York slice, look no further than Rocco's Uptown. Hand-tossed pizzas are baked fresh with a New York-style crust, you can also choose the thin or thick crust, if you prefer. Additional toppings include red onions, green olives, Italian sausage, jalapenos, and other enticing options. Looking to add more to your dining experience? Order some homemade garlic rolls or cheesy bread to start. 
2717 Howell St., (214) 871-9207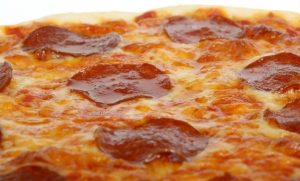 Known for its gourmet smoked meat pizzas, Tutta's is a must-try when in Downtown Dallas. Specializing in pulled pork pizzas, brisket-topped pies, and other southern cuisine and pizzeria fusion delicacies, Tutta's takes pizza to a whole new level. If the previously mentioned pies aren't what you're craving at the moment, don't worry, Tutta's has you covered with cheese, pepperoni, and even a vegetarian pizza. Before you indulge in a Tutta's slice, make sure you order an appetizer to try, such as the Hot Sticks, garlic butter cheese bread sticks with chopped serrano peppers, bacon, and parmesan. 
1710 N. Record St., #110, (214) 997-4909From your usual pizza favorites, such as cheese and pepperoni, to unique creations, like a pulled pork pizza, you'll find some tempting pizzas to nosh on in Dallas Fort Worth.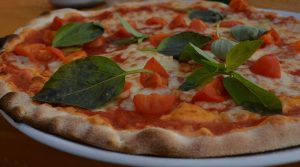 Dante's Pizza is pleasing the Lake Highlands crowd with its hand-tossed New York-style pizzas. Enjoy Dante's supreme, Hawaiian, and gyro pizza varieties, or opt for a classic pepperoni or veggie-style. Whatever type of pizza you order, be sure to accompany it with a chef salad or order of fried calamari. And, if you want to take your dining adventures even one step further, check out their delicious pasta and chicken entrees as well as the sweet tiramisu and cannoli items. 
12101 Greenville Ave., Ste. 100, (469) 206-6473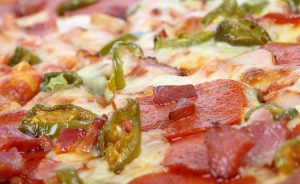 When seeking out hot, fresh pizza in Northwood Hills, head over to Industrial Pizza + Brew. With a local vibe and using local ingredients while serving up local beers, Industrial Pizza + Brew offers creative pies of a wide array. From the pork belly and jalapeno jam concoction of the Industrial to the brisket-topped Pitmaster, Industrial Pizza + Brew knows how to serve up creative pies. While you're there, be sure to try the flavorful brisket skillet meatballs as a starter. 
100 S. Central Expwy., #72, (469) 399-7877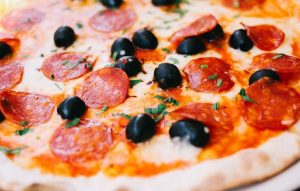 Broadway Pizza in Bryan Place is your go-to spot for New York-style pizzas and delicious accompaniments. Order your pepperoni and sausage pizza by the slice or the whole pie and enjoy this option or a number of other toppings. You may want to add a garden salad or antipasto salad to your meal for the complete offering. Decide if you want to dine-in or take out, as both options are available at this Bryan Place pizzeria.
700 N. Pearl St., Ste. N104, (214) 720-2221
Dallas Fort Worth Pizzerias Will Satisfy Your Hunger for Pizza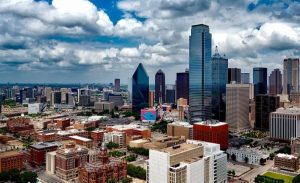 When you're searching for the best pizza in the Dallas Fort Worth area, you're sure to find it. It doesn't matter what neighborhood you find yourself in, there's a sensational pizzeria waiting to help you satisfy your need for fresh piping hot pies. From thin crust specialties to thick crust goodies, the Dallas Fort Worth pizzerias aim to please. 
Are you getting familiar with the Dallas Fort Worth area in anticipation of an upcoming move? If so, Move Matcher can help you with your many move-related tasks. Peruse our website for helpful information and be sure to visit our Facebook, Twitter, and Instagram pages for in-depth highlights into the Dallas Fort Worth area. From local and national moving companies to consider to helpful moving tips to make your move go as smoothly as possible, the Move Matcher team has you covered. Let us help you make your move as flawless as can be!