Why are millennials moving to Phoenix in droves? Maybe it's because Phoenix is a growing hub for technology, finance, and life science companies. Perhaps it's because the city offers an escape from the cold and snowy weather in other parts of the U.S. Or maybe it's because this dynamic metropolitan area has the perfect mix of a reasonable cost of living, trendy culture and myriad things to do.
No matter why you're considering moving to Phoenix, finding the perfect neighborhood in the city is an imperative part of the relocation process! To help make the choice easier, we've compiled data on the best places to live in Phoenix for millennials. So grab your Phoenix neighborhood map (or open your Maps App on your smartphone) and get ready to discover Phoenix's best millennial neighborhoods.
Downtown Phoenix – Average Rent: $1,568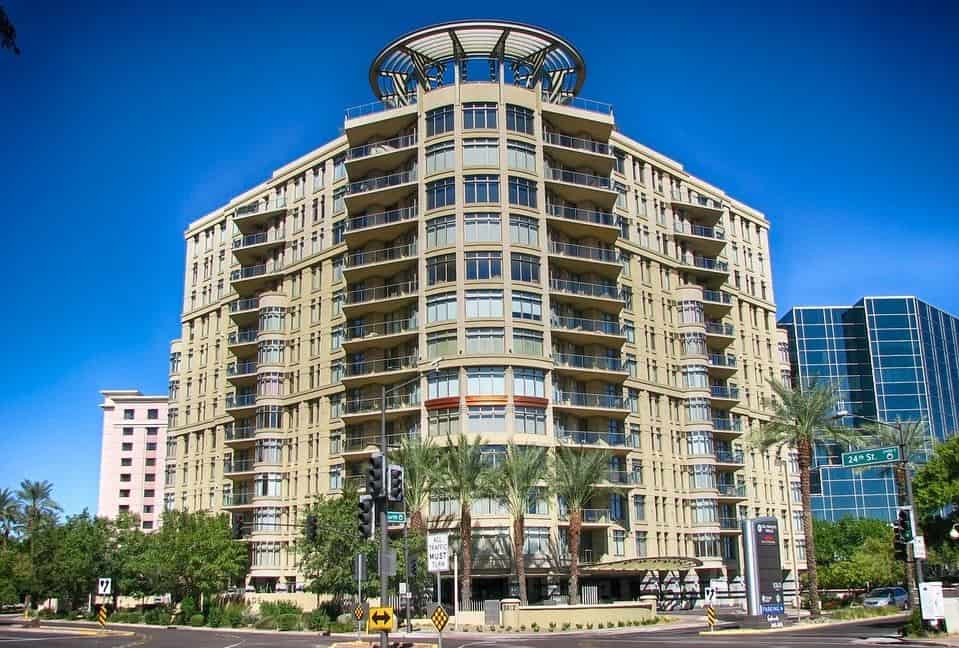 Why We Love It: Downtown is the best place to live in Phoenix if you love the urban hustle and bustle. This neighborhood is home to the city's financial district, making it an ideal location for Phoenix millennials in the workplace. People living Downtown also don't have to worry about needing a car; the neighborhood is highly walkable and has all the amenities you need within just a few blocks.
If you're looking for the best Phoenix places to eat, it doesn't get better than Downtown. From the best pizza in Arizona at Pizzeria Bianco to juicy steaks and burgers at The Arrogant Butcher, you'll never go hungry when you're in the heart of Phoenix. Moreover, Downtown is one of the best Phoenix neighborhoods to visit if you love the arts, due to the district's many art galleries and live music venues.
Tempe – Average Rent: $1,313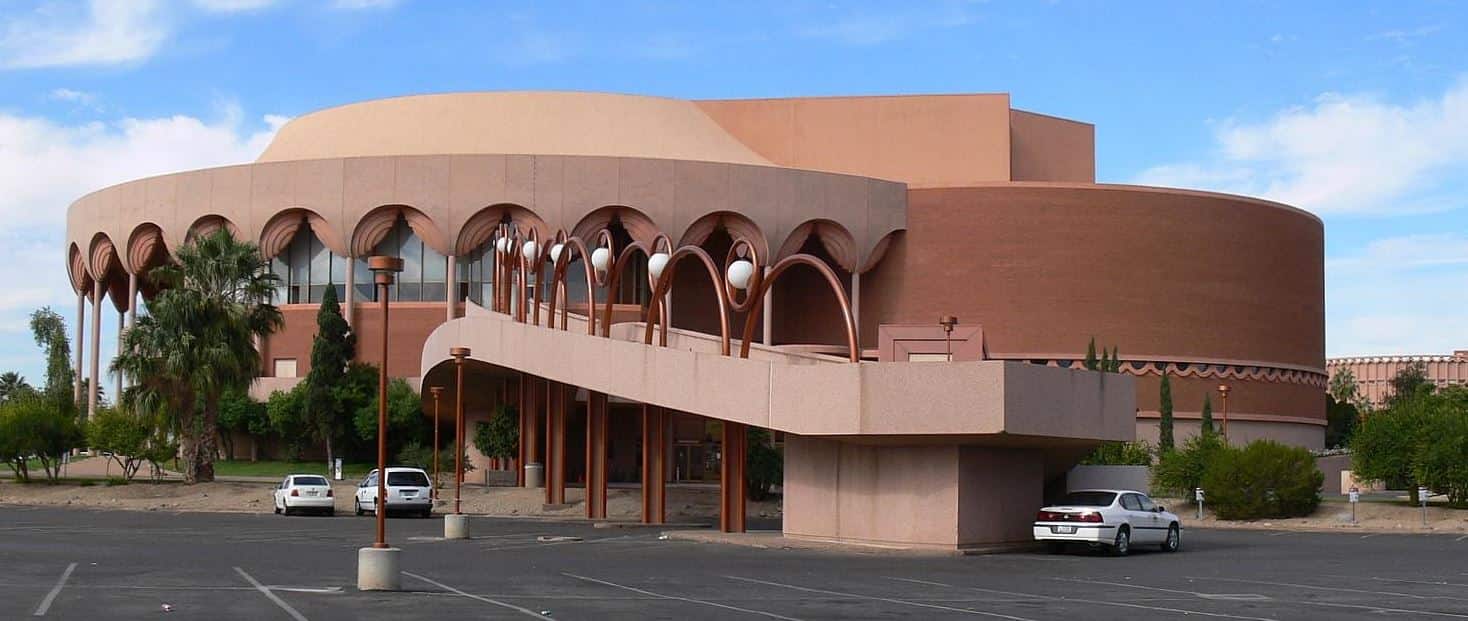 Why We Love It: Tempe is a top choice for millennials seeking cheap places to live near Phoenix. The neighborhood has a distinct college-town vibe because it's home to the Tempe campus of Arizona State University, which is the largest State University in the country. With so many young people in the community, Tempe has become one of the best places to visit in Phoenix for nightlife and entertainment, with dozens of modern bars and clubs to explore.
Of course, there's more to Tempe than partying! This stop on our Phoenix neighborhoods guide is also home to one of the most visited attractions in Phoenix: Tempe Town Lake. The lake covers a two-mile area on Tempe's northern tip and brings more than 2.4 million visitors to this part of the city each year. Whether you want to enjoy a stroll on a sunny day or hit the water in a kayak or canoe, Tempe Town Lake is the perfect spot to relax.
Arcadia – Average Rent: $1,476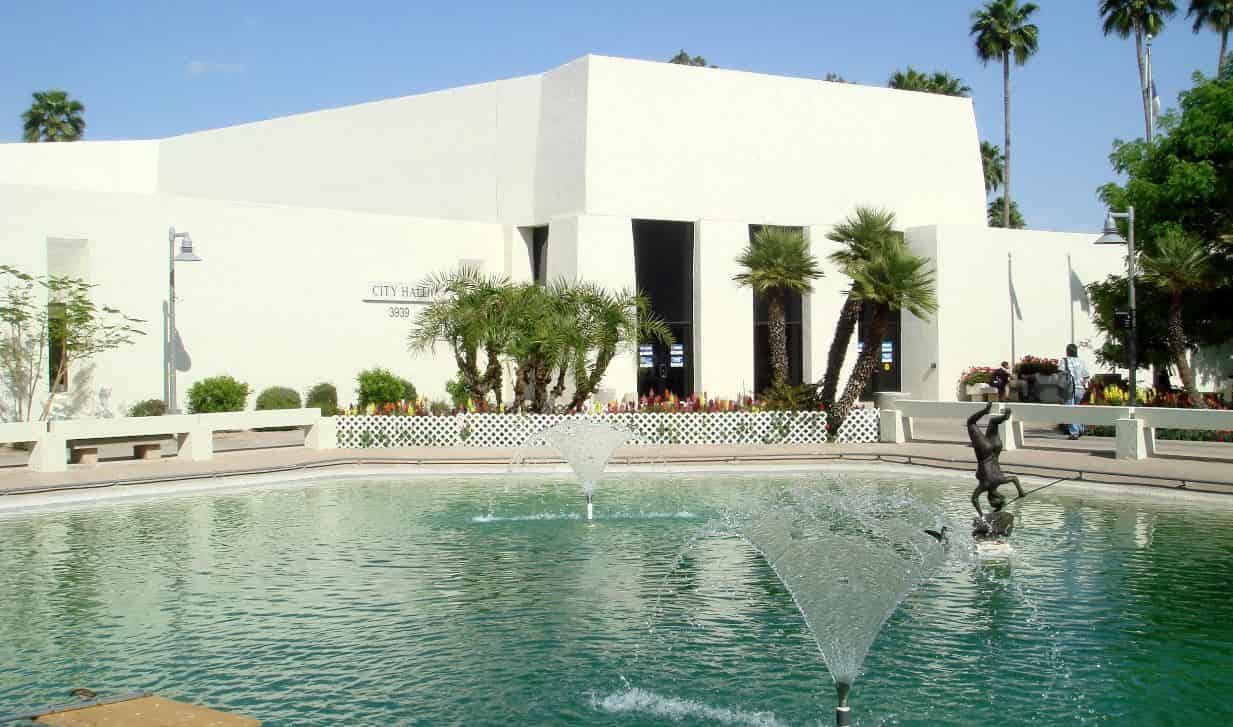 Why We Love It: Arcadia is ideally located between Phoenix and Scottsdale, and its picturesque roads and suburban feel have made it one of the best places to live in Phoenix for families and Phoenix young professionals alike. While many residents rent in Arcadia, the area is most popular for its gorgeous homes and large plots of land. Buying a house in Arcadia certainly isn't cheap, but the incredible houses, lush surroundings and a short commute to Downtown make every penny worth it.
Speaking of stunning homes, Arcadia is home to the David and Gladys Wright House, built by famed architect Franklin Lloyd Wright in 1952. Since many homes in the area were inspired by Wright, custom architecture is everywhere in this Phoenix neighborhood. Other prevalent points of interest in Arcadia include Camelback Mountain and the Shemer Art Center.
Old Town Scottsdale – Average Rent: $1,572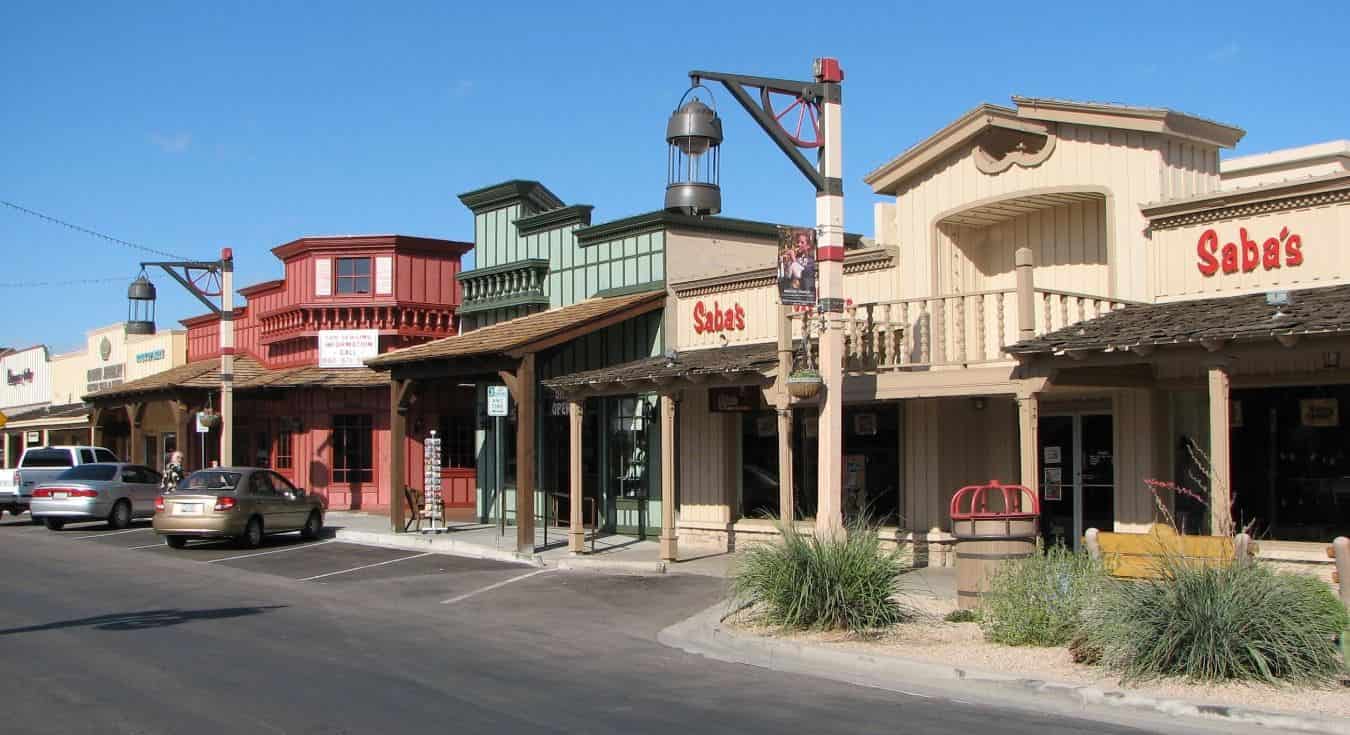 Why We Love It: Scottsdale may be a city in its own right, but because it is so close to Phoenix, it's still one of the best neighborhoods in the area for Phoenix millennials. Old Town Scottsdale is best known for its historic buildings and thriving art scene. The community even hosts an ArtWalk every Thursday night, letting residents and visitors connect with local artists and view their newest pieces.
Like Arcadia, Old Town Scottsdale is an excellent choice for young families in the Phoenix. In addition to plenty of historic homes, Scottsdale has highly rated public schools for children of every age. Despite having an urban layout, Old Town maintains a residential atmosphere that's perfect if you want to be near the action for work, but away from the noise at the end of the day.
Moving to Phoenix, AZ
If you're looking for a prosperous city with a growing job market, hip urban culture, and a variety of amazing neighborhoods to choose from, moving to Phoenix might be perfect for you. Once you've found your dream neighborhood, Move Matcher can help you make a move simple and easy by connecting you with the best local movers in the Phoenix area.
Are you still trying to find the perfect destination for your newest adventure? Our guides to the best millennial neighborhoods in Minneapolis, Boston, Charlotte, and Kansas City can help you figure out where to go next.