Move Matcher is excited to announce our new membership in the Atlanta Apartment Association (AAA). The AAA is one of the largest local apartment associations in the country and represents nearly 1.7 million Georgia residents. Move Matcher will join other AAA members in providing tools to improve the well-being of Atlanta's apartment dwellers.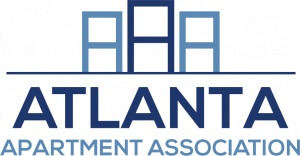 Dave O'Connor, President of Move Matcher expressed his excitement about this new step for Move Matcher saying,
"As Move Matcher's national footprint increases, so too are our partnerships with properties, property management firms and related service providers. We're thrilled to kick off our membership with the Atlanta Apartment Association as it reflects our mutual interest in providing reliable and valuable services to property professionals and residents throughout Atlanta."
Move Matcher enables residents to quickly and painlessly research the best moving companies to make their move-in day a breeze. Our free resident service simplifies the process of booking movers by providing clear and honest moving estimates, ratings, and reviews of licensed and insured movers throughout the U.S.
One leasing agent in our Property Partner network said,
"Being a Move Matcher Property Partner has been an immense help to our residents and our staff. All the moving companies we've had in our building that have come from Move Matcher have been very efficient and professional."
Over 100 properties from the nation's largest property management firms have become Move Matcher Property Partners since Q4 of 2018. We are excited to deliver to the people of Atlanta a better way to book a local mover.
Discover some of the Properties that have already joined our Property Partner Network including Wesley St. James, Buckhead 960, Village on the Green, and Post Brookhaven.