Indianapolis is an exciting city which draws new residents in at a fast pace. From the popular Circle Centre Mall to Lucas Oil Stadium where the Indianapolis Colts play, there is plenty to see and do in Indianapolis. Add in the fact Indianapolis is #30 on the 2018 Forbes list of Best Places for Business and Careers and you'll understand why individuals are moving to Indianapolis and making this city their home.
More than two million people call Indianapolis home, ranging from millennials to retirees and everyone in between, which means a lot of individuals are renting and buying homes in the city. This also makes renting an Indianapolis apartment high in demand, which can equate with higher costs.
We researched the cost of rent throughout the city of Indianapolis, consisting of 27 neighborhoods which fill the area, and explored how much the monthly rental amounts have changed along with how Indianapolis rental prices compare with the rest of the United States.
Average Rent in Indianapolis
In April 2019, the average monthly rent for apartments in Indianapolis was $1,006. This was a 10.54% increase from the prior year, where the average rent in Indianapolis was $900 per month. When looking at the changes during the current year, the average monthly rent figure jumped from March to April with a 1.79% increase, as the rent in March 2019 was $988 per month.
Although there have been increases in the averages of Indianapolis rental prices straight across the board, the increase was seen this year is not as extreme as within the past year.
According to a recent article in the Indianapolis Business Journal, rent increases are due in part to an increase in multifamily dwellings and updates being completed on older buildings. It was also noted a healthy economy could be the reason for such apartment increases and rent increases as well.
Indianapolis Rental Prices by Neighborhood
When moving to Indianapolis, you'll find the rental prices vary amongst the neighborhoods. Some areas of Indianapolis will be the high-rent district whereas other parts of the city will offer more affordable housing.
As of May 2019, the average rent in Indianapolis in the three most expensive neighborhoods is as follows:
Wholesale District: $1,494
North Meridian: $1,494
Woodland: $1,411
During the same time, the monthly rent for residences in the three least expensive neighborhoods of Indianapolis include the following:
Bosart-Brown: $602
Audubon Gardens: $602
Brookside: $602
The downtown Indianapolis vicinity draws a voluminous rental crowd with its restaurants, nightlife, and walkability. Some of the average monthly rental prices in the most popular Indianapolis neighborhoods include the following:
Fountain Square: $1,040
Old Northside: $1,252
Irvington: $731
Broad Ripple: $977
Lockerbie Square: $1,252
Indianapolis Rent by Apartment Size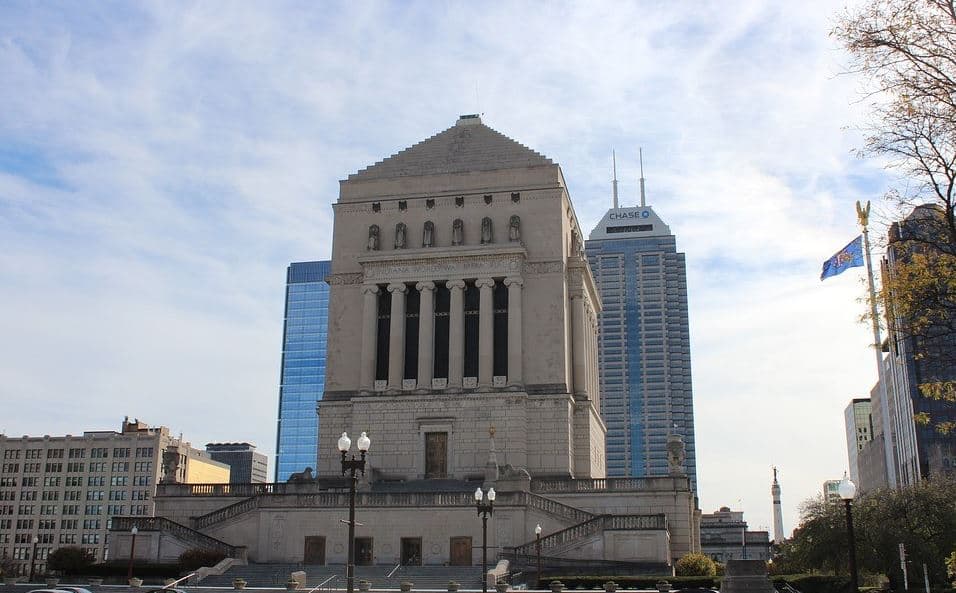 When you move to any big city, including Indianapolis, you have to expect the dwelling size may be a bit smaller than what you might find in the suburbs or the country. With that said, you can still find a generously-sized Indianapolis apartment to call home.
As for an average apartment size in Indianapolis, renters in this city will find the average apartment size to be 886 square feet.
A one-bedroom apartment in Indianapolis rents for an average of $895 per month, which is a 10.5% increase when compared with last year.
If you're searching for a two-bedroom apartment rent option, you can hope to find one with an average monthly price tag of $1,073, which is an 11.18% boost from last year's amount.
The increase in average rental prices for all types of apartments shows Indianapolis rentals are not only high in demand but individuals are willing to pay a higher price to be in the center of the city where all of the fun and excitement takes place.
Apartments in Indianapolis and the Midwest
When looking at figures for Midwest apartment rentals, there was a 2.5% increase for renters of one-bedroom apartments, a 3.8% increase for studio apartments, and a 4.1% increase for two-bedroom apartment rentals.
When comparing rental costs between Indianapolis apartments and dwellings in other parts of the Midwest, Indianapolis is lower than many of its neighboring large cities, but not all. For example, the average of Indianapolis rent is $1,006, whereas the average monthly rent in other Midwest cities as highlighted on Rent Jungle includes the following:
Chicago: $1,989
Minneapolis: $1,795
Detroit: $1,176
Columbus: $1,122
Omaha: $975
Prices in Indianapolis and the United States
In March 2019, the national average rent was $1,430, which is a few hundred dollars more than the average rent experienced in Indianapolis.
Indianapolis not only offers a reasonable monthly rent average, but also provides a good economy, plentiful job industries, entertainment and dining options, and other sensational reasons to move to Indianapolis and call this city home.