With its beautiful, awe-inspiring architecture and a multitude of unique music venues, Detroit is a popular spot for residents and visitors. With all of the amenities Detroit offers, it's easy to see why this city draws an impressive amount of residents.
Detroit is currently the 26th largest city in the United States, with a population of 662,172. Although not overly populous when compared to New York City, Los Angeles, and Chicago, for example, Detroit still experiences competition amongst individuals when it comes to the apartment rental market.
With more than 75 neighborhoods throughout the city of Detroit, apartment rentals are wide and varied. We researched the costs of rentals in Detroit and changes in rent along with how these prices compared with other markets in the Midwest and United States.
Average Rent in Detroit
As of May 2019, the average monthly rent for apartments in Detroit was $1,028, according to Rent Cafe, whereas Rent Jungle noted the average rent in Detroit as $1,176 in April 2019.
When comparing this year's rate to last year, Rent Cafe showed a 5% rent increase, as the average rate for apartment rentals one year ago was $979. Rent Jungle, on the other hand, shows a 1.79% increase from last year.
When considering how much the average Detroit rent has fluctuated, Rent Jungle shows there has been a rent increase in the average price in just one months time, 5.7% to be exact.
Detroit Rent Prices by Neighborhood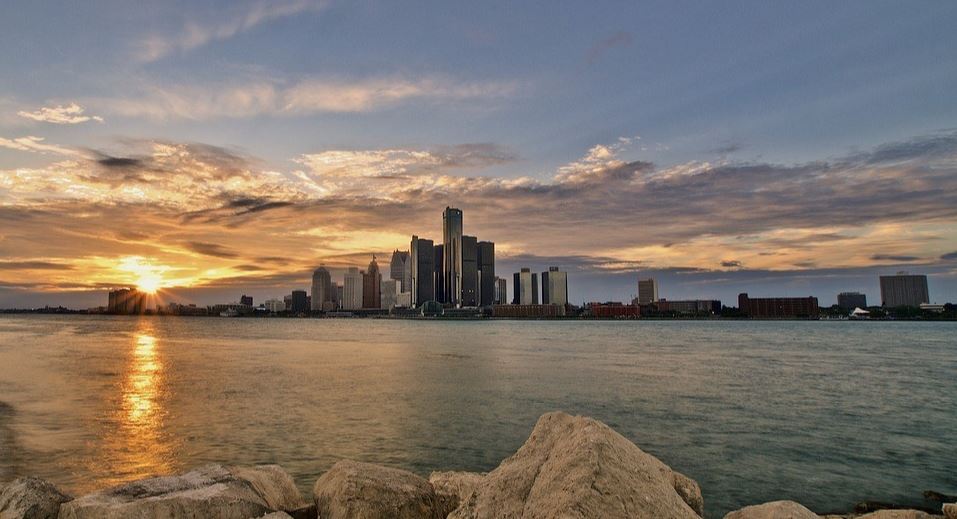 The rental prices throughout the city are wide and varied. Some neighborhoods will be pricier when it comes to average monthly rentals for apartments, while other locales offer more affordable housing.
The average monthly rent in the most expensive neighborhoods is in the following areas:
Indian Village: $3,200
Palmer Woods: $3,500
Midtown: $1,977
As for the least expensive neighborhoods for apartment rentals in Detroit, the average monthly rent is as follows:
Barton-McFarland: $750
Franklin Park: $575
Elmwood Park: $955
Neighborhoods such as Downtown and West Side Industrial seem to be pricier due to their central location where dining, shopping, and entertainment venues are all around. In addition to the most and least expensive neighborhoods in Detroit, you also have plentiful options which are in between the two price categories.
The average monthly rental prices, which are in between the two rental price extremes, are available in the following popular neighborhoods:
West Side Industrial: $1,325
Lafayette Park: $1,070
Downtown: $1,538
Detroit Rent by Apartment Size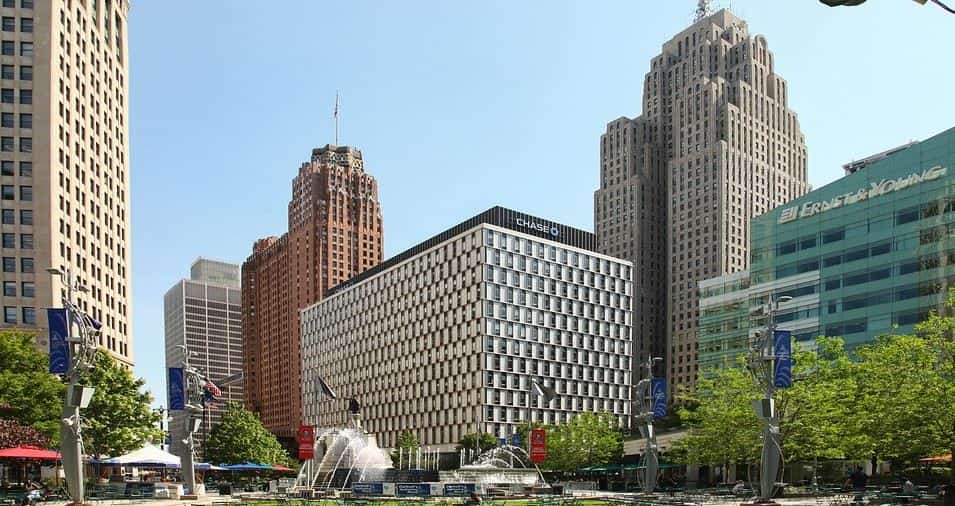 When you consider moving to Detroit, keep in mind that an apartment with fewer bedrooms will often be less expensive than an apartment with more bedrooms. In April 2019, Rent Jungle noted the average monthly rent for one-bedroom apartments was $941, a 3.61% decrease in price from last year, while the two-bedroom apartment average monthly rent was $1,401, which was an 8.71% increase from last year.
The one and two-bedroom apartments are popular choices in Detroit. With this in mind, note that studios and three-bedroom plus apartments are also available, with the cost of studios being less than one-bedroom apartments and the cost of three-bedroom apartments costing more than their two-bedroom counterparts.
Detroit Rent Trends
Finding an apartment in Detroit is easy to do with so many options available, but you might have to research a little to zone in on the perfect apartment which fits your needs and budget. With many visitors coming to tour Detroit each year and being named by Orbitz as number one on the list of 19 Best Places to Travel in 2019, it's no wonder that many people decide to not only visit Detroit but to the city for work and leisure purposes.
So, how does renting an apartment in Detroit compare with renting in other large cities in the Midwest and the United States?
Apartments in Detroit and the Midwest
Throughout the prior six months, the rent in Detroit has increased by 7.5%. To break the figures down even more, one-bedroom apartments have increased by 14.9%, and two-bedroom apartments have increased by 3.2%.
As for the Midwest as a whole, two-bedroom apartment rentals have increased by 4%, and rentals for one-bedroom apartments have increased by 2.5%.
The figure relating to the one-bedroom rental amount increase of 14.9% can allude to the fact that one-bedroom rentals in Detroit are high in demand as the higher demand often leads to a higher cost.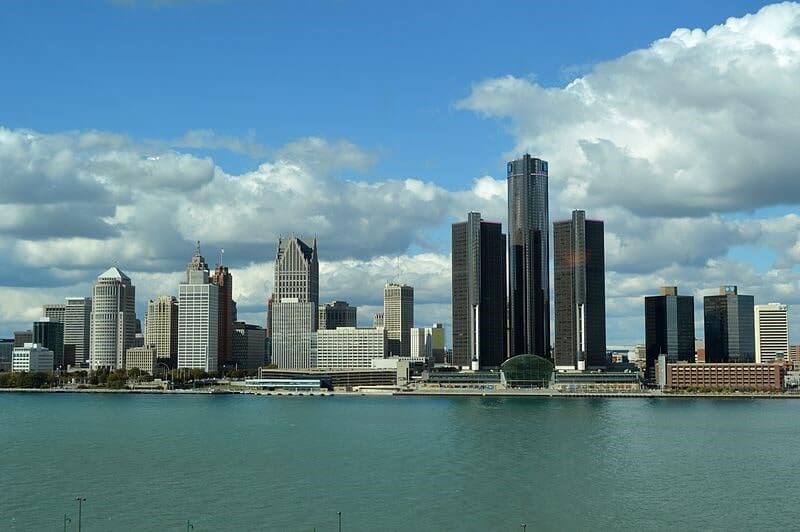 Apartments in Detroit and the U.S.
When comparing Detroit apartment rentals to those in cities throughout the United States, Detroit apartment rentals didn't rise as much as some other large cities in the U.S.
According to data published in May 2019 on Apartment List, Detroit rent prices saw a 0.6% increase while other cities increased a bit more in prices, such as Las Vegas (3.3%), Charlotte (2.3%), and Fresno (1.9%).
With so many apartment rental options and individuals wanting to move into one-bedroom, two-bedroom, and other sized Detroit apartments, it's no wonder prices may increase slightly year after year. When you take into account the plentiful business and entertainment opportunities in Detroit, you can why there has been an influx of apartment renters, including everyone from millennials to families and beyond.