Anyone who has moved can speak to how exciting it is to show a new home off to friends and family. Some people choose to have a big reveal and a housewarming party to let everyone take a look at the home you have diligently put together.  For guests, it is exciting to be a witness to this new chapter in a loved one's life, but it comes with some pressure. So, What do you bring as a welcome gift to a housewarming party?
Sometimes, the task is easy.  Friends moving may drop hints on certain household items they do not have, but wish they did.  Bringing over that cutting board they said they had their eye on or some accessories for the new bar area will brighten the new homeowners' day.
In determining the best housewarming gift, it will be important to keep the situation of your loved one in mind.  If this is their first home, they will probably have a long list of items that they need.  Even if they have lived in an apartment, or even just a smaller home, it can be daunting trying to fill all the space in a new home. Picture frames and other knick-knacks can be a great addition and add a nice personal touch to any home. Here is a list of some of the best household items to give as housewarming gifts: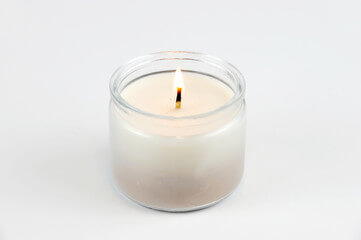 Candles
Candles are a great way to create a welcoming scent and feel for a new home. Try to pick a scent that matches the season or the ambiance of the new home. A candle is especially appropriate if the move is taking place during the holiday season.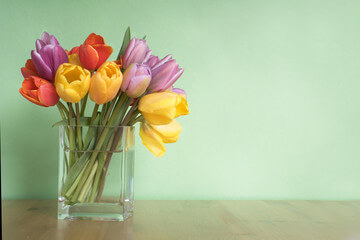 Flowers
New homes can often seem empty and lack flair. Flowers help to liven up a room and brighten the mood of anyone who comes to the home. The busiest time of the year to move is spring and summer and that's the perfect time to find local fresh flowers.
Dishware
Particularly when a person is moving from an apartment to a larger home, they may not have the requisite dishware. A plate, bowl, or silverware set is a great gift to get your friend or family member's kitchen going. If you decide to bring multiple items, try to make sure that they complement each other.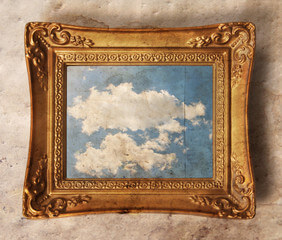 Framed Art or Photographs
The walls of a new home or an apartment can be pretty barren. Giving someone a work of art or framed photograph is a great way to start decorating a new home or apartment. If you decide to bring a piece of art it doesn't have to be the Mona Lisa. Instead, try to find a piece that matches the home, or better yet paint it yourself! Framed photographs are also a great addition to a new home. Photos of family and friends together help make a home seem warmer and inviting. If you can't think of what to put in a frame, bringing a frame itself will give the gift recipient the choice of what to put in it.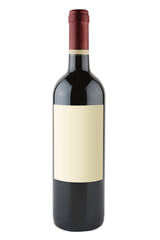 Wine
It can never hurt to have a few bottles of wine around. Bringing wine as a housewarming gift can help your friend or family member build their wine collection, or be used to celebrate the move. If you do decide to bring wine as a housewarming gift keep in mind that some people may not drink or want alcohol in their home. While wine is a perfect gift for some, be careful about who you decide to bring it for.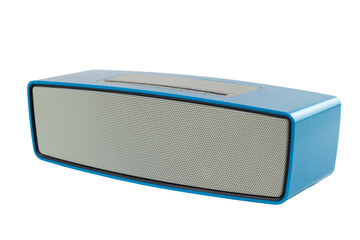 Speakers
Gone are the days when you need a massive tower speaker or boom box to liven up a party. Speakers are more portable and affordable than ever and make a great housewarming gift. Bluetooth speakers are perfect for anyone who owns a smartphone or tablet.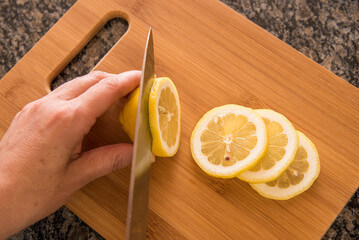 Cutting Board
You can never go wrong with kitchen supplies. Even if your host already has a cutting board, it is nice to have more than one for different food groups. Even when they're not in use, wood cutting boards can make for a nice kitchen decoration.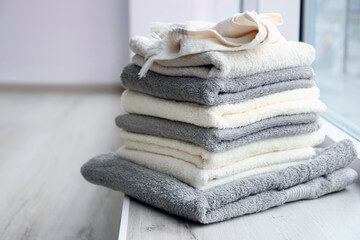 Towel Set
With all of the chaos that comes during moving, it can be easy to forget some essential items. Imagine coming out of your first shower at a new home and realizing you forgot to buy towels! Even if your host already has some towels, it's always nice to avoid laundry a bit longer.
Trying to pick a housewarming gift for your friend or family member can be a high stakes task. You want to give them something necessary, but also original. However, buying a housewarming gift doesn't require too much out of the box thinking. Just take mental note of things your friend or family member could use and your gift will be a hit.