The city of Charlotte is a prime example of Southern charm with plentiful restaurants offering Southern cuisine, stylish boutiques, and other enticing amenities. As the 16th largest city in the U.S. and most populous city in North Carolina, Charlotte has plenty to offer. It's a city filled with exciting arts and entertainment, whether you enjoy history, museums, live music, or other large city amenities. Some of the activity options include the history-filled Levine Museum of the New South and the science-themed Discovery Place. And, for the true NASCAR aficionados, a trip to the NASCAR Hall of Fame should definitely be on your list of things to see and do.
Because of all of these exciting amenities and for the wide array of work opportunities available throughout the city, many individuals choose to call Charlotte home. For those seeking apartment rentals, it's a wise idea to research the average rent in Charlotte and see the area best suited for you, according to your budget and rental needs.
Average Rent in Charlotte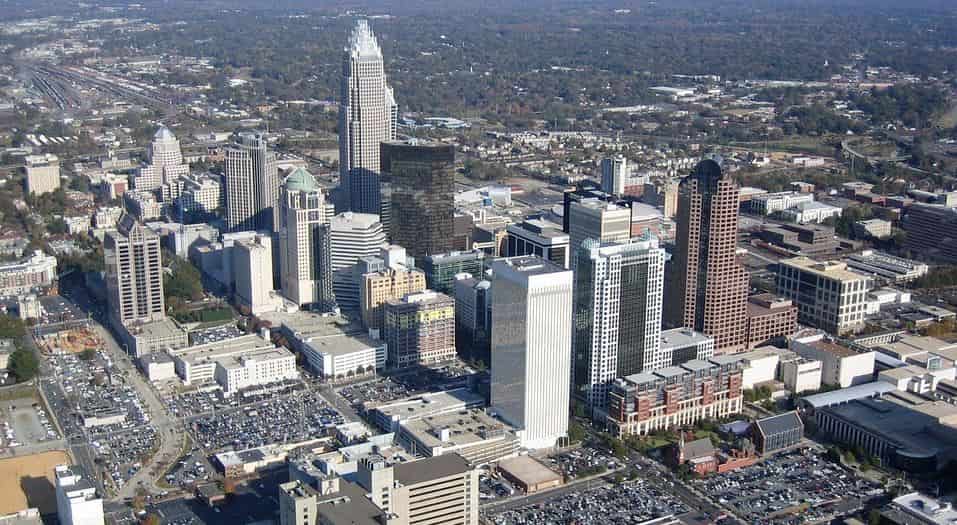 The average Charlotte apartment rent will vary in price. Some of the factors which dictate how much you'll pay for an apartment rental in Charlotte include apartment amenities, size of the apartment, and neighborhood. The good news is you'll find plenty of apartment rental options and can rent an apartment which meets your needs and desired price range.
The average rent for Charlotte apartments is $1,460 per month as of April 2019, according to Rent Jungle. Rent Cafe offers a different figure to consider and lists the average monthly rent at $1,187, as of July 2019.
There was a slight rate decrease in the average monthly rent between March and April 2019; it decreased by 0.82% when the rental prices were $1,472.
Charlotte Prices by Neighborhood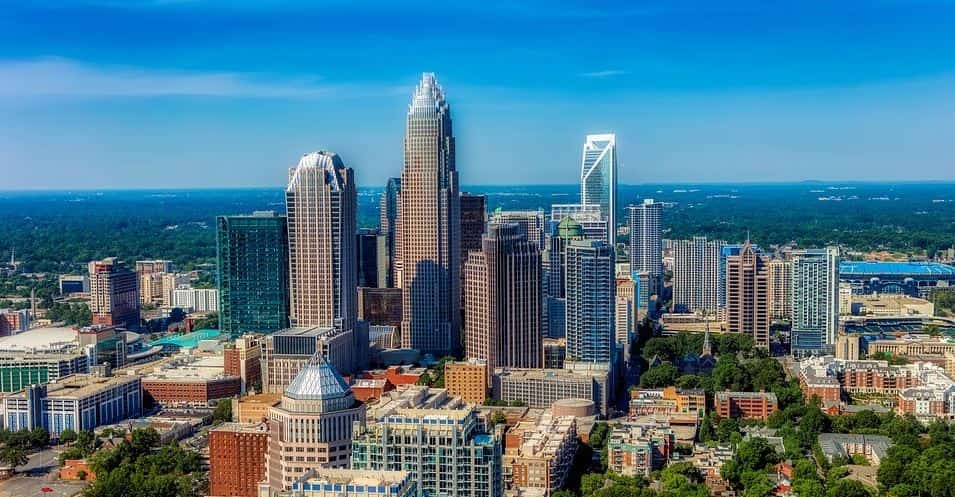 With beautiful parks, unique boutiques, exceptional restaurants, and other must-have amenities, Charlotte draws visitors from near and far, as well as new residents on an annual basis. When searching for a spot to live in Charlotte, future residents will have plenty of choices throughout the city. As the price ranges vary amongst the neighborhoods, there's bound to be a Charlotte neighborhood which suits your needs.
Some of the most expensive neighborhoods in Charlotte include the following:
The South End: $1,645
Uptown Charlotte: $1,747
Eastover: $1,904
If you're seeking out less expensive neighborhoods, the following options are available:
Bradfield Farms: $879
Cedarbrook Acres: $879
Hickory Grove: $879
And, know these are the two extremes of rental prices. You'll find plenty of neighborhoods where the monthly rent falls somewhere in between the two.
Charlotte Rent by Apartment Size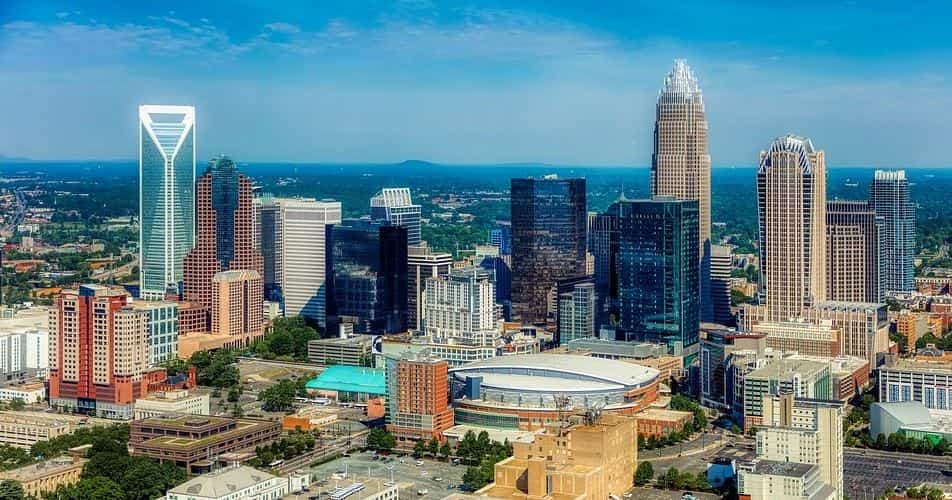 When reviewing your apartment rental options, keep in mind that apartment size and number of bedrooms will determine how much you pay for the apartment. The lesser the number of bedrooms there are, the less expensive it will often be.
The average monthly rent for a one-bedroom Charlotte apartment is $1,273 per month. If you opt for a two-bedroom apartment, you'll find the average monthly rent to be $1,607. In the past six months, there has been a 4.1% rent increase for all apartments. When broken down by bedroom size, the figures show a 2.7% rental price increase from one-bedroom apartments and 3.5% increase for two-bedroom units.
Charlotte Rent Trends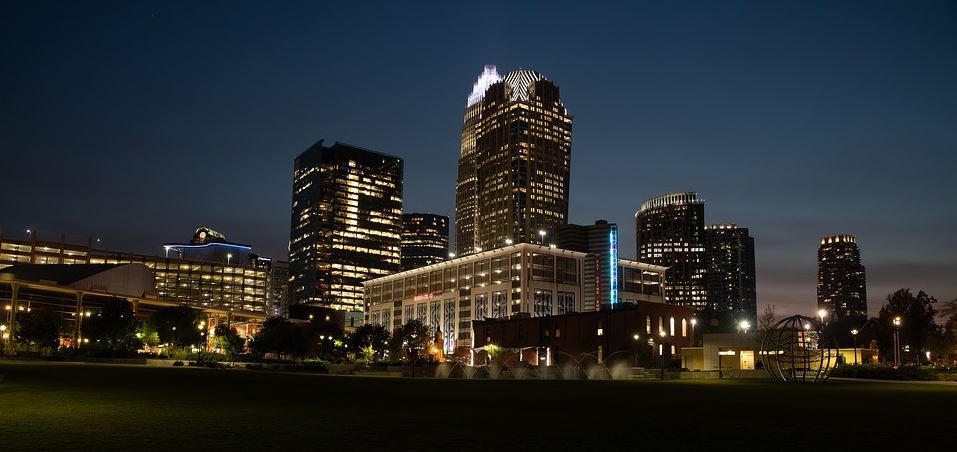 As one of the larger cities on the East Coast and filled with plentiful job opportunities and leisure activities, Charlotte is a popular location for individuals to live. In general, the apartment rental trends show an increase in individuals renting throughout the city.
So, how do the apartment rentals in Charlotte compare with other cities in the Southeast, as well as the nation?
Apartments in Charlotte Compared with the Southeast
With an average rent of $1,187, Charlotte comes in somewhat in the middle of other Southeast cities. Other cities in the Southeast include the following: Jacksonville ($1,090), St. Petersburg ($1,200), Ft. Lauderdale ($1,460), and Raleigh ($1,170).
Apartments in Charlotte Compared to the U.S.
When comparing Charlotte rental rates with those throughout the rest of the U.S., this city offers apartment rentals with lower than average prices. Some of the rental prices you'll find throughout the nation are as follows: Phoenix ($1,080), Denver ($1,360), Seattle ($1,670), and San Francisco ($3,100).
Charlotte offers a wide array of job opportunities, dining offerings, and entertainment options for individuals of all ages to enjoy. With the many rental options available throughout the city, it's no wonder why Charlotte draws in a continual flow of new residents and continues to maintain a steady population within the city lines. No matter what type of apartment appeals to you, the city of Charlotte can answer the call.