Deep-dish pizza, New York-style pies, and Detroit-style thick rectangular specialties are just some of the pizzas you'll find in Los Angeles. From coal oven-fired to wood-fired, how these tasty anytime culinary items are prepared varies as well. No matter where you live in L.A., you're bound to have a stellar pizzeria within a few miles. Ready to see what pizza spots are the best in your area? Read on for all of the delicious details.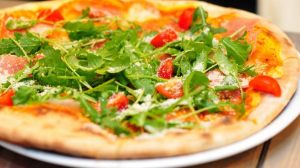 Palms has quite a few pizzerias in the neighborhood. One that we think you're going to love is The Doughroom. This eatery offers the best white and red pizza pie in Los Angeles that are sure to tempt you. 
Some of the culinary items include: the Flying Pig, a red sauce pizza with sausage, piquillo pepper, and onion; the Spicy Bear, featuring red sauce, pepperoni, calabrian chili, ricotta, basil, and Mike's Hot Honey; Bianco, a no-sauce creation with spinach, ricotta, fresh garlic, and olive oil. The Doughroom also offers an impressive craft beer collection, which is the perfect accompaniment to any slice. 
3409 Overland Ave., (424) 258-6194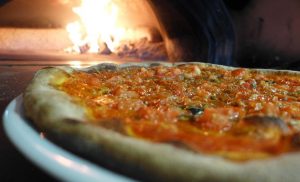 Located on the outskirts of Chinatown is Olio Wood Fired Pizza, and this is a pizzeria you won't want to miss! Located at the Grand Central Market, Olio serves up tempting wood-fired pizzas of a wide array. Enjoy your slice or whole pie at the counter or on one of the adjoining tables and savor different pizzas such as spicy sausage and peppers, Margherita, and Hawaiian. For starters, try the Olio house salad or shishito peppers and top your meal off with a cold craft beer. 
317 S. Broadway, (213) 680-0010
Pizza is in great demand in Los Angeles and there are plenty of options to choose from in various neighborhoods around the city.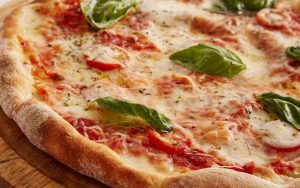 In West Los Angeles, you'll find a popular eatery which serves up flavorful pizzas for the crowd to enjoy. Louise's Trattoria is known for its pizzas and traditional Italian entrees, Louise's is the best West Los Angeles pizza spot. Pizza varieties you can enjoy at Louise's include Margherita, Market Roasted Vegetables, and BBQ Chicken. You can also create your own pie by picking and choosing the toppings you like best. The pizzas are available in 10-inch, 14-inch, and 16-inch offerings and gluten-free crust is available for those who want it. 
10645 Pico Blvd., (310) 475-6084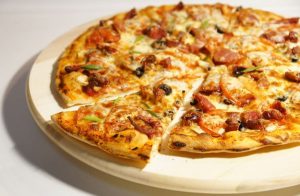 With a "penance through pizza" mantra, Purgatory Pizza in Downtown Los Angeles is a well-known pizzeria popular with locals and visitors alike. With all pizzas prepared with vegan sauce, everyone can enjoy a slice of Purgatory when they desire. The pizza spot offers a large menu with sections for house pizzas, vegan pizzas, and plenty of options to choose from for each. You can also order up appetizers and salads to enhance the overall experience. 
1326 E. 1st St., (323) 262-5310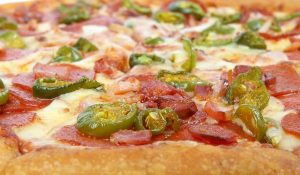 Hollywood Pizza Cafe is an excellent pizzeria to patronize when living in or visiting Hollywood. With always-vegan dough to provide the most expansive offerings to all patrons and specialty pizzas sure to make you visit time and time again, Hollywood Pizza Cafe is definitely a best Los Angeles pizza spot that has it all. From meat lovers to vegetarian to "the works" you have plenty of topping concoctions to enjoy at Hollywood Pizza Cafe. 
6541 Hollywood Blvd., (323) 461-1506
Los Angeles Is Filled with Pizzerias Galore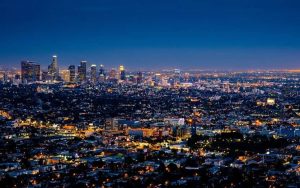 In Los Angeles, fabulous pizza places are at every turn. From deep dish to thin crust, you'll find the perfect pie to tempt you. Depending on the neighborhood, there may be a pizzeria that is on a level all its own. No matter what pizzeria you choose, you're sure to enjoy the cheesy topped goodness that awaits you. 
If you're moving to Los Angeles, pizzerias and more will be at your doorstep. From dining options to shopping to entertainment venues, L.A. really has it all. Whether moving to the city single or with your entire family, there's the ideal housing option for you! Let Move Matcher help you get your move in motion. Follow us on Facebook, Instagram, and Twitter for all of the details!