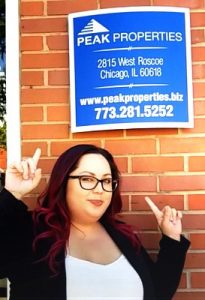 Although Move Matcher officially partnered with Peak Properties in June 2019, our relationship stems back to Fall 2018 with K Square, one of Peak Properties' most popular properties in Chicago. Not only does Peak manage more than 5,000 rental units across the Chicagoland area for numerous owners and serve as a liaison between owners and tenants, they also provide services such as commercial property management, real estate investment, and construction services. We are extremely proud to partner with such a prestigious and well-rounded organization. As one of the experts in the industry, Peak Properties is a great match for Move Matcher.
The walls of Peak's corporate office in Roscoe Village are decorated with artwork of famous musicians and movies, adding charm and pop culture to the workspace shared by their 70-plus real estate professional team members.  Founder Mark Zucker has certainly come a long way from his days as a one-man-band in 1998 to the sizeable team he leads today! Peak employees like Stephanie Schoenhoefer in Renewals, are committed to providing their clients with superior quality, comprehensive property management and investment services.
The entire Peak staff approaches everything with a sense of urgency, especially Associate Director of Property Management Cory Eisenstein. Cory hosted the Move Matcher property team and Peak leasing staff for an onboarding session in September because he saw the additional free value Move Matcher could provide Peak's future residents. Our September on-site training with Peak was a productive introduction for several Peak management leaders and reflected the prosperous relationship that started with K Square back in 2018.
"Peak Properties has an amazing group of people and they came in with open minds about the Move Matcher service from the very beginning," Move Matcher Property Partner Representative Olga Serna said. "We already see the value they provide for their current residents and we're excited to work with such a prestigious firm like Peak in the future."
"We had been looking for an opportunity like Move Matcher for quite some time and we couldn't be happier with our partnership," K Square Property Manager Beric J. Wessely said. "Providing our clients with the most comprehensive services is our number one goal and Move Matcher makes this possible by helping our residents during a significant event in their life."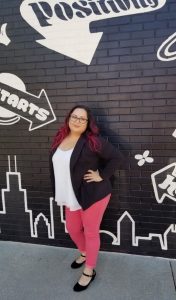 Move Matcher currently works with four Chicagoland property management firms plus more than 70 individual properties and is quickly expanding. Our partnership with Peak Properties is an example of how our moving platform can expand by helping residents save time and money during the stressful life event of moving. Every Move Matcher property management firm partner has a personalized white-label site and the Peak Properties landing page is our newest addition. Peak residents will be directed to this page when they wish to book a mover and instantly receive free moving quotes, ratings, and reviews.
About Move Matcher 
Founded in 2016, Move Matcher was created for people looking to compare trustworthy moving companies using moving company availability, price estimates, ratings, and web reviews. Move Matcher's trusted network is comprised of reliable moving companies that are licensed, insured, and bonded. Moving companies list with Move Matcher to receive high-quality leads that result in more booked opportunities. Move Matcher is currently available nationwide, but notably in major markets such as Chicago, New York City, Los Angeles, Boston, Austin, Atlanta, Miami, Dallas, and Houston.
For more information, or to sign up for the Property Partner Program, visit https://www.movematcher.com/property-partners/.
About Peak Properties
Mike Zucker founded the company in 1998 and since then, Peak Properties has been a full-service management and investment firm redefining the Chicago real estate market. Through slow and steady growth, Peak has grown from one person in a basement to a team with over 70 professionals. Peak Properties values a balance of work and life, along with having fun and caring for their tenants. Building communities and solving problems are at the core of their business. Peak's goal is to provide clients with the most comprehensive, hands-on service while maintaining the highest quality of tenant satisfaction.
For more information, visit https://www.peakproperties.biz.